For years, China homebuyers have been on a buying spree in overseas markets. While authorities' clampdown on capital movement made a dent on transaction volume, which is estimated to have shrunk by more than 50% to $15.7 billion in 2018, Chinese are still actively buying overseas. The new favourite destinations, mainly among Chinese millennials, are southeast Asian countries where low property prices provided the possibility to skirt foreign exchange controls. What are Chinese property buyers looking for? At risk of generalising, the three investor mindsets - migrants, speculators and old hands - might be useful to understand a Chinese homebuyer.
Migrants: A Plan B
Given the tightened capital controls, heightened legal risk and a booming domestic market, Chinese overseas homebuyers must have been compelled by something beyond high returns. An annual immigration survey targeted at China's high networth individuals (HNWI) reported that prior to 2017, the proportion of HNWIs considering migration has been 60%. Children's education remains a top reason for migration reported in different surveys. Many parents hope to spare their children from China's grueling education system and the university entrance exam (gao kao). English-speaking countries such as the US, Canada and Australia therefore remain popular destinations. Cities with or close to prestigious universities are also highly desirable, and buyers do care about school nets.
At the same time, RMB devaluation and President Xi Jinping's anti-graft campaign prompted many Chinese to look for a "plan B" elsewhere. Investing in properties overseas is often killing two birds with one stone: it allows the homebuyer to park assets outside of China and qualify for an investment visa. Locations with difficult investment visa schemes such as Switzerland, were thus rarely sought after by Chinese homebuyers. In 2014, 80% of applicants were Chinese at the US's EB-5 scheme, which offers visas to individuals with over $500K investment into a business. The Canadian government cancelled its investment visa program in 2014 due to overwhelming Chinese applications.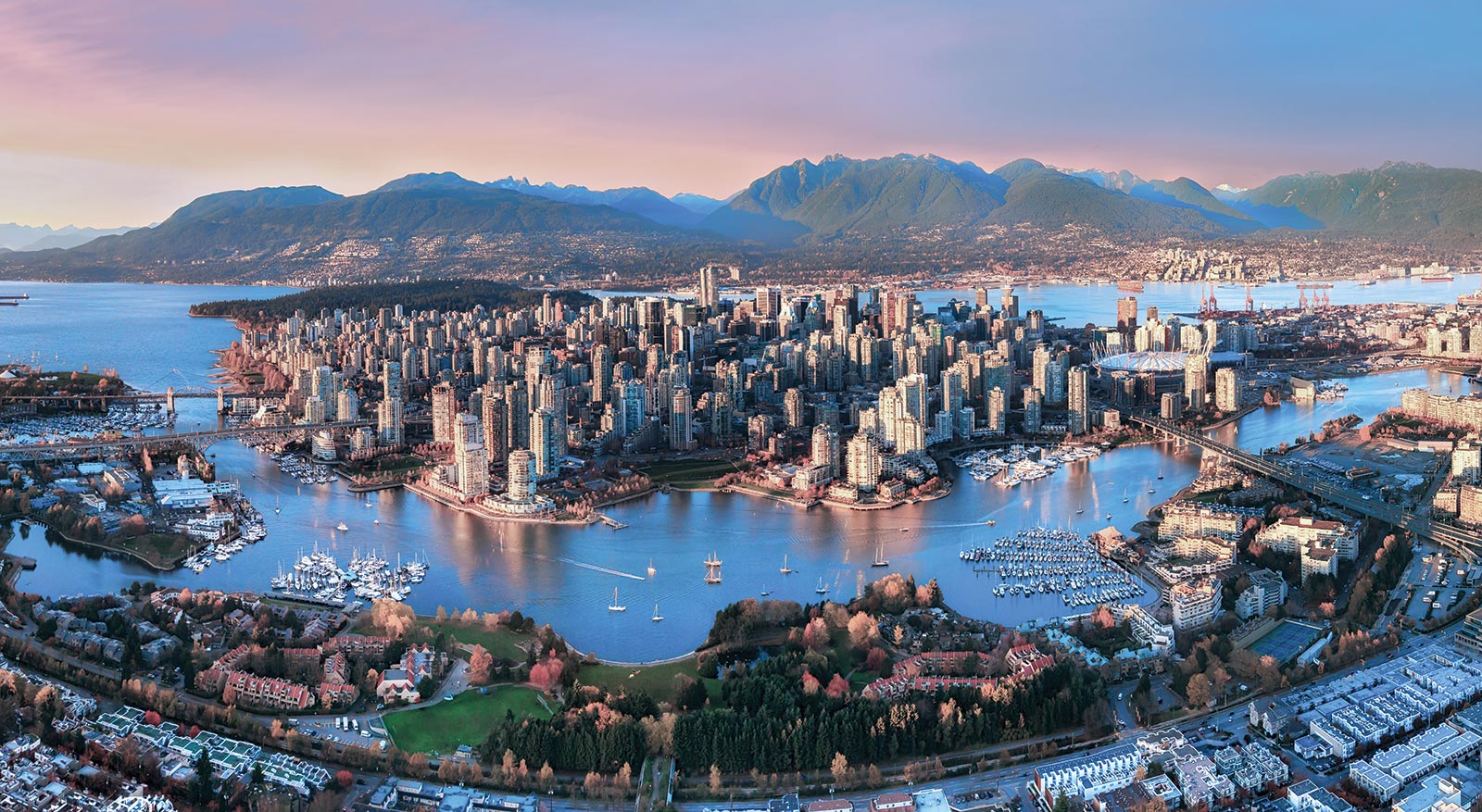 Vancouver, the city with the highest Chinese concentration in Canada. (Photo credit: tourismvancouver.com)
Speculators/ Buy-to-lets: Quick, high returns
Speculators and buy-to-lets look for locations with high growth potential. Make no mistake, Chinese are not the only ones investing globally in real estate. But individual overseas investors are significantly represented by Chinese because of China's underdeveloped asset market. Homebuyers who are looking at properties as assets instead of places "for living in" usually look to diversify their portfolios from domestic properties. Countries with favourable macro-conditions such as low stamp duties and a stable political climate have particular appeal. Within these countries, they prefer cities where the housing market is supported by a thriving service/ digital economy. Many attributed Hong Kong's notorious property prices, for instance, to the influx of mainland speculation. Just as in Tier-1 cities in China, speculators often leave their overseas properties empty until a right time comes to sell their comes.
Typically, Chinese homebuyers undertake careful due diligence on the property and the neighbourhood before purchase. Millennial investors leading the recent spree on southeast Asian properties, however, are comfortable with a cursory click-and-buy approach, relying only on photos and descriptions on the website. They are driven away from runaway property prices at home, and lower prices in the region make it possible to pay down payment without exceeding the annual foreign exchange quota of $50,000. Some of them buy properties for rent since rental yields are high in many southeast Asian countries, where wages have much growth potential.
Bangkok, a destination widely popular among Chinese millennials for its market potential and relatively cheaper down payment. (Photo credit: Business Traveller)
Old hands: Long-term investment opportunities
These are more likely to be HNWIs than middle-class investors whose horizon is often short. Juwai got a great piece on the principles that seasoned investors follow in overseas property purchases. As an attempt to summarize, old hands often spend more time on analysis and focus on the long-term potential of the property. They look up the neighbourhood and nearby properties for price valuation. Land rights and property tenure affect market exit timing and are therefore important factors.
Of course, the three archetypes are not exclusive: a migrant can be an old hand, and an old hand might occasionally dabble in speculation. Buying a house overseas has become a norm or even a defining characteristic among Chinese middle-class and wealthy households. Tighter capital controls seem to have no deterring effect, though it managed to reduce buying activities in traditional markets such as the US, where costly down payments make circumventing new capital controls more difficult. While big cities might no longer count on Chinese overseas investment for post-COVID growth, the capital inflow might just be what southeast Asian countries needed for boosting their service/ knowledge-based industries and, regrettably, becoming the next unaffordable metropolis.