Edinburgh is the capital of Scotland and its second largest city after Glasgow. It is an ancient and fascinating city, built on seven hills, like Rome, and known as the 'Athens of the North' because of its similar geography and reputation as a city of intellectuals and higher learning. Also known as 'Auld Reekie', which translates as 'Old Smoky' because it used to be covered in a blanket of coal smoke in the 19th Century, Edinburgh is a city with a unique character and a fairytale charm that must be experienced first-hand to be fully appreciated.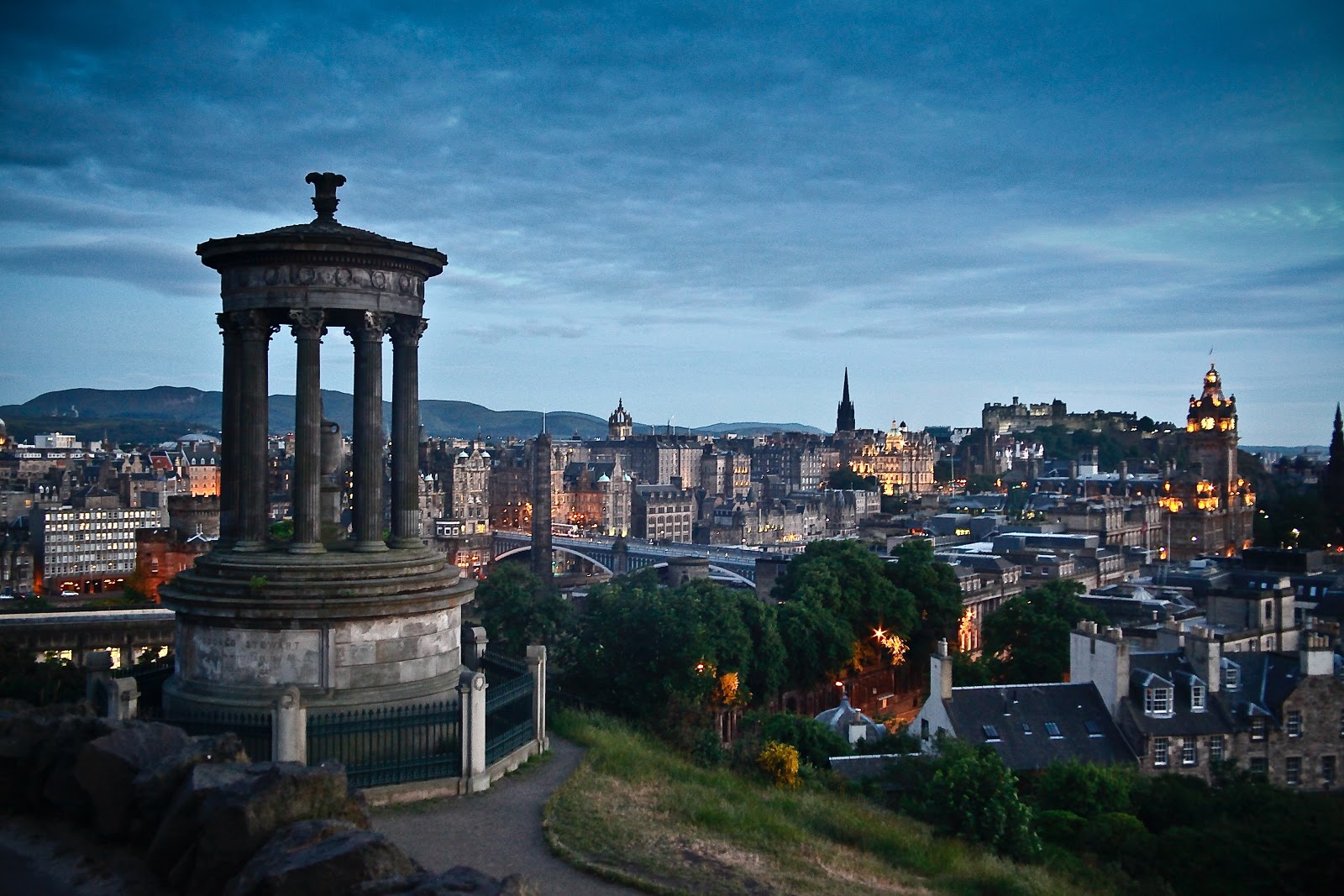 Edinburgh, United Kingdom
Edinburgh attracts on average 2 million tourists every year. Some of the city's most famous sites are Edinburgh Castle, Holyrood House, Arthur's Seat and the Old Town. The Castle dominates the city from its position perched high up on Castle Rock. There has been a castle in that location since the 12th Century but most of the current castle has been built since the 16th Century. The castle is immensely popular with tourists and locals alike, attracting over 2 million visitors a year. Inside the castle, there is the Scottish National War Memorial and the War Museum. Another huge tourist attraction is Holyrood Palace, the official residence of the British monarch, at time of writing Queen Elizabeth II, and the historical palace of the Scottish kings and queens, dating back to Mary Queen of Scots, 500 years ago. If castles aren't your thing, but views are, then take a hike up to Arthur's Seat, a hill-top viewpoint popular with local walkers and joggers as well as tourists. From Arthur's Seat, you can get a fabulous view of the whole city, which is divided into the Old Town and the New Town. The wonderful Old Town is full of narrow alleys, tea shops and cosy old pubs.
Edinburgh may not be as famous for football as its neighbour and rival Glasgow, with its enormous clubs Rangers and Celtic, but the city is still home to two big teams - Heart of Midlothian (known as Hearts) and Hibernian. Scotland is also famous for its rugby union, with the huge national stadium, Murrayfield, situated in the city.
Surprisingly, Edinburgh's city centre is a mere 4km from the sea, and residents can get to the beach at Leith in a matter of minutes on the tram. Other places within easy reach of Edinburgh are Stirling Castle, just 45 minutes away by train, a stunning 12th Century fortification; the National Mining Museum of Scotland, which houses many fascinating artefacts from the region's time as a centre for coal mining; and several castles, abbeys and country mansions, some used in the popular TV series Outlander, and fans of the show can go on a special tour to view the locations from the series.
Edinburgh remains a fascinating and friendly place to both live in and visit. Its population grows at a slower rate than the rest of the UK and the city is somehow timeless and unchanging yet at the same time modern and fashionable. All of which is great news for people who want the best of everything, because Edinburgh certainly has that!