Situated just over the border from England on the south coast of Wales sits Cardiff. The Welsh capital since 1955, Cardiff, with a population of around 365,000, is the UK's 11th largest city but the biggest in Wales, with Swansea in 2nd place with a population of around 245,000. Situated in the county of South Glamorgan, Cardiff is now a busy port city and home to many national institutions and cultural centres, such as the Welsh Parliament (Senedd Cymru), the National Museum, S4C the Welsh language TV channel and is the home of the Welsh rugby union board. However, the National Library is up north in Aberystwyth because it was deemed to be 'more Welsh' than Cardiff, where English is spoken more than Welsh. In fact only about 15% of Cardiffians have any knowledge of the national language at all.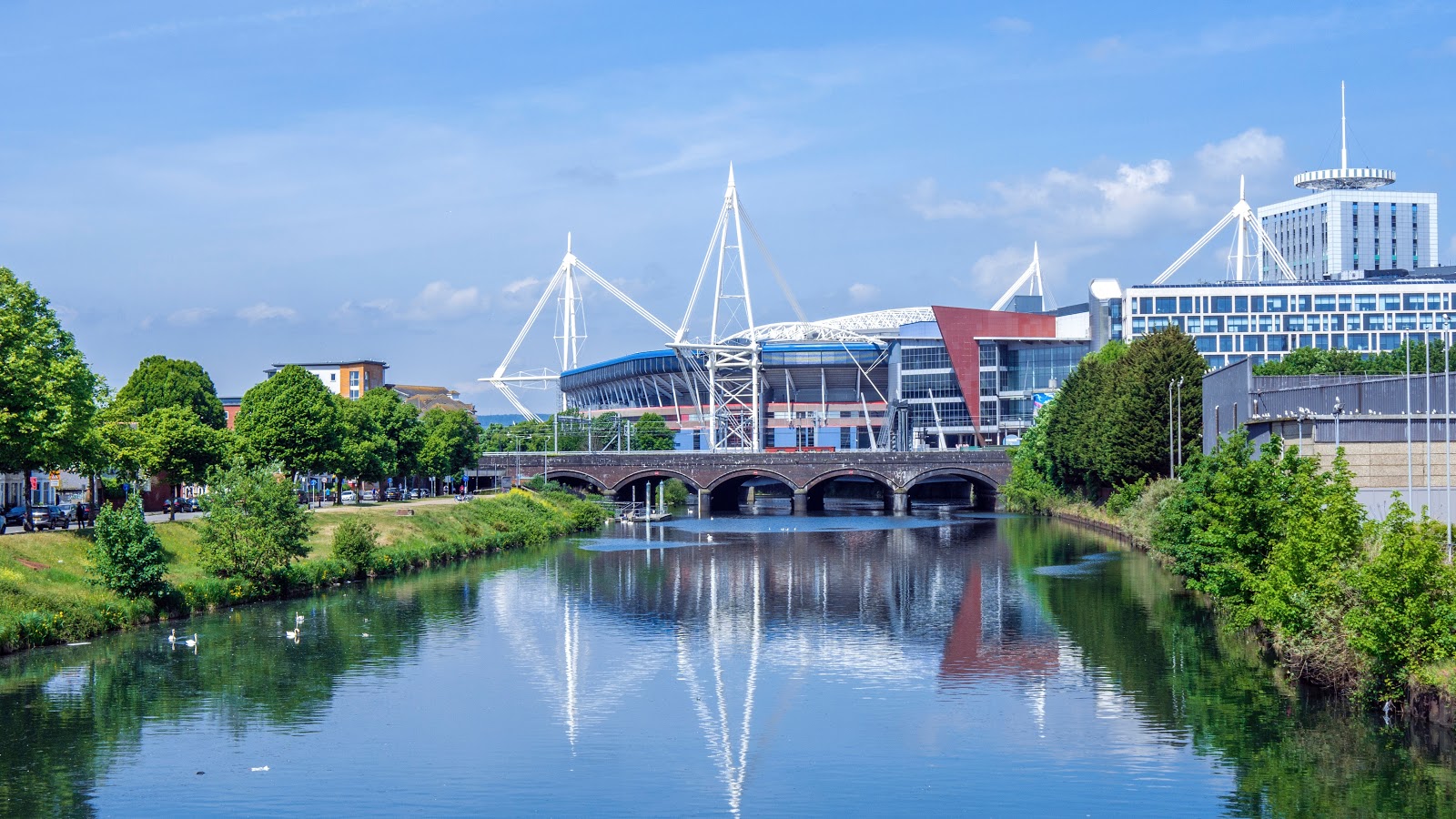 Established on a site where evidence of human habitation has been discovered that dates back to 6000 BC, Cardiff was a small port town until the early 1900s when coal started being mined in the surrounding hills and was exported by ship from Cardiff all around Britain and Europe. Nowadays, Cardiff is a popular tourist destination and its economy is driven by the thriving financial sector and public sector jobs in health, education and administration. Sport is a big part of life in Cardiff, where the enormous Principality Stadium, formerly known as the Millennium Stadium, which holds nearly 74,000 people, dominates the skyline with its distinctive four cornered outline. The stadium was originally built for the Rugby World Cup in 1999, but has gone on to host huge concerts and events as well as six FA Cup Finals while Wembley was being redeveloped. Cardiff's football team, known as the Bluebirds, are currently back in English football's second tier, the Championship, after several spells in the Premier League, but the locals are hopeful that they'll be back in the top tier before very long.
Although in a different country, Cardiff is still only 1 hour 54 minutes away from London and many people use it as a weekend getaway destination. Tourist attractions in the Welsh capital include the medieval Cardiff Castle, with its Norman keep; Cardiff Bay, which has been redeveloped and is now home to lots of fun things to do with the family; the National Museum, where you can learn all about the history of Wales; the very attractive Llandaff Cathedral; and, just 15 minutes' drive north, the stunning Caerphilly Castle. So there's plenty to do if you visit this charming and beautiful coastal city.