Some may argue that it was Glasgow being European City of Culture in 1990 that kickstarted the renaissance that the city has experienced over the last three decades, others might argue that it was Irvine Welsh's seminal novel, Trainspotting, written in the local dialect, known as Glasgow Patter, and Danny Boyle's genre-defining, adrenaline-fuelled film that were more responsible for bringing Glasgow back into the limelight. Either way, Scotland's largest city is now considered one of Europe's cultural capitals, attracting visitors from all over the world to fall in love with its unique architecture and drink in the myriad of museums, galleries, exhibitions, shows and nightlife.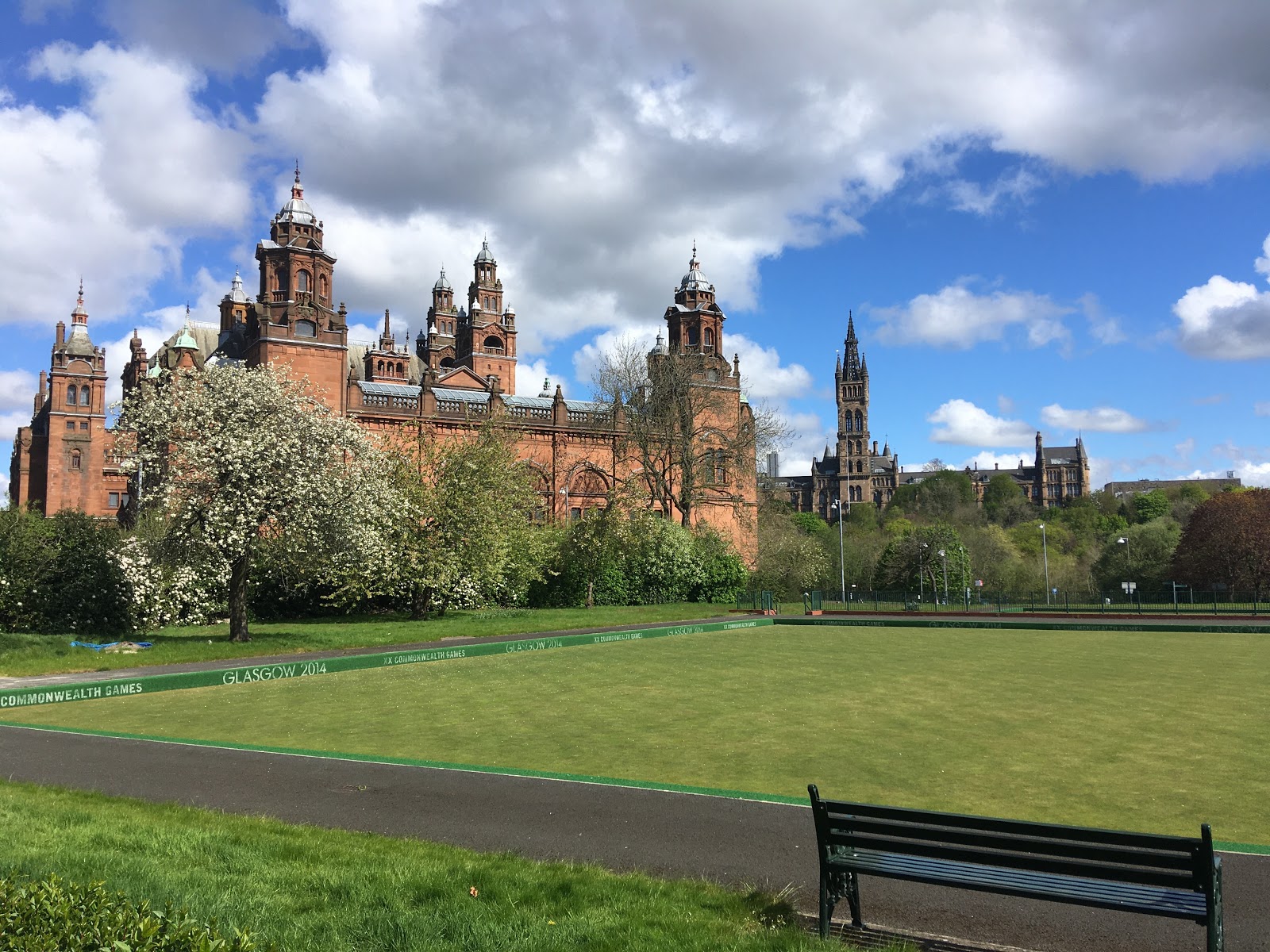 Kelvingrove Art Gallery and Museum
Museums and Galleries
Glasgow has more than 20 world-class museums and art galleries; and is home to Europe's largest civic arts collection, including paintings by Van Gogh, Degas and Monet, all available to view for free in various galleries and museums around the city. It is no surprise, then, that the European Commission named Glasgow the UK's top cultural and creative city in 2019.
If you make your way to Glasgow Harbour, in the West of the city, you will find the remarkable Riverside Museum, named European Museum of the Year in 2013. This unique and fascinating museum is home to over 3,000 objects that show spectators Glasgow's rich past from its days as a maritime powerhouse to daily Glasgow life in the early to mid 20th Century.
One of the places that should be near the top of any visitor's places to visit is Kelvingrove Art Gallery and Museum. First opened in 1901, the fabulous building is home to one of Europe's greatest art collections, and is consistently ranked in the top 5 of art museums in the United Kingdom.
If it's modern art that you're after, rather than High Renaissance or Impressionism, then have no fear, Glasgow offers art for any palate. The Briggait, remarkably a former fish market, opened in July 2010, and provides a venue for visual artists and cultural organisations. Trongate 103 and the has-to-be-seen-to-be-believed Sharmanka Kinetic Theatre have created a vibrant new arts quarter in the Merchant City. And not far away is the Gallery of Modern Art (GoMA), Scotland's most visited modern art gallery.
Theatre and Film
As with its museums and art galleries, Glasgow's theatre and film scenes are eclectic and of truly international standard. Edinburgh may have its world-famous festival, but Glasgow can compete on almost any stage, literally, and is becoming increasingly well-respected as a centre of performing arts. Traditional theatres such as King's Theatre and the Royal Lyceum Theatre attract big names, big shows and big audiences, putting on musicals, classic plays and modern theatre and comedy acts. The previously mentioned Sharmanka Kinetic Theatre caters to a crowd that wants a slightly different theatrical experience. The show consists of hundreds of carved figures and pieces of old scrap performing an incredible choreography to haunting music and synchronised light, and it has gone down a storm with locals and tourists alike.
If cinema is your bag, then Glasgow has that covered too. The city has modern multiplexes, like Cineworld and the Odeon on the Quay, and an IMAX Theatre for those wanting the ultimate big screen experience. There are also, however, plenty of cinemas offering something a bit different to the usual fare. The Glasgow Film Theatre is a fabulous art deco cinema with three screens that shows cult favourites like Don't Look Now and Chinatown and Golden Era classics like Casablanca and The Big Sleep. It's the perfect location to be transported back to a time when class and style ruled the screen. Another independent theatre that attracts cinephiles is the Everyman, where you can lounge in luxurious sofas while sipping prosecco while you watch your favourite movie, whether it's a Coen Brothers comedy or an indie horror. And finally, if you're looking for a slightly more immersive filmic experience, then head down to Innovation VR, where you can experience rollercoasters, racing cars and many other pulse-raising activities, all from the safety of a virtual reality headset.
So, in a nutshell, if it's a great cultural experience you're after, then why not head to Glasgow? You are guaranteed to find something that takes your fancy, whether it be traditional theatre or sculptures made of scrap, Glasgow is a city that has something for everyone.