The Jewellery Quarter is definitely the place to be in Birmingham. 19,000 people are packed into just 1.07 square kilometres of space in this pocket of industrial cool just to the north-west of the UK's second city's centre. After a period of neglect, many of the old workshops, foundries, factories and warehouses that once housed traders, artisans, jewellers and their precious goods are being turned into upscale apartments and townhouses and the area is experiencing a renaissance.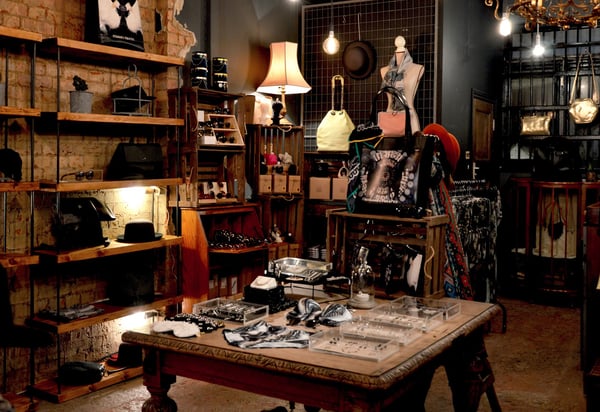 Birmingham has an unusual history… you could almost say that there shouldn't even be a city there at all. The site of this huge metropolis is a dry plateau, unsuitable for farming, without a major river within 20 miles and not near enough to the sea to do any fishing… so why is Birmingham even here? The answer is trade. Realising that it could be little else due to its geographical limitations, Birmingham turned itself into a huge marketplace where artisans set up small workshops and sold or exported their goods. This in turn attracted like-minded specialists and during the Industrial Revolution, Birmingham was teeming with skilled workers in all sorts of trades, but especially metal and glass work, from all over the world. Birmingham, it turns out, was one of the first culturally diverse cities in the world.
Jewellery became a major industry and the Birmingham Assay Office was set up in 1773, which meant that silver products could be stamped with an anchor to show that they had been checked and passed as genuine. This meant that silversmiths no longer needed to go to London or Chester to have their products assayed and the city's Jewellery Quarter grew in size and reputation from then on. Despite a downturn in the trade in the early 1800s, by 1850, it is estimated that half of the precious metals and jewellery sold in London came from Birmingham. In the Second World War, after a downturn in the jewellery trade caused by worldwide recession in the 1920s and 30s, many of the Quarter's buildings were repurposed as munitions factories and therefore became prime targets for the Luftwaffe in the Birmingham Blitz, and many of the original buildings were destroyed. After the war, however, a huge rebuilding plan was set in motion and central Birmingham was redeveloped.
Like many of Britain's major cities, Birmingham has seen huge amounts of inward investment since the start of the new millennium. The practice of decentralising power away from Westminster and empowering local government to partner with businesses in their cities has meant that previously neglected and, frankly, miserable city centres are being transformed into highly desirable places for people to live, work and invest in. The Jewellery Quarter is at the top of many potential investors' lists as it ticks all of the right boxes. This urban village hosts festivals, exhibitions and events on a regular basis, keeping in touch with its residents via its own website and social media platforms, and informing potential new residents or business owners of opportunities that are coming up. And it is certainly working. Lofts and flats in residential buildings like The Hallmark, The Treasure House and Sydenham Works all offer stylish living in incredibly cool listed buildings, but at a fraction of the cost of living in London or Oxford. So if urban cool is your thing, why not have a look at the Jewellery Quarter, we feel that you won't be disappointed.