When you think of Newcastle, you might not immediately think of fine dining, but you would be wrong. Newcastle is no longer the capital of spit and sawdust pubs and gallons of brown ale and meat pies, there are plenty of fantastic eateries in the biggest city in the north-east, here we look at 10 of the best.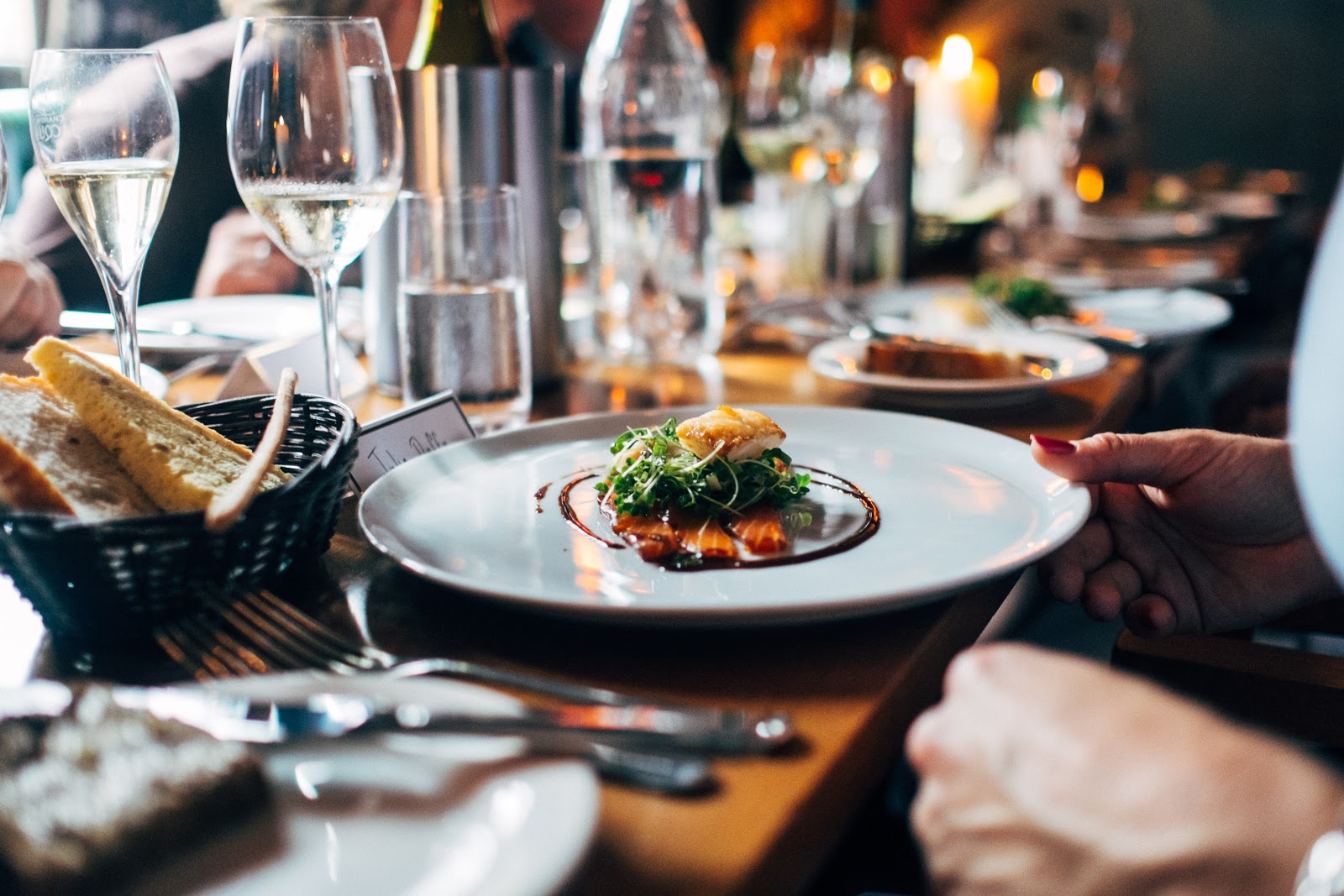 British
If you're looking for something local but a bit posher than fish and chips on the beach at Whitley Bay, then look no further than George's Great British Kitchen. OK, it's still a bit like Whitley Bay as the whole restaurant is seaside themed and you definitely have to have fish and chips if you go there, but it's fish and chips plus as everything is of the highest grade… the food, the chefs and the decor. Located just inside the Intu Centre, this is the perfect place for those of us who don't mind admitting that, at the end of the day, we love our national dish, especially with a large helping of mushy peas!
If, however, you are after really traditional English food, and I mean 700 year old kind of traditional, then you have to try the aptly and marvellously named Blackfriars. Set in a 13th Century friary, in colder weather you can enjoy eating medieval classics like wood pigeon and pheasant, some rare and delicious English cheeses and some locally caught freshwater and saltwater fish, cooked in the traditional way, of course. And in summer you can sit at tables set outside in the gorgeous cloisters, enjoying the sunshine just as the monks must have all those years ago. And worry not if you have children as there is a Little Monks menu which caters to the smaller appetite.
Probably Newcastle's most famous and celebrated restaurant, however, also serves traditional British fare, be it with a very fine twist and at a pretty exclusive cost. Established by the, now famous, local chef Kenny Atkinson, House of Tides prides itself on providing its diners with only the best of British ingredients sourced from around the country: scallops from the coasts of Orkney, quail from Norfolk, and berries truffles and flowers foraged locally. The menu is ever-changing according to what is in season, so expect fresh and original dishes that are worth paying for as it will be an experience you never forget.
Indian
If, like me, you are a fan of the crude but hilarious comic Viz, then you will be drawn to the Koh-I-Noor, Bigg Market, as it was made famous by the editors and writers in the 80s, who enjoyed many a free curry in return, and it is a very fine curry house, serving large portions of your favourite North Indian dishes. The restaurant is currently undergoing a facelift as part of the Bigg Market regeneration project, so expect it to come back bigger and better than before.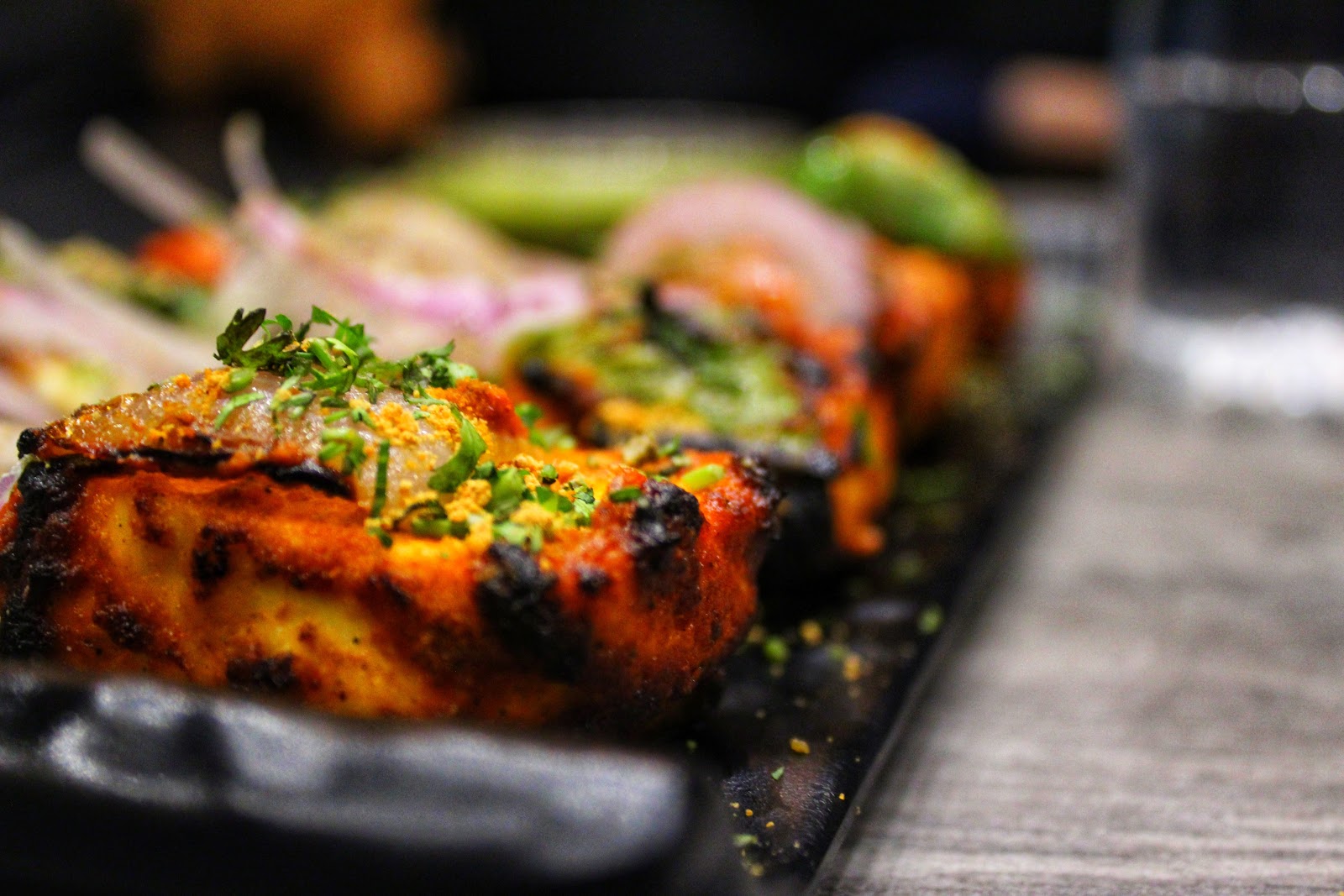 However, if you are a true fan of Indian cuisine, then Simla has to be the place for you. Situated on the Quayside, this restaurant was a popular destination since its opening back in 1981 until it closed for refurbishment in 2016. When it reopened, it had changed everything but its name and now it is a stylish and modern restaurant serving updated versions of Indian classics and high-end wine and cocktails but at reasonable prices. Highlights of the menu are the spicy gunpowder blast prawns starter, the Bengal mustard salmon and the steamer curry, a deliciously spicy Bengali dish. Wash all of this down with one of the restaurant's cooling signature gin cocktails and you have a winning combination.
French
If your drink is just as important as your food, then The French Quarter will suit you down to the ground. Situated in a railway arch, this cosy little Parisian eatery has some of the finest wine and beer in town as well as some truly scrumptious small and large plates ideal for picking at and sharing while you chat with friends and sip at ice cold Chablis or fruity reds from Bordeaux. Expect very traditional French cuisine as many of the dishes have been passed down through the owner's family, from snails with garlic, to cassoulet and confit de canard. And if you're a cheese fan, this restaurant is like a dream come true!
Japanese
If you are looking for more of an experience while having your dinner, you can't go wrong with Japanese food, right? All that fire and throwing things around. The chefs at Sushi Me Rollin' are reasonably restrained and it's definitely a more fine-dining restaurant than many of its ilk (I didn't see any knives thrown), but it's still fascinating to watch your sushi being handcrafted right in front of you and there is an undeniably fun atmosphere in these open plan restaurants where people sit cheek by jowl with strangers and enjoy the spectacle and the flavours together.
Thai
When I think of Thailand, I think of street food, the smell of lemon grass mixed with exhaust fumes from tuk-tuks and the zing of chilis and lime juice. Mantra, however, takes these traditional flavours and aromas from the streets of Bangkok and repackages them into modern but timeless dishes served in the sleekest of environments. Perfect for a date night, this place just oozes class and style. Here you can sip classic cocktails in moodily lit corners while you enjoy mouthwatering red, green and yellow curries, fragrant stir fries or, if you like to pick, succulent pork skewers and chicken satay.
Italian
The problem with Pani's Cafe is that you just can't choose what to eat. You know that if you have the lasagne or spaghetti Bolognese, it will undoubtedly be the best version of that particular classic you have ever eaten, but then how can you resist those Sardinian specialities, like carciofi - artichokes cooked in oil and served with lemon, garlic, pecorino cheese and crispy bread - or the ridiculously tasty Sardinian sausage? The menu gives you an impossible choice of incredible flavours and you spend half the time looking over at other people's tables to see what they are having and earmarking the most delicious looking dishes for your next visit. Not to be missed.
Arabian
And last, but, in my book anyway, definitely not least, is Beirut Lounge, a cosy and friendly Lebanese place on Heaton Road. This place is great for a chilled out bowl of hummus or a refreshing salad with popping pomegranate seeds. The atmosphere is very relaxed and the staff are incredibly friendly, but it's the food that will really make you go back for more and it suits any palate. Vegetarians and vegans will be in Heaven with the amazing variety of salads and mezzes on offer, dips that make your mouth water like the delicious baba ganouj and, of course the hummus, which zings with lemon juice. But meat lovers will also leave with full bellies and satisfied grins, just try the Kabseh Lamb or Chicken and prepare to be transported to the Middle East as the warm spices and tender meat fill your senses with Arabian delights.