Discounting tiny dependent territories and island states, Bangladesh is by far the most densely populated country in the world. With a population of over 160,000,000, it is three times more densely populated than its enormous neighbour, India. Although the birth rate has slowed considerably since its peak in the 1970s and 80s, it still stands at over 1% and the population is forecast to exceed 190,000,000 by 2050. It may come as no surprise, then, that this relatively small country has some serious housing issues. The capital, Dhaka, has almost 20,000 people per square mile and thousands of the nearly 20 million people who inhabit the city live in slums and shanty towns without electricity, water or adequate shelter from the extreme weather that Bangladesh endures, often rendering shanty dwellers homeless.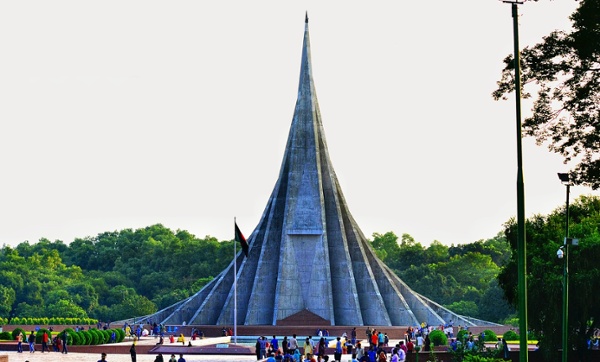 National Marty's, Bangladesh
In rural areas a preference for more durable concrete dwellings over traditional wood houses has led to the construction of thousands of poorly conceived and designed and hastily built houses on private land. As landowners have the right to build their own homes on their land, the government continues to have a laissez-faire approach to monitoring the planning and construction of houses outside the major cities. It is in Dhaka that housing issues become more prevalent, however, the government seems to have adopted a similar attitude towards housing in urban areas as it has in more rural parts of the country. Dhaka, too, has many badly designed and constructed tower blocks with families crammed into the small apartments within. Nationwide, it is thought that 2.5 million people live in slums but that 7 out of 10 households in Bangladesh are not permanent, indicating a far deeper problem than one may assume.
The focus now is on a more effective use of available land, as Bangladesh is not only overcrowded, it is also home to several large national parks and much of the coastline on the Bay of Bengal is uninhabitable mangrove swamp, making the country's habitable area even smaller. With the government meeting an average of 7% of the annual housing demand, the situation is worsening on a daily basis. The solution, on paper, is obvious, more affordable housing and better use of Bangladesh's, and especially Dhaka's, limited available land. The government, to give it its due, has been working hard in the policy-making department to try to ensure that its promise that all Bangladeshis will have a roof over their head by 2021, but reality seems not to bear this out. The government's 5 Year Plan of 2016 put affordable housing at the top of its list of priorities and the National Housing Policy 2017 was put in place to ensure the plan was carried out by the relevant departments.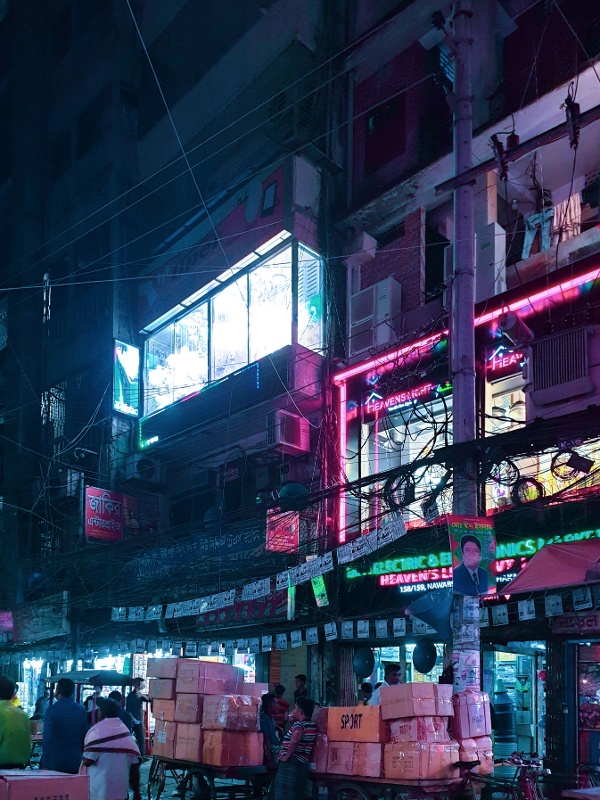 Too often, though, roads that are paved with good intentions end at alternative destinations to the ones originally planned. The case of Purabchal New Town is a good example. Originally conceived as a suburb housing a mixed community of middle-class commuters, and families moved out of slums or semi-permanent housing in Dhaka, the project now has only 1.5% of its land reserved for affordable housing. This, unfortunately, is a common model in Bangladesh, as poorly regulated developers see profit where others see social benefits, selling off blocks of what were supposed to be homes for the poor to the highest bidders and pocketing a tidy sum in the process.
There are, however, success stories, too. Bangladesh's NGOs, universities and development partners are successfully testing small-scale and low-cost urban housing schemes. One example is ARBAN, one of the first NGOs to pilot a low-income urban housing project in Bangladesh. Through its micro-credit savings deposits and loan assistance, ARBAN constructed an apartment complex for 42 households in Dhaka. Now, ARBAN is planning another housing project of 85 households in the city's Rampura Banasree area.
There are also collaborations happening between the Government of Bangladesh and the private sector, attracting impact investment to projects across the country. The flagship initiative, Urban Partnerships for Poverty Reduction (UPPR)' project supported the Gopalganj municipality in undertaking a housing programme through which the municipality collaborated with the private sector and the local community to create housing and tenure security for 346 evicted families from the region. Other projects under the UPPR umbrella are planned and it is hoped that with the right inward investment from the private sector and some proper policing by the relevant authorities, the number of successes will soon exceed the number of failures, and Bangladesh can at least start on the road to its dream of housing all of its citizens.