Glasgow has well and truly shrugged off its reputation as a rough city and assumed the mantle of a genteel and cultured place to live. Here, we look at 5 good reasons why you should consider calling this famous old city home.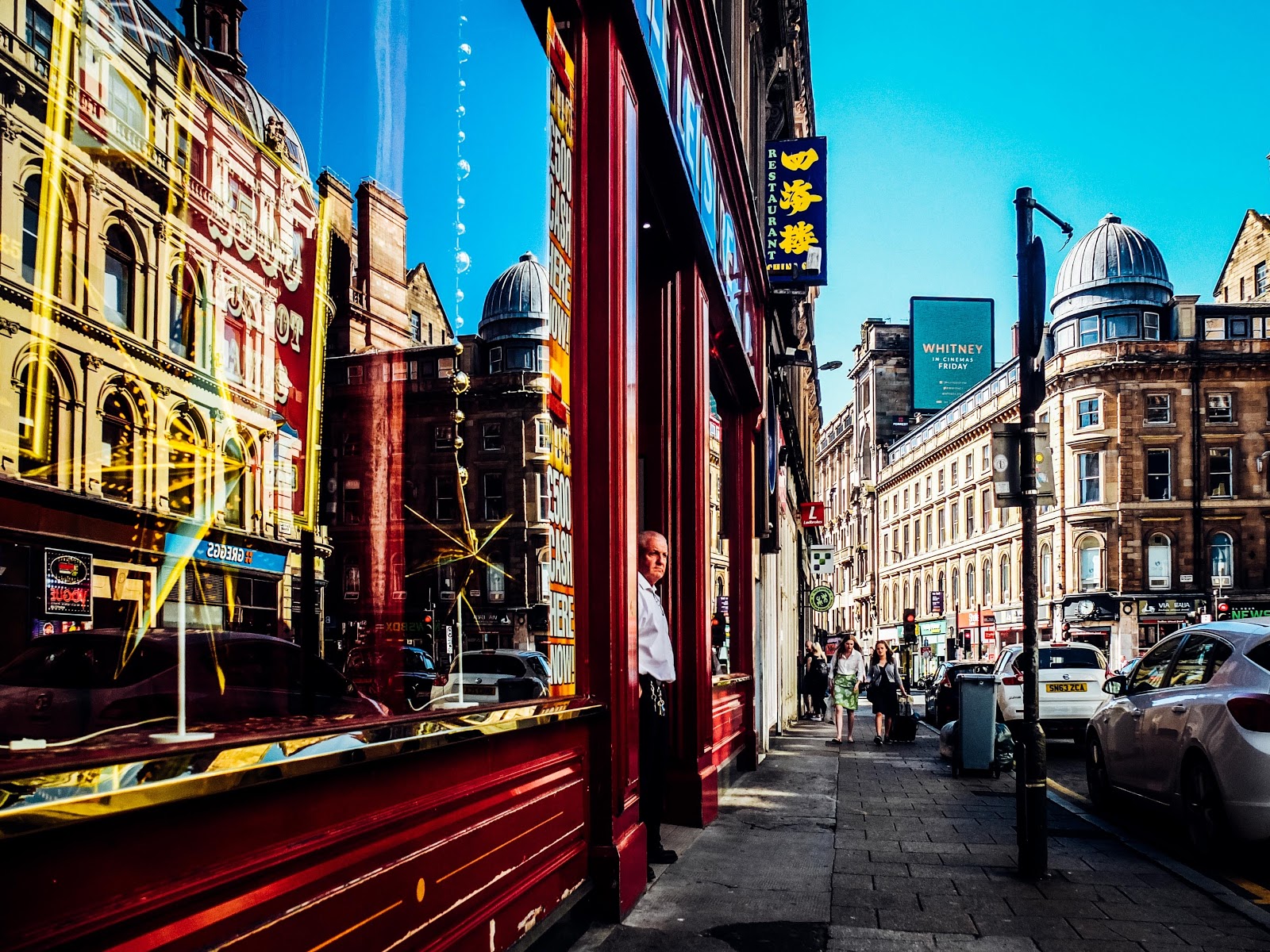 Economy
Glasgow's economy is booming once again. The glory days of the Industrial Revolution, when Glasgow supplied the British Empire with ships built on the banks of the great Clyde, may be in the past, but Glasgow's resurgence as an economic force to be reckoned with is quite remarkable. The Glasgow City Region is the powerhouse of the Scottish economy, generating a staggering £42 billion GVA in 2018. Glasgow is doing its utmost to actively attract businesses to the city, including initiatives such as the Glasgow City Region City Deal, which will fund major infrastructure projects; create thousands of new jobs and assist thousands of unemployed people back to work; improve public transport and connectivity; drive business innovation and growth and generate billions of pounds of private sector investment. As set-out by the Glasgow Economic Strategy, the city is building on this success with the ambition to make Glasgow the most productive major city economy in the UK by 2023. Alongside this, the strategy has set an ambitious new jobs target of 50,000 by 2023. So the economic future is certainly looking bright for Glasgow.
Cost of Living
Another good reason to consider Glasgow as a place to call home is its affordability. The fact that it's around 25% cheaper to live in Glasgow than London will come as no great surprise, with London being one of the priciest cities in the world these days, but what may shock you is how affordable it is compared to its neighbour Edinburgh.

Source: numbeo.com
Add to these figures the fact that the average salary in Glasgow is a considerable £28,000 a year, comparable with much more expensive cities, like Brighton or Bristol, and you have a very attractive destination for those wishing to make their pound go that little further.
Property prices in Glasgow, although steadily increasing in recent years, remain lower than in comparable cities. A two bedroom flat in the city centre could cost you as little as £120,000 and a 4 bedroom semi-detached house a little further out a remarkable £240,000… or less!
Culture
Glasgow's unique architecture is a major feature of the city. Its mix of Edwardian and Art Nouveau alongside the famously colourful, and these days very fashionable, tenement buildings give the city a startling look. As well as the city itself, there are many other fascinating and beautiful sights to see, including the Kelvingrove Art Gallery and Museum, a grand old building housing artefacts from around the world and exhibits showcasing local and global natural history; the Riverside Museum, which has many modern interactive activities for kids and adults alike; the Museum of Modern Art, an iconic building which is also home to an impressive public library; and, of course, Glasgow Cathedral, with its ornate edifices and incredible stained glass windows. The arts scene itself is thriving, with shows to suit any palate on every night of the week, from ballet and opera, to dance clubs, comedy nights and pub rock bands. Whatever your taste, you are bound to find something to satisfy your cultural needs and fancies.
Nature
Scotland is famous for its rugged Highlands, picturesque lochs and stunning coastline and islands. The countryside around Glasgow is truly breathtaking. Just 30 minutes by car or direct train from Glasgow is the fabulous Stirling Castle. On the way, you can stop in at one of the many beautiful villages in the Trossachs range of hills and even say hello to William Wallace himself as he has a statue near the castle, the site of his famous victory over the British at the Battle of Stirling. If you are into castles set in stunning scenery, then Scotland is definitely the place for you, others in the vicinity of Glasgow include Doune Castle, used as a location in the series Outlander; the 15th Century mansion, Newark castle, just 25 miles west of Glasgow; and, a little further away, the incredible Dumbarton Castle, a star of Game of Thrones.
If true nature is what you're after, then head up to Loch Ness, now famous for its legendary monster, the loch is an incredibly beautiful sight, a deep gorge carved in green hills and craggy mountains, it is certainly not to be missed. Also not too far from the city is the coast and the Western Isles, where the sunsets have to be seen to be believed and the beaches stretch for miles without a sole on them.
Shopping
Last, but maybe not least if you love a mall, is Glasgow's growing reputation as a retail hub. If you are looking for a memorable retail experience Glasgow is the place to go. The city has often been ranked as the best shopping place in the UK outside London, and with many malls, boutiques and retailers all conveniently located in the city centre this does not come as a surprise.
So whatever you're looking for - a great place to live and work, the peace and quiet of the countryside, cultural events coming out of your ears or a city where you can buy whatever you want, Glasgow is the answer.