Leeds, after years in the economic doldrums, is back in the rankings as one of the most desirable places to live in the UK. But what is it that makes it somewhere that you should seriously consider calling home? Here are 5 reasons to start with.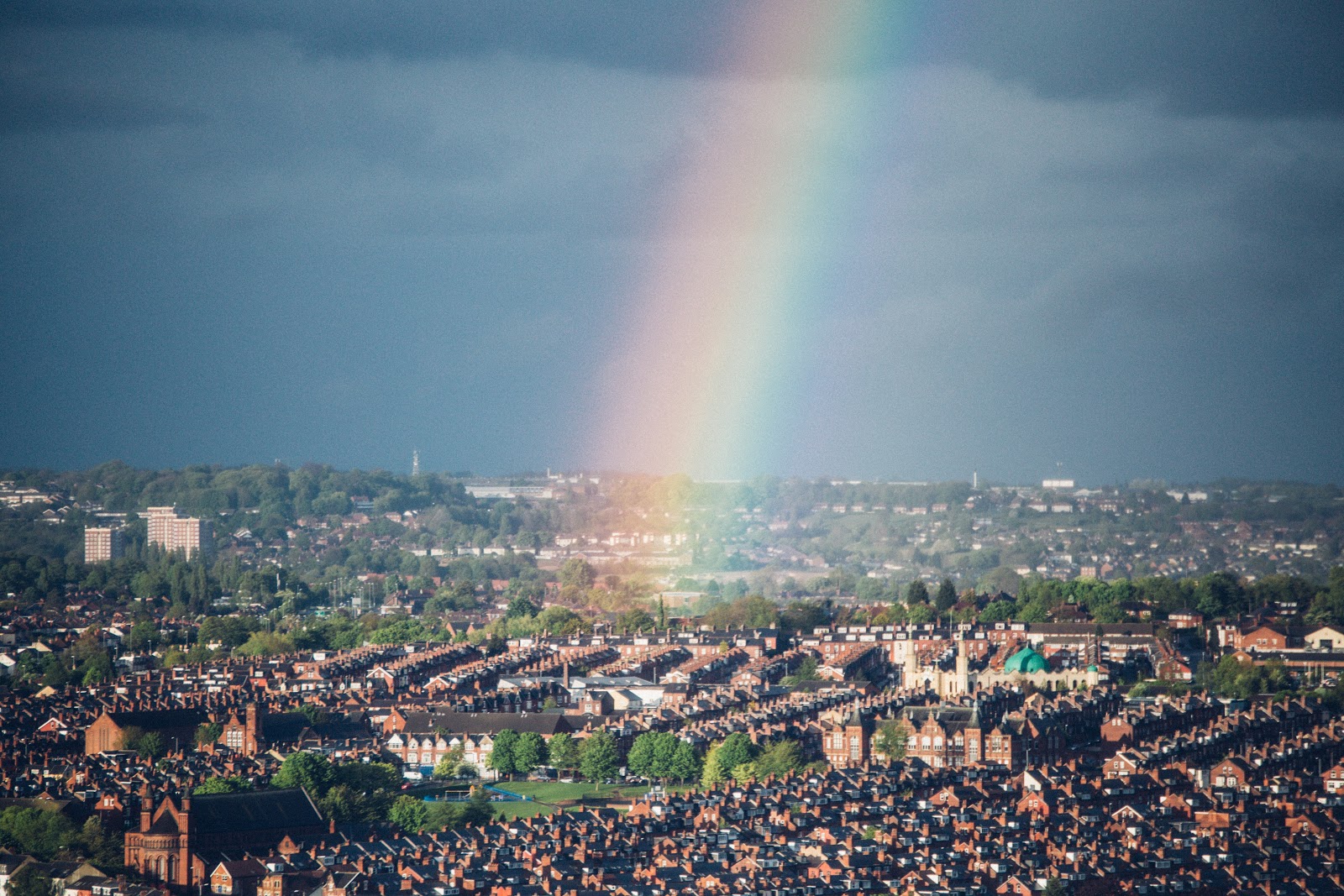 Economy
According to Leeds City Council, Leeds is the UK's fastest growing city and is the main driver of a city region with a £64.6 billion economy, a combined population of 3 million and a workforce of 1.37 million.Over the next ten years, the economy is forecast to grow by 21% with financial and business services set to generate over half of GVA growth over that period.
The economy of Leeds is the most diverse economy of all the UK's main employment centres and has seen the fastest rate of private-sector jobs growth of any UK city, It also has the highest ratio of public to private sector jobs of all the UK's Core Cities. Leeds has the third-largest jobs total by local authority area and is the largest legal and financial centre in the UK outside of London, with financial and insurance services worth over £2.1 billion and with more than 30 national and international banks located in the city. Leeds is also the UK's third largest manufacturing centre. The largest sub-sectors are engineering, printing and publishing, food and drink, chemicals and medical technology. Leeds is also ranked as a gamma world city by the Globalization and World Cities Research Network. Leeds' growth has helped to change the economic geography of the United Kingdom, as Leeds is now one of the largest financial centres in Britain outside the capital.
Leeds was successful in becoming the first British city to have full broadband and digital coverage during the dot-com bubble, enabling it to become one of the key hubs in the emerging new media sector. Now, over 33% of the UK's internet traffic passes through Leeds, making it one of the most important regional internet centres in the UK.
More than £3.9 billion has been invested in large scale development projects over the last decade and there is a further £7.3 billion worth of development under construction and in the pipeline.Like other large cities in the UK, Leeds city centre has assumed an increasingly important economic role in recent years. It is effectively becoming the city centre for the Leeds City Region as a whole, with a growing concentration of private sector and high skilled, knowledge intensive jobs.
Affordability
Due to its location, number of resident students and spell as a less favourable place to live, Leeds remains incredibly cheap. According to numbeo.com you would need around £4,692 in London to maintain the same standard of life that you can have with £2,900 in Leeds (assuming you rent in both cities).

Source: numbeo.com
This makes the city livable for the 65,000 or so students that call Leeds home and therefore makes it a very attractive place in which to invest in property. A city centre flat with two bedrooms can be snapped up for as little as £150,000 and offer a guaranteed 6% rental yield. The City Centre, as in other major cities in the Northern Powerhouse, such as Liverpool and Manchester, has seen a huge amount of redevelopment and investment in recent years, and what were once rundown, derelict mills and factories are now very desirable residences, trendy modern offices, shiny new nightclubs and bars or boutique shops. But those fashionable restaurants and pubs serve pints for £3 and meals for a fraction of the price you would have to pay 'down south'. In Leeds, as they say, you just get more bang for your buck, and that is extremely attractive in a world where people value their free time and work/life balance more than ever.
Education
Leeds was recently ranked as the #1 place in the UK for students to live. This was based on its affordability, as we have already discussed, its quality of life and, of course, the universities in the city and the surrounding region. Leeds, surprisingly, is home to 5 universities and with over 27,000 students at Leeds Beckett University alone and another 37,000 students at other Leeds universities, the city is geared up for students with student-friendly bars, nightclubs and lots of shops offering the all-important student discounts. There are also several areas in the metropolitan area that are home to some excellent primary and secondary schools. Favourite places for families to live due to the school catchment areas are Morley, Garforth and Moortown. So if you are thinking about moving with your family, there is plenty of choice when it comes to good schools in Leeds.
Location
Leeds Is pretty much slap bang in the middle of Great Britain. This may not be the ideal place if you want a seafront view (see our blogs about Brighton!) but for just about everything else your heart could desire, Leeds is the place. Just 45 minutes from Manchester, with whom it shares a, generally, friendly rivalry, and under 2 hours on the train from London, Leeds is nearer the action than you might think. It is also just a stone's throw, or short drive if you prefer, from what locals earnestly call 'God's Own Country', so honestly do they believe that the countryside of Yorkshire is second to none. They may have a point, too, with the stunning beauty of the Yorkshire Dales just on the doorstep of the city, discover beautiful valleys, delightful towns and villages, attractions, festivals, events and more. The Dales are famous for their wonderful scenery, with deep valleys, known as dales, roads meandering between drystone walls and a patchwork of hay meadows and field barns. And with a plethora of other stately homes, national parks and places of interest to visit in the vicinity of the city, you will never be at a loss for something to do on the weekend.
Culture
Leeds is famous for being one of the friendliest cities in the UK. Pop into any local pub, whether it be in the city centre, the leafy suburbs or the rugged countryside, and someone will strike up a conversation with you and most probably buy you a drink. But, while in the villages around Leeds you may still find the archetypal man in flat cap with dog sipping a pint of bitter, Leeds is also home to some of the most fashionable restaurants, bars and nightclubs, like those on Call Lane in the city centre, in the country. Add to that festivals such as Leeds Fest, which attracts 80,000 music lovers to the city every August; art galleries and museums aplenty, including the Leeds City Museum, the Royal Armouries and The Thackeray Museum; one of the oldest cinemas in England and theatres such as the Leeds Grand Theatre and the West Yorkshire Playhouse, and what else could you possibly want?