Like many markets in the world, the Tokyo office market has been heavily affected by the coronavirus pandemic. According to Japan's Commercial Property Research Institute (CPRI), the average office vacancy rates in the five central business districts in Tokyo (Minato, Shibuya, Chuo, Shinjuku and Chiyoda Wards) reached 2.07% in December 2020, marking nine months of consecutive monthly increases. This worsening trend is likely to continue as Tokyo, together with 10 other prefectures, entered its second state of emergency in early January 2021. The state of emergency is expected to run until the 7th of February. In Japan, a state of emergency is not a strict lockdown enforced by law (as, for example, that of the UK), but is simply another way of saying that the government has officially advised people to stay at home.
According to the latest figures for December 2020, vacancy rates were highest in Shibuya ward (3.26%) followed by Minato ward (2.28%), Shinjuku ward (2.06%), Chiyoda ward (1.73%) and Chuo ward (1.67%). The average monthly rent for December 2020 dropped by 1% from the previous month to ¥21,999 per tsubo (¥6,656 per sqm, $64 per sqm) and is down 0.9% year on year. Shibuya and Minato wards are home to many ITC and VC firms. We imagine that in these areas, the transition to teleworking was easily made, and decisions to downsize or relocate were also made swiftly. According to the Cabinet Office, 48.4% of employers in Tokyo's 23 wards implemented working from home in May 2020. This figure dropped to 42.8% in December 2020, suggesting that more people are returning to their office workspace as the pandemic continues. CPRI is reporting that the total floor area for offices seeking tenants increased by 23.8% as of October 2020, increasing for the third consecutive quarter across Tokyo's 23 wards. These statistics illustrate how companies are adopting telework, and some are downsizing their office space in order to reduce fixed costs amidst the financial struggles of the pandemic.
(Report and forecast of vacancy rate and asking rent in Tokyo's central 5 wards, Source: Commercial Property Research Institute, Office Market Forecast Report)
Forecast by CPRI suggests that asking rent will follow a downward trend after peaking in Q2 2021, and is expected to decline by 6% in the next three years. In comparison to the years after the financial crisis, the asking rent is expected to decline at a more gradual rate, as vacancy rates are still below post-financial crisis levels and remain within the 4% range. Vacancy rate is expected to go up by 2.3 percentage points in the next year, reaching a peak of 4.5% in Q1 of 2023 when two large scale commercial buildings are scheduled for completion.
One is the 8.1 hectare, ¥580 billion ($5.6 billion) Toranomon-Azabudai Project by Mori Building Company, located adjacent to the Tokyo Tower in Minato ward. Co-designed by the UK's Heatherwick Studio amongst other famous names, this modern urban village with 2.4 hectares of greenspace will be symbolised by a 330m high rise with a total floor area of 860,400 m², including 213,900 m² of office space (4,600 m² of office space per floor), and 1,400 residential units. Envisioned as "a city within a city", this project is expected to host some 20,000 employees, 3,500 residents, a 700 strong student international school, and welcome 25-35 million visitors per year. The second is the 1.9 hectare ¥162 billion ($1.6 billion) Mita Redevelopment Project by Sumitomo Realty & Development, located in the Mita area of Minato ward. This 215m, 43 storey multi-use tower will have 200,540 m² of total floor space for office, residential, retail, and educational use.
(Expected completion in 2023: Toranomon-Azabudai Project in Minato ward)
The Japanese are traditionally known to prefer continuity over change, especially regarding the workplace. However, data shows that in the case of teleworking, this has not held true. Many firms across industries have embraced working from home, although to varying extents. According to a survey of 1,798 businesses conducted by XY Max, the industry with the highest proportion of firms allowing telework was ICT (66.8%), whilst the lowest was construction (41.4%). 89.5% of respondents said that they have invested in ICT related equipment and infrastructure, in order to accommodate employees working from home. Furthermore, 73.8% of firms plan to continue working from home in one way or another even after the pandemic. In July, Fujitsu announced that the company and its subsidiaries will reduce their 120 hectare office spaces by half by March 2023. They have also encouraged up to 80,000 of their workers to work from home, allowing only 25% of staff to commute to the office. Mizuho Financial Group introduced a four day workweek for their head office staff in December, whilst allowing up to 25% of staff to work from home.
Reports have suggested that the general consensus towards office relocation has changed over the course of the pandemic. In the survey by XY Max, the proportion of respondents who had recently upsized their offices reduced from 8.1% in June 2020 to 5.2% in October 2020, whilst the proportion of respondents who recently downsized their offices increased from 2.7% to 4.7% during the same period. The most commonly selected reason for upsizing was 'increased number of employees' (73.4% of respondents) followed by 'improvement in facilities and amenities' (40.4%). The most commonly selected reason for downsizing was 'to reduce costs' (59.5%) followed by 'reduced need for office space due to telework' (40.5%). Interestingly, the proportion of respondents who gave 'reduced need for office space due to telework' as the reason for their downsizing, increased from 12.5% in June to 40.5% in October. This shows that a growing proportion of businesses plan to embrace telework in the future, and hence will require less office space than before. The ease in which business owners can make the decision to relocate will vary according to the industry. For some businesses such as IT startups, relocating may be a matter of moving some desks and a different commuting route. On the other hand, businesses that rely on physical offices for their operations, such as construction or manufacturing, must consider the impact that the relocation will have on its customers, its supply chain, and their staff. Recruiting agency Pasona Group announced in September that they will be relocating their headquarters 350 miles away from Tokyo to Awajishima Island in Hyogo prefecture. As part of the relocation, almost 1,200 of their 4,600 staff will be asked to move to the island by May 2024.
The survey by XY Max also gives insight into what the workplace will look like after the pandemic. Asked whether they want to work at the office or from home once the pandemic is over, respondents preferred working at the office (39.1%) over working from home (33.0%). Furthermore, when asked about the ideal working environment post COVID, 40.2% favoured 'balancing officework and telework' followed by 'promoting telework and reducing officework' with 26.8% and 'working mainly at the office with telework for emergencies' with 19.5%.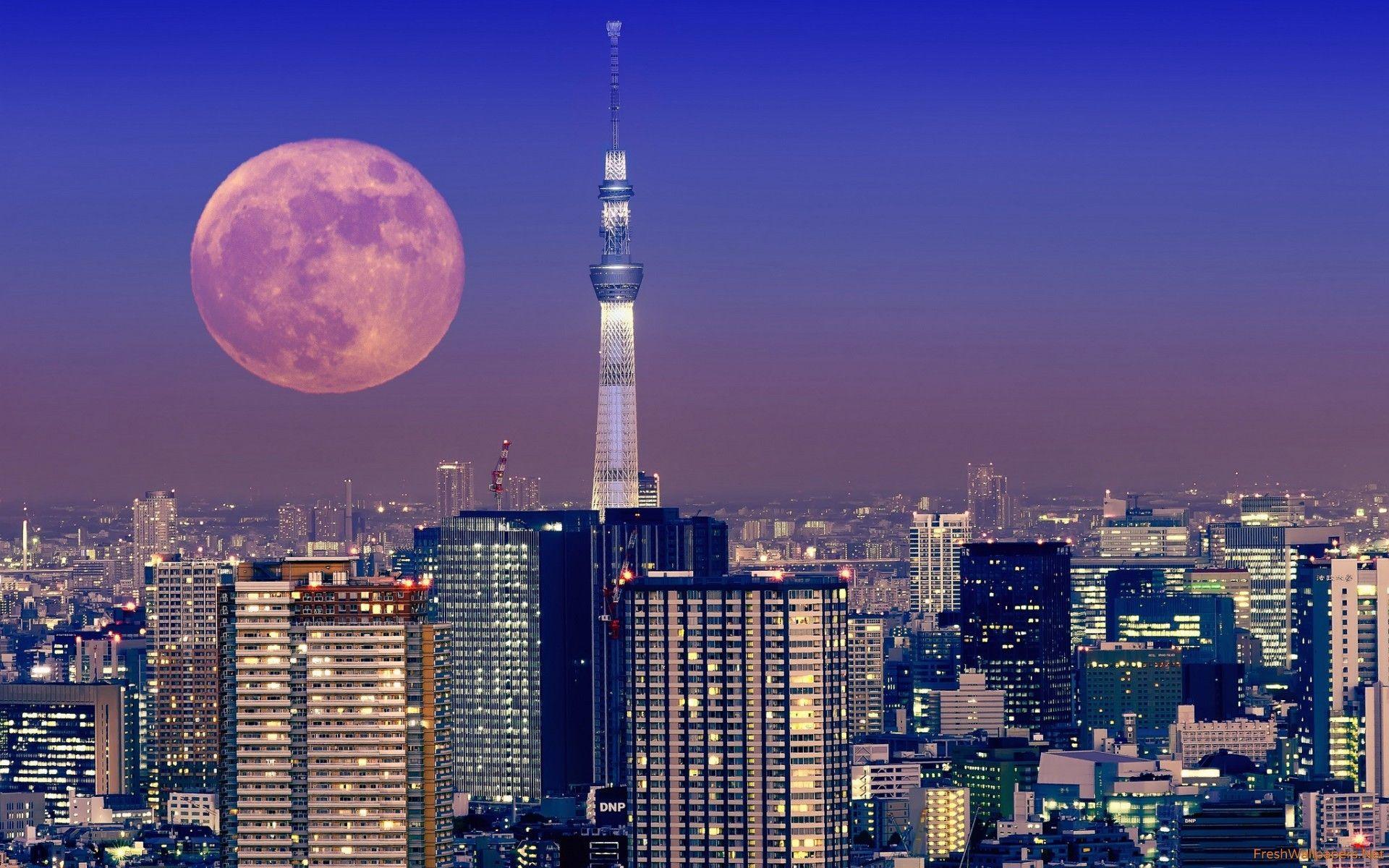 The reality for many struggling businesses, in particular SMEs, is that the longer the pandemic continues, the harder it becomes to continue paying rent, and thus the more likely that they will have to downsize or close operations, temporarily or permanently. However, for businesses that are coping with the pandemic, relocation may only be a temporary measure, as shown by the 40.5% of respondents who selected 'reduced need for office space due to telework' as a reason to downsize. As more vaccines are rolled out, preventing the spread of the virus at the workplace will become less of a priority for businesses, although sanitary measures will likely remain. When the pandemic is over, making profit will once again be the main priority for businesses. In some sectors, this may mean that traditional working conventions such as face to face interactions with clients and colleagues will be re-emphasised. In that case, office spaces that will promote coworking and human interaction will become in demand. The workplace is a significant factor that affects our mindset and the way we work; it affects the performance of individuals, and therefore the overall business. Having experienced the pandemic, many of us will have re-evaluated what it means to work, either at the office or at home, and the importance of maintaining a healthy work-life balance. For managers, the pandemic has shown that telework is possible, and that many desire telework to continue in the future in some way or another. By continuing to monitor the Japanese office market, we will investigate how the "conventional" workplace in Japan will evolve in the future.