San Diego is teeming with great ways to spend your time. Savour the great weather and beautiful beaches that epitomise Southern California, become cultured at the city's top arts venues or experience the world's most spectacular wildlife, all on your front doorstep in 'America's Finest City', San Diego. Enjoy all the great activities and sights the city has to offer with this quick guide to the essential things to do and see. With a range of activities for the whole family, for children and for adults too, San Diego has something for everyone. Check out our list below for the best activities in the city.
Balboa Park
The city's most communal space and home to some of the city's greatest attractions, culture and leisure activities, spending time in Balboa Park is an essential part of being a San Diegan. The 1200 acre park is home to almost 30 cultural sites, either museums or centres that house great exhibitions and scheduled events that attract many locals and also out-of-towners alike. Balboa Park is also home to the San Diego Zoo and almost a dozen other attractions including a miniature train for children, numerous historical landmarks and statues, as well as a variety of gardens each with their own distinct flora.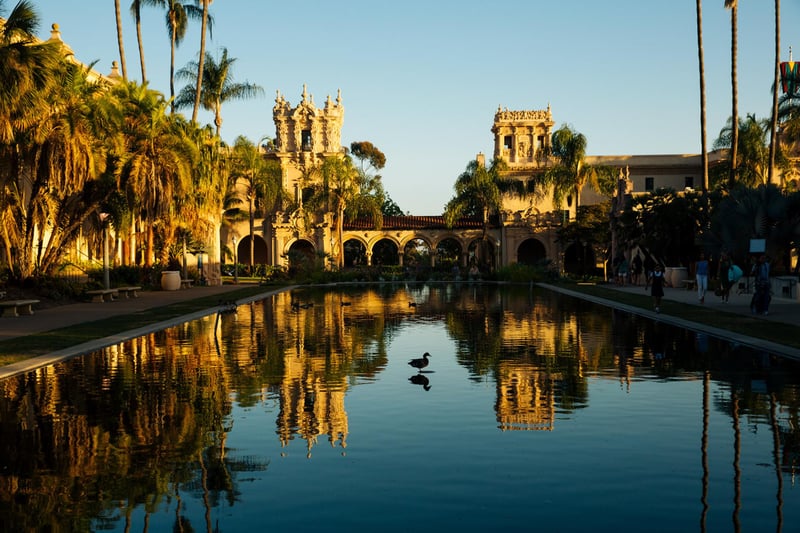 NationalGeographic
La Jolla Cove
La Jolla Cove is a beautiful seaside village only a 20 minute drive from downtown San Diego. Escape the city's hustle and bustle with a quick trip to one of the most stunning cliffside towns in Southern California. The town is filled with interesting places to see including the United States' oldest family-run bookshop, numerous shopping opportunities and independent eateries. Stroll cliffside along Coast Boulevard for a mesmerising view stretching over the glistening Pacific Ocean and snap yourself an Instagram or two while you're there. Head down to the beaches below the cliffs for a soft sand strip full for the long summer days under the Californian sunshine.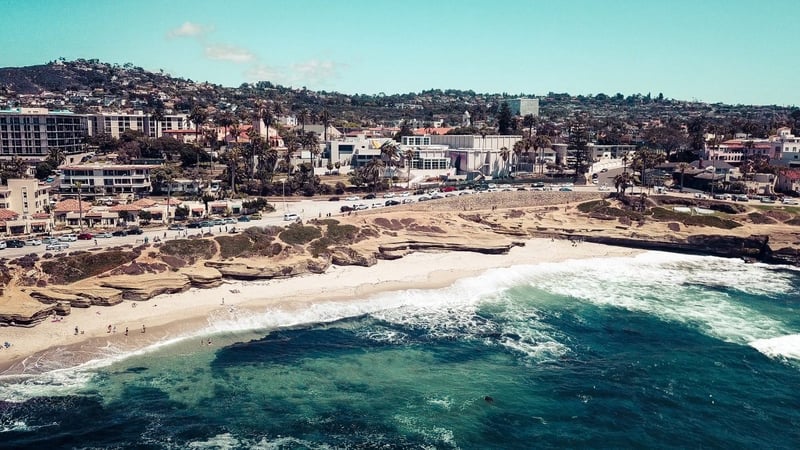 TouristSecrets
Sports
San Diego is a great place for keen amateur sportsmen and women, as well as those who enjoy sitting with a bowl of nachos and an ice-cold drink watching from the stands. Head down to Petco Park, home to the San Diego Padres, for a chance to watch some great baseball in one of the only stadia in the US to have a view of the water from the stands. If baseball is not complete without a cold beverage, check out the wide range of over 40 craft brewery taps at the bars scattered around the stadium.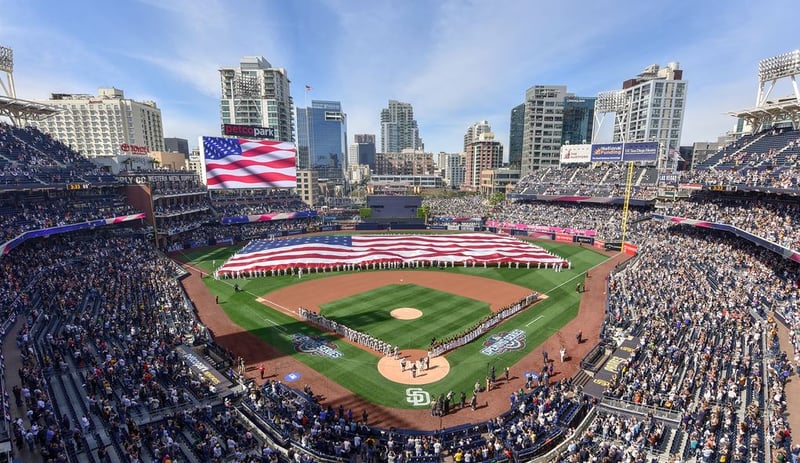 BallparksofBaseball
A bastion of Old World decadence, the Del Mar Racetrack is a great day out for aficionados of horse-racing and the ignorant too. The action never stops at Del Mar with races run Wednesday through Sunday, between 8 to 12 times per day. For general admission, tickets are only $6, making it an accessible spectacle for all. For those who gamble responsibly, the racetrack attracts a crowd of high-rollers, especially on weekends.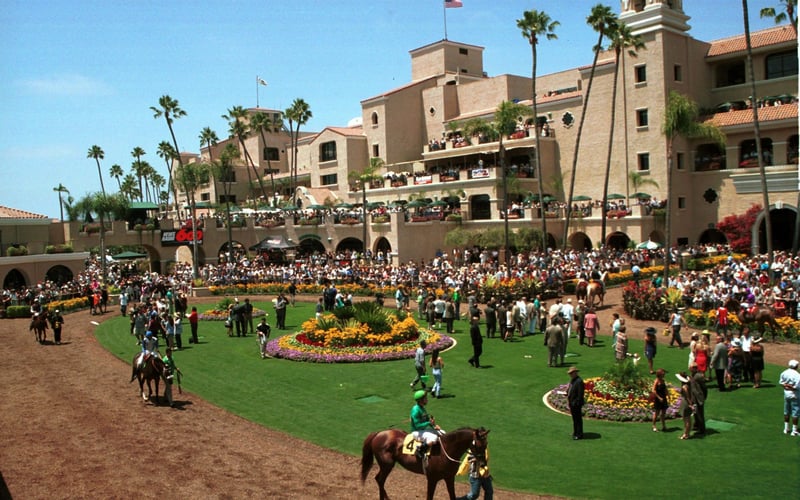 Pintrest
San Diego is home to the world-renowned championship golf club of Torrey Pines. The two 18-hole, PGA regulation courses are blessed with uninterrupted views across the Pacific Ocean and have been played by most of the greatest golfing heroes of past and present. Torrey Pines is often considered a bucket-list course for most amateur and professional golfers. The course is complex and challenging but always engaging. It has seen many historical figures miss the fairways, chip over the green from its edges and miss a 5-foot putt including former presidents, Hollywood royalty and billionaire business tycoons.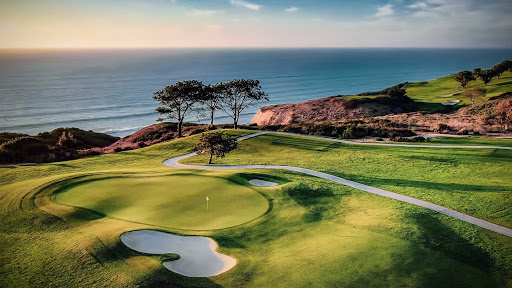 TorreyPinesGolfCourse
Culture
San Diego cultivates a diverse and thriving art scene that incubates young talent and makes the city a destination for aspiring and established artists. For performative theatre, stroll through picturesque Balboa Park to the Old Globe. This perming arts centre is modelled after the historic, prestigious Shakespeare's Globe in London's Southbank, complete with the mock-tudor architecture. The venue is divided into three distinct theatres, each specialising in different acts and varying in audience seating. The largest, the Donald and Darlene Shiley Stage, features 580 seats with the second largest at 250 seats for an intimate performance experience. The venue's most spectacular feature is its outdoor arena for summer evening performances.
Outdoor arenas are a feature that San Diegans love to enjoy in the summer and the Bayside Summer Nights is an immensely popular event series adjacent to the water at the Embarcadero. Think BBC Proms but Americanised, scaled up and with better weather. Enjoy the dulcet tones of the San Diego Symphony as well as guest performances from some of America's great feel-good musicians like Diana Ross or Tony Bennett. The series begins on Independence Day (4th July) and continues through to Labour Day (1st weekend in September).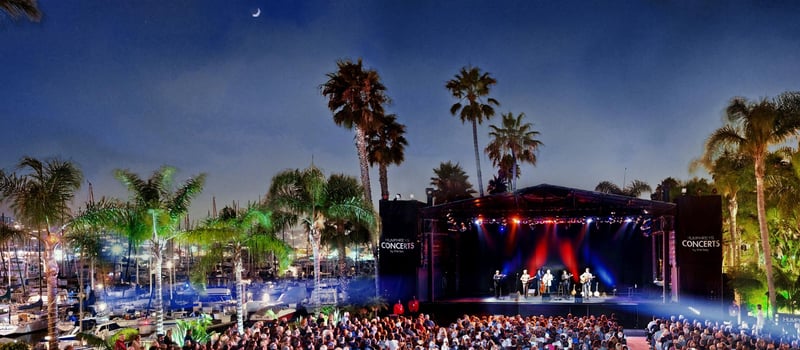 AndrewJorgensen
Wildlife
San Diego is famed for its two wildlife institutions, the San Diego Zoo and SeaWorld. The Zoo encompasses some 100 acres of Balboa Park, making it an accessible activity for families whenever the desire arises. Home to over 3700 rare and endangered animals, the zoo is a bastion of wildlife conservation for some of the world's most special creatures. During the summer months, the zoo hosts the 'Nighttime Zoo' series that allow visitors to stay late into the evening hours.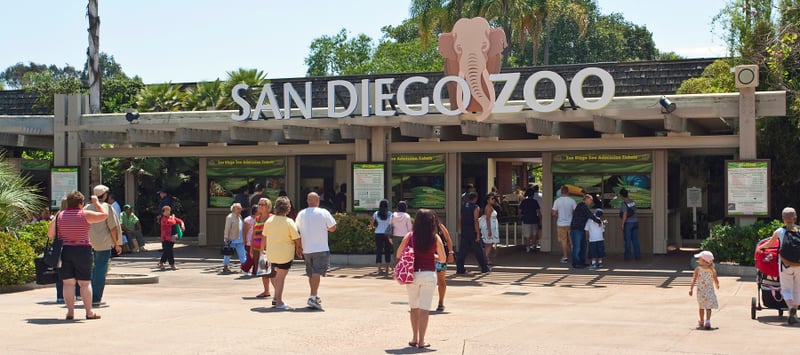 MommyNearest
SeaWorld in Mission Bay Park is home to some incredible aquatic life. Check out the aquariums that hold the deep-sea animals of the world's seven seas and five oceans. With 4 aquariums, there are plenty of ecosystems and species to visit. The most captivating part of Seaworld are the live demonstrations. Watch sea lions, dolphins and killer whales perform incredible stunts as handled by their knowledgeable trainers.
Districts
Little Italy is San Diego's answer to Chinatown. The charming neighbourhood is home to a plethora of independent boutique shopping opportunities, as well as restaurants and bars that blossom in the evenings into energetic community focal points. Head down India street for a taste of Italy at some of the city's most authentic spots. In recent years, the modern, trendy restaurants have slowly found a foothold in this vibrant centre. For one of the best meals in San Diego, check out Ironside Fish & Oyster. If you're around Little Italy on a Saturday morning, be sure to check out the quaint farmers' market for some fresh fruit, veg and meat products.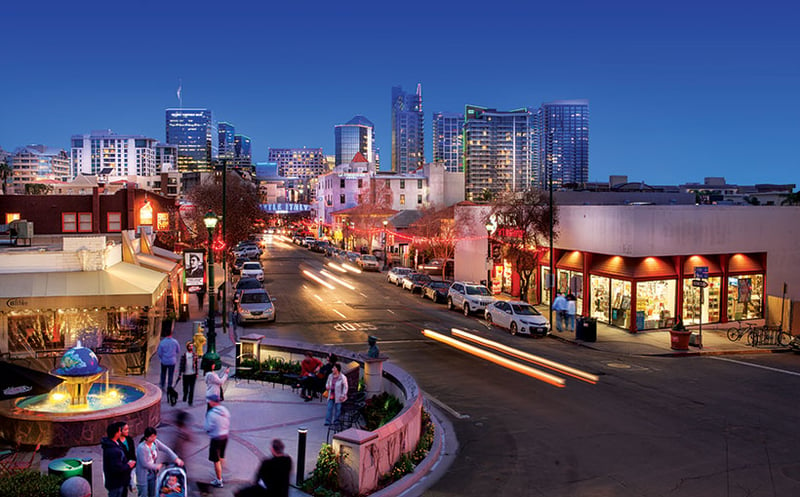 PaulBody
Although a short drive from downtown San Diego, the charming city of Coronado is well worth the visit. Even the drive itself is beautiful over the impressive Coronado Bridge (recommended for a sunset trip). Coronado Island itself is a dreamy enclave of hotels, bars, restaurants and beaches that soak up the SoCal sun and make it the perfect destination for those lazy days off. The Hotel del Coronado is the jewel in the crown for the island - beautiful island architecture with an iconic red roof and brilliant amenities including a beautiful bar with outstanding service.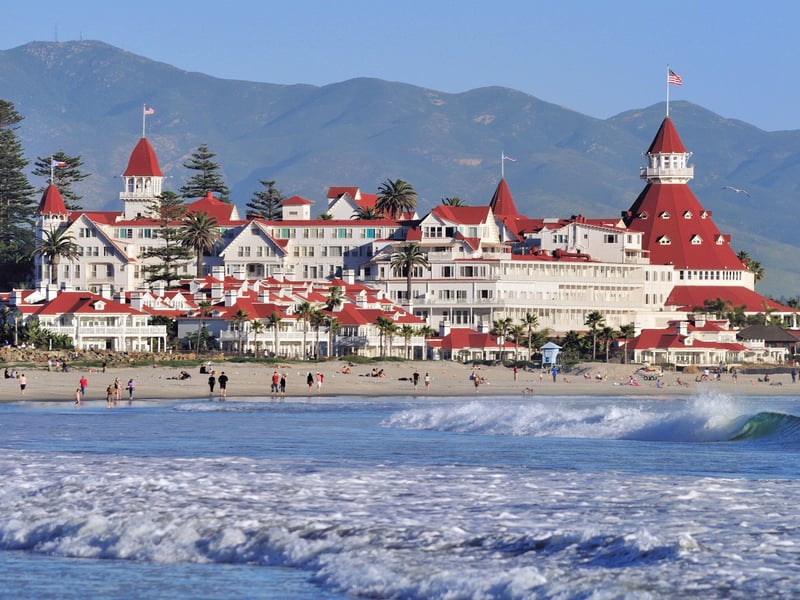 CondeNastTraveller
San Diego is a beautiful city full of new and interesting things to discover every day. With a yearly schedule of community activities, glorious SoCal lifestyle and stunning views of the Pacific, isn't it time you moved to San Diego? For more information on how to invest in the healthy San Diego real estate market, contact Propeterra today.