Orange County is a tourist hotspot thanks to its theme parks that draw millions of holiday goers every year. The area consists of Anaheim, Santa Ana, Irvine and Huntington Beach to name a few, each with their own distinct atmospheres, communities and attractions. The largely suburban lifestyle of Orange County means there are quaint shopping and eating spaces in and around the urban centres, as well as family-friendly activities along the coastline. Check out our guide to Orange County below.
Disneyland
Often dubbed 'the happiest place on Earth' Disneyland has been fulfilling burgeoning princesses and nostalgic adults for decades. With every year the theme park elevates its facilities and maintains at the cutting-edge of technology for these thrilling rides and attractions. Find yourself immersed in your favourite Disney film of your choice: Indiana Jones' Forbidden Eye, London's twinkling lights in Neverland, the famous Space Mountain ride or Finding Nemo's submarine voyage. With over 50 attractions and all the classic characters, Disneyland is an ethereal experience and escape from the humdrum of reality. One for keeping the little ones busy or to bring back the memories, Disneyland is a must visit in SoCal.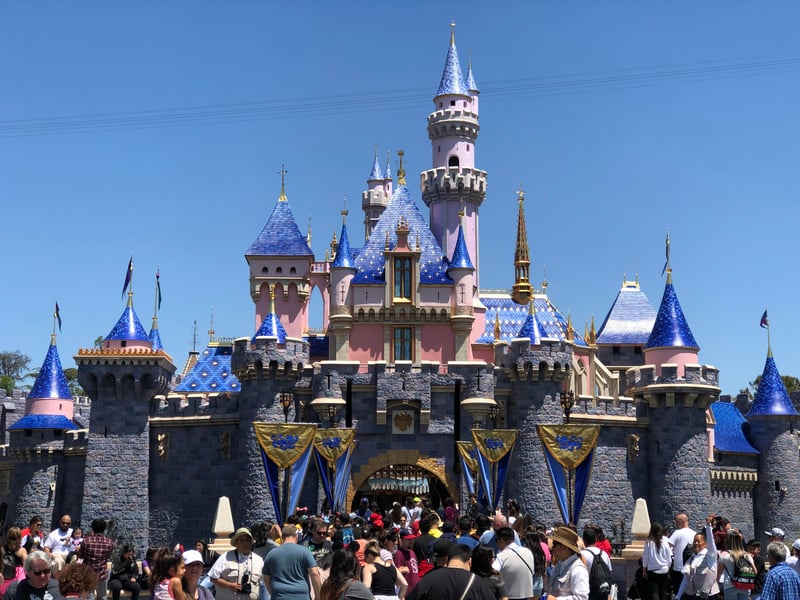 Disneyland
Heisler Park
On the doorstep of the gorgeous Laguna Beach, Heisler Park feels like a remote Pacific island in the heart of Southern California. The stunning beauty of the park with its secret beach coves, seaside gardens blossoming with bright succulent flowers and swaying palm trees in the ocean breeze, answers your burning question: why move to California? Stretching from the Aster Street to Diver's Cove, the trails, gardens, tidal pools, picnic facilities and parking make this the perfect spot for a serene day out, admiring the beauty of Orange County's coastal location and the views stretching over the Pacific. Go during a warm summer day in the Californian sunshine for a family fun day out in the sun and sea.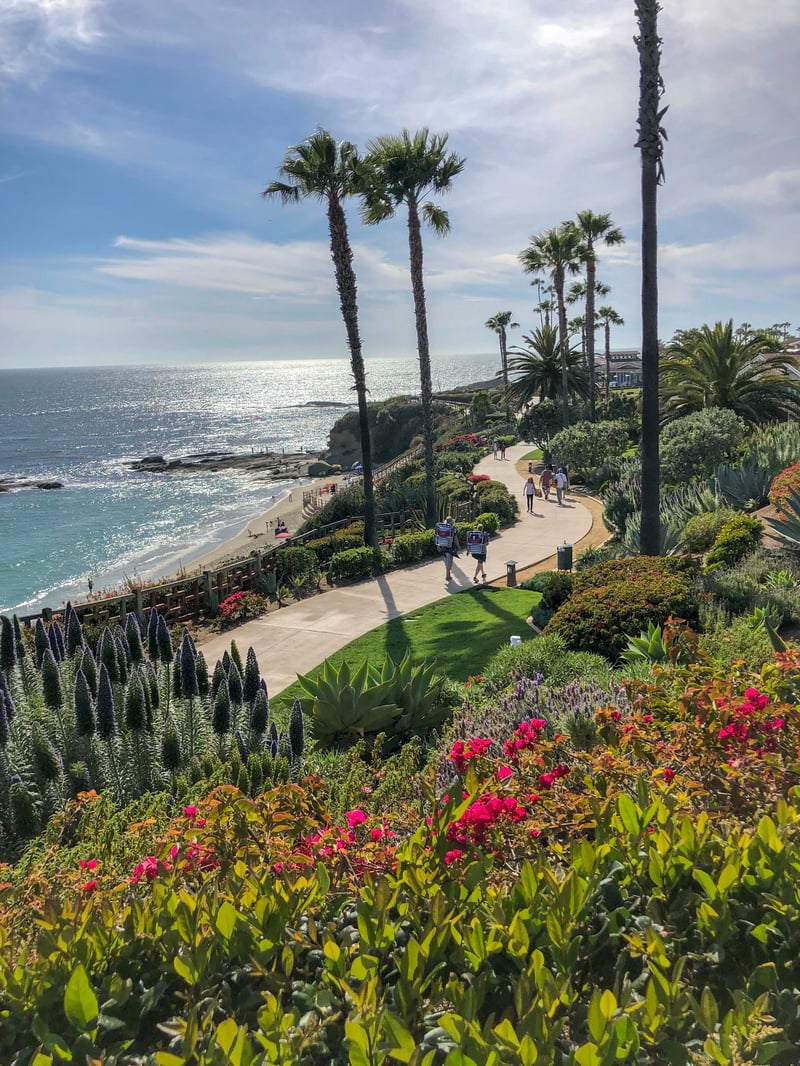 Reddit
Beautiful Beaches
Check out Crescent Bay Beach for the cream of the crop in the Laguna Beach area. Orange County is known for its stunning coastline and Crescent Bay is testament to the accolades. The water is crystal clear and stunningly blue, unlike any other water in SoCal. With palm trees lining the headlands and warm Pacific waters, Crescent Bay transports you to the Caribbean whilst still close to all the amenities of Laguna Beach's vibrant urban centre. Whilst parking is limited, the walk from the more accessible parking lots is short and well worth the time. Crescent Bay is the perfect family spot for long, hot summer days.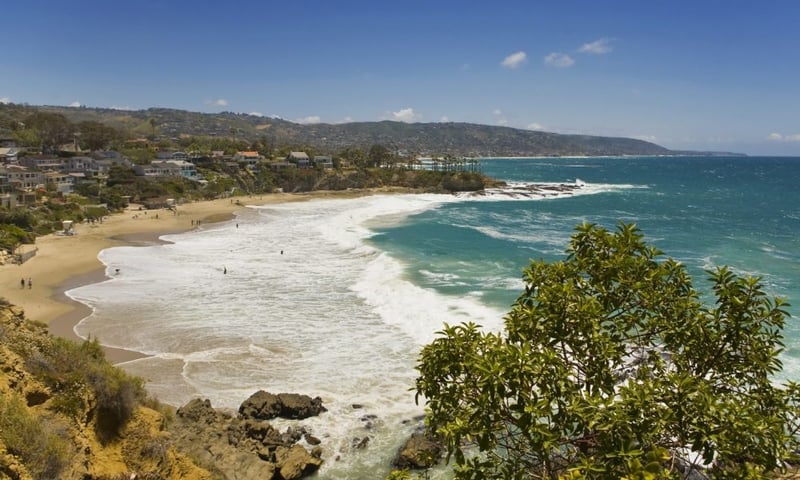 CaliforniaBeaches
Duffy of Newport Beach
Offering private hire boat tours, Duffy of Newport Beach is a fantastic day out to explore the beautiful coastline of Newport Harbour and beyond. Explore Balboa Island and Lido Island in complete bliss, with a knowledge, discrete tour guide and a yacht under the Californian sunshine. Check out the megayachts of the uber rich in the harbour and speed past the manions that dot the headlands. With an ice box on board and opportunities to stop for refreshment or shopping, Duffy's is certainly a pleasure boat in its most literal sense. Stop off at Billy's on the Beach for a world-class Mai Tai or two before being escorted back to your destination of choice. A great day out to get on the water and enjoy the Southern Californian lifestyle.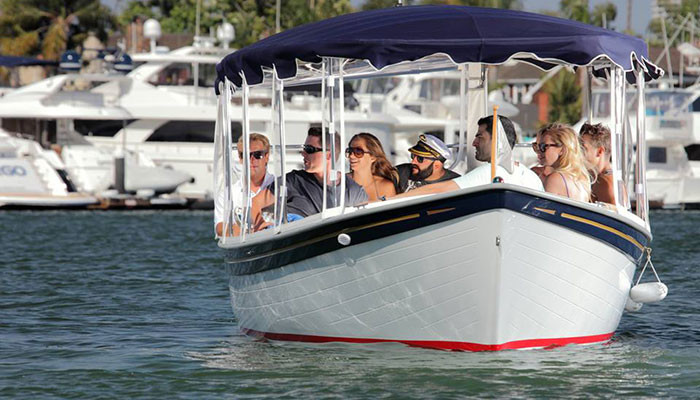 VisitNewportBeach
Shopping and Relaxing
Check out Packing House in bustling Anaheim for a gastronomic medley and one-stop-shop to quench your hunger and thirst. Set in a renovated 1919 Sunkist packing factory, the Packing House food hall is a sight to behold. Two floors of this former warehouse have been converted into a foodie's paradise. Gorge yourself on global cuisines from 26 different vendors and sample all the great options Orange County has to offer.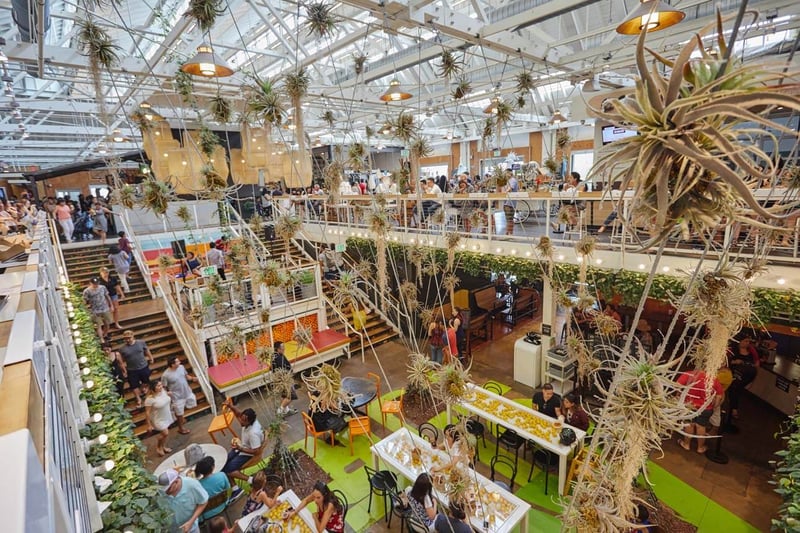 SpectraCompany
If you're in and around Santa Ana, be sure to visit the downtown area for its trendy food and drink options as well as shopping and social spaces that come together to create a vibrant, dynamic area.
Pintrest
Around Newport Beach, make time for a trip to Lido Marina Village for a chic take on Californian beachfront shopping. The area is very instagram-friendly so don't be surprised if you notice an social media influencer or two posing against the bright white architecture or the striped parasols. This uber chic destination for shopping and dining is popular amongst the wealthy Newport Beach locals.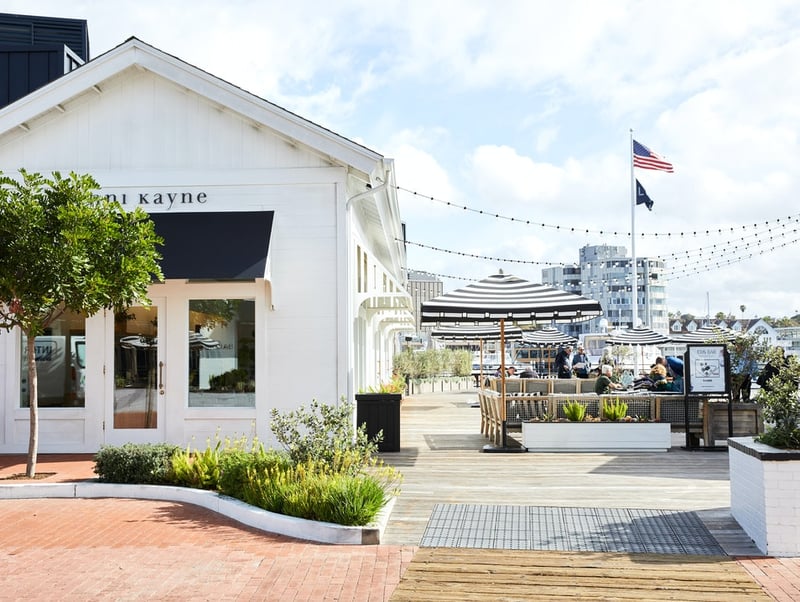 Afar
Orange County, famous for its citrus growing and exportation during the 20th century, has come a long way. Now, it is realising its potential as a family-friendly county field with opportunities, great real estate and amazing amenities. With gorgeous weather year-round and access to some of the best beaches in Southern California, what's stopping you from moving to Orange County, California? To find out more about your real estate opportunities in America, contact Propeterra today.