Raleigh is a city blossoming from its adolescence to become one of the US' most exciting cities. The 'City of Oaks', as Raleigh is affectionately nicknamed, has been an underrated gem for far too long and a recent resurgence in the city's dynamism have made it an increasingly attractive place to be. With so many things to do, see and eat throughout the year, visitors are spoiled for choice. In the summer, the community spirit is such that boutique vendors take over Fayetteville Street every weekend, creating a summer fêtê feeling. From family-friendly to athletic pursuits, check out our guide below to the best activities in Raleigh.
Dorothea Dix Park
Featuring an incomparable view of Raleigh's skyline, Dorothea Dix Park is one of Raleigh city's largest public parks, sprawling over some 300 acres. For those keen on an active, outdoors lifestyle the park is a favourite local spot for cycling and running all year round. Visit the sloping hills in winter to find families out sledging in the snow. However, Dorothea Dix Park's most famous feature is by far the acres of sunflowers. Beginning in 2018, the Raleigh Public Utilities Department began planting the yellow flowers which bloom in the summer between June and July, painting the park with colours Van Gough himself would be proud of. Visit Raleigh's favourite park for activities, community groups and Instagram friendly sunflowers.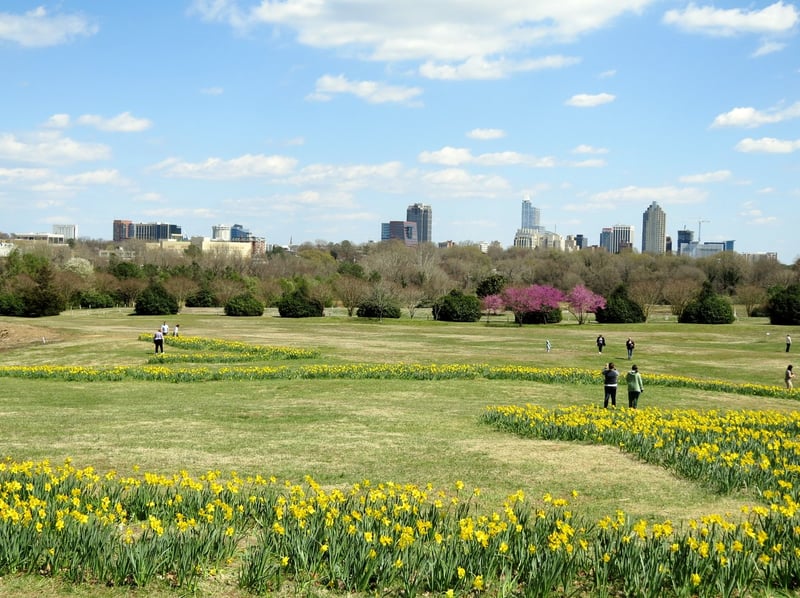 North Carolina Museum of Art
The preeminent destination for art in North Carolina, the state legislated museum was opened in 1956 and is the first of its type in the US. Housing an immeasurably special permanent collection purchased through public funds, it began life as only 139 pieces of European and American art. Subsequently, it has expanded to include an eclectic and riveting milieu of works from Renaissance Italian masterpieces, ancient Greek painted vases, ancient Egyptian archaeological artefacts, African, ancient American, indigenous Oceanic and Jewish religious ritual pieces. With such a varied, enlightening collection, the North Carolina Museum of Art is a perfect day out for cultural education. Raleigh is a city privileged to be home to such a collection that draws academic discussions from international spheres to the city itself.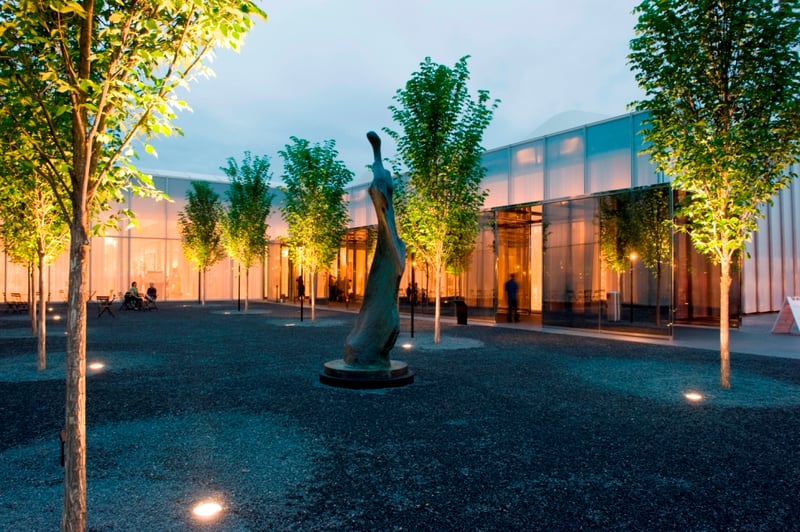 Trophy Brewing Company
Established in 2012, Trophy Brewing Company arguably produces some of the best beer in the US and certainly the best in North Carolina. The brand has become indispensable to the Raleigh craft beer scene since its inception. With rising competition for craft breweries in North Carolina, Trophy is still succeeding and demonstrating its expertise time and time again. Raleigh sports three Trophy Brewing Company spots in town where you can go to taste, drink and be merry in differing atmospheres. Try their rooftop bar downtown, a quick'n'easy pizza and beer spot on West Morgan and, in Maywood, their beer truck that also serves street food. With North Carolina's craft beer scene showing remarkable development, finding your favourite is a challenge worth accepting.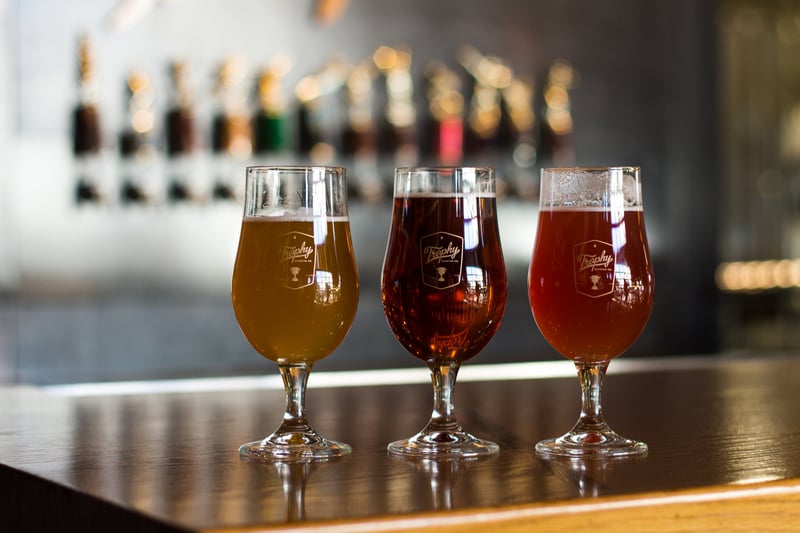 North Carolina State Fairgrounds
The Fairgrounds, as they are more colloquially known, is the site of the state fair, a supersized extravaganza of local folk attractions, events and competitions. Taking place in October each year, the state fair is a community-orientated affair that showcases local talent in food, livestock, funfair games, fashion, crafts and much more. The Fairgrounds themselves are a perennial attraction and fun for the whole family. The site also hosts the state's largest flea market and the World Beer Festival, which attracts tens of thousands of tourists each year. Take the kids for an exhilarating ride of the roller coasters before chowing down on some sugary churros for a fun-filled day at the Fairgrounds.

Videri Chocolate Factory
Located in the Warehouse District, the Videri Chocolate Factory scents the air around it with a buttery, cocoa infusion that transports you to a Willy Wonka-inspired dream state. The city's very own chocolate factory, Videri is a local favourite for its consistency, locality and maturity. Producing only the very best chocolate, owners Sam Ratto and Starr Sink have created a special experience. The shop is a great place to experience Raleigh's authenticity with the owner, Starr, often running the counter. Many local haunts have collaborations with the master chocolatiers so look out for desserts at restaurants or pop into the shop for a box of your choosing.

Whilst this is merely a taste of what Raleigh has to offer, check out our other Raleigh blogs on our Resource Centre to discover more about this beautiful city, rich in history, academia and craftsmanship. To find out more about your investment opportunities in Raleigh, North Carolina, contact Propeterra today.