New Jersey is the United States' most densely populated state. Its size and proximity to major cities like Philadelphia and New York give residents all the opportunities of these cities without the price tag. New Jersey's beautiful coastline and countryside earned it the nickname 'The Garden State', and with many residents choosing to live there for its charming quality of life, its nickname makes the utmost sense. Its size means that everything is accessible in just over an hour from wherever you live. With everything from buzzing cities with great food, entertainment options and thriving art scenes, to beautiful landscapes and relaxing coastlines, New Jersey has it all. Check out our guide below on what to do and see next time you find yourself in New Jersey, USA.
Museums and Galleries
Museums aren't for everyone. Some people still get that sinking feeling when someone suggests a visit. This feeling is understandable - museums can be dull, quiet, stuffy and unenjoyable at times, teaching you nothing and dissuading you from visiting again. Not here in New Jersey however. For the adult-friendly gallery experience that will educate, inspire and introduce you to other like-minded people, visit the Newark Museum Late Thursdays. The free events draw locals from across the state for an evening of free wine and discussions in a setting surrounded by thought-provoking art. Recent exhibition Thursdays have included a dedicated evening to legendary singer, Michael Jackson, with interactive dance lessons, vocal performers and art workshops.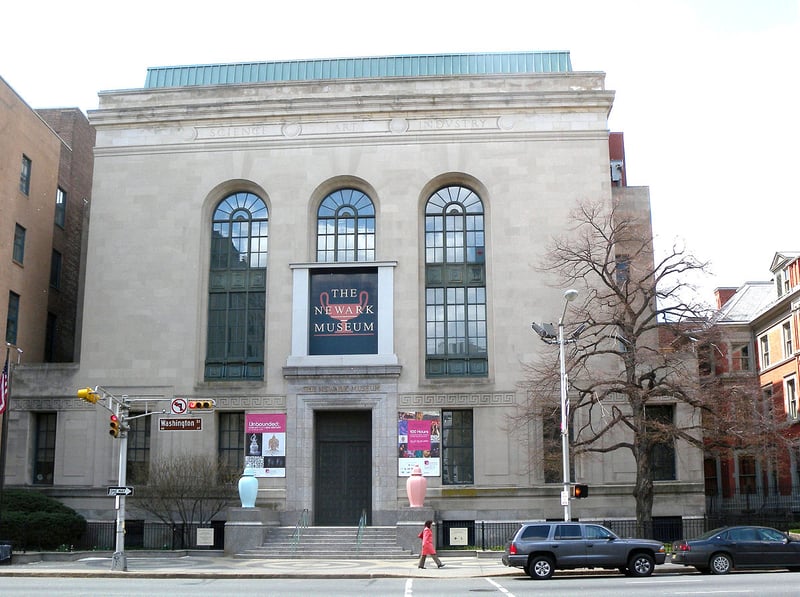 USArtNews
For a more traditional museum experience, head to the Thomas Edison Home and Laboratory in West Orange. Edison, inventor of the lightbulb, lived at this location, discovering all he could about electricity and advancing human knowledge single-handedly from this place.
Visit the Coast
Experience the fresh and relaxing nature of the New Jersey coastline at the Asbury Park Boardwalk and the Pier 13 in Hoboken. Whilst there are many incredible, secluded beaches and busy, industrial areas along the coast to explore as well, these two spots define a quintessential North-East Coast experience. The former, Asbury Park, used to be an undiscovered gem but since the opening of the Asbury Hotel, now a critically-acclaimed, socialite and tastemaker spot, the area has seen a sharp rise in popularity. Notwithstanding it is still a great place to go and experience charming seaside life. Rub shoulder switch art Brooklynites on weekends, enjoy a coffee or two overlooking the Atlantic Ocean, relive your childhood at the arcades, all before enjoying a beer at the Beach Bar.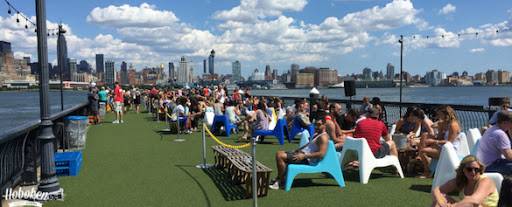 HobokenHappyHours
Pier 13 is the pace to go for a commanding view of the New York skyline. Whilst there is a tongue-in-cheek, verbal rivalry between New York and New Jersey, their proximity means residents of both can enjoy the benefits of the other with ease. Stroll Pier 13 to the dulcet beats of live DJs during the summer months, while you sample the global cuisines from numerous food trucks and sip on a cocktail. With unrivalled views of the Hudson and New York, this spot hums with a sociable atmosphere in the summer months while sociable locals sip drinks and marvel at the sunset.
Nature and Wildlife
New Jersey, despite its proximity to major urban centres, has beautiful scenery that seems like a stark contrast to its cities. Head to the Lakota Wolf Preserve, Pinelands Adventures and Edwin B. Forsythe National Wildlife Refuge to experience the very best of the state's landscapes and wildlife.
The Edwin B. Forsythe Wildlife Refuge is, other than a mouthful, is an 8-mile off-road wildlife drive that winds through a salt-marsh headland jutting into the Atlantic. This spot is particularly popular during the spring and fall migrations of shorebirds crying emphatically in unison. The ecosystem of the North Atlantic Flyway features birds like the magnificent osprey, which can be seen hunting for its prey from the safety of your car. Head up to the observation towers for an even better view of the wildlife action and a view stretching for miles over the expansive Atlantic Ocean.

FWS
At Pinelands Adventures in Shamong, the landscape is dotted with abandoned towns, meandering rivers and cranberry bogs to explore. The area has had an illustrious history since America's occupation by the first explorers. The forest has miles of routes through tall pine trees for visitors to enjoy throughout the year. Explore the forest and discover its wealth of secrets scattered throughout the area.
Finally, for a unique wildlife experience, head to the Lakota Wolf Preserve in North Jersey. This experience will have you up close and personal with wolves, elusive majestic creatures that are now endangered throughout the world due to hunting and habitat destruction. See Timber, Arctic and British Columbian wolves roam free in this protected area in the stunning Kittatinny Mountains. Park operators, Jim Stein and Becky Mace, have dedicated their lives to rescuing and purchasing wolves from international zoos, allowing them to have their freedom back on this impressive parkland area. Follow along for a tour unlike any other as you learn about the diets, social habits and history of these wolves.

LakotaWolfPreserve
The American Experience
America is far more than how it is often stereotyped - cowboys, bourbon, rodeos, food and prosperity. However, although the Jersey Bourbon Trail and Cowtown Rodeo may sound kitsch, they are anything but. These New Jersey activities are brilliant fun and show a different side of the state that is often untold. The Cowtown Rodeo in New Jersey is the unlikely bastion of America's Old West culture. If you think of cowboy culture, New Jersey probably isn't at the forefront of your mind, however it has been home to the longest continuously running weekly rodeo in the US. From May to September, the cowboys perform weekly to the appreciating crowds of locals and travellers alike. Enjoy the atmosphere as men and women ride horses around the pen, lassoing, wrangling and showing off their cowboy skills with great panache.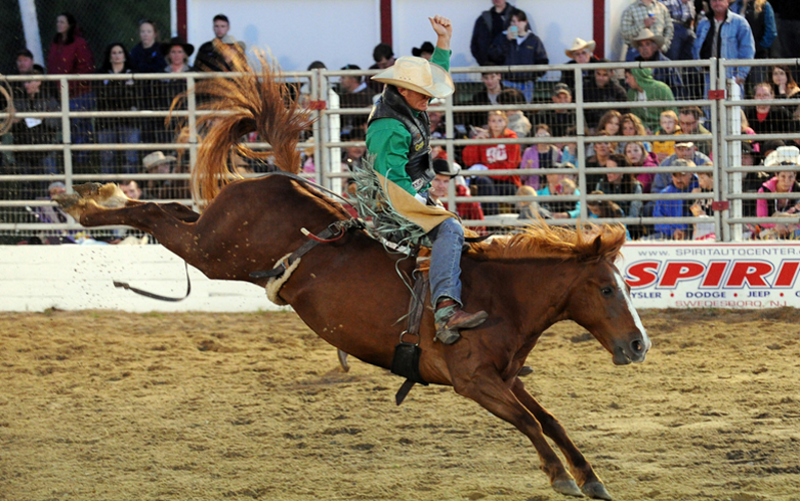 FunNewJersey
The Bourbon Trail is another incongruous activity that is not often associated with New Jersey. However, over the years more and more distilleries of varying sizes have opened up, creating a craft bourbon scene that is garnering a lot of attention inside and outside of New Jersey. For instance, Silk City Distillers transforms the state's grain production into modern, atypical bourbons. Other great options include Claremont Distilling Company and Jersey Spirits for your taste of East Coast liquor.
Sports
Sports are an integral part of American culture, however soccer is relatively new to its sporting landscape. Often derided by fans of American football, soccer has slowly garnered popularity in recent years with more and more franchises opening up in every city. In New Jersey, they have the New York Red Bulls. Yes we know it says New York, but with the stadium situated in Harrison, New Jersey locals have claimed the club as their own. Ex-Barcelona and World cup winner, Thierry Henry, used to play here and the fan base have become passionate, noisy supporters that create a fantastic atmosphere every game throughout the season.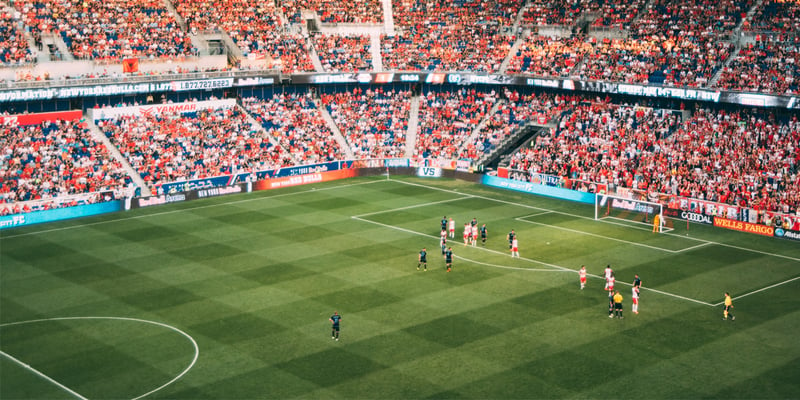 NewYorkRedBulls
New Jersey is a state packed with activities for families and individuals alike. The passionate, diverse communities that reside there have created a state that embodies all of these different cultures in a truly American spirit. With close proximity to New York and Philadelphia, New Jersey residents have the pick of the bunch and access to the world through international airports like Newark. To find your dream home in New Jersey or to invest in its popular real estate market, contact Propeterra today.