Myrtle Beach has long been a tourist hotspot for Americans looking to get out of their towns and cities during the summer months in search of fresh air, white sand and beautiful weather. The tourism industry is the main driving force behind Myrtle Beach's local economy so it stands to reason that there must be plenty for these tourists to keep them occupied when in town. With more restaurants per capita than San Francisco and the Atlantic ocean on its doorstep, this South Carolina hotspot is the perfect place to frequent when the days are long. So what does Myrtle Beach offer these vacationing visitors? Here's a guide to some of the best things to do and see next time you find yourself in Myrtle Beach, South Carolina.
Myrtle Beach Skywheel
The iconic Myrtle Beach Sky-wheel dominates the skyline and is visible from the city's busiest strip, Ocean Boulevard, which runs parallel with the Atlantic coastline. The wheel epitomises the city's fun and playful character, with the view at the apex stretching far and wide over the ocean, awarding it the accolade of tallest view of the Atlantic in all of North America. The vibrant LED shows earmark it at night as its colourful light show dance captivates locals and tourists alike. As fun as it is, this is no carnival ride, with visitors enjoying a safe, enclosed gondola that's heated and cooled year-round for the best experience possible.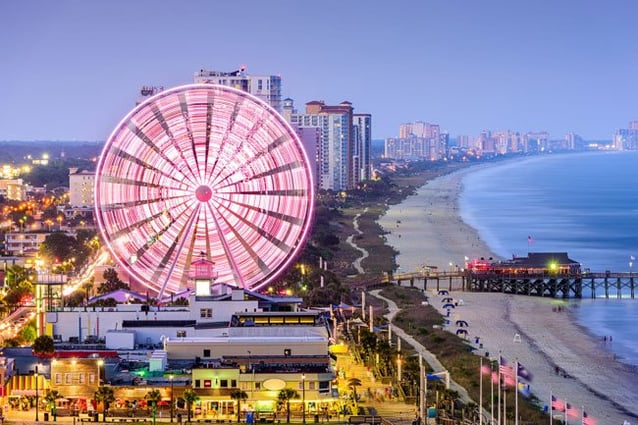 SCPictureProject
Myrtle Beach State Park
Myrtle Beach State Park opened in 1936, making it one of the very first state reservations to allow public access and making it also a historic site to the state of South Carolina today. The beautiful landscape is well-curated and maintained for everyone to enjoy. A popular destination for camping holidays thanks to its abundance of spaces permitted for RVs and tents, it is a great spot to really engage with the great outdoors. For amateur anglers, the state park is an essential place to visit when in South Carolina. With bait and tackle shops on site, visitors are encouraged to try their hand at catching one of the many species that inhabit the waters around the park such as king mackerel, trout, flounder and many more.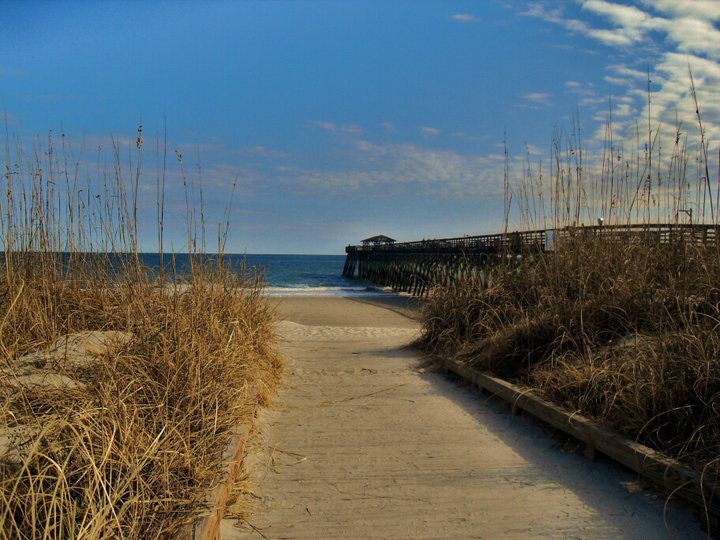 Wikipedia
Dunes Golf & Beach Club
Myrtle Beach is a place of pilgrimage for the keen amateur and even professional golfers. The Myrtle Beach area is blessed with over 100 beautiful courses, none more so than Dunes Golf & Beach Resort. Recently redesigned by famous course architect Robert Trent Jones, the course has been given a rejuvenating facelift savoured by the club's members. The course has played host to the PGA Tour Championship and many other prestigious events in the golfing calendar. The course is particularly famous for the idiosyncratic names it gives each of the 18 holes and their attributing captions that advise players what lies in store.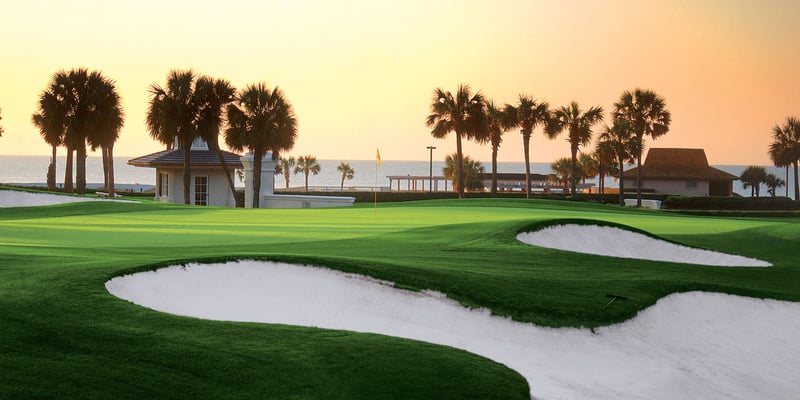 MyrtleBeach
Hawaiian Rumble
In addition to being one of the great golfing destinations of the world, Myrtle Beach is also the home to the best minigolf money can buy. Within a 15 mile radius, there are more than 50 minigolf courses, each of which more fantastically designed and demanding than the next. Myrtle Beach is proud to play host to the minigolf's very own tournament, organised by the US-wide ProMinigolf Association, which brings together enthusiasts from all over the US. For a great day out with the little ones or for a competitive outing for two, look no further than Hawaiian Rumble. The whacky course, grand scale of the designs and complex holes are fun and challenging for all ages.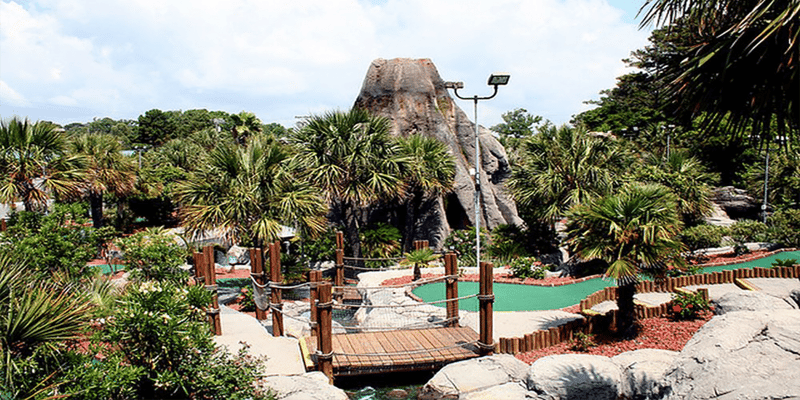 MyrtleBeach
T.I.G.E.R.S. Myrtle Beach Safari
Head to Barefoot Landing in North Myrtle Beach for this fantastic opportunity to see some of the world's most beautiful and deadly animals roaming free on this 50-acre estate. The preservation is home to over 130+ endangered species hence the safari's acronymic title, 'The Institute for Greatly Endangered and Rare Species'. Visitors have a chance to interact with orangutans, infant elephants, tiger cubs, chimpanzees and many more, under the tutelage of the reserve's expert handlers. Teach your little ones and learn something yourself about the importance of conservation, the protection of animals and a respect for habitats with the park's engaging educational programmes.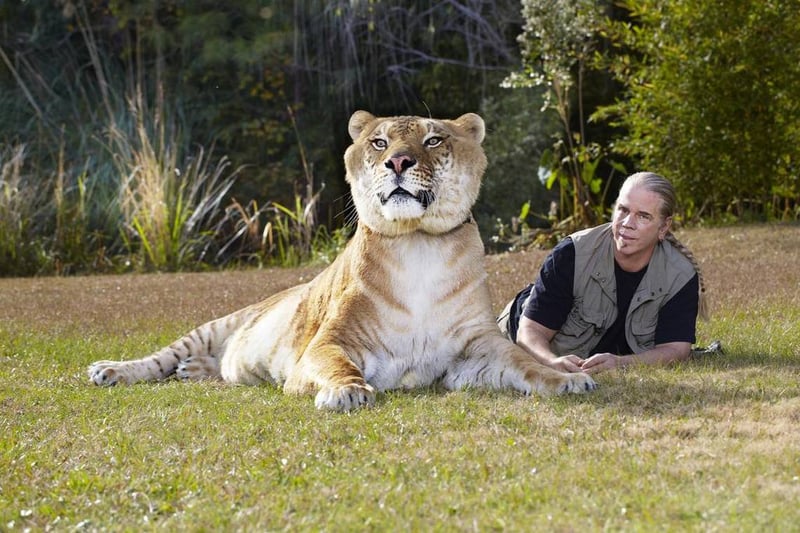 MyrtleBeachSunNews
Hollywood Wax Museum
The Myrtle Beach version of London's Madame Tussauds exhibition, the Hollywood Wax Museum is a large two storey building housing life-like wax replicas of your favourite celebrities. Get up close and personal with A-listers like Justin Bieber, global royalty and your favourite blockbuster actors from Robert DeNiro to Cameron Diaz. Pull a fun pose and get the lighting just right so you can trick friends and family with some amazing pictures. They'll never believe it….or will they?
NASCAR Racing Experience
Are you a fan of the great American sport of NASCAR, a driving enthusiast or adventurous and ready for a thrill? Then you will absolutely love the NASCAR experience in Myrtle Beach. Either be driven by a professional at breakneck speeds or give it a go yourself in a real NASCAR stock-car as you fly around the Myrtle Beach Speedway track. Playing host to the Myrtle Beach 400 race, the local speedway is a great chance to experience the local passion for the sport and feel like a South Carolina local. For the most authentic track experience, book in to be driven by one of the ex-professionals and feel the pure adrenaline of NASCAR rush through you as the world whizzes past the passenger window.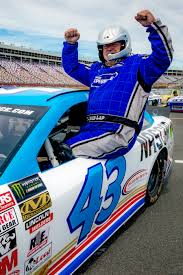 NASCARracingexperience
Splashes Ocean Waterpark
Myrtle Beach is a paradise in the summer, with searing hot weather, an Atlantic breeze and lots to do, it is clear just as to why so many Americans call it their second home. With the weather so hot, cooling off in the Atlantic ocean or Splashes Ocean Waterpark. The waterpark is fun for the whole family with over 50,000 square feet of twisting waterslides, various jets, whirlpools and a relaxing lazy river to keep everyone entertained for hours. For those who prefer to soak up the run while children run about with wild enthusiasm, there is a decadent, dedicated butler service for each sun-lounger so you can sit back, relax and enjoy sipping on the cocktail of your choosing.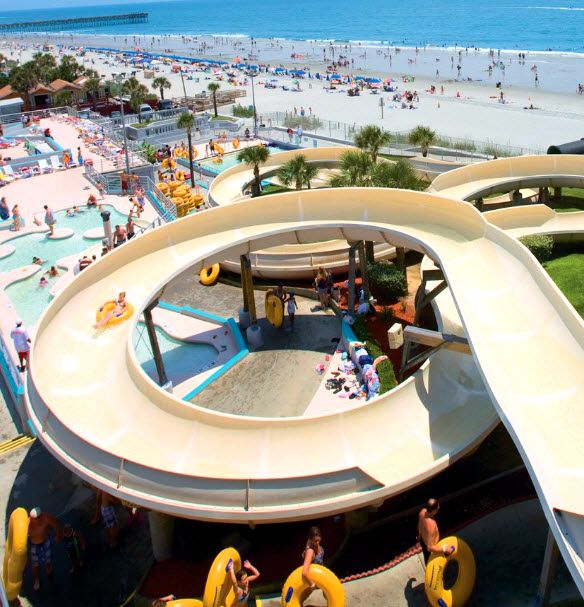 Pintrest
Myrtle Beach has loads to see and do for the whole family or for you to spend some quality time along. Whether you want to enjoy a competitive round of crazy golf with the family or a quiet 18-holes with friends at one of the area's stunning courses, Myrtle Beach has you covered. To find out more about the prime real estate opportunities available to you in the Myrtle Beach area, contact Propeterra today to see how can realise your American dream.