Fort Worth is Texas's 5th largest city, known as much for its rodeos and cowboy culture as its art, culture and amenable lifestyle offering. This Old Western city has often been overlooked by newcomers to the Lone Star State in favour of music-obsessed Austin or the grandeur of Dallas; but no more. Fort Worth is staking its claim as Texas' hottest new market. Its welcoming communities, sense of civic pride, beautiful spaces, exquisite dining opportunities and its wealth of activities year round have made it a highly desirable destination for Texan homebuyers. With close proximity to Dallas-Fort Worth airport, the city is a stone's throw away from an easy flight anywhere in the USA and easily accessible internationally. Check out our guide to the best things to see and do in Fort Worth, Texas, and make the Cowboy City your next home with Propeterra.
Nature and The Great Outdoors
Fort Worth is blessed with its favourable location within the sublime landscape of Texas. With beautiful, wide open plains and lots of interesting geography to explore, coupled with unrivalled, bright Texan sunshine, Fort Worth is a great city for those who love to live life outdoors. The countryside landscape around the city is cleverly intertwined within the urban centre through the gardens, public parks, zoos and conservation centres.
The Fort Worth Botanical Gardens are the oldest of its kind in the state of Texas. Its 23 distinct gardens showcase a 25,000 strong variety of beautiful, rare and interesting flora. Located within the Cultural District, this central spot is a great place to learn and relax, away from the hustle and bustle of the city. Sprawling over 109 acres, the space features delicately curated rose gardens through which wind quaint footpaths that have you feeling lost in another world of fragranced flowers and vivid colours. Japanese gardens, conservatories and city vistas are just a handful of the great features of this charming urban escape.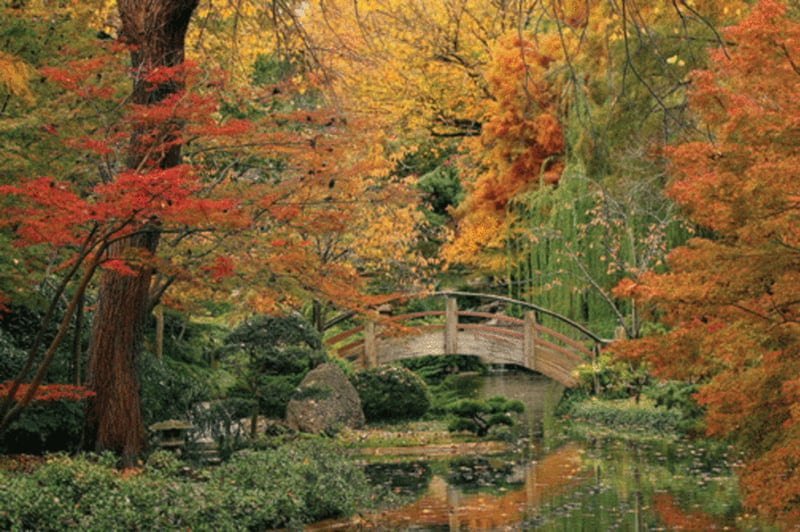 VisitFortWorth
From the paved paths of the botanic gardens to the wild, rugged terrain of the Fort Worth Nature Centre, the city is anything but short of a captivating walk to get residents interacting with nature. At the Nature Centre and Refuge, the vast 3600-acre area sports 20 miles of walking trails only a short drive from downtown. The site features alligators, bison, prairie dogs and much more exciting flora and fauna to see out and about.
Fort Worth has a reputation for its animals, with the city's zoo the oldest, continuously run zoo in the state of Texas. Since 1909, the zoo has grown significantly. Having started off life as housing a handful of species, it is now home to 7000 species, some of the most exotic creatures in the world. Other attractions at the zoo include a petting zoo, rock climbing walls and a hurricane simulator. A great day out for children in the heart of the city, Fort Worth zoo is an interactive experience with great educational elements.

VisitFortWorth
Situated downtown, next to the Fort Worth Convention Centre is a slice of tranquility. The Fort Worth Water Gardens is a serene hideaway from the city's business district. The flowing, bubbling sculptures were designed by Philip Johnson, showcasing skilful architectural practices that elevate water beyond its ubiquity, to a state of entrancing beauty through interesting forms. Check out the Active Pool, which features cascading waterfalls that flow into a deep pool, creating babbling sounds and twinkling flashes as bright Texan sunlight reflects off of the constant stream.
Art and Culture
Fort Worth has a thriving arts scene upheld by its numerous, well-established art institutions like the Amon Carter Museum of American Art. This museum is one of the continent's preeminent art galleries for American art. Founded in 1961, the gallery houses almost 200,000 objects, paintings, books and photography that document the history of the American nation. This museum offers a comprehensive introduction to American history through her visual artefacts.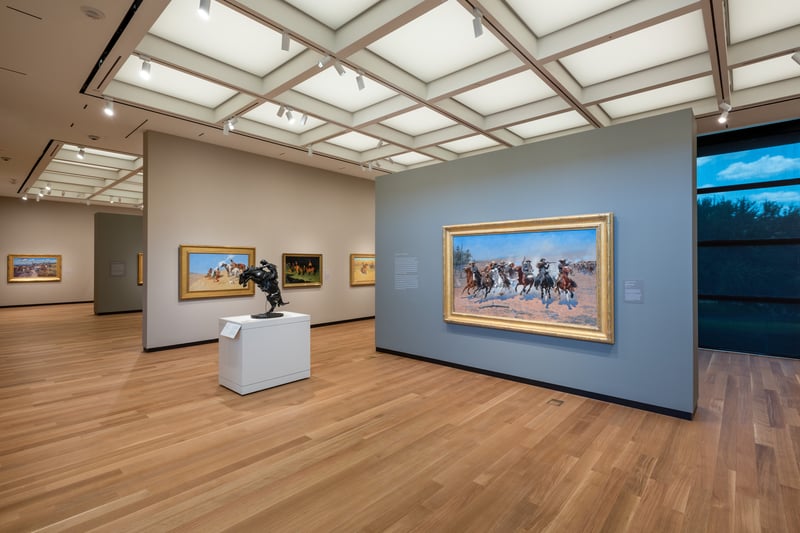 DMagazine
For a more modern approach to art, try the Modern Art Museum of Fort Worth. The collection holds a fantastic range of modern artistic movements, comprising many artists from across the world. Check out Abstract Expressionism, Surrealism, Pop Art and so much more. With names like Jackson Pollock, Mark Rothko, Pablo Picasso, Francis Bacon, Andy Warhol and many more, children and adults alike will find this fantastic collection inspiring and educational throughout. Before you go, enjoy the museum's amenities including a café, picturesque grounds and curated gardens.
The last essential museum on our tour of Fort Worth's cultural heritage institutions includes the Kimbell Museum of Art. This world-renowned museum is home to some of the world's master artists. The building itself is a product of talented architect, Louis Kahn, and sports an architecturally fascinating design. The collection itself is often considered one of America's best by art critics, featuring works by 20th century masters including Matisse, Picasso, Goya and more.
Another essential place to visit in the Cultural District is the Fort Worth Museum of Science and History. This modern, interactive experience features permanent historical and scientific exhibits alongside an IMAX cinema with a 120-feet-wide screen and a planetarium. Perfect for one of Texas' rare rainy days, the Museum of Science and History offers thoroughly enjoyable screenings at the immersive IMAX and captivating, educational escapes into the great unknown of the universe under the cover of the planetarium. This spot is fun for the whole family with adults and children alike learning something new with every visit.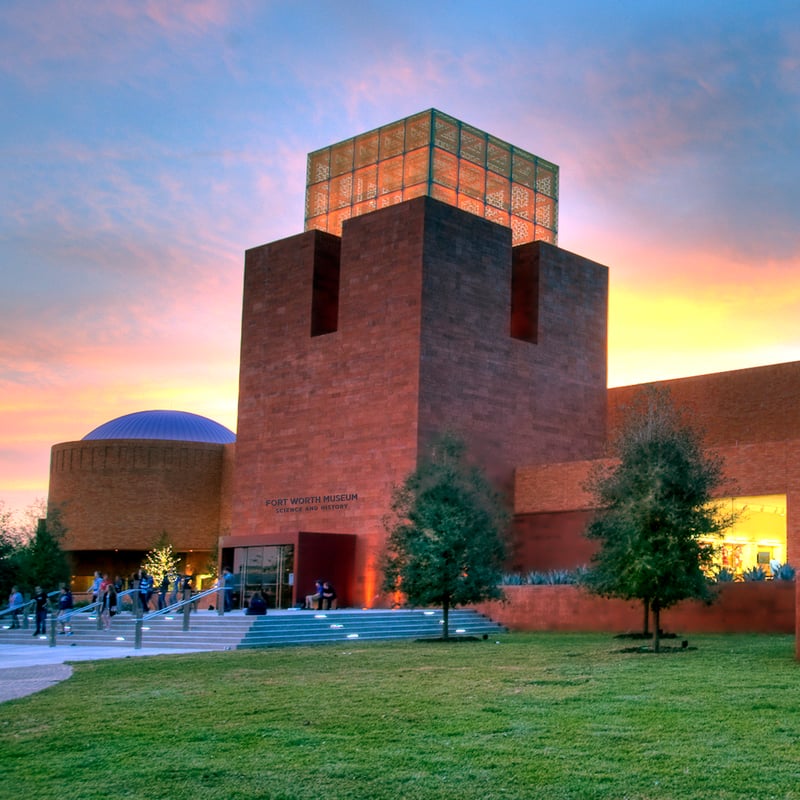 TexasLakesTrail
The City's Districts
Having covered much of the Cultural District through the museums, galleries and gardens, where else does Fort Worth have to offer? The city's downtown is also thriving with a great selection of bars and restaurants, as well as a schedule of year-round community events. Head down to Sundance Square, a 35-block entertainment area featuring dining opportunities and boutique shopping. The open-plan, pedestrianised zone makes for a convivial atmosphere that attracts many residents, tourists and out-of-towners to enjoy an evening drink in this sociable, buzzing setting.
r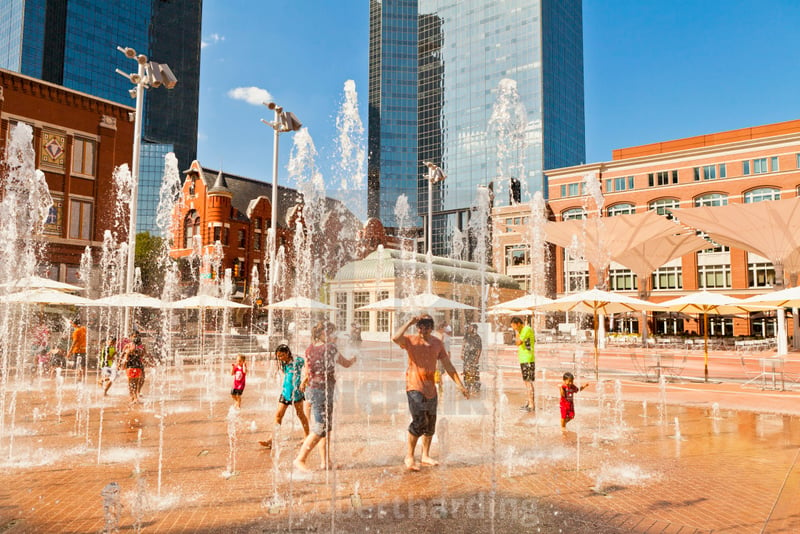 RobertHardingPhotography
Another bustling centre for entertainment lies in the Fort Worth Stockyards. Home to the cowboy culture that made Fort Worth so popular throughout history, the historic cattle district is still home to rodeo shows, bars, restaurants and shopping opportunities. Get to know why Fort Worth has been dubbed "Cowtown" and join in with the local fun and games. The revitalised cattle district is chic and modern with an old-school twist that gives it so much character and reason to explore.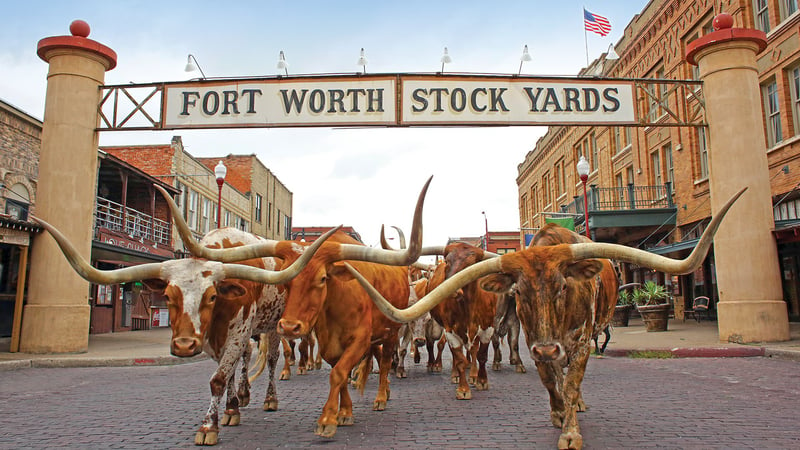 FWTX
Fort Worth is a fun city, full of activities, culture and entertainment for you to explore. Its streets are lined with storefronts, each with something new to discover within, and with great weather throughout the year, Fort Worth is the perfect place to spend time outside. Shade under the towering trees of the Nature Park, find yourself 'yee-haw-ing' at the rodeo or settling down for a sophisticated dinner at one of the city's upscale restaurants. There's plenty to do and see in and around the city, and with great real estate opportunities, why not make Fort Worth, Texas your next real estate investment? To discover how Propeterra can help you to maximise your real estate investments or simply to find your dream property, contact Propeterra today. Propeterra, your global real estate advisory.