Denver, Colorado, a city in the midst of a renaissance through culture, gastronomy and communities. Denver is filled with brilliant experiences to be had and wonderful things to see from charming bookshops to historical architecture, museums to outdoor spaces, the city is always humming with activity and events. From its Old West Era roots to today, the city has changed dramatically but what remains is the enthusiasm of her residents that bring it and its activities to life. Explore the city's historical centres, experience its deep sense of culture and hear its self expression through music. Denver is also the global capital of craft beer brewing, so whatever you find yourself doing or seeing, there is always an opportunity to enjoy a cold artisanal beer alongside. For what to do and see in Denver, Colorado, check out our guide below.
The City's History
To experience a sense of Denver's history, head down to Larimer Square. This area is one of the oldest surviving areas of continual use within the city, playing home to the city's communities and economy since the city's inception. Around the square you will find boutique shopping opportunities, the city's iconic twinkling lights and quirky experiences like the pie-shop that conceals a speakeasy bar for added allure and mystique. Larimer Square, despite being the central hub of the city, remains relatively unsoiled by tourists. For your quintessential Instagram shot of Denver, catch the twinkling lights in Larimer Square.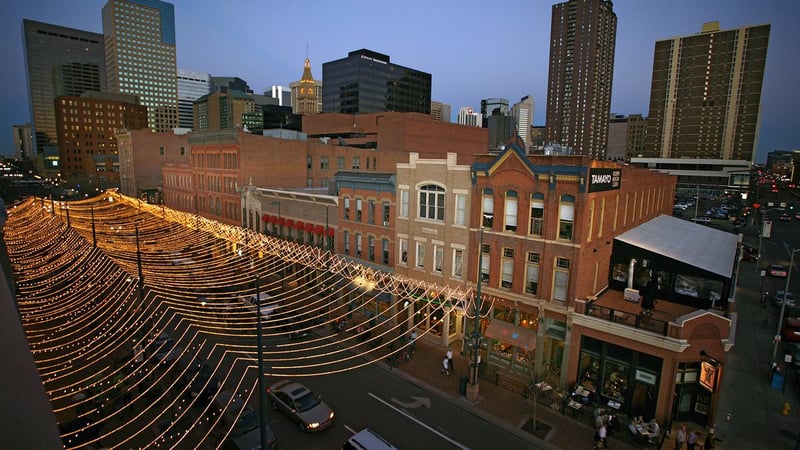 BizJournals
Another area well worth exploring is that of Union Street Station. The block is bursting with charming shops and upmarket dining opportunities that champion Denver's progressive gastronomic scene. Housed in the historic Beaux Arts building of the 1880s, the station's Grand Hall has been resuscitated in recent years, thanks to a $53 million investment that has bore fruits, attracting tourists and locals alike to this destination spot for entertainment and nightlife.
Museums & Visual Art
Denver is blessed to be home to spectacular collections of art across a number of prominent museums. The Kirkland Museum of Fine and Decorative Art showcases the very best of major design movements from the 1870s to the present day. Check out Andy Warhol's or Frank Lloyd Wright's works at this salon-style museum.
For those serious art connoisseurs, the Denver Art Museum is a must-visit institution. Anchoring the Golden Triangle Creative District, the Denver Art Museum (DAM) has an impressive permanent collection from Native American art to Claude Monet's 'Waterloo Bridge'. With activities and information that will interest everyone from art buffs to the everyman and children, the DAM is a treasure trove of visual art delights.

CrowdRiff
The Clyfford Still Museum, located next to the hugely popular Denver Art Museum, is a less-busy alternative with an interesting focus. The collection focuses on the work and life of popular American abstract artists Clyfford Still. The museum does an excellent job in presenting abstraction and offering interesting discussion points about his pieces of work.
For an interesting day-trip out of town, check out 40 Arts. Hop on the W Light Rail out of Denver where you will meet a suburban art district full of shipping container stores, murals, modern fast-food joints and interactive sculptures. 40 Arts is an extension of Denver's creative drive and desire for unbounded expression that has formed a creative enclave within touching distance of the city centre.
Parks and Outdoor Spaces
There are lots of green public spaces in Denver: The Botanic Gardens, City Park and Washington Park to name a few. Washington Park, or 'Wash Park' as it is affectionately known to locals, is a popular destination to meet up with friends, stroll the beautifully manicured rose gardens or jump on a paddle-boat ride around one of the park's lakes.
For the largest public park situated in the midst of Denver's thriving downtown districts, head to City Park. The 330 acre public use area is home to the Denver Zoo and Denver Museum of Nature and Science as well. Enjoy the manicured gardens that blossom with vibrant hues and perfume the air every spring. The Denver Museum of Nature and Science offers a pretty good viewing space for sunsets that reflect in the glistening lake.
Lastly, Denver's Botanic Gardens are a tranquil escape from the hustle and bustle of the metropolis' downtown area. Stroll meanderingly through manicured gardens of all different varieties, from hardy-desert ecologies to traditional Japanese Buddhist zen gardens. If you have children, check out the Mordecai Children's Garden for hands-on activities that will keep them entertained and educated about the environment and how to care for it.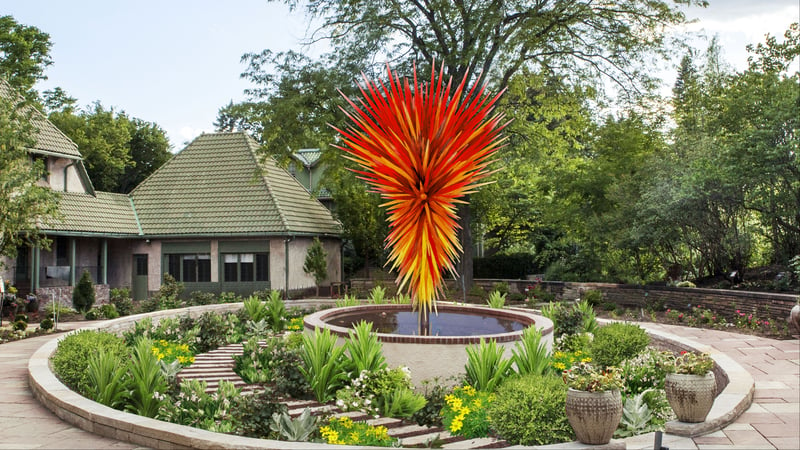 CPR
Music and Culture
Denver's art scene is equally as invested in the medium of music as visual art. The city offers an enthralling nightlife filled with organic experiences and treasured memories. For the best music venues in town, check out the Mission Ballroom, Denver Centre for Performing Arts and the Red Rock Amphitheatre. Mission Ballroom is the place to go for a selection of hip music acts, Instagram-worthy lights and fairly-priced drinks. This is the place to go for music fans with the venue having hosted bands like Wu Tang Clan and Tame Impala, as well as a rotating lineup of smaller indie, pop and hip hop bands.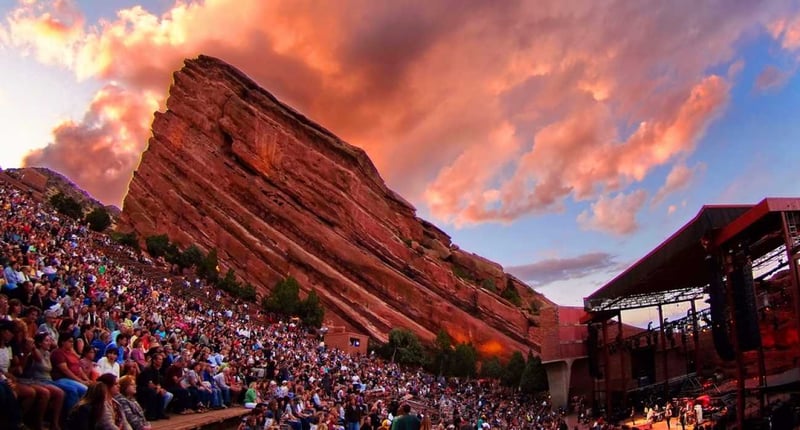 VisitTheUSA
For a larger scale experience with a dramatic backdrop and stunning surrounding landscape, look no further than Red Rocks Amphitheatre. This iconic venue is considered one of the most visually appealing concert venues in the entire United States, and it is clear to see why. Bright red sandstone rock formations dominate the exterior of this naturally occurring amphitheatre phenomenon. Visit Red Rocks to see everything from country stars to rock bands and the Colorado Symphony. With the venue schedule starting in spring and running through until fall, there is plenty of time to enjoy long summer nights listening to some of your favourite bands in its beautiful, dramatic setting.
Finally, the Denver Centre for Performing Arts is a treasured institution within Denver, Colorado and the wider US. It is the country's not-for-profit theatre organisation, operating eight theatres, each of which has its own unique qualities and suitability for distinct performances. One of the city's posh venues, visitors eschew their casual attire in favour of a dress shirt or some heels. During the holiday season, the venue is home to performances like A Christmas Carol by Charles Dickens, making it perfect for a family-friendly evening out in town.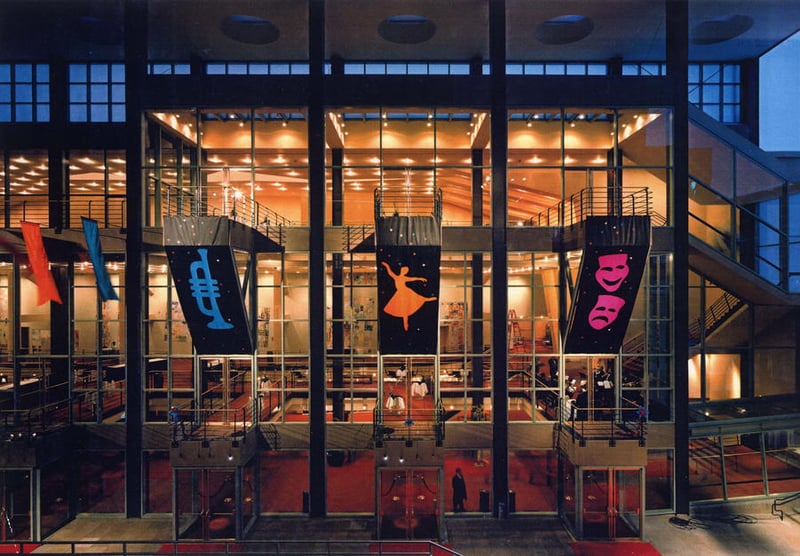 WRLDesign
Denver has so much on offer throughout the city and beyond into the wider landscape of the Rocky Mountains. For your chance to invest in Denver's buoyant real estate market or to simply find your dream home, contact Propeterra today and let us help you fulfil your American dream.