Texas, the Lone Star State, is iconic for many reasons: barbecue, Tex-Mex, cowboys, music and much more. The city of Dallas embodies the Texan way of life better than any others. The famous saying 'everything's bigger in Texas' couldn't be more true of Dallas. Its sprawling urban plan, larger than life characters and huge barbecue portions make it a city of great delights. It also happens to be a destination for commerce, education, the arts and sporting greatness, providing locals and visitors with plenty to see and do on a daily basis. Check out our guide to the best things to see and do next time you undoubtedly find yourself in Texas' best city, Dallas.
Explore the City's Districts
The sprawling nature of Dallas' neighbourhoods means that at the heart of each district is a distinct character and atmosphere making each one special. The Arts District epitomises this distinct character above all else. Dallas' Arts District is the largest contiguous district of the type in the United States. The 19 blocks of densely packed urban landscape is teeming with artistic merits, including theatres, museums and restaurants. Visit the Dallas Museum of Art, one of the largest museums in the US with a range of international art across a multitude of eras; the Nasher Sculpture Centre, for one of the country's finest collections of modern and contemporary sculpture; or the Performing Arts Centre for captivating performances across a range of media.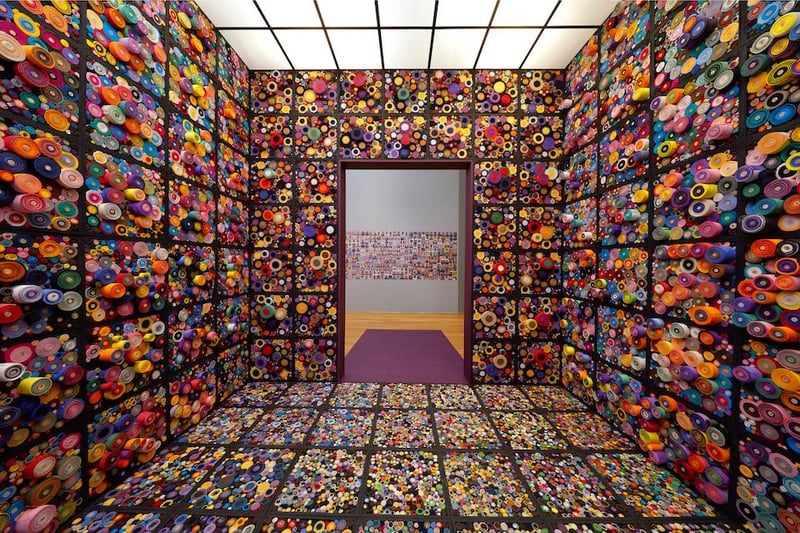 Forbes
For nighttime exploration, try Lower Greenville. This former drab and dreary area of the city has seen massive revitalisation efforts in recent years. It has become the hottest spot for chi-chi bars, restaurants and nightlife entertainment. For a great view of Dallas and a cooling spot to relax on a warm summer evening, head to HG Sply Co and enjoy a cocktail on their rooftop overlooking Dallas' skyline.
If you like to indulge in retail therapy, Dallas has you covered. The locals love shopping, so much so it has become more of a hobby than a seldom required action. Sporting the first outdoor shopping centre in America, Highland Park Village features a great selection of your favourite upmarket stores housed in charming Spanish-influenced architecture. Sip an iced coffee as you stroll through Chanel, Dior, Alexander McQueen, Ralph Lauren, Cartier and many more.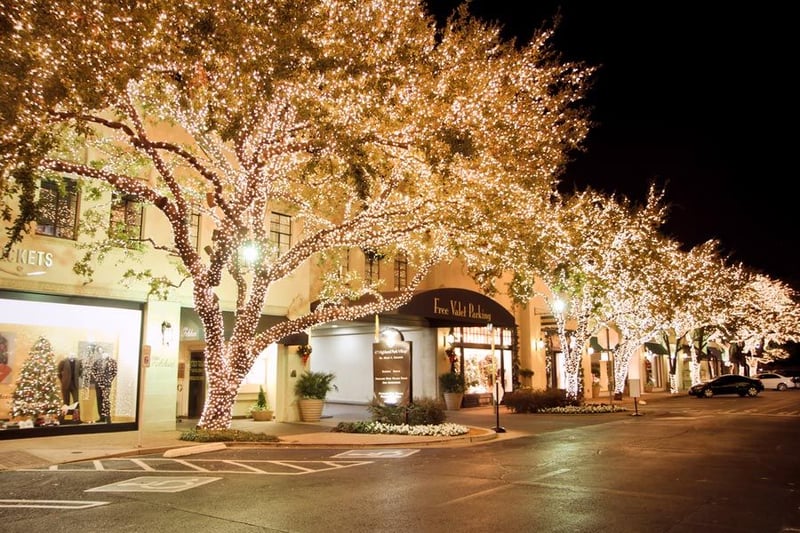 Pintrest
Enjoy the Great Texan Outdoors
The vast Texan landscape is ripe for exploring its multitude of ecologies, from forests to deserts and river creeks, there is something new to discover every time you venture out. The great thing about Dallas is that you don't have to venture far from your home to experience some of the great outdoors. Head down to the Dallas Arboretum for a 66-acre magical natural space filled with great activities for all ages throughout the year. One of the top botanical gardens in the world, the Arboretum hosts the largest floral festival in the Southwest, an arts and crafts show (Artscape) and Holiday shows that run from Halloween to New Years. Get a great view of the surrounding city from the 'Texas Skywalk' and walk under waterfalls at the 'Cascades'. With interactive, educational activities for children, this is a great spot for young parents in Dallas.
For an authentically Texan way of seeing the state, check out the Texas Horse Park. This 302-acre space within the Great Trinity Forest. The comprehensive equestrian experience caters to all levels of riding capability, from lessons to winding, remote trails. Embody your inner cowboy as you clip-clop along the banks of the Trinity River and marvel at the outstanding beauty and rich Native American history of the landscape.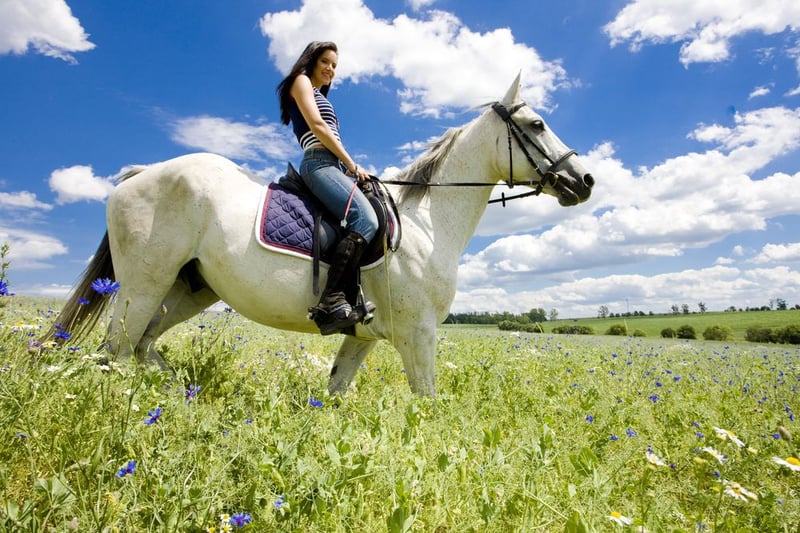 Pintrest
Become a True Texan
If you still want a cowboy experience but horses aren't for you, or you feel converted after the Trinity Forest hacks, try these spots in town and be transformed into a Wild West cowboy in minutes. At Wild Bill's Western Store in the historic West End of Dallas, you too can find the gear to match the idea. Yehaws and y'alls aplenty, this store will serve you all the leather chaps and authentic Stetson hats your other half will let you buy. With a host of celebrity clientele, Wild Bill's is the preeminent outfitter to cowboys from all over the world.
Now that you've bought a new Western wardrobe, where would you go to show it off in town? The answer is simple: Round Up Saloon. Round Up offers visitors the chance to enjoy the country and western music genres that have enamoured Texans for generations. Learn to two-stepping, barn dance, feel-good spot is a great night out for partners. Enjoy shaking, sliding and clapping along in a welcoming and convivial setting.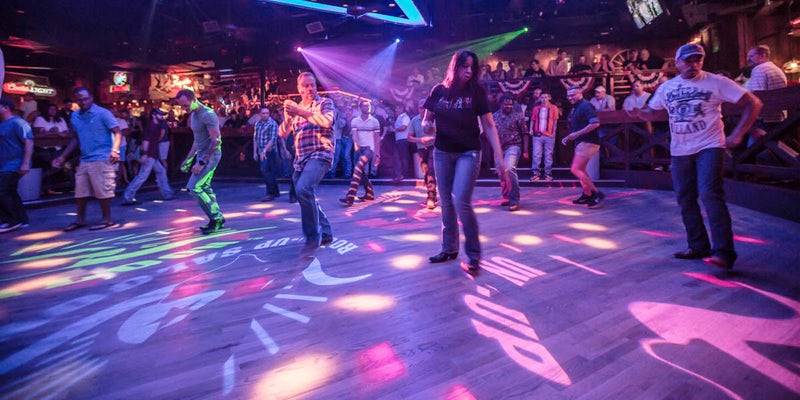 Dallasites101
Watch Sports
Texans love sport. This sport tends to be American football, but in the off season they settle for other contact sports. To sample the unparalleled atmosphere of Texan sporting events, visit the AT&T Stadium, home to the prestigious Dallas Cowboys. With an ultra-modern design and often dubbed "Jerry World" after Cowboys owner Jerry Jones, this $1.15 billion dollar temple to football seats over 100,000 people. The atmosphere of 100,000 people screaming, shouting, swearing in despair or exaltation is something to behold. Book tickets for a game or try the stadium tour for two vastly different experiences of Dallas football with the same ultimate message: Dallas locals are passionate about the Cowboys.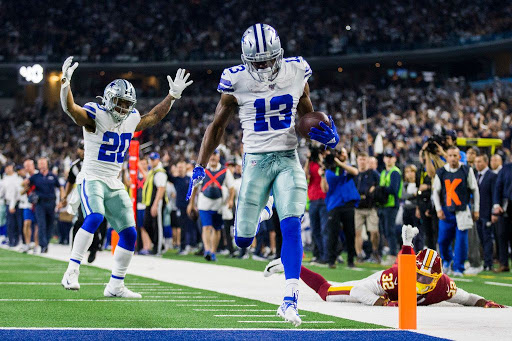 DallasNews
Reunion Tower
The Dallas skyline is striking and iconic to many in the US and further afield. Its defining structure, Reunion Tower, is a 561 feet tall tower topped with a huge, glowing orb. This architectural sceptre on the edge of Dallas' dazzling downtown is famous for its nighttime light shows, observation deck with a stunning view over the city and Wolfgang Puck's Five Sixty Restaurant on the 50th floor, a truly high-brow restaurant.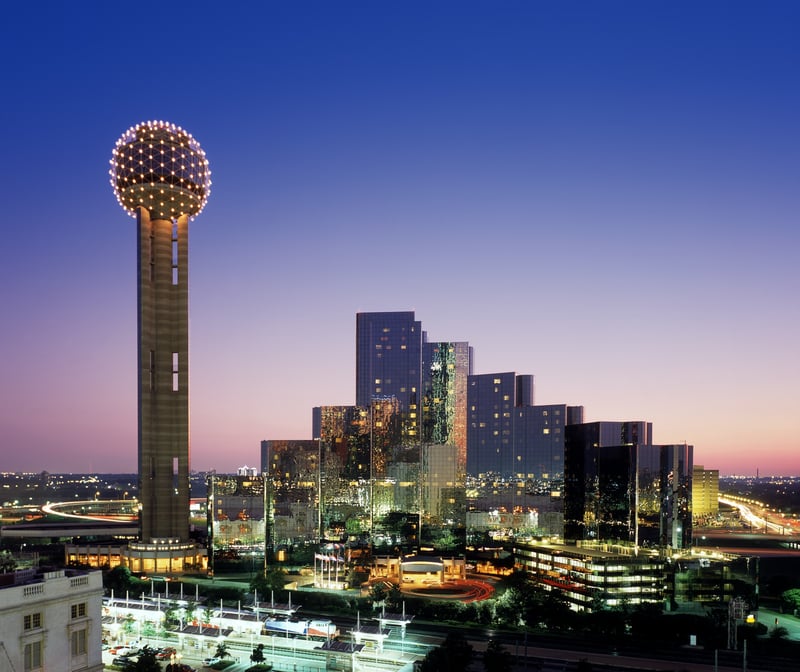 VisitDallas
Dallas has lots to offer residents and visitors alike, from a year-round schedule of community and city events, vibrant districts and engaging outdoor spaces, to quirky shops, a strong cultural scene and incredible restaurants. Find your home in Dallas, Texas with Propeterra. At Propeterra we specialise in helping individuals, family offices and institutions to invest in emerging, frontier and established real estate markets. To find out how you can realise your American real estate dream, contact Propeterra today.