Equitativa
Known for being parent company to Emirates REIT, Equitativa based in the United Arab Emirates, has announced a US$500m real estate investment trust targeting all sectors of real estate in Indonesia. Standing shoulder to shoulder with Stern Resources- a New York based investment holding company- it has alighted on the promising fundamentals of this market, especially its demography. With a rapidly growing middle class and consumer culture, it is little surprise Equitativa has extended its reach in this direction. What is more interesting is how it will be able to execute in an already competitive landscape with many entrenched local players. This is not to say there are not avenues for disruption, however, it will require analytical breadth to work across sectors. The structure used may enable greater participation from outside Indonesia and offer transparency which is sometimes highlighted as a downside of the market.
Salim
In another half a billion-dollar deal, Salim Group, is embarking on a data centre expansion at its industrial parks. According to Bloomberg, Anthoni Salim's eponymous business is in the debt markets seeking to extend its involvement in digital infrastructure. These facilities have many applications, however, front and centre of discussions are the possibilities of crypto mining as a head of steam builds in this part of Southeast Asia. Though speculation is widespread in Jakarta, it is a logical progression for Salim. PCT DCI Indonesia is already building H2, a hyperscale data centre on a facility under its ownership. The conglomerate already has significant reach which may offer synergies with this new line of business. As the owner of a major food manufacturer and arm's length shareholder of telecommunications in the Philippines, data centres are an obvious addition.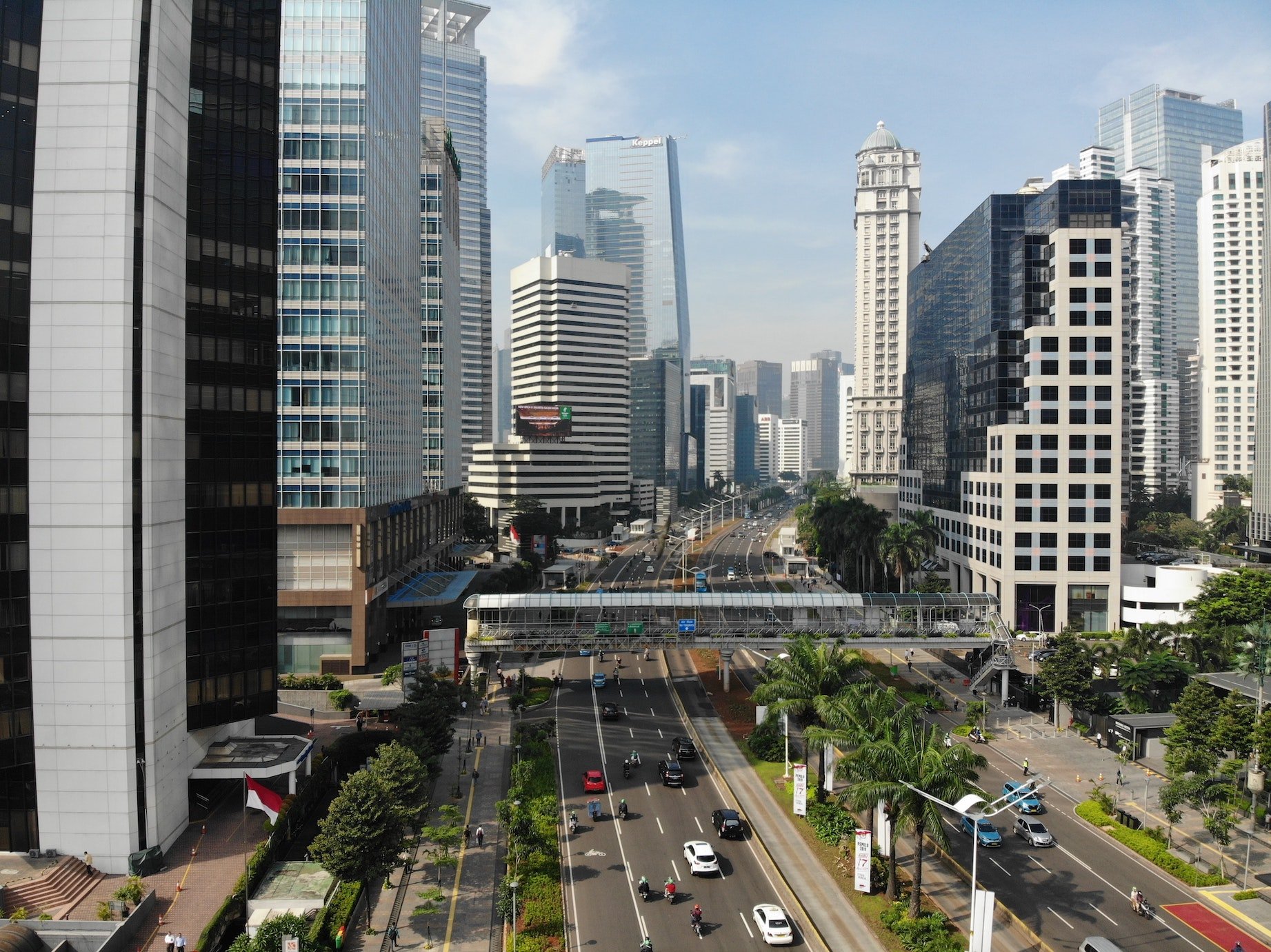 Sumitomo
In early October, it was announced Japanese- headquartered Sumitomo were participating in a significant housing project in Makassar. The first foreign participant in the particular transaction, it exists within an economic zone with a population thought to exceed three million. It is a significant undertaking with a gross development value of around US$84m on 140,000 square meters of land. In keeping with a broader push by both public and private sectors to satisfy existing and future housing demand, it will yield 502 storey units. Though project sponsors PT Summarecon Agung Tbk and PT Mutiari Properti Cemerlang are rightly cheered by Sumitomo's participation, it is far from their first or last foray in the Indonesian market. Its involvement spans five decades and has most recently involved large mixed-use schemes. The executive team and board have, in fact, re-stated its ongoing commitment to Indonesia and its aspiration of involvement in similar such projects in the coming years.

Pollux
Pollux Properties- the developer of commercial, residential and retail properties in Indonesia- enjoyed explosive outperformance in the second quarter. Known for major projects such as Pollux Skysuites in Mega Kuningan, Meisterstadt in Batam and Amarsvati in Lombok, it reported a US$8m profit in the reporting period. Though small fry in context of some of the other transactions referenced, its 707% increases speaks to hopes of an Indonesian recovery post Covid. Indeed, Pollux's principals highlight government support for major infrastructure projects as an enabler of major schemes in the period to 2025. With strong results from other smaller groups, there is reason for cautious optimism.

IHG
With doom pervading many discussions of global hospitality and widespread reports of distress in Bali, IHG have announced an acceleration of its involvement in the Indonesian market. Hotel Indigo Bandung Dago Pakar will open in 2024 and consist in over 275 rooms. Born of a partnership with PT Hotel Pakar, it is a significant vote of confidence and will significantly improve provision in this part of Indonesia. More importantly it speaks to a tentative warming of expectations as to the resumption of travel, local and domestic, business and leisure. The truth, tacitly acknowledged by this partnership, is there is an enduring need for properties of this specification and the question is more of timing. In such a large and fragmented market, it is difficult to draw overarching conclusions as to its effect on either Bandung or market confidence, but it is heartening to see transactions in this strategically important real estate sector.