Uganda has had a tumultuous eighteen months. Like elsewhere, there has been a deterioration in the overall position of the public finances, prompted by lockdowns and travel restrictions.
These ailments have touched most segments of the economy, including its principal industries: sugar processing, tobacco, brewing, cotton, cement, and steel. Tourism, which contributed significantly to foreign exchange prior to Covid, has come to an abrupt and unwelcome halt. Compounding economic woes, Uganda suffered through political strife in early 2021 during its presidential elections.
Bobi Wine—sometimes singer, businessman, and politician—took on incumbent Yoweri Museveni and lost. Museveni has been in power since 1986 and in spite of objections from international observers as to the conduct of the election, was certified winner with nearly 60% of the vote. (1) There is little point in rehearsing the arguments which raged before and after the poll, however, it is important to acknowledge the division sowed. Prior to the election, Wine had been arrested on the pretext of violating COVID-19 restrictions, and Facebook's
ban on accounts linked to the government led to a blanket ban on social media in the run-up to the vote. Subsequent allegations of fraud and violence did little to win hearts and minds in an already challenging social and economic context.

However, with Museveni now entrenched in this position, it is worth considering Uganda's midterm prospects. A good starting point is an analysis provided by the African Development Bank Group (ADBG). It points to a real term decline in GDP of 0.5% in 2020, compared with a growth rate of 7.5% in 2019. (2) The Bank of Uganda attempted an economic stimulus by recourse to reduce the policy rate from 8% to 7%, however, with inflation continuing below the medium-term target, there have been insufficient revenues to offset the disruption to the key sectors of the economy. (3) Consequently, the debt-to-GDP ratio rose to nearly 41% compared with 36% in the previous year. (4) Together with increased pressure on financial services from bad debts, there arises a challenging economic landscape that should be front and center of Museveni's agenda.
The ADBG is unequivocal in its statement of the difficulties facing Uganda. Interestingly, though, a confluence of factors both within and without the gift of government could lead to an altogether rosier picture in the coming years. The first question concerns the broader global economy. As elsewhere, if there is a resumption of activity this will not only help exports, but also construction, manufacturing, wholesale and retail trade. (5) It is likely that tourism will lag given the prolonged uncertainty of travel restrictions and the poor financial health of a number of airlines, but this should offer meaningful upsides in the future. Still, as things stand, it seems the budget deficit is likely to decline. The challenge will be in balancing vital investment in infrastructure to unlock other parts of the economy, with the imperative of controlling borrowing.

In this regard, Uganda has a good record of success. Following the multilateral debt cancellation of 2006, the ADBG has reported prudent management of debt, deeming it to be at low risk of distress. (6) This being said, it does forecast an increase in the debt-to-GDP ratio from 49% in June 2021, to 50% by June 2023, which is sustainable only insomuch as there are no significant exogenous shocks to the economy. (7) According to the ADBG, the best solution in the coming years is to reduce non-concessional financing and to prioritize concessional funding, except for high return projects. 8 Alongside this, it will be necessary to ensure the tax-take continues on an upward trajectory. If these aims are not realized, the government may be compelled to reduce public spending.

In the context of many developing economies, Uganda has much potential given its demographics and resources. This also seems to hold for the real estate landscape in Kampala. A recent analysis by Knight Frank (KF), suggests a level of resilience in the early part of 2021, compared with some of the more pessimistic projections some had made. (9) Though hospitality has generally had a tough time given lockdowns, the occupancy rate in prime office buildings only fell three percentage points, with rents rates tracking 10. Occupancy amongst luxury rental units has fallen from 70% to 68% but this seems to largely owe to expatriates leaving during the lockdowns. (11) Meanwhile, KF reports an increase in demand for showroom space used by industry and businesses. (12) It is unclear whether some of the resilience owes to measures taken by the Bank of Uganda to try and prevent wholesale delinquency or default, however, it seems many sectors have weathered the storm, at least in Kampala. Taking economic indicators into consideration alongside those of real estate, it seems Uganda has emerged in better shape than many of its neighbors and could be poised to return to a level of economic expansion in the decade to come. Museveni and others need to be aware of optics and fomenting a competitive political landscape so as to not squander the strengths otherwise inherent to Uganda.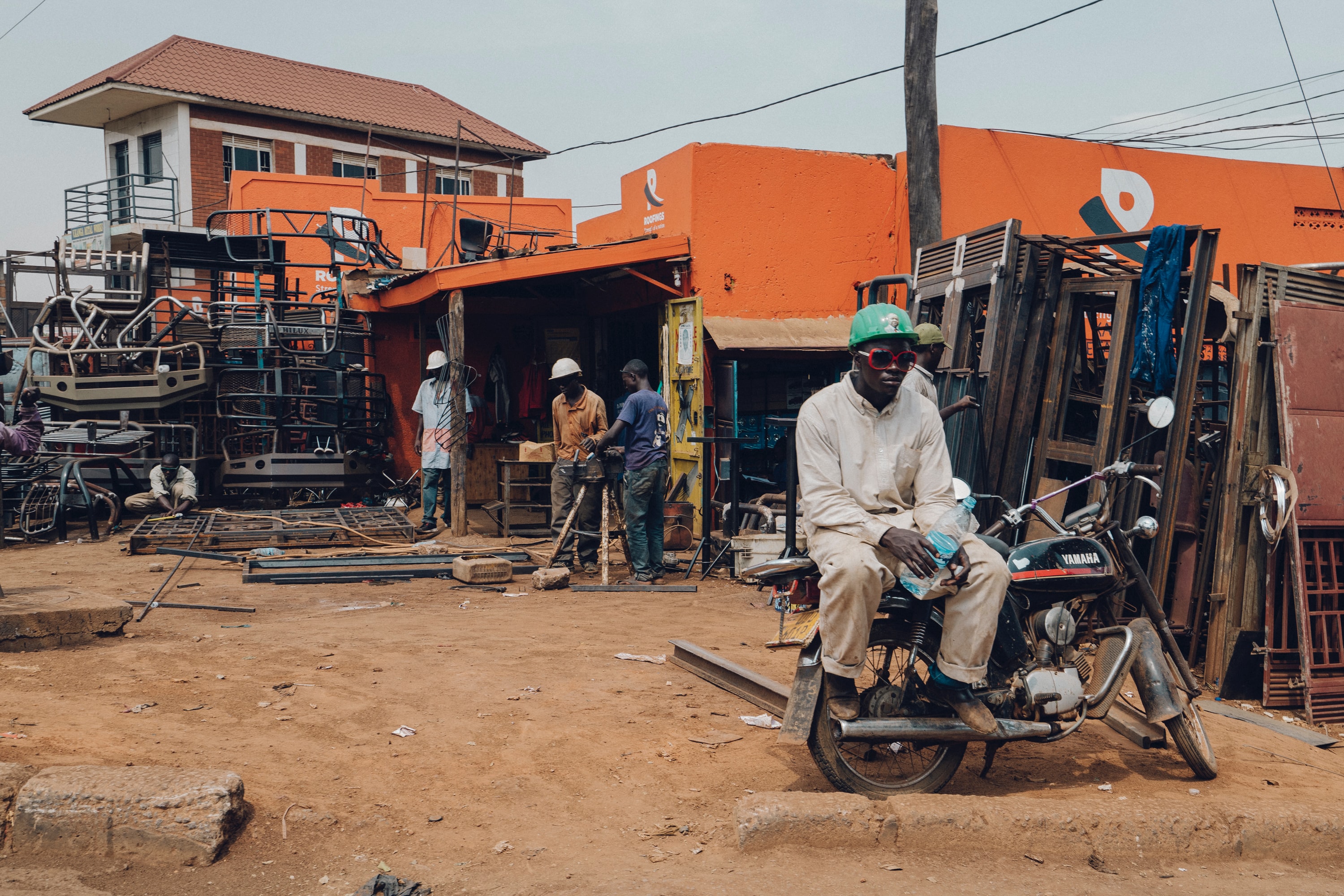 1 CNN (2021)
2 African Development Bank Group (2021)
3 Ibid
4 Ibid
5 Ibid
6 Ibid
7 Ibid
8 Ibid