If you're not a local, the area of Tyne and Wear might seem a bit confusing. Is it a borough, or a county? Are Newcastle and Gateshead the same city or two different ones? And why are there two different Tynesides? Well, Tyne and Wear is a metropolitan county split into five different regions - Newcastle upon Tyne, Gateshead, Sunderland, North Tyneside and South Tyneside. Formerly split between Durham and Northumberland, these five different districts cover 540 square kilometres, including everything from the metropolitan bustle of Newcastle upon Tyne to the popular seaside resorts of Roker and Seaburn in Sunderland. So which area is best for you? Read on to find out...
Newcastle upon Tyne
'The Toon', as it's known to locals, has been called the 'gem of the North East' and the '15 minute city' - with its compact town centre, everything you could wish for is within a short distance. It's also one of the fastest-growing cities in the UK, with 21,000 new homes and 14,000 new jobs expected over the next 12 years, according to Savills. The city has long been popular for its buzzing nightlife, low cost of living and excellent university - and over a third of students remain to live and work in the city after graduation, the 9th highest retention rate in the UK. The city is also becoming more popular for start-ups, with digital tech start-ups increasing by 154% between 2011 and 2016 (Savills). It's also well-connected, with trains to London in under three hours, or an hour and a half to Edinburgh, offering a lot of flexibility. When it comes to looking for somewhere to live, Quayside is a popular area, especially for young professionals looking for apartments with river views and easy access to cultural venues such as the Newcastle Metro Radio Arena. Jesmond is a popular area with families; this leafy suburb offers period houses with a wealth of original features, and good schools. The average property price in Newcastle Upon Tyne was £213,469 over the last year, the highest of the five districts and an increase of 6% on the previous year.
Gateshead
Gateshead is just across the Tyne from Newcastle - but don't be confused, it's a separate town, and in fact is the largest district in the metropolitan area. It even has its own icon, Anthony Gormley's famous Angel of the North statue, which stands an impressive 20 metres tall. Gateshead also boasts the UK's largest shopping centre, the Metro Centre, with 340 shops and two million square feet of retail space. It also has lots of green space, with over 30 neighbourhood parks and gardens, and the 55-acre Saltwell Park, previously voted the UK's best. Like its neighbour over the river, Gateshead has a popular Quayside area, which has undergone regeneration over the last few years and now boasts an array of food and drink destinations, as well as arts institutions and luxury apartments. Other desirable areas include the neighbouring towns of Blaydon-on-Tyne and Whickham. Properties in Gateshead are cheaper than in Newcastle, with an overall average price of £143,988 over the last year.
Sunderland
Sunderland is the furthest south of the districts, and was voted the UK's number one place to live and work in 2018. Residents praise its high quality of life, minimal commuting costs, and affordable housing, as well as its beautiful coastline and green spaces. Recent £1.5 billion investment in the city has led to developments such as the former Vaux Brewery site, now being transformed into high quality office space with accompanying residential, leisure and retail uses. For young professionals, Sunderland city centre is the place to be, with a selection of new-build apartments available close to the urban buzz. Other popular areas in Sunderland include the seaside resorts of Roker and Seaburn, with their beautiful beaches and popular promenades and amusement arcades. Overall, properties in Sunderland had an average price of £148,519 over the last year - an increase of 4% on the previous year.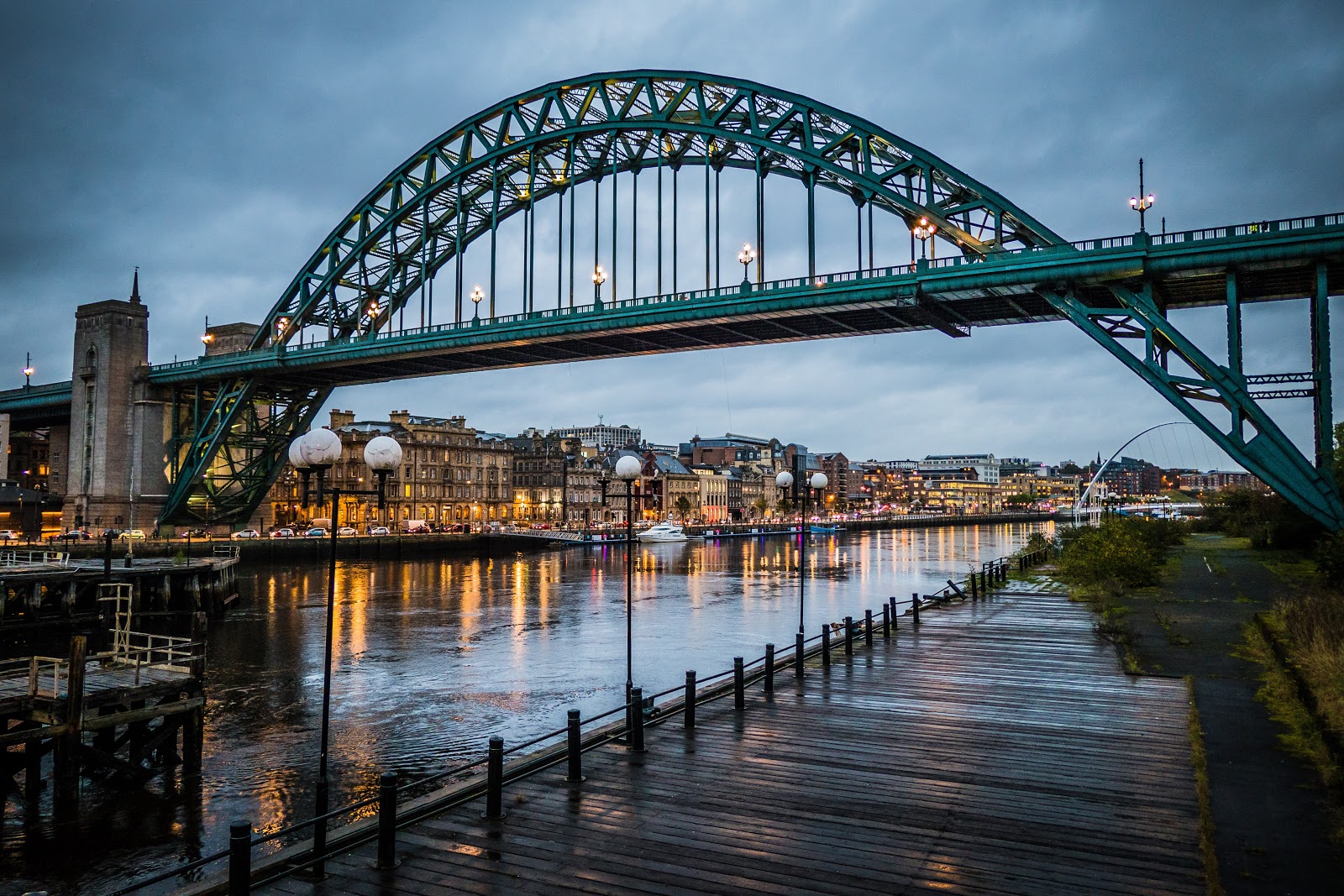 North Tyneside
The district of North Tyneside is home to a mixture of charming seaside resorts and larger towns, with great commuter links to the rest of the North West. One of the most popular areas to live is Tynemouth, which was voted one of the UK's number one places to live by The Times in 2020. The town has stunning Blue Flag beaches, fascinating historical sites such as Tynemouth Priory, and a plethora of independent shops and restaurants. And it's only half an hour to Newcastle city centre on the Metro. All this comes at a price, however; the average property in North Tyneside costs £207,179, which is second only to Newcastle. And prices are rising, with an increase of 5% over the last year.
South Tyneside
South Tyneside is another area where you'll be spoilt for choice when it comes to beautiful beaches - try Sandhaven for its pleasure park and long stretches of golden sand. It's also a popular spot for kite surfing, windsurfing and volleyball. In South Tyneside you can take your pick of places to live - for a quaint village try Whitburn, which offers local character and old-fashioned charm, with its own butcher, ice-cream parlour and golf club. For somewhere bigger, South Shields is a popular town with a great choice of shopping and a range of attractions - history buffs will enjoy the South Shields Museum and the Arbeia Roman Fort. And all this comes at an affordable price, with an overall average house cost of £158,871 over the last year.