The culinary scene in Orlando and central Florida is on the rise. In recent years Orlando has been named as a top destination by Wine Enthusiast, The New York Times and Esquire Magazine. The sudden rise in creativity and quality is testament to Orlando becoming one of the hottest places to live in the state. With increased investment from overseas and the coming-of-age of locals beginning their own businesses such as Kabooki Sushi (sadly not listed here but confidently worthy of an honorary mention), the culinary prowess of central Florida is garnering international recognition. This recognition comes with more competition and better food in a perpetual cycle of increasingly talented chefs, which can mean only great things for diners. We have made a list of the best places to eat to save you the trouble of scouring the maps for where to eat next.
Victoria & Albert's
Dress up in your Sunday best and enjoy the high-life with your significant other at this deeply romantic, classic restaurant. Situated at the Grand Floridian Resort and Spa, this establishment has been awarded an AAA Five-Diamond rating as well as bags of other prestigious awards for both hospitality and culinary prowess. Diners can enjoy the prix-fixe seven-course menu, which celebrates the restaurant's favourite dishes. Where necessary or even desired, the restaurant is more than happy to personalise dishes or create them from scratch for the most discerning diners. This personalisation extends further to the exclusive Chef's Table experience. This very special opportunity has diners sitting in the kitchen for the 14-course tasting menu. Diners are advised to book well in advance for this as demand is high amongst international travellers and the well-to-do of Florida.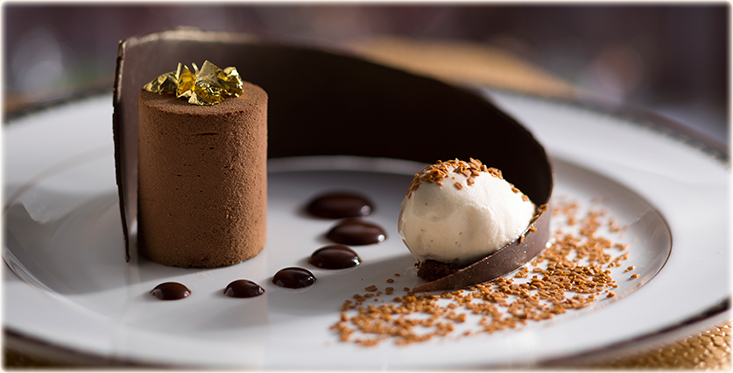 Credit: Victoria & Albert's (victoria-alberts.com)
Capa
Located on the 17th floor of the Waldorf-Astoria hotel in downtown Orlando, this elegant setting is home to one of Orlando's best dining experiences. Capa serves traditional Spanish tapas plates alongside the exquisite seafood for which Florida is famous. They are extremely proud of their wood-fire grill here, and rightly so. Be prepared for the mouth-watering, smokey meats and pair them with a full-bodied wine from the curated wine-list that has earned Capa a well-deserved mention in the top wine restaurants in America by Wine Enthusiast. Have a drink on the two terraces with some of the best views available of downtown Orlando and its surrounding landscape.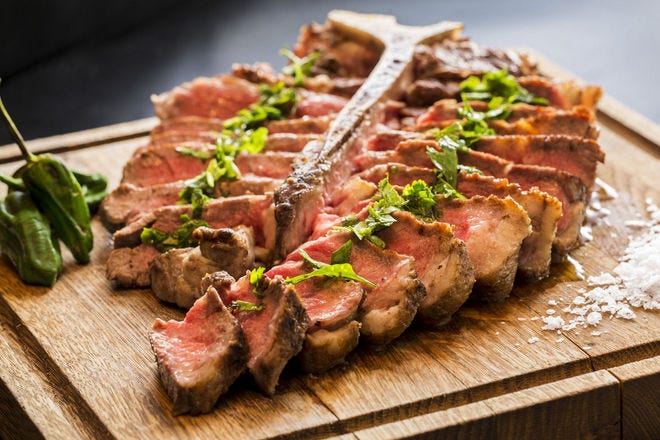 Credit: 10 Best (10Best.com)
LUMA on Park
Distinguished by its modern approach to food and décor, LUMA creates visually stunning and tastebud tingling artworks of food. It is often hailed as a quintessential destination spot for city locals because of its classy but relaxed atmosphere. From the prix-fixe menu at $35 to the á la carte, there is opportunity for everyone to enjoy the delicious culmination of technical chefs and organic produce. The menu focuses itself around an Italian inspired theme but offers diners traditional favourites such as steak tartare and fresh seafood for which Florida is so well respected. With a comfortable atmosphere, this is the place to go for a relaxed meal with friends to wile away the evening, merrily eating and drinking to your heart's content.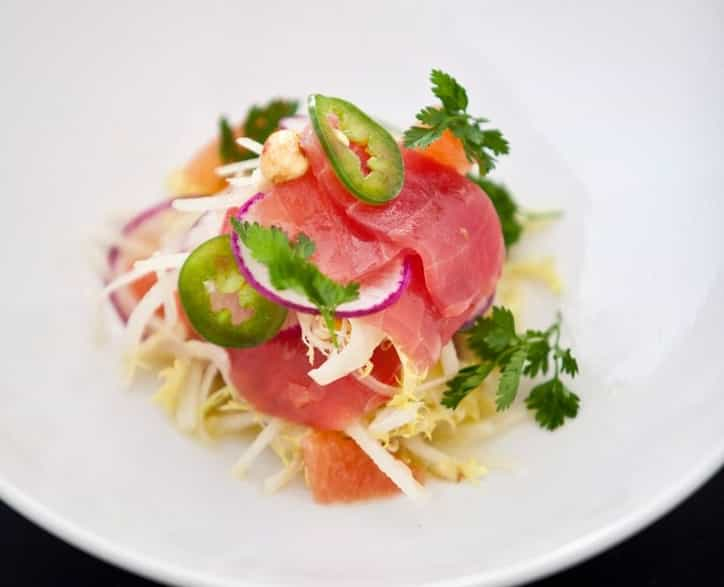 Credit: Condé Nast Traveller (cntraveller.com)
Kadence
In true Japanese inspired style, the unassuming all-black façade of Kadence is more akin to a modern art museum yet is a treasure-trove of colourful cuisine inside. Home to arguably the best sushi in the city (although Kabooki Sushi would beg to differ), Kadence is small, with only a 9-seater bar and in very high demand. Book early to avoid disappointment, build up anticipation and ensure you get your spot at the bar. Offering fresh fish from Florida's coasts, feel your senses come alive with a fiery hit of wasabi and a generous serving of sashimi. This is the one of the best places to enjoy truly unadulterated seafood in Orlando.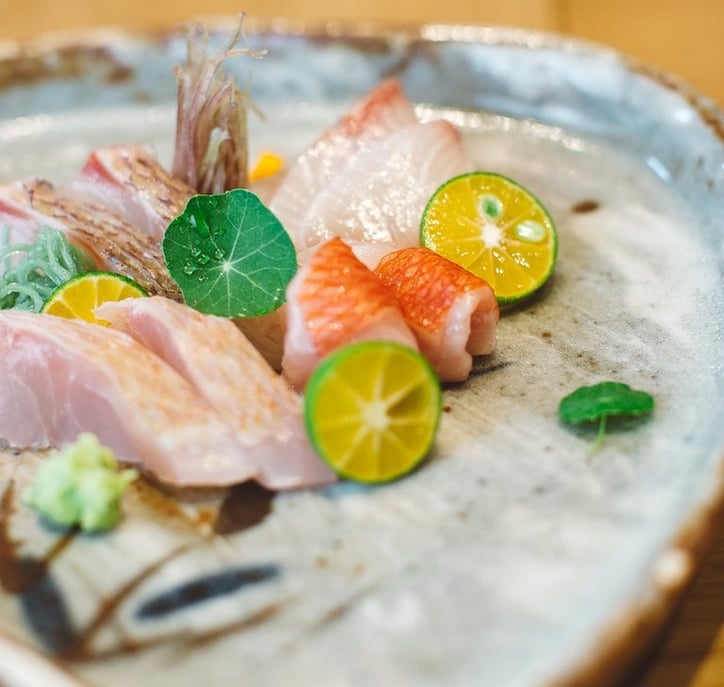 Credit: Condé Nast Travellers (cntraveller.com)
The Ravenous Pig
Ensuring sustainability at the heart of everything they do, The Ravenous Pig delivers on flavours and social good by supporting local farmers and producers. Florida has fertile land that is ripe for cultivating livestock and garden produce in free-range conditions to maximise flavour. The two chefs, husband and wife star-duo, James and Julie Petrakis, have been runners up in the 'Best Chef-South' competition four years in a row. Their nose-to-tail appreciation of animal produce has ensured delight from diners at their Orlando restaurant, whilst also championing their creativity and diversity in all that they do. Visit The Ravenous Pig for a comfortable, no-frills dining experience in the heart of downtown Orlando.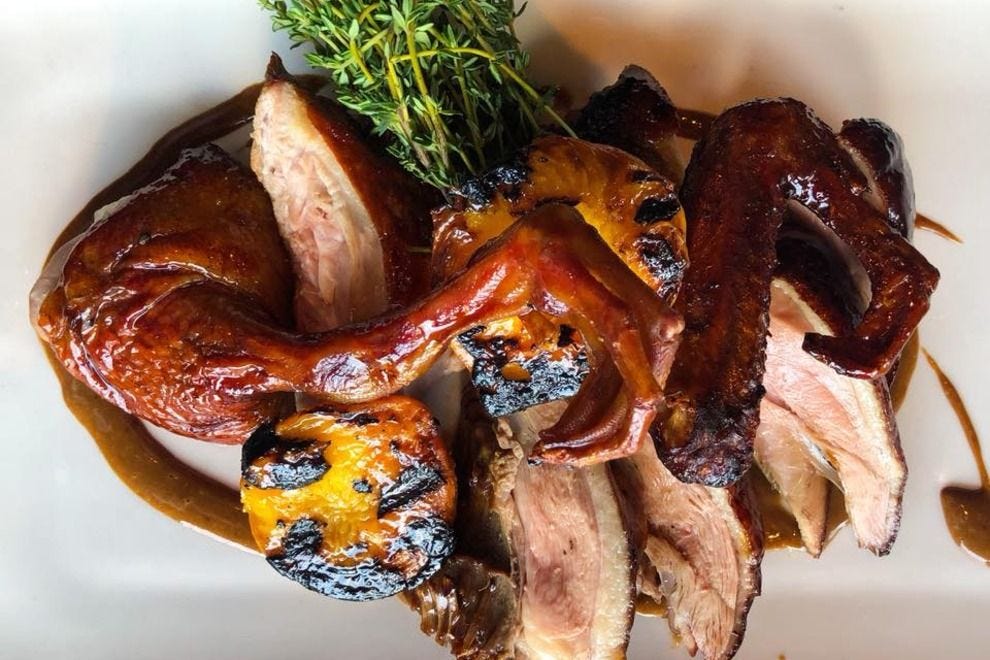 Credit: 10 Best (10Best.com)
Norman's
Captained by Chef Norman Van Aken, Norman's was until recently a cult favourite in the central Florida area. Offering high-end cuisine to a discerning clientele, it is wondrous that this restaurant maintained such outstanding reviews from critics and patrons alike for many years. Recently, Norman's has undergone a renovation and is set to reopen in the summer of 2020. Whilst we realise it is cheeky to include it and a tease to describe it to you, it was a must-have on the list. Located at the Ritz Carlton in South Orlando, the service is unrivalled and the food impeccable. With both a chef's tasting menu and á la carte available, the kitchen loves to show their skills in flavour and presentation. From fresh fish and seafood to grilled meats and foie gras, the menu is classics done perfectly. Time to book now for the grand reopening, which we are sure will be a spectacular event not to be missed.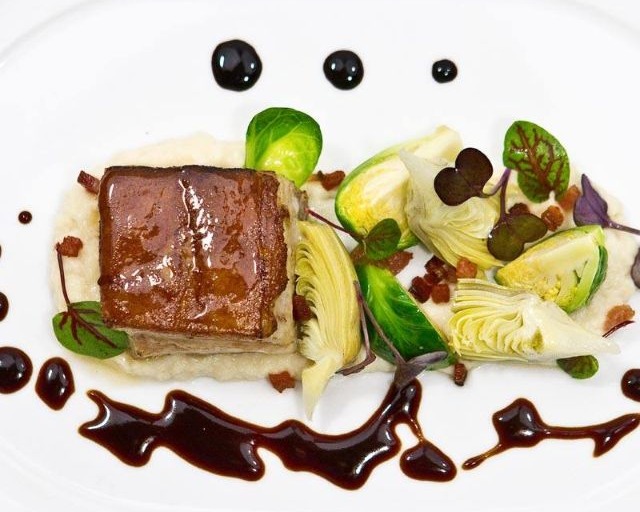 Credit: Open Table (opentable.com)
Enzo's on the Lake
A heartwarming story of home cooking that was so good it was only right to share it with the world. Beginning life as a home to Italian-Americans, this classic 'nonna' style cooking went from strength to strength, fast becoming one of the preeminent Italian restaurants in the state. In service it may only be surpassed by restaurants with an astronomical price tag, but in flavour this family-run restaurant takes the crown. Simple, quality ingredients with an elevated home-cooking style kitchen presents an unbeatable Italian meal. Utilising the fresh produce Florida has to offer, the Perlini family have mastered dishes such as their fettuccine with lobster and shrimp in a light saffron sauce and Linguine e Vongole.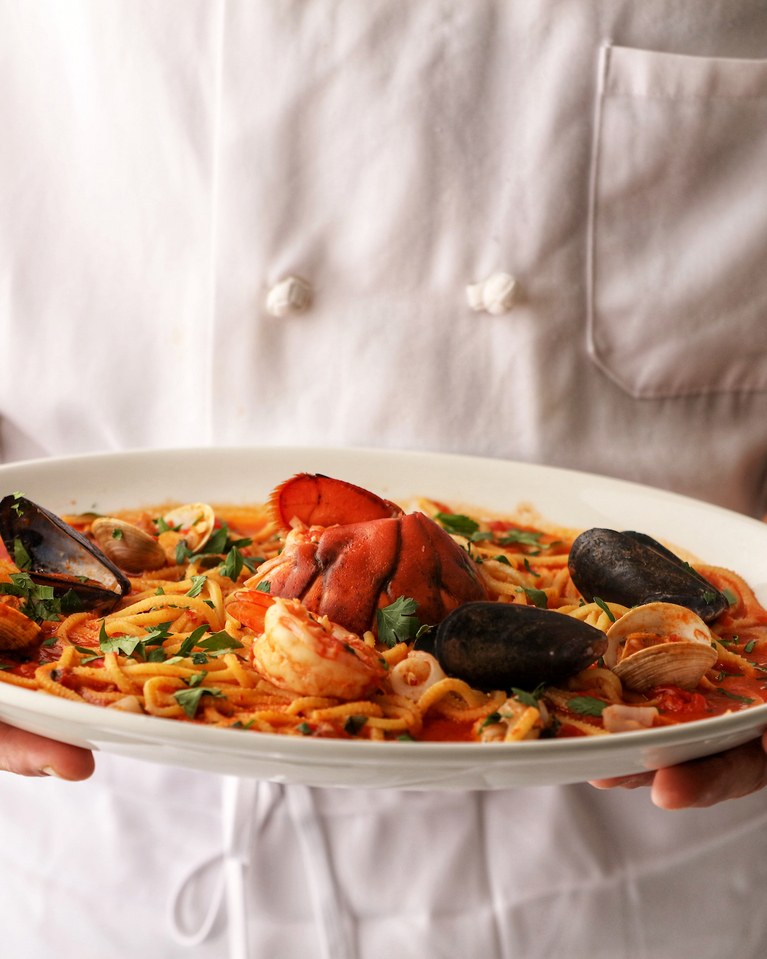 Credit: Condé Nast Traveller (cntraveller.com)
Bull & Bear
Named as the Best Fine Dining Restaurant by local magazine Orlando Home & Leisure, this classic steakhouse is a bastion of meat worship. The menu treats meat with a delicate touch to ensure the flavour and quality of the meat are championed above all else. The service is stellar and for the larger cuts of meats, they offer a table carving service. The house favourite is the blockbuster tomahawk steak, 38 ounces of mouth-watering beef seasoned and served table-side with your choice of sauce, and chunky fries to mop-up the remaining elixirs. A crowd-pleasing favourite, provided your party are all carnivores!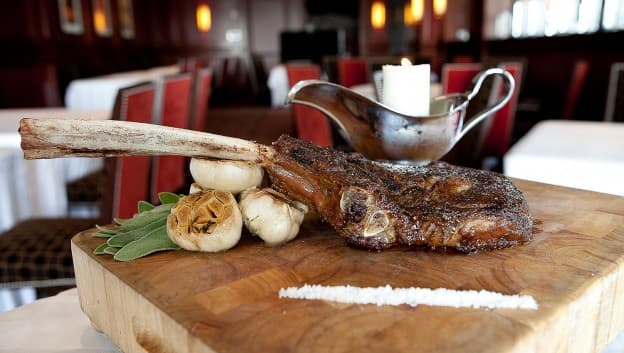 Credit: Waldorf Astoria Orlando (waldorfastoriaorlando.com)
Reyes Mezcaleria
This regionally inspired Mexican restaurant located in the North Quarter District of Orlando is operated by Head Chef, Wendy Lopez, who brings Michoacán dishes and an outstanding agave spirit bar to this bustling neighbourhood. The owners, Jason and Sue Chin, also own The Osprey Tavern and Seito Sushi in Baldwin PArk, which are great casual spots for a relaxed bite. The menu is not extensive in size but in depth of flavour it is highly impressive, from classics like rich, moist tamales and oysters in a garlic butter sauce to duck with mole sauce and yellowfin tuna tostadas, these bold and brave flavours are married harmoniously for a unique dining experience.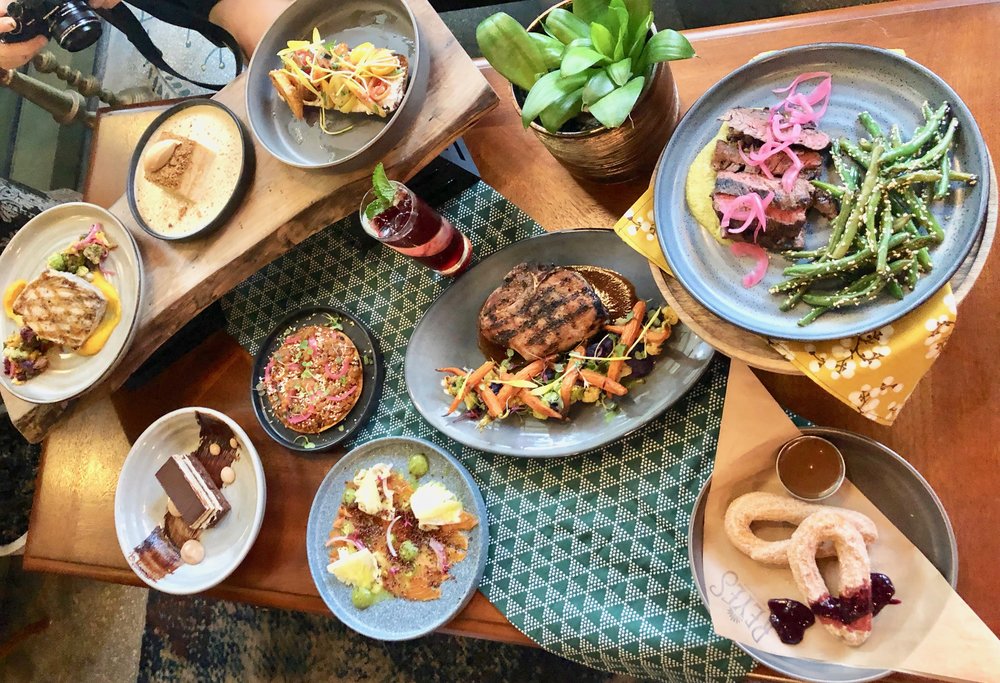 Credit: Rona. (ronagindin.com)
Prato
Another Italian restaurant here, this time less upmarket with more emphasis on the friendly, communal atmosphere to more than make up for lack of a white tablecloth. The french windows open onto a beautiful outside space for the summer months so you can enjoy your bellini under the Floridian sun on the shaded patio. With great classics such as the cacio e pepe and wood-fired pizzas (strictly not for sharing!), you can be sure to feel jealous of whatever your friends order and vice versa. The demand for this relaxed, atmospheric restaurant is high, so be prepared to book a table, especially in the summer months.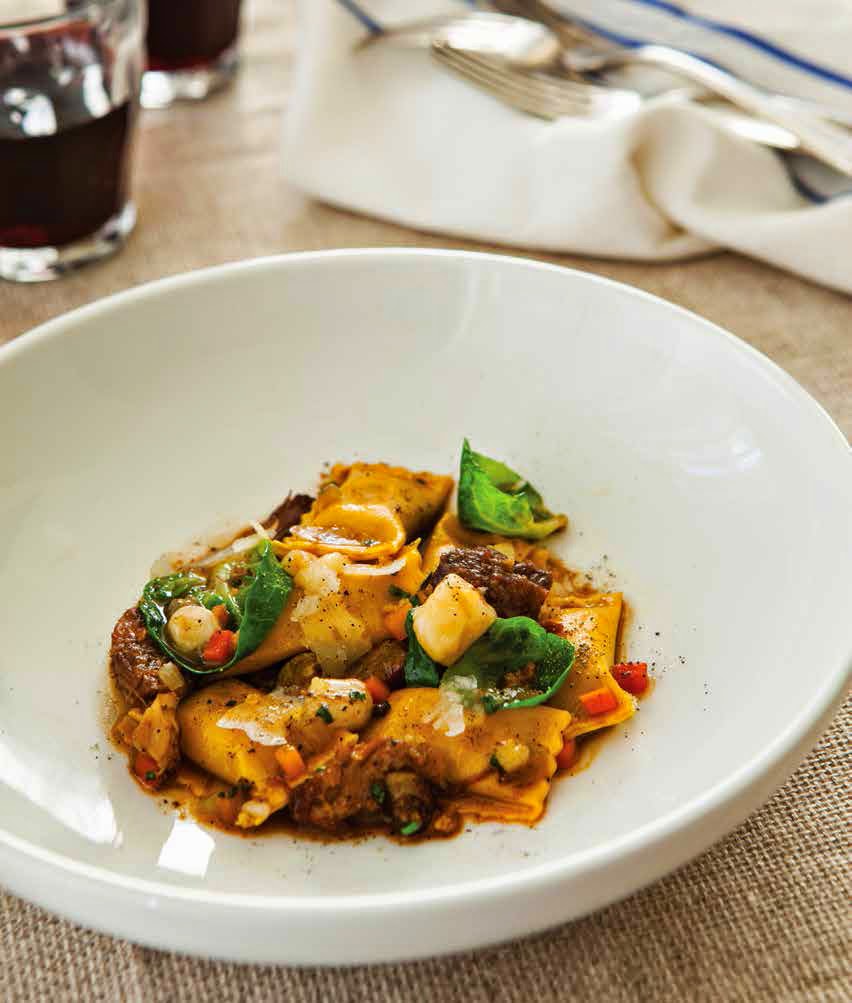 Credit: Prato (prato-wp.com)
While these restaurants are the outstanding eateries in Orlando, take note that this city has new establishments opening all the time, with the great standard always being bettered.