Orlando, despite being a relatively new city, is home to many architectural styles with a broad range of functions. From the futuristic, geodesic designs of surreal theme parks, to the Victorian styles of the English pioneers and traditional, turn-of-the-century American middle-class homes. This emulsion of styles makes any stroll up the Downtown streets unique, with new perspectives and details to be seen each and every time. Here are some of our favourite sites from around the city.
Orlando City Hall
Built in 1991 to house the seat of the Orlando City Government, this building dominates the Downtown skyline from street level. Sporting a 12 foot copper dome and adorned with three large relief panels depicting the verdant, lush landscape of Central Florida, the building celebrates the rich history of Orlando from its economic foundations in the citrus trade during the 19th and 20th centuries. Inside, visitors are greeted by a rotunda atrium complete with marble floors and clean, cylindrical columns. Grand staircases wrap around the circular space, leading to the upper levels and the public spaces such as the Terrace gallery and Mayor's gallery, two free public art spaces.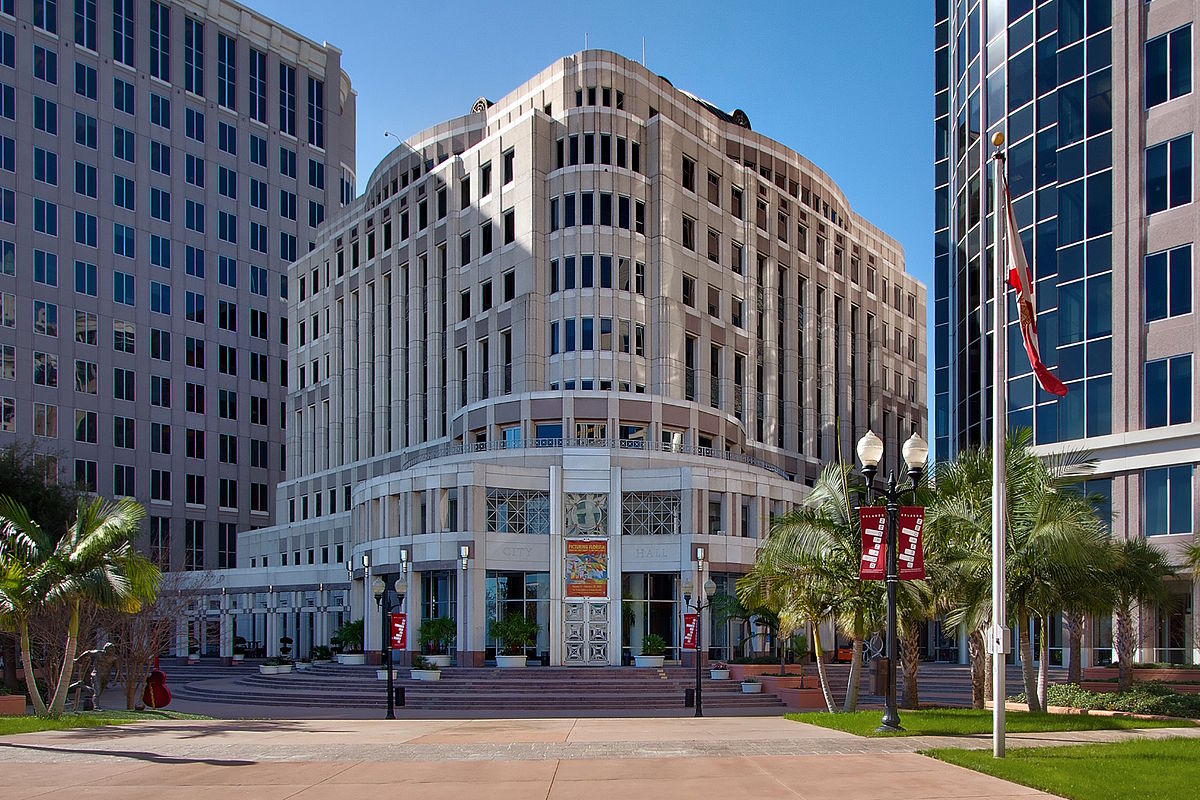 Credit: WikiCommons (wikimedia.org)
Waterhouse Residence
This example of quintessential middle-class living dates back to 1884 when President Arthur oversaw a burgeoning, united America. Built by English pioneer and settler, William H. Waterhouse, as his family's home, it is a well-preserved indication of how Victorian-era American's lived. It serves as a beacon of the American dream, concretising the ideas of travelling to the US to achieve a better quality of life for his family. The traditional construction techniques including a slatted-wood exterior, complete with front porch embodies an almost Hollywood idealisation of the American family home.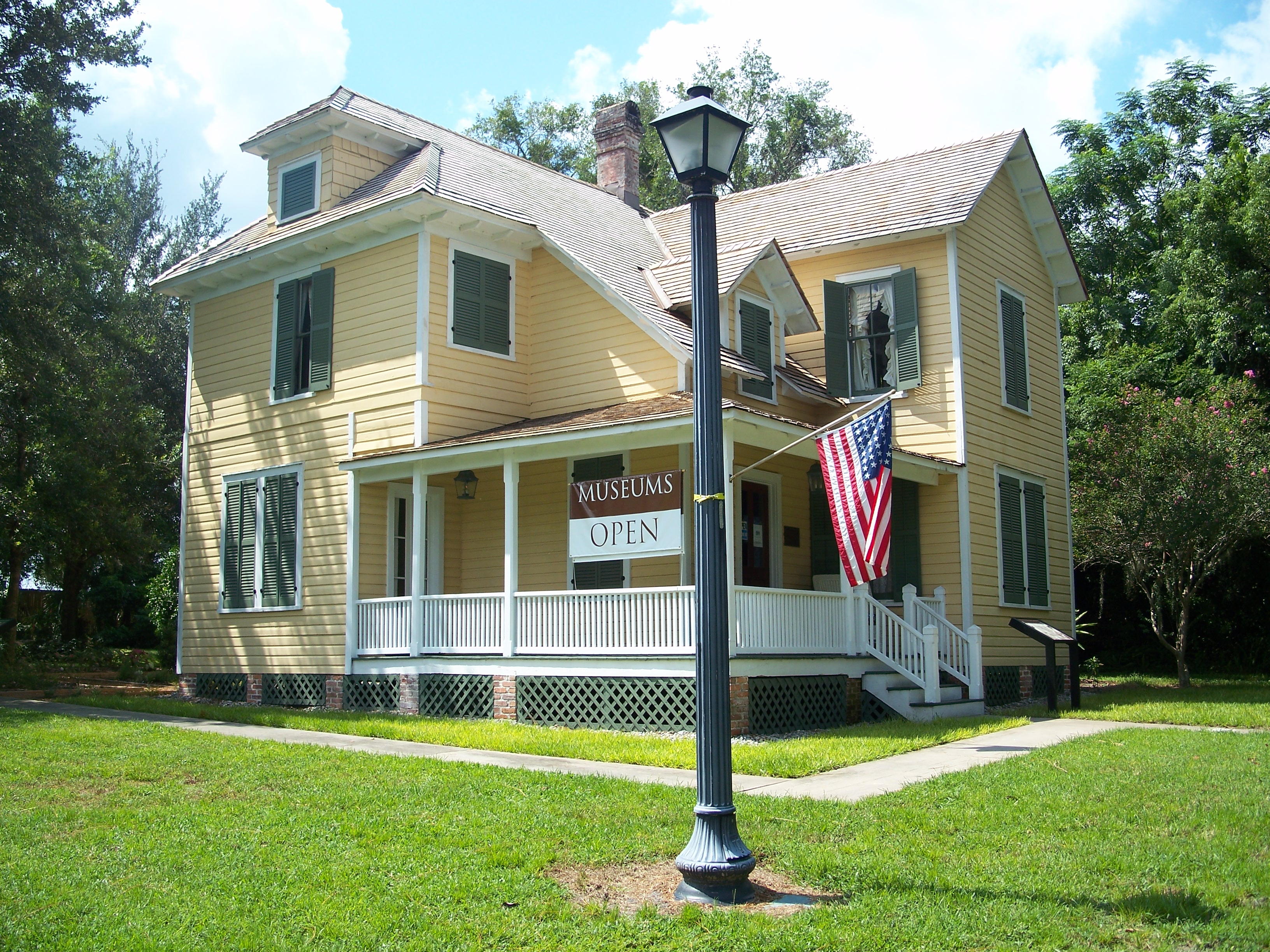 Credit: Ebyabe (wikipedia.org)
Dr. Philips Centre for the Performing Arts
This state-of-the-art facility is named after citrus magnet and central Floridian, Dr. Philip Phillips. Walking around Orlando, one may come to appreciate the impact Dr. Phillips has had on Orlando. His name is everywhere, including this ultra modern performing arts centre. The glass exterior cleverly conceals a vast open-plan space for free-flowing access to the three theatres available to visitors. Shows regularly take place at the 2700-seater Walt Disney Theatre, which is the largest of the three and truly spectacular. It is more ornate than visitors may expect given the modern exterior and entryways, but its wood panelling and gilded railings support the traditional style of stately theatre. The building also houses a 1700-seater Steinmetz Hall as of 2020 and the longer-running Alexis and Jim Pugh Hall, which seats 290 for smaller theatrical performances.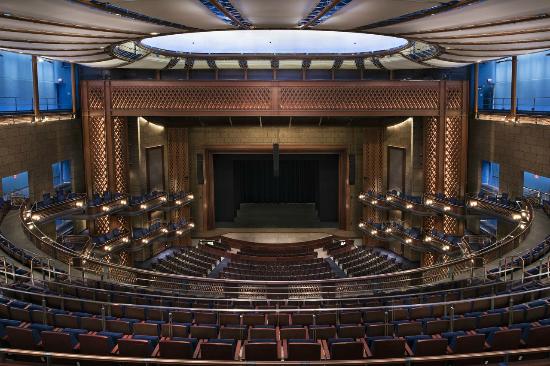 Credit: Tripadvisor (tripadvisor.com)
Orange County Convention Centre
In the South-West of the city, the 2nd largest convention centre in the US spans some 7 million square feet and contains 8 food courts, a theatre, ballroom, exhibition space, lecture halls, 74 meeting rooms and gardens. The architectural style of the water-facing façade resembles an orangery. This waterfront façade lights up in spectacular fashion as a beacon to Orlando's commitment to diversifying its economy in recent decades. The centre attracts domestic and international businesses to hold conferences in sunny Orlando, driving investment in Orlando's thriving high-tech, manufacturing and IT infrastructure industries. The American Institute of Architects' Florida awarded the centre a place on the Florida Architecture List of 100 places over 100 years for its modern, functional design and services to the economy of central Florida.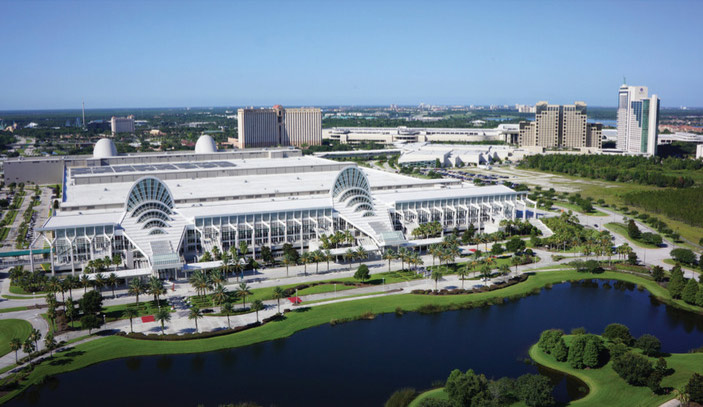 Credit: International Drive (idriveorlando.com)
Rogers Building
Dating back to 1886, the 'English Club' as it is known, was originally a gentlemen's club for the upstanding members of Orlando's earliest business economy, particularly in the citrus cultivating industry. Designed by a contemporary, respected architect, William H. Mullins, the Queen Anne style building utilised cypress wood, panelled with zinc plates. The moulded fixtures on the exterior and the green colour make it stand out prominently on the corner of South Magnolia and East Pine. It has been recognised on the US National Register of Historic Places since 1983.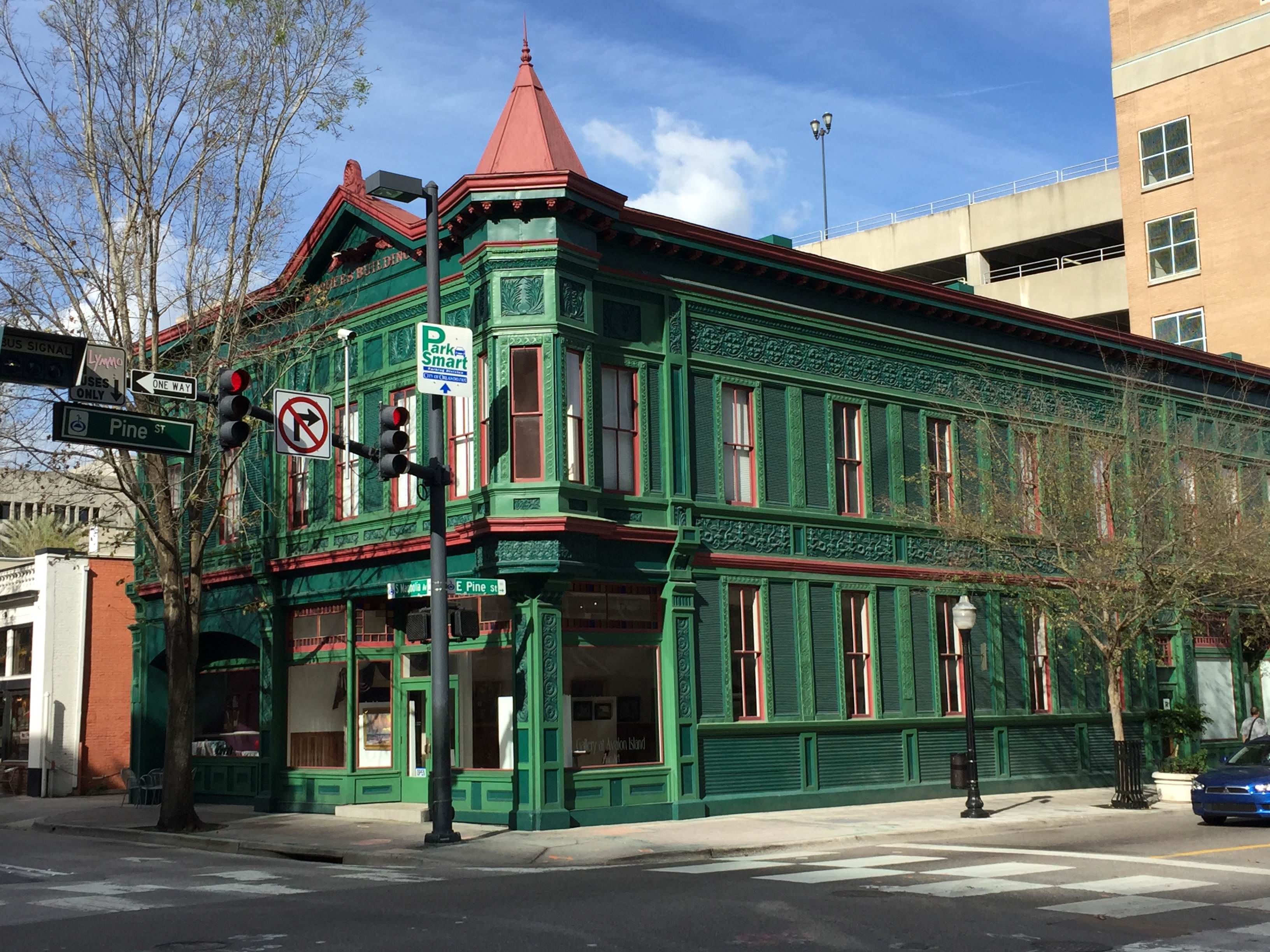 Credit: Orlando Rising (orlando-rising.com)
Spaceship Earth Disney
Take a trip to Walt Disney World to see this futuristic architectural feature. This 18 foot geodesic sphere is within the Epcot Horizon area of the park, resembling a giant kaleidoscopic golf ball with some 11,324 facets, it feels torn from Stanley Kubrick's 2001: A Space Odyssey. In fact, prominent sci-fi writer, Ray Bradbury, writer of Fahrenheit 451 was consulted for the sphere's design. The sphere houses a 15 minute sensory experience, virtually transcending visitors through space and time to view the complex, enthralling journey of the humankind from prehistory to the modern day.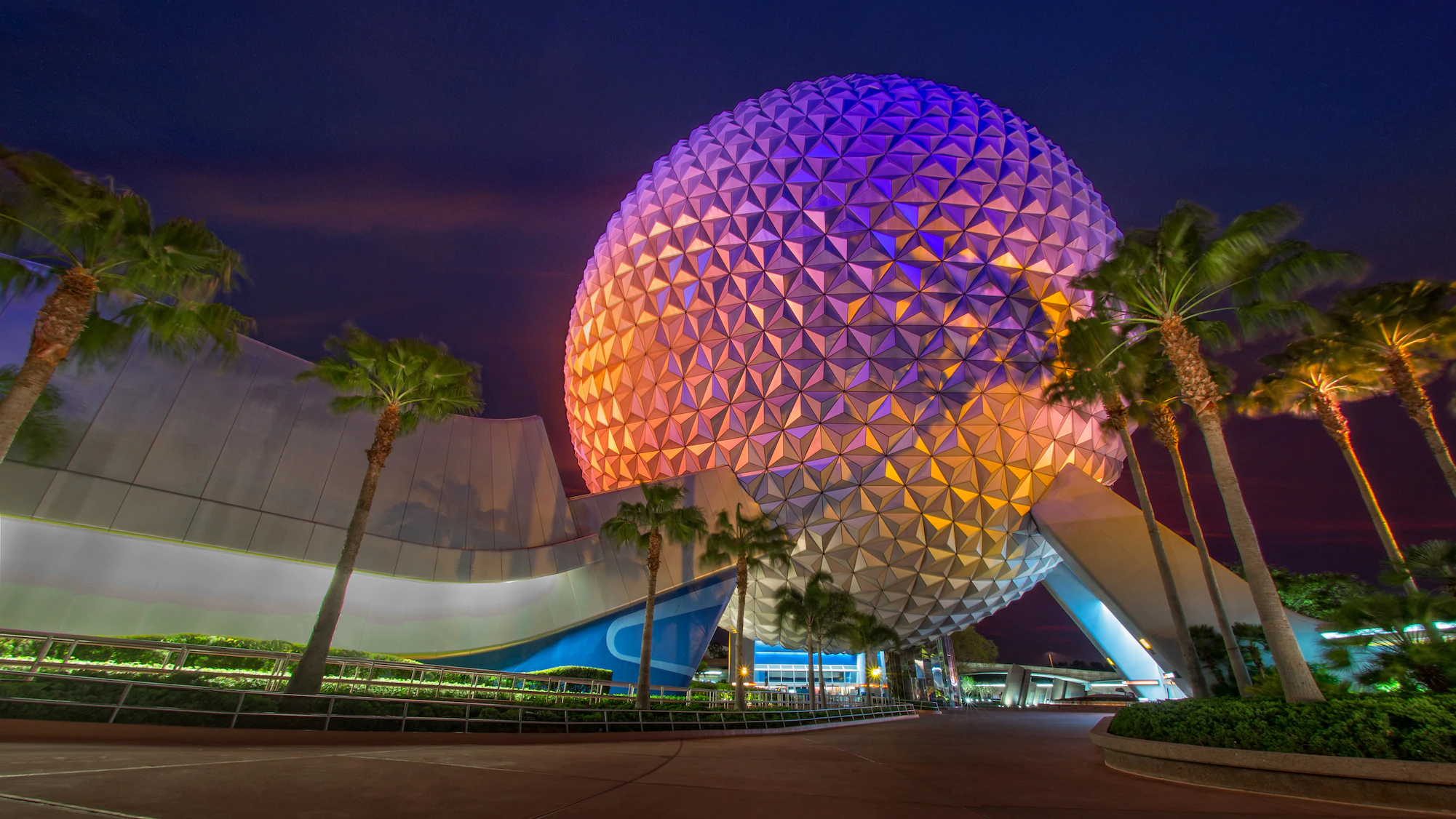 Credit: Disney (disneyworld.com)
Knowles Memorial Chapel Rollins
Situated in Winter Park, within the campus of Rollins College is this stunning historical Medieval revival chapel. It was designed by Ralph Adams Cram, the renowned architect of churches and ornate collegiate buildings, who also designed the Notre Dame University chapel. Constructed in 1932, the spectacular organ inside is the original from the time of construction. This little gem, tucked away from the hustle and bustle of the city is great to explore on a leisurely Sunday walk through the quaint suburban area north of Downtown.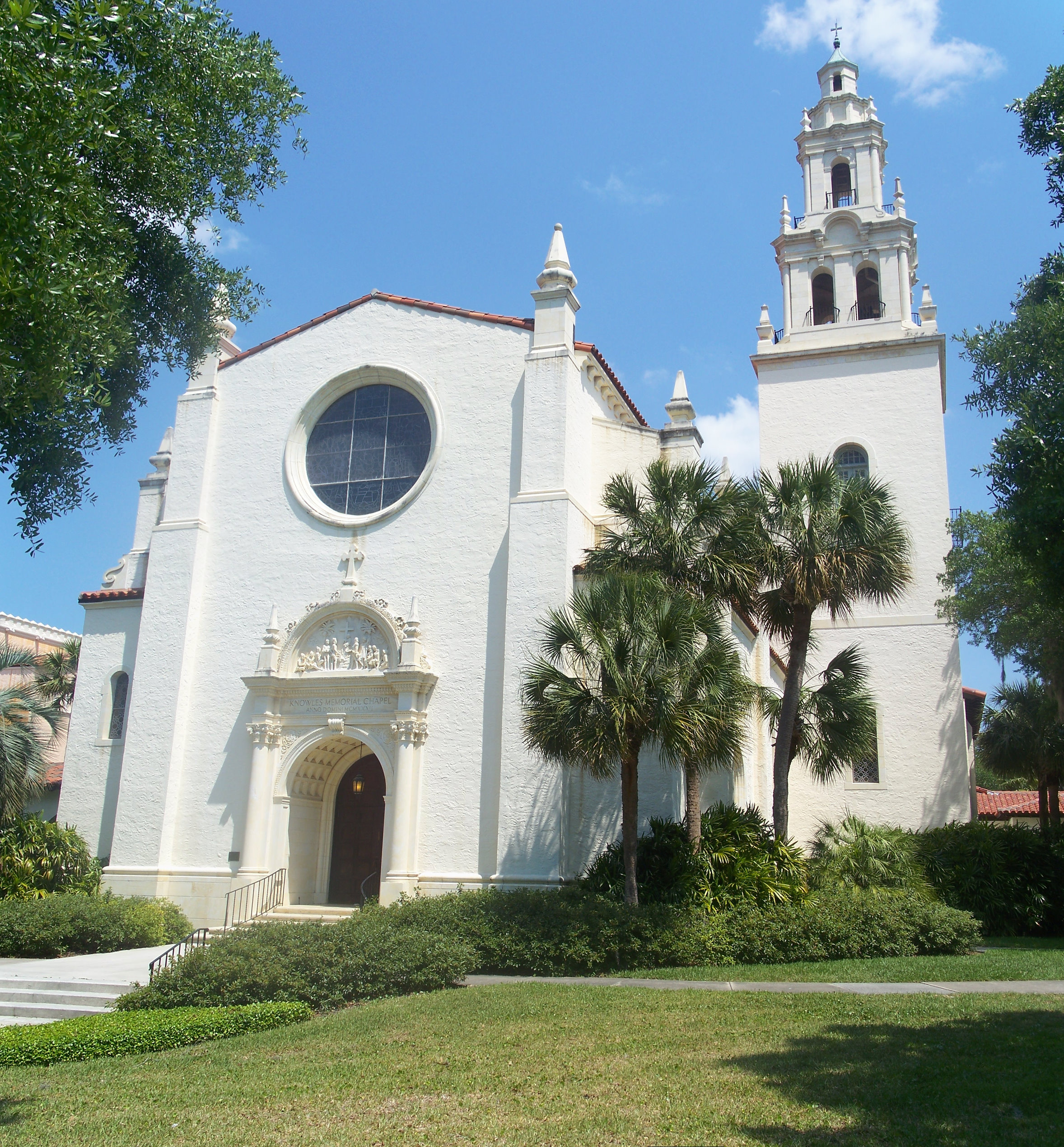 Credit: Ebyabe (wikimedia.org)
Casa Feliz
If you are exploring the Winter Park area, check out Casa Feliz, a restored Spanish-style farmhouse. With an enchanting mixed-brick façade, original roof tiles, a bell tower and a timer balcony, this is a little slice of Floridian heritage. It was designed by influential state architect James Gamble Rogers II, who also contributed to the Florida State Supreme Court Building in Tallahassee and utilised a southern European colonial style, proliferating these styles throughout the state. Previously, the preservation of this building has been under threat, but a local committee have utilised their respective, varied skills to ensure its longevity.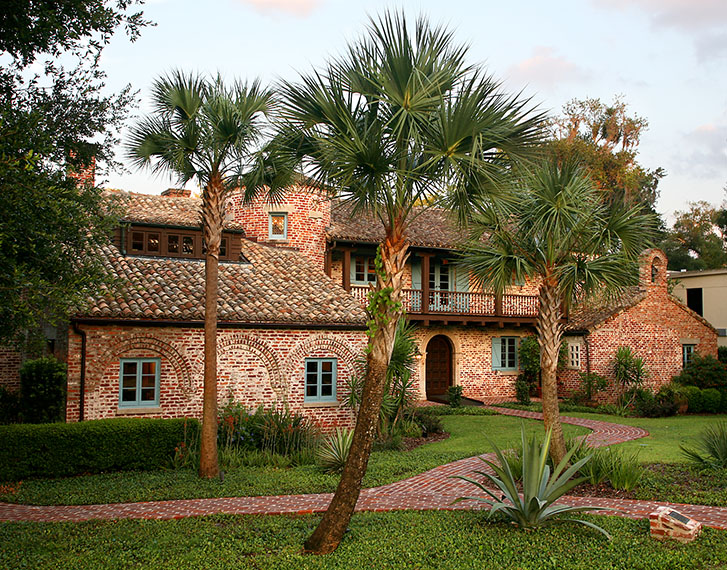 Credit: Casa Feliz
There is so much to see in Orlando, from the lakes to the different districts, downtown to the national park a short drive north, it is no wonder it is becoming a hot destination for homebuyers. Contact us at Propeterra to find out more today.