Cardiff has quietly emerged as a centre for tertiary education in the UK. Alongside its famous university constituted by Royal Charter in 1883, there are Cardiff Metropolitan University, the University of South Wales and the Royal Welsh College of Music and Drama. This has contributed to a vibrant, youthful population, with a large degree of representation for foreign-born students. With typical fees exceeding those of domestic students- especially at Master Degree level-developers have sought to profit from this specialist real estate market. Now, with Brexit and coronavirus weighing heavily on the prospects of the sector, it's a good time to reappraise structural opportunities in Cardiff.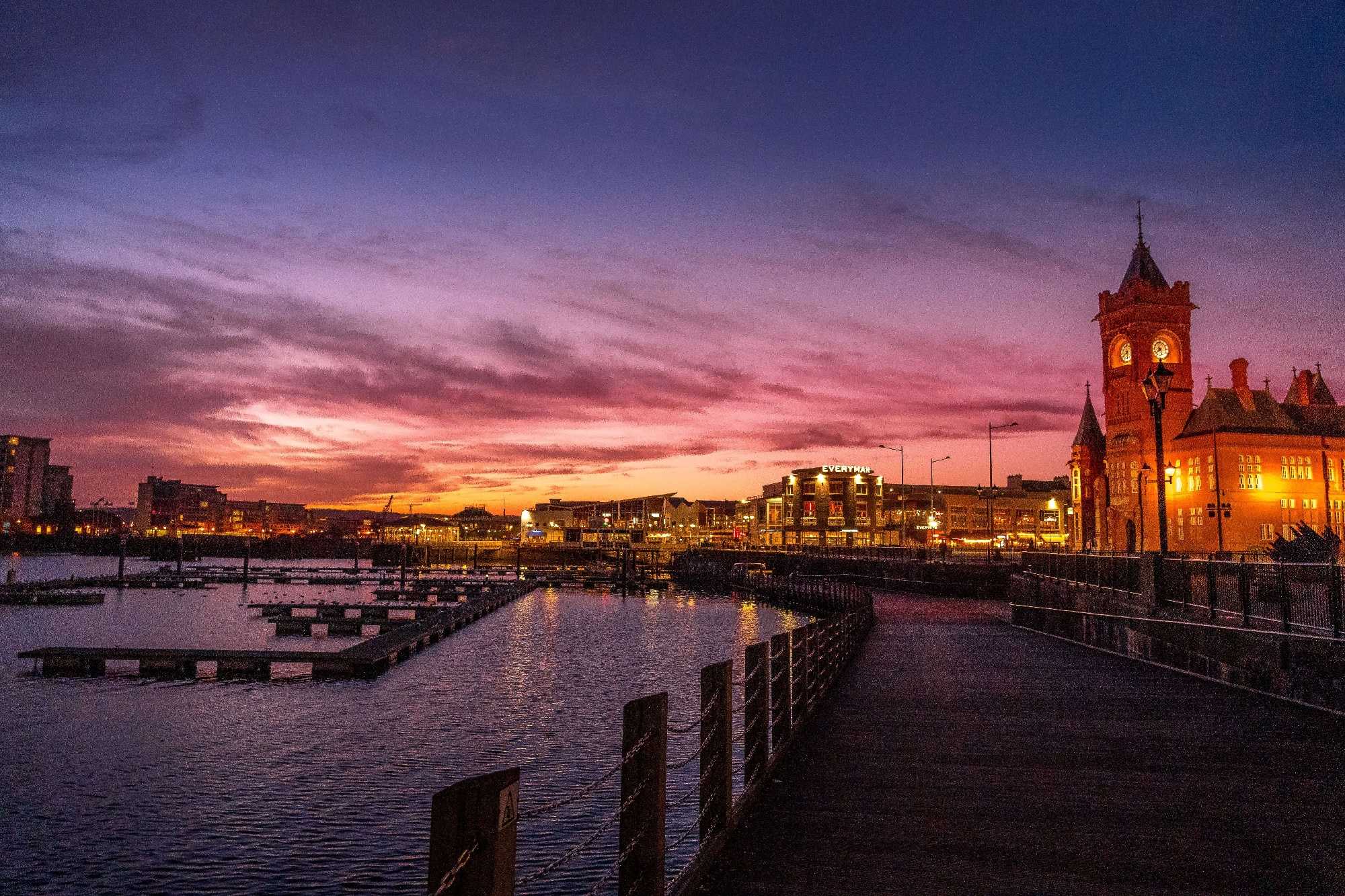 Cardiff Bay, Cardiff, UK by Nick Fewings
Estimates suggest the student population of Cardiff may be as much as 50,000.(Higher Education Survey) 24% of the overall city are aged between 20 and 29, with a further 19% in the 30-44 bracket, according to data from the Office for National Statistics.(ONS) This is directly linked to the popularity of the universities located in the city, and has been viewed by public policy makers as supportive of the overall economic health of Cardiff. The universities have been successful at attracting a growing number of students against stiff competition, not least in the international segment. Overseas students are a large constituent part of the demography of Cardiff, with a virtual doubling of the number of individuals born outside the UK, between censuses in 2001 and 2011.(ONS) With the effect of Brexit yet to be fully felt, it seemed this would continue an upward trajectory ahead of revised numbers in 2021.
But although Cardiff required wider and better provision of student accommodation, there is reason to believe the market had been overtaken by hubris- a situation likely exacerbated by current economic circumstances. In September 2019, leading architects were cautioning of oversupply, given a succession of approvals for projects by the local authority. 7,400 new student rooms were granted in Cardiff in the period 2014-2019, but a number of new schemes were repurposed (at least temporarily) due to construction delays leading to voids.(BBC) Jonathan Adams- responsible for the iconic Wales Millennium Centre- was warning it would not be possible to change usage due to design limitations, meaning the possibility of demolitions if the eventual projects proved unviable.
A good case study is provided by a 34 unit student scheme at Cathay Place. A purpose built student accommodation (PBSA) block, it was granted consent and classed as sui generis meaning it had different size and construction standards to conventional residential or hospitality products. Due to a failure to fill over a quarter of the property, the council reluctantly enabled a retrospective change in consent to apart-hotel rooms.(BBC) Typically, local authorities are reticent to allow such changes precisely because requirements differ. This presents an unusual problem for areas which have granted many consents under these powers, since if they later prove financially unviable they are not easily altered, thereby risking obsolescence.
This raises questions as to the future of Custom House- one of the most iconic schemes conceived in the city. Located between Custom House Street to the north, Bute Street to the East, South Wales Main Line Street to the South and Hope Street to the West, plans were for a 42-storey skyscraper. Initially, project sponsors anticipated an opening in 2018, but at the time of writing, activity is stalled. Tellingly the mixed use development was weighted toward student accommodation with plans to provide accommodation for over 450 people. Given difficulties in attracting financial partners prior to the pandemic, there is little reason to expect it will proceed as previously conceived.
Cardiff authorities have begun to remedy this situation, but it is unclear whether these will be sufficient to avoid a more profound reset of plans for the development of the city. The council has introduced guidance to suggest developers issue adaptability statements, to ensure projects are stress tested against different outcomes for the student accommodation sector. Architects, and civic society, though, have cautioned this guides rather than compels, and much existing stock is built to an inferior standard. They further contend business models were predicated on the kind of financial engineering which required low construction costs and improbably high rents amongst an affluent (and largely international) student market. If either of these variables are disrupted, there is a serious risk of developer and investor delinquency or default.
Alongside this debate, opportunities have emerged. Cardiff authorities claim there is a mismatch between the number of students and the number of PBSAs granted. In pure numerical terms this is correct, but it neglects the more significant question of affordability. Cardiff- like many other UK cities- tends to place students in Houses of Multiple Occupation (HMOs). Occasionally substandard student 'digs', they are more often an accepted form of tenure for British students. In a hunt for yield, investors seem to have misdiagnosed the illness. Like the Private Rented Sector (PRS), they alighted on economies of scale and the need for superior purpose built blocks, but, prices have tended to price out a large part of the market. The BBC, for instance, reports Cardiff customized blocks rent for nearly double traditional HMOs- an assessment largely corroborated by Cushman and Wakefield.(BBC) Therefore, it leaves developers competing for a shallow pool of demand. Typically this involves international students, unaccustomed to the HMO model, or wealthier British undergraduates. For the majority of the market, student loans are capped, so unlike PRS, there is not a flexible demographic looking to occupy.
Considering fundamentals, and tempering the model, is prudent. Propeterra analysis suggests a weakening of demand for PBSAs in Cardiff, but a heightened demand for improved HMOs. The popularity of the city as a student centre does not seem to be diminishing, but in the tunnel-like focus on new build stock, investors have overlooked the minor (and often cosmetic) improvements to properties which can deliver outsized benefits in terms of yields. With the likelihood of increased distress given ongoing reforms to buy-to-let mortgages and the broader economic effects of COVID, cash buyers will be able to pick up strong income producing assets in Cardiff. In the medium term, genuine mixed use developments with limited student accommodation, more PRS, and flexible retail spaces, will likely be favoured by both planning authorities, and the still active, institutional investment community.