Tampa is a beautiful coastal city, rich in history, wildlife, people and weather. With so much on offer, we have made a shortlist of essential activities for you to do in Tampa. These activities are truly special, providing an authentic understanding of Tampa's history, picturesque coastline and ferocious feline friends.
Big Cat Rescue
This animal sanctuary was recently featured on Tiger King, a Netflix documentary series about the market for big cats in the United States. Run by Carole Baskin and husband Howard, this wildlife sanctuary saves tigers, lions and other felines from harm. Visit the park to get up close and personal with these beautiful creatures in ways you never thought possible. Big Cat Rescue is for those who have dreamed of safari through the Serengeti, watching these special creatures in their natural habitats. The sanctuary offers family friendly activities and the engaging, knowledgeable staff are always keen to help educate visitors about the work they do nationwide to combat the illegal trade of these big cats. With over 80 lions, tigers, bobcats, panthers, cougars and more, this park is a truly memorable experience for all.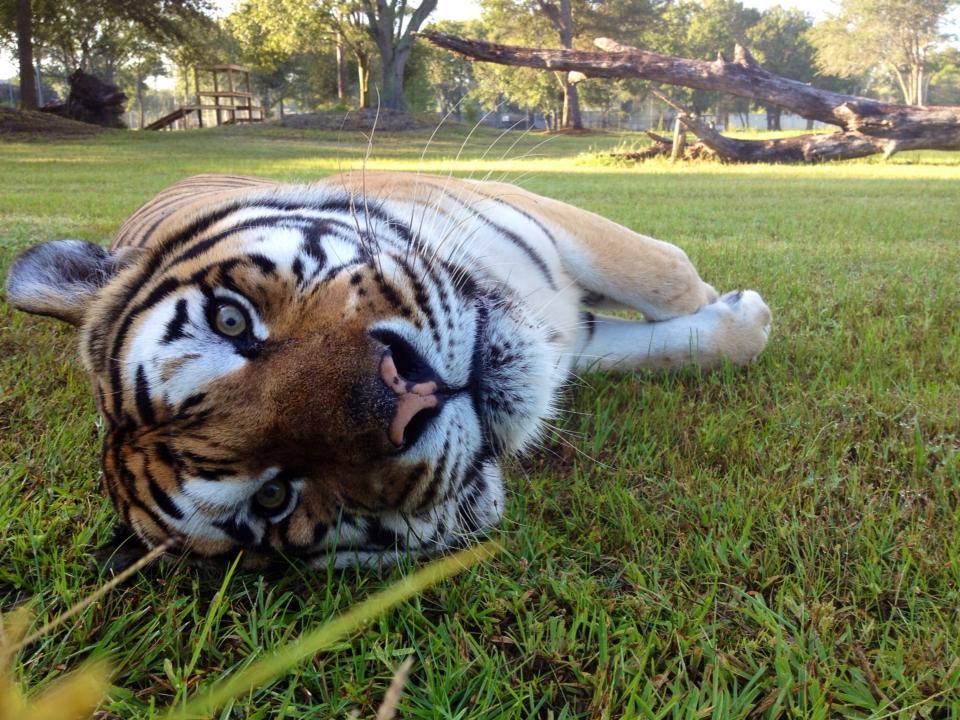 Credit: Big Cat Rescue
Tampa Fishing Charter
The deep-blue waters off the coast of Tampa are teeming with marine life. If you are an amateur or professional angler, the many companies that offer local guided tours of the waters, equipment and fishing vessels, all offer a similar and thoroughly enjoyable experience. Trips last between one and four days, offering time to learn the ropes or simply enjoy being out on the crystal waters around Tampa. An escape from the lively activity of the city, fishing is a great way to learn the biodiversity of Florida's waterways and unwind in a captivating setting. From fishing the shallow waters for Redfish, Snook or Trout or the deep water for Snapper or Grouper, your expert guide will teach you all you need to know.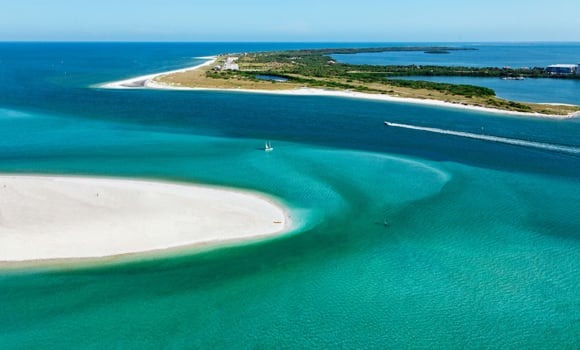 Credit: St Pete Clearwater
Helicopter Tour
See Tampa's breathtaking scenery from a unique perspective with a tour over the city's coastline. Take off from the easily accessible Albert Whitted airport in St. Pete's downtown neighbourhood before coasting along the shoreline, over St. Pete's pier and westwards to Treasure Island. From the stretches of white sandy beaches to Shell Island and Fort De Soto's wildlife from a bird's eye view, you can fly onto the impressive Sunshine Skyway Bridge and slowly back to downtown Tampa. This unique way to see the city is mesmerising, showing off just how beautiful Tampa is, you will wish you have always lived here. Don't forget to bring your camera and capture the amazing scenery!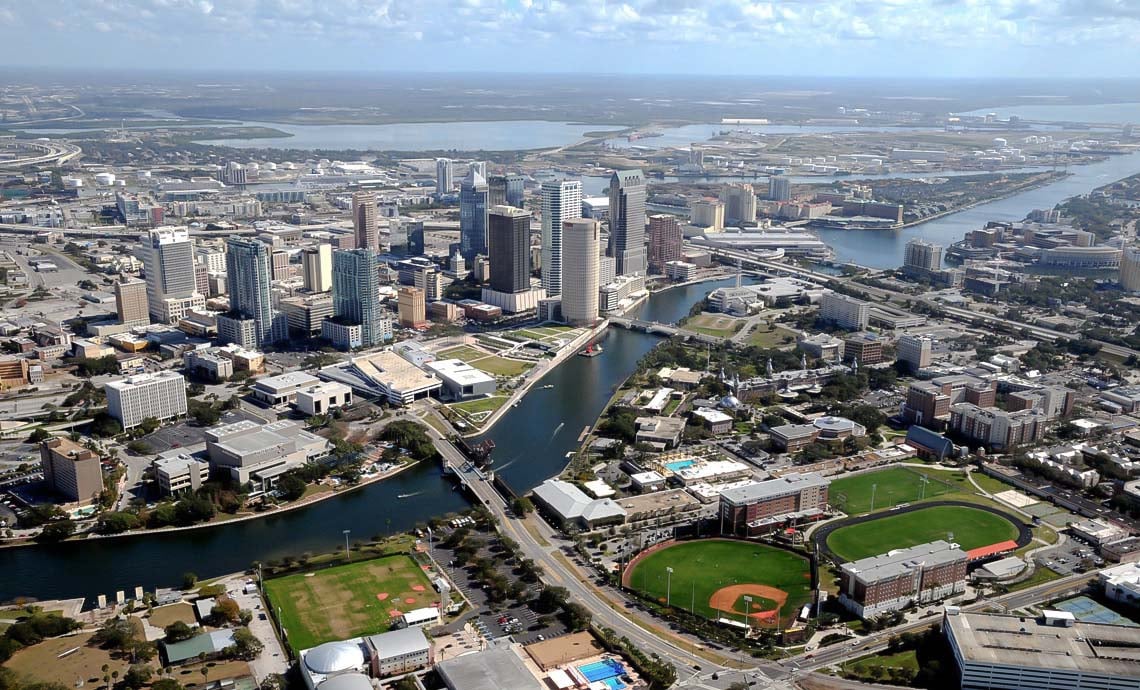 Credit: Aerial Photography Florida
Tampa History Cruise
Learn about the rich history of Tampa from pre-colonial times to the present day on this educational, immersive cruise along the coastline of this fantastic city. The cruise will take voyagers along the shimmering, blue waters past museums, the famous 'Plant Hotel', some of the most expensive waterfront homes in the city and the authentic pirate-ship, the Gabriella. Listen to on-board commentary as you are transported under the bright, Floridian sun and enjoy light refreshment. With multiple departure times per day, voyagers can fit this rewarding activity into their busy schedule.
Brewery Tours
For all the beer lovers out there, Tampa is jam-packed with breweries scattered all over the city. Discover Tampa's award winning craft beer scene through guided tours of the breweries. With introductions to the brewing process, get a hands-on understanding of the processes and for those over 21 years of age, the tasting sessions are a fun, interactive activity that champions the delicate mix of hoppy and malty flavours. Tampa has a rich history in brewing beer, dating back to 1896 in the Cigar District of the city, now called Ybor City. From this, Tampa has gone from strength to strength to establish itself as one of the United States' premier locations for craft beer. There are a few companies that provide citywide tours or you can choose which breweries to tour independently.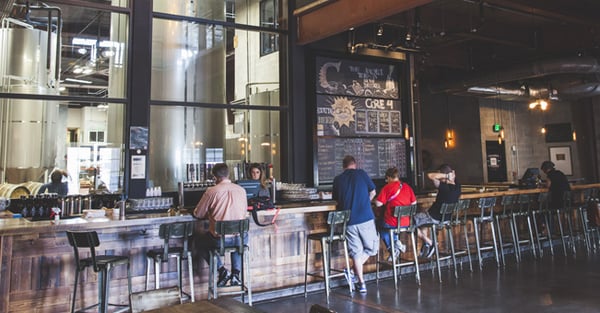 Credit: That's So Tampa
Raymond James Stadium
Affectionately known as the "Ray-Jay" to locals, this stadium is home to the Tampa Bay Buccaneers of the NFL (amongst a few other smaller Tampa-based teams). With a capacity over 65,000 people, this is the place to be on a Sunday afternoon tailgating to watch the impressive sporting spectacle during the football season. The stadium played host to the Superbowl in the 2000 and 2008 seasons. With Tampa due to host Superbowl LV in early 2021, the city is buzz with anticipation and preparations are underway for parties and celebrations galore. Make the Tampa Bay Buccaneers your local team and become a Tampa local today with Propeterra.
Gasparilla
This unique festival takes place from January to March in Tampa. Its origins revolve around the mythical invasion of pirate José Gaspar, a popular figure in Floridian folklore. This totally bizarre festival involves a replica pirate ship sailing into the harbour downtown, with the crewe approaching the Mayor to 'demand' he hand over the keys to the city. The ensuing celebratory parade is a joyous, citywide affair from children's parades to food events, this unique event is a spectacle not to be missed.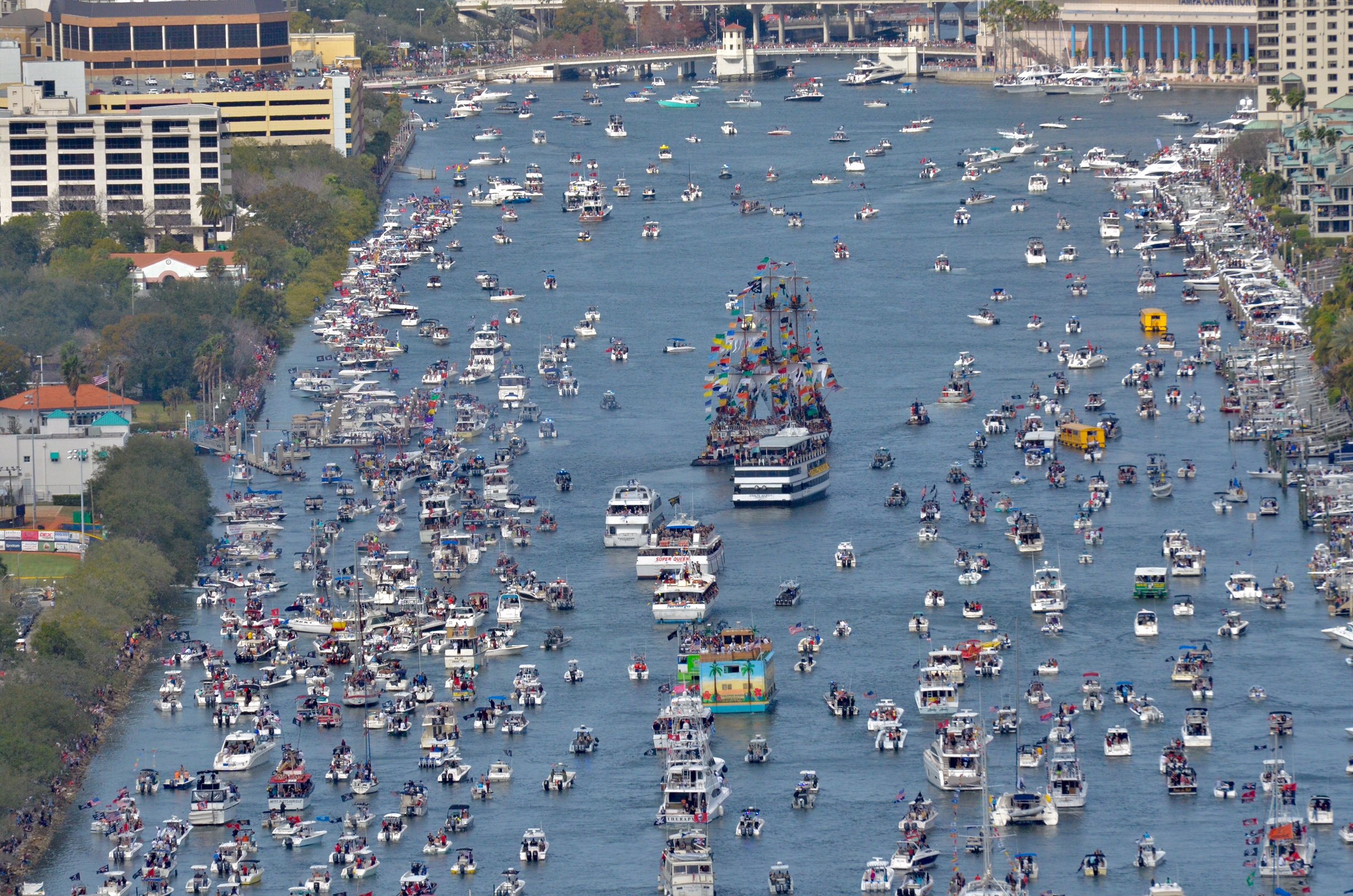 Credit: WFLA (wfla.com)
Tampa offers so many riveting activities for you and your family. If you want to learn more about the fantastic property opportunities Tampa has to offer, contact Propeterra today!