The economic capabilities of Thailand have shown glimpses of strength in the past twenty years. Even though periods of political and economic peace have brought the nation moments of prosperity, Thailand has faced many struggles, resulting in periods of stagnation in the economy. Thailand has been a victim to unfortunate circumstances but has been able to repeatedly rebound against odds. We saw the recovery of Thailand's economy against the global recession of 2009, with a GDP growth rate of 7.5% in 2010. After the historic flooding of 2011, which was its worst in half a century, Thailand proved once again it could execute an unlikely resurgence, exhibiting a GDP growth rate of 7.3% in 2012.
With promises of political stability in the near future, Thailand emerges as one of the world's frontier markets. The country's numerous opportunities gives investors a chance to benefit from a likely comeback in the country's economy. This has already grabbed the attention of investors, as foreign investment has seen applications increase from 71 to 199 in 1Q 2016, constituting a 280% increase. Strong commitments from foreign investors have and will continue to push Thailand in the right direction.
Thailand boasts a unique real estate market, which is quite stable, despite the economic and political volatility that has occurred throughout the country. This is especially true in Bangkok, where limited spaces for prime real estate locations have driven rental prices to high levels, which is expected to continue. With record tourism levels, Thailand's hospitality, retail, and residential sectors have seen strong demand and investment. With such unusual circumstances for a developing country, this poses a lot of inefficiencies for those looking to invest in Thailand's opportunities. Then again,these complexities have also created numerous lucrative possibilities for shrewd investors who take advantage of in-depth country research.
In light of this, it is my pleasure to present you the Thailand Real Estate Report 2017. We have sought to provide a full overview of the conditions that affect Thailand's market, and through the research compiled by our analysts, this report will provide useful insights for investors looking to plunge into the Thai market. We hope that the knowledge from this report will help you take advantage of the opportunities we see in Bangkok and the rest of Thailand.
Introduction
Following political unrest in 2014, Thailand's economic growth has seen a decline in its impressive numbers from previous years. However, there remains strong interest in the nation's real estate, especially within the country's capital city. With potential for future growth, investors continue to show demand for select opportunities.
To promote growth in the current year, the Thai government chose to declare 2016 a favorable year for investments. It has been designated a unique promotion year, supplemented by various incentives. Projects in select industries and Special Economic Zones (SEZ) are providing a plethora of tax and non-tax incentives. A corporate tax rate reduction to 20% that was intended for 2013-2015, has now become permanent. Investments in 10 select industries, defined by the government as new growth engines, will provide investors with additional incentives. These 10 target industries include: next-generation automobiles, smart electronics, tourism (wellness, medical, and luxury), agriculture & biotechnology, food for the future, robotics, aviation & logistics, biofuels & biochemicals, digital, and medical hub efforts. Investors in these industries can receive special exemptions from corporate income taxes of up to 15 years.
Thailand's foreign investment inflow has recently seen a decrease. This is evidenced by a decline of $15.8 billion to around $3.7 billion from 2013 to 2014. After the military coup in May 2014, new political leaders have brought a focus to diversifying the economy. The government's decision to supply special incentives for the targeted industries has been cited by Thailand's Board of Investment as a main reason for a large fall in FDI, since these newly introduced incentives, implemented in 2015, heavily favor specific industries. Approximately 70% of approved projects through foreign investments are within these sectors, but overall FDI inflow has decreased. This was an expected and necessary move in order to diversify the country's economy to become an increasingly global economic presence.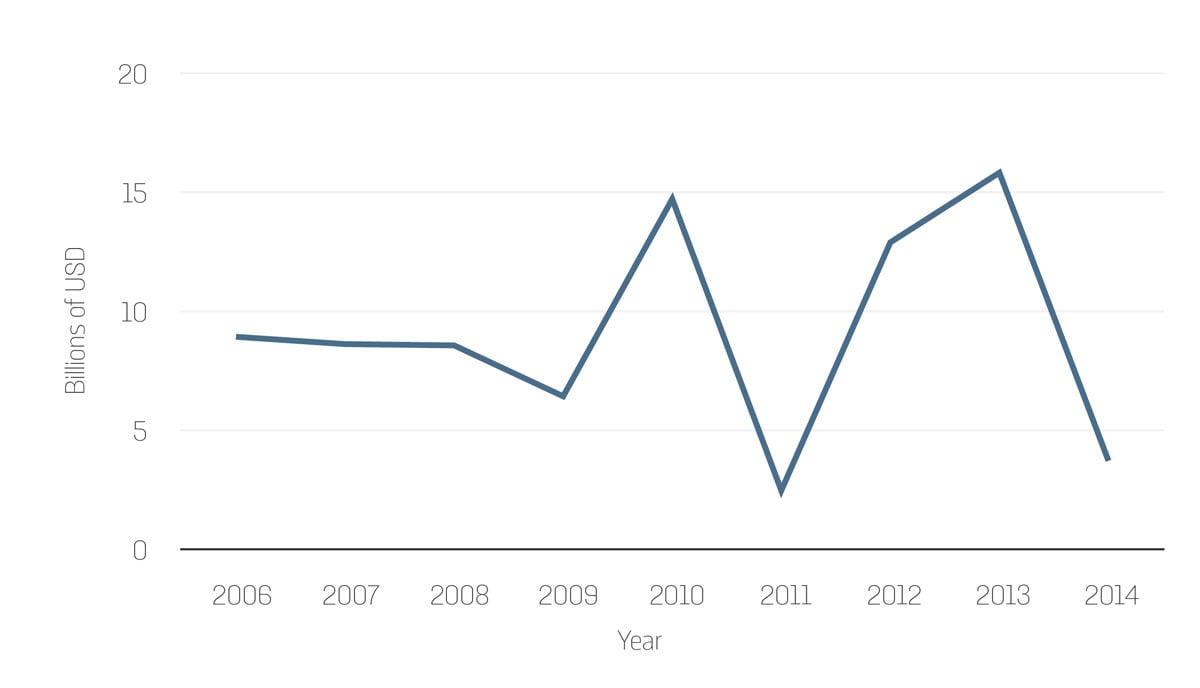 Economics
Thailand has made its mark as one of the premier emerging markets in the world. Its position as the second-largest economy in Southeast Asia has made its presence known in the international market. Then again, Thailand has also been a victim of economic downturns, natural disasters, lack of investment, and political unrest. Additionally, the country faces an aging population, with the median age nearing 38 years. Although these problems have made it difficult for Thailand to solidify its presence as a global economy, government focus on the resurgence of the economy will lead the way to the future growth of the nation.
Growth is projected to continue in Thailand, improving its GDP growth rate of 0.8% in 2014, to 2.8% in 2015. Assuming there is no political distress in the lead-up to the national elections in 2017, GDP growth is estimated at 3.0% for 2016, and 3.5% in the following year. Additionally, the government has approved plans for nation-wide infrastructure development that are planned to continue until 2022. These largescale infrastructure plans will be primary factors in the future economic success of Thailand. Included in these projects are the expansion of the Suvarnabhumi International Airport in Bangkok, the implementation of an inter-city rail network, and the creation of modern public transportation systems.
Within the past decade, Thailand has had a track record of economic growth. The nation has experienced significant increases in its GDP, with exceptions of poor GDP growth some years due to unfortunate circumstances. In 2008, with the Financial Crisis, this led to negative GDP growth of 0.7 %. In 2011, the flooding during Thailand's monsoon months left the country with property damages totaling to 45.7 Billion USD. In 2014, sociopolitical unrest throughout the country as a result of a military coup stalled the economy. Thailand is currently experiencing a slow economic recovery. Government spending and planning have been set out to boost the economy. Investment should increase as infrastructure changes are made in accordance with Thailand's Infrastructure Development Master Plan. The master plan has a total investment budget of 3.38 trillion Baht, with 53% of the total budget set to be used in the current year.
Thailand's GDP Growth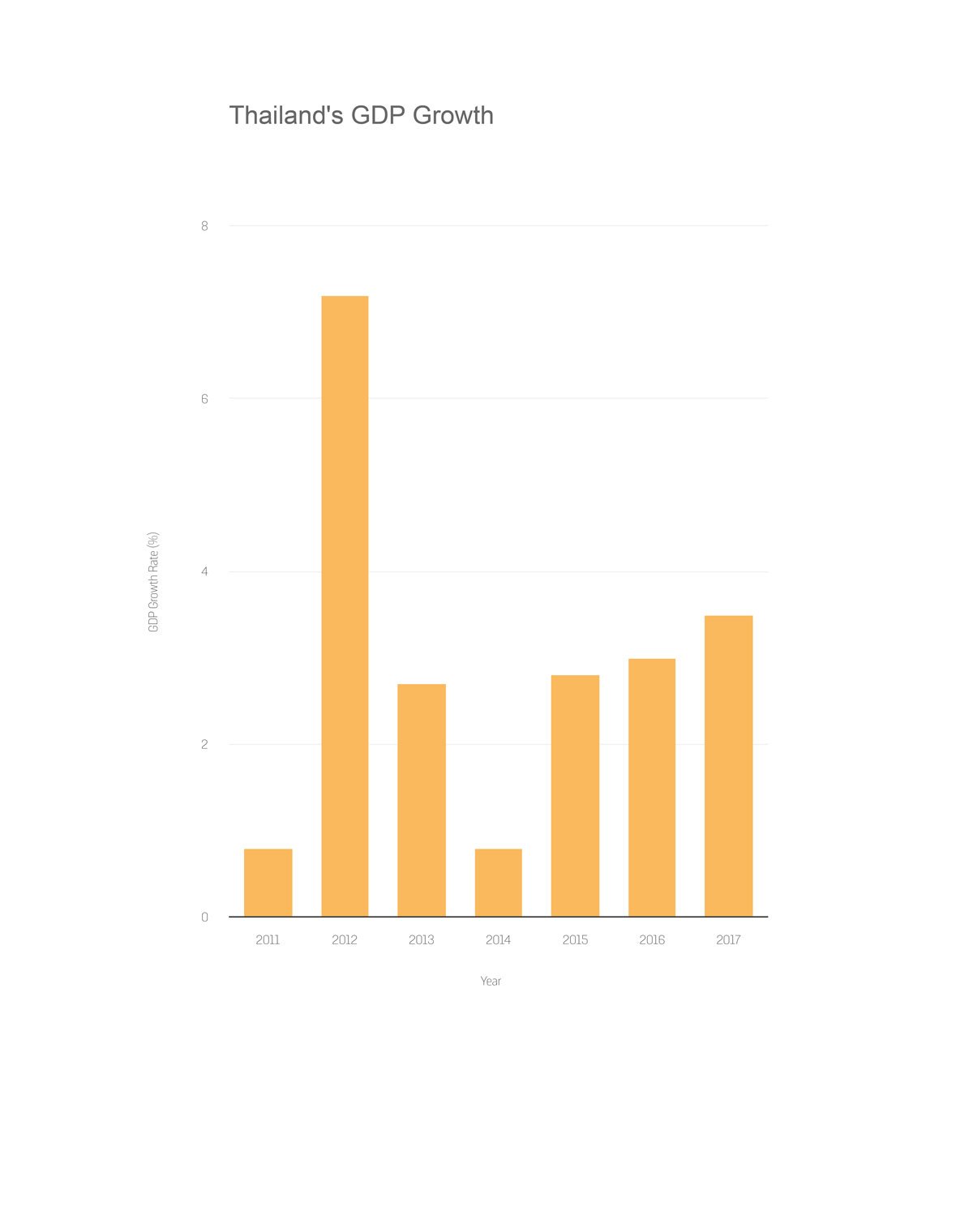 Exports
Exports of goods and services are a primary driver of the economy of Thailand. In fact, these exports help to comprise approximately twothirds (67.6 %) of the nation's GDP. Among the main exports are commodities like rice, rubber, textiles, jewelry, and electronics. In fact, Thailand is one of the world's largest exporters of rice. With large tourism numbers, visitor exports account for nearly 17.9% of the country's total exports. In recent years, Thailand has also become a global force in automobile production and exportation. It accounts for nearly 12% of the nation's GDP and has become one of the main exports. Yet, concern has been brought to the nation's economy as demand and valuation for Thailand exports has seen an overall decrease. This is shown by a decrease in export value of 7.3% from 2014 to 2015. Fortunately, the outlook for future export values seem to be seeing a slow, but positive trend. Agriculture export values' growth rates have stabilized for the first time in 7 quarters after a consistent decline. Export values are expected to increase by 3.0 % in 2016, especially with agriculture prices, which are projected to increase over the next years.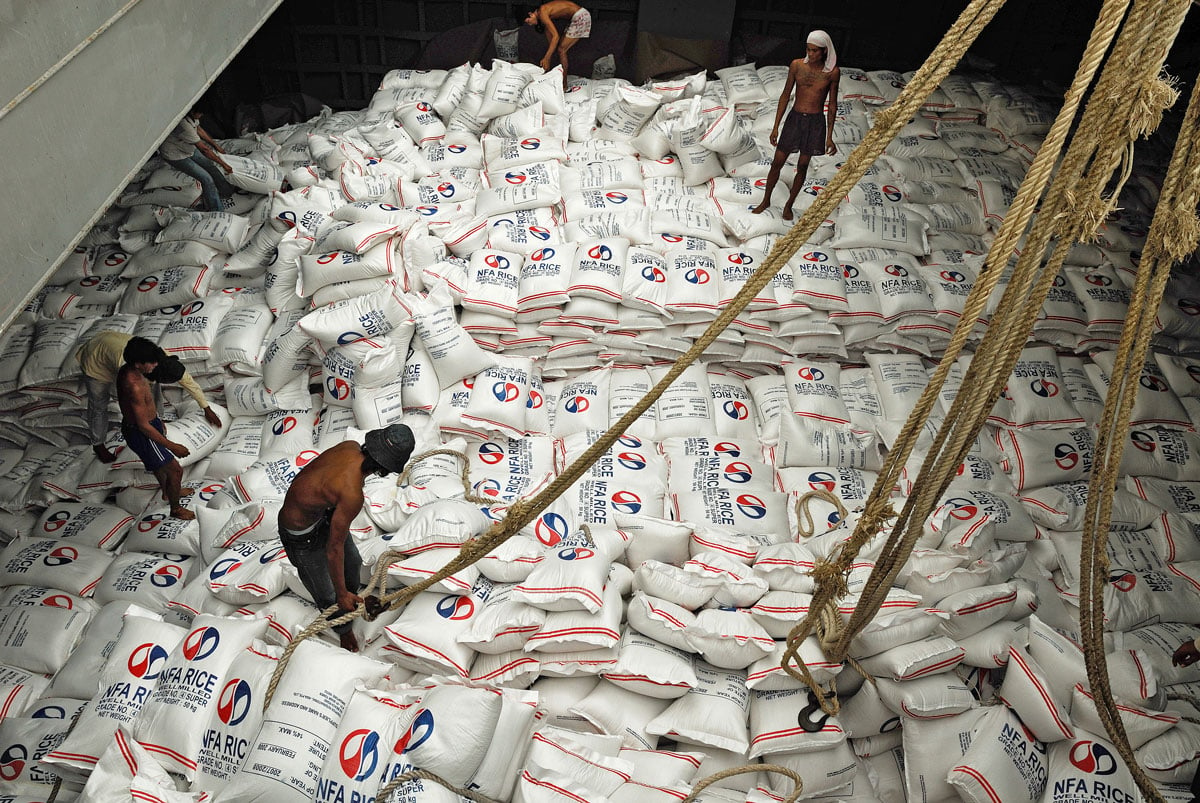 Thailand relies heavily on China as its main trade partner for both imports and exports. China accounts for a large portion of its nation's imports, accounting for 18%. Japan accounts for 16% of imports. Likewise, China's demand on Thailand's exports plays a huge part on its economy, with 12% ($29.5B) of Thailand's total exports being directed towards China. However, in 2015, exports declined by 5.78% y-o-y, largely due to slowing economies in ASEAN countries and China. As part of the ASEAN community and with Thailand's prime location as the central hub for this community, export trading still retains a high value. ASEAN trading accounts for nearly 26% of Thailand's total export value. Provided that Thailand advances logistics alongside its infrastructure plans, there is huge potential to become the regional trading center for imports and exports in the ASEAN community.
Travel & Tourism
Travel & Tourism is another primary driver of the nation's GDP growth. Thailand has become one of the world's top destinations for international tourism. Consequently, the travel and tourism industries have become a pinnacle in the nation's economic makeup. The total contribution of this industry (direct and indirect) accounts for approximately 20.8 % of Thailand's GDP. Also, 15.8% of Thailand's employment can be accredited to travel and tourism. The total contribution to GDP from this industry ranks 16th out of 184 countries. Additionally, the travel and tourism industry accounts for 6.8% of investment in the country.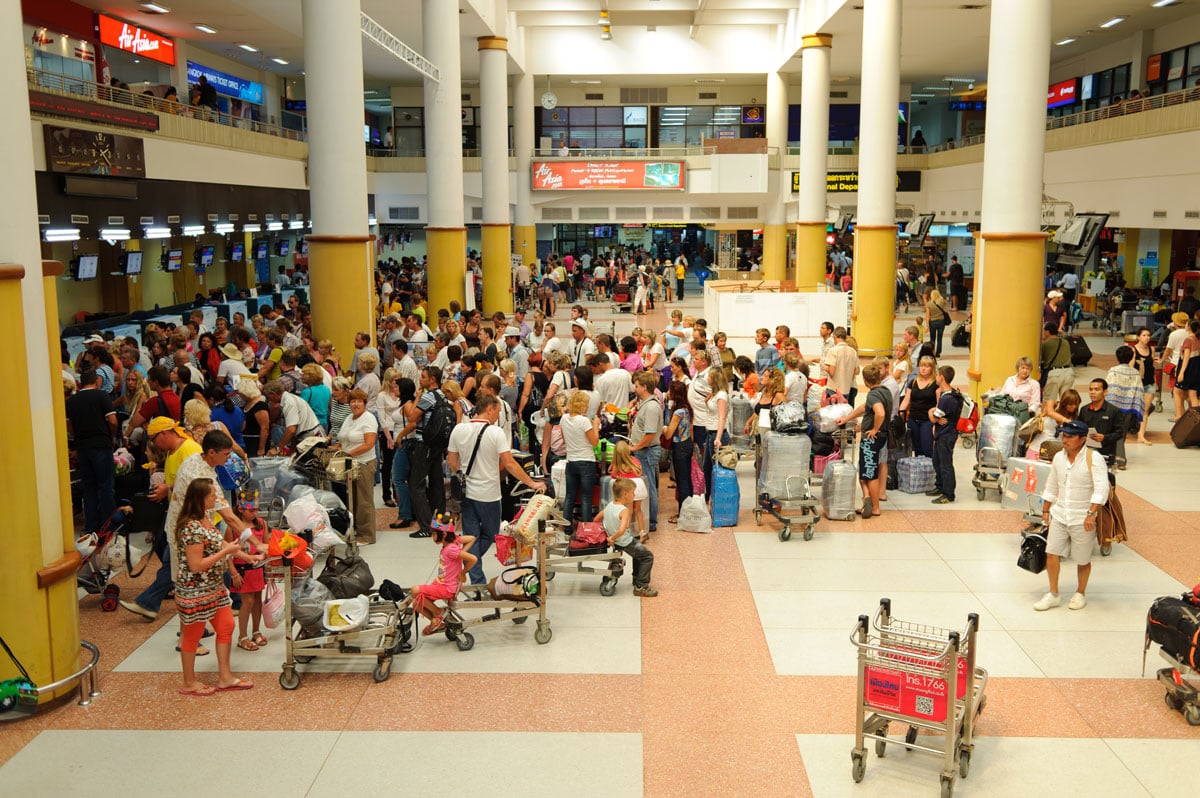 In fact, after the military coup in 2014, tourism levels during that year only witnessed a negligible decrease. Tourism levels are expected to increase heavily as Thailand continues the expansion of their main airports. The Phuket airport is currently undergoing a $146 million expansion in order to facilitate the increasing number of visitors. A new terminal is nearing completion (September 2016) and will be able to handle approximately 5 million passengers a year. This will help to significantly reduce airport congestion, as the airport has faced criticism for processing twice their designed number of 6.5 million passengers. In the first quarter of this year, passenger traffic in Phuket increased by 18.7%.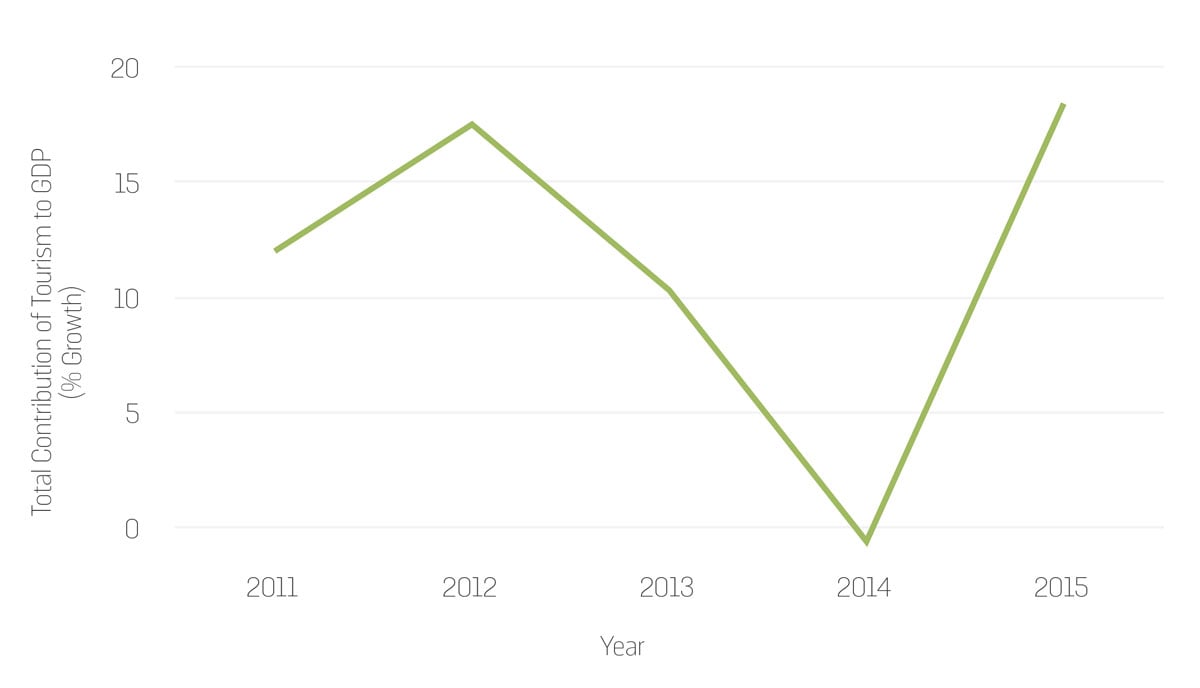 Travel & Tourism in Thailand is expected to increase its total GDP composition from 20.8% (2016) to 30.5% by 2026. The luxurious venues, international retail, and cultural experiences that Thailand offer have garnered global visitor interest. It's apparent that there is a promising future for tourism in Thailand, especially considering that comes with increases in visitor exports, investments, and employment.