Tampa is undergoing potentially growth-defining development projects. From new medical schools to residential complexes, Tampa is boasting its investment in new and exciting ways. With more than $1 billion worth of construction targeted to completion before February 2021, investment is pouring in to put Tampa ahead of the curve. This upswing in urban development is branding Tampa as an increasingly modern and internationally appealing city. Since 2009, the year Tampa last hosted the prestigious NFL Super Bowl, the bay area has been party to dozens of extensive development projects, and with Super Bowl 55 to be held in Tampa Bay in 2021, the development has ramped up to deliver a modern Floridian welcome to future tourists and investors. Here is a selection of some projects we think will elevate Tampa on the domestic and international markets.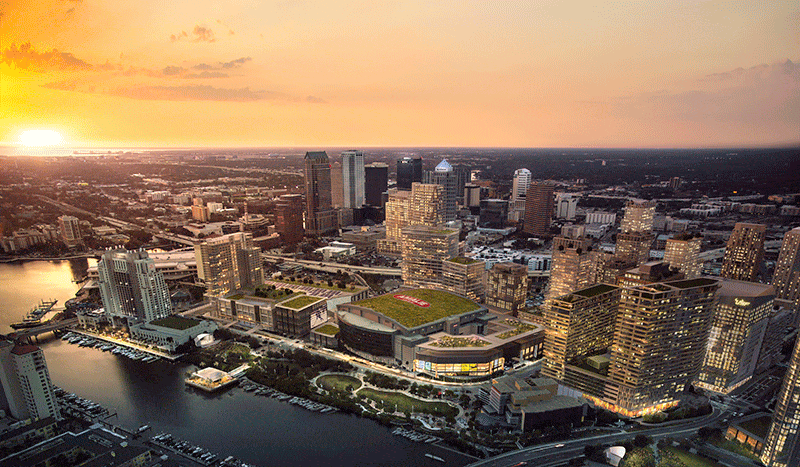 Credit: Urban Land Magazine
St. Petersburg Pier
The jewel in the crown of the stunning urban waterfront in the downtown district of St. Petersburg, or to the locals St. Pete's, is the new $92m pier and its surrounding 26-acre site. The unveiling of this project is set to be a diary of events from spring to past Independence Day on July 4th.
The project includes the development of a $1m adventure playground, a fishing deck for the amateur anglers, a five-storey building at the end of the pier and an aerial sculpture by artist, Janet Echelman, that reportedly cost $1.47m.
Set to be completed by late spring 2020, the pier will act as a destination and hub for downtown nights with restaurants and bars populating the length of the boulevard. Establishments set to open an outlet on the pier include the Teak Restaurant, Pier Teaki Rooftop Bar, Doc Ford's Rum Bar and Grille, and Driftwood Café. The pier will also be home to the educational Tampa Bay Watch Discovery Center, to teach visitors about the preservation and wonder of Tampa's ecosystem.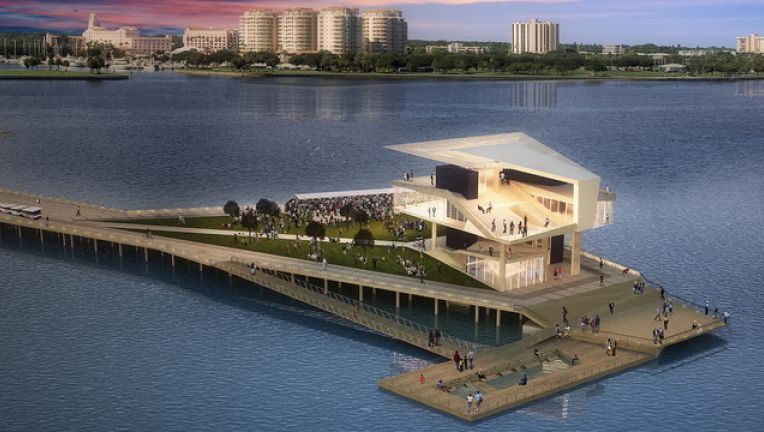 Credit: Fox News
JW Marriott
This project, valued in excess of $200m, was said to be a significant factor in the decision to host the 2021 Super Bowl in Tampa according to the Tampa Bay Super Bowl Host Committee president, Rob Higgins. This hotel, a landmark in signifying the city's growing tourism and business sectors, will exceed 500 rooms over 26 storeys and play host to the highest rooftop bar in the city as well as corporate, ballroom and social spaces. This standout edifice will be connected to the existing Marriott on Water Street by an elevated walkway. Collectively, this complex will contain 1200 plus high-end guest rooms in the heart of downtown Tampa. As a potential new hub for out-of-town businesses and tourists alike, the JW Marriott will play a significant role in Tampa's rise both in and outside of Florida.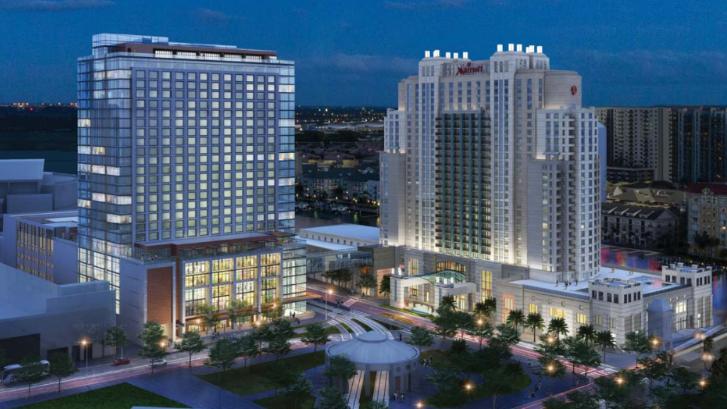 Credit: Tampa Bay Business Journal
Midtown Tampa
This quadrant of city from the northeastern corner of N Dale Mabry and W Cypress Street is due to undergo a $550m development. Only two miles to the south of the Raymond James Stadium, this 22 acre plot has involved multiple contractors working to complete the redevelopment in time for the Super Bowl. Midtown is designed to attract young professionals through its metropolitan feel, smaller spaces designed for single or dual occupants, a large Whole Foods Market, 7 storey office space, fitness routes and a number of restaurants vying for prominent locations within the neighbourhood. Even executive chef, Chris Ponte, of the renowned Café Ponte in Clearwater has earmarked a location for his next endeavour. This sizeable redevelopment will send shockwaves through its surrounding area to modernise and market itself to the professionals of Tampa's growing industries.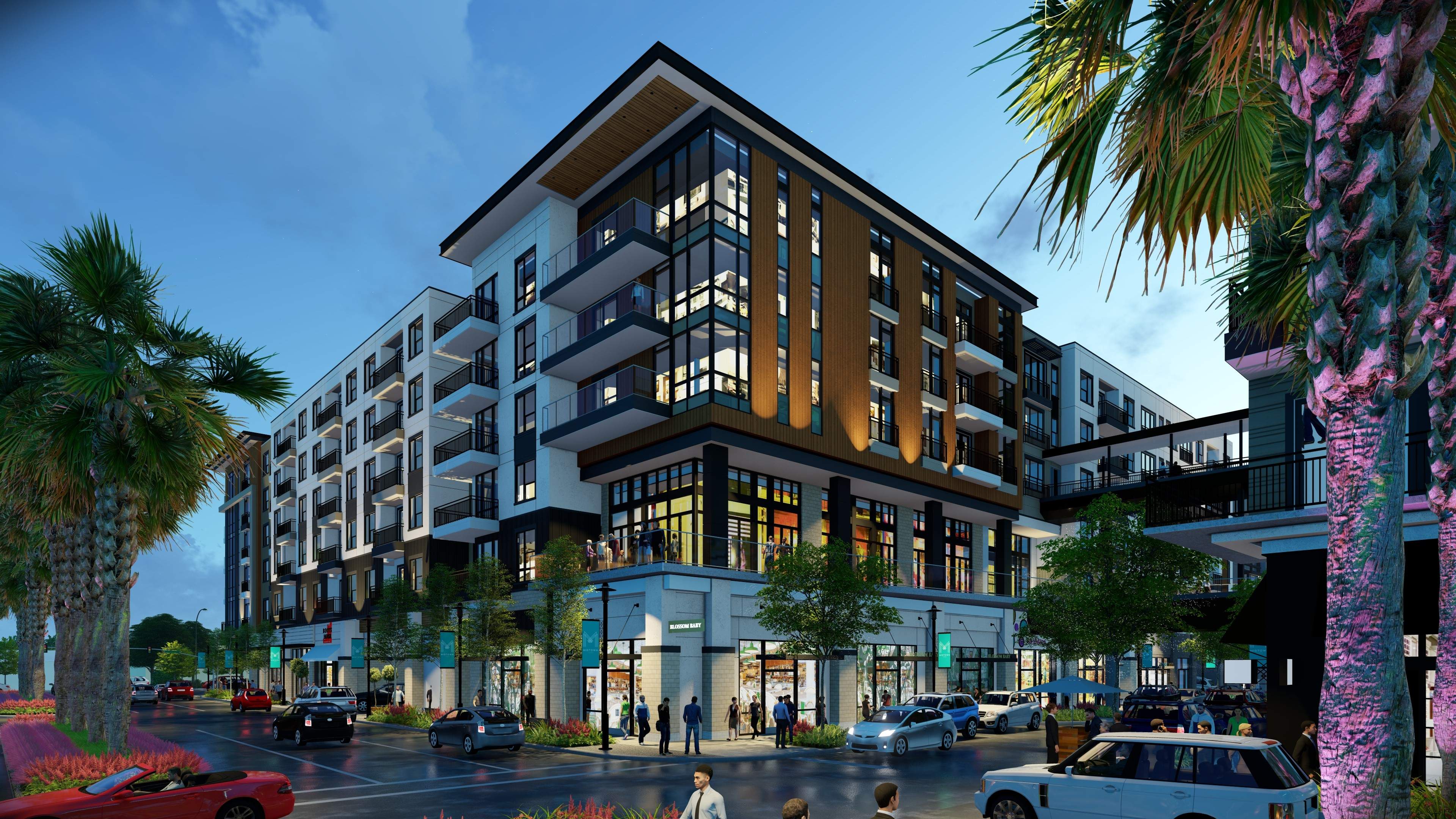 Credit: Tampa Bay Times
Haya Hotel
Ybor City, the Latin cultural home in Tampa, has been injected with a $52m hotel development project. The 176 room, 4 storey building will feature a spacious restaurant capable of hosting over 150 covers, an interior courtyard complete with swimming pool and lounge, and a 42 seater café. Named after one of Ybor City's founders, Ignacio Haya, this hotel pays tribute to the influence of latinamericans on Florida and Señor Haya's cigar industry on Tampa itself. The block this new hotel space will inhabit is a site saturated in Tampa and US history. From casinos and hitmen, to cavalry and drag queens, this block has had a lively history. Here's to the Haya Hotel living up to expectations and creating more colourful memories that live on in the hearts of Tampa residents for years to come.
Museum of the American Arts and Crafts Movement
This project is forecast to be completed and unveiled in early spring this year. The vast 137,000 square foot museum will be spread over 5 storeys. Financier, Rodolfo Ciccarello, has injected some $90m into its construction and will also contribute as a donor of particular artefacts he has collected from the 20th century over his lifetime. The aim is to elevate and articulate the beauty of the arts and crafts artistic movement. This should benefit the tourism sector in Tampa and hopefully draw people to view the hand-made intricacies of prairie-style art and architecture from the US.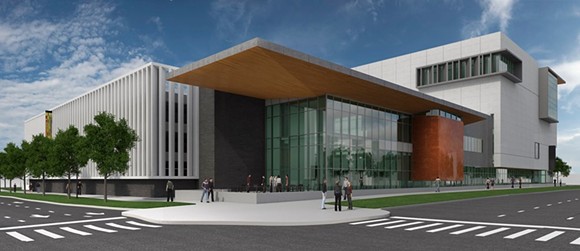 Credit: Orlando Weekly
Clearwater Marine Aquarium
The existing Clearwater Marine Aquarium will undergo an $80m expansion at its primary location on the Island Estates near Clearwater Beach. Home to Winter the Dolphin, this complex will expand to over 100,000 square feet, five times its current area. The area for rescued dolphins, including Winter, will be tripled in size to accommodate their sense of freedom and sociability. With an increased educational space, this is one for the family in late 2020. The research, education and care conducted here will be facilitated by the space and augmented to align with modern practices and expectations.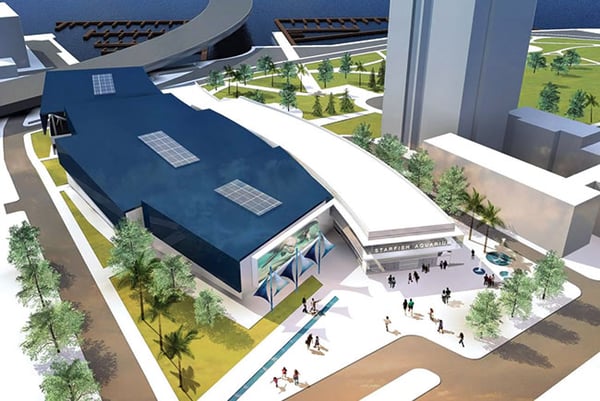 Credit: Florida Trend
Hyatt House and Hyatt Place Hotels
A parking lot, sold by Tampa's City Hall for over $7.5m, will be developed into a new 17-storey Hyatt hotel, another 115-room annex hotel, meeting space, retail space on the ground floor and public parking in the centre of town. This hotel complex, like the JW Marriott, is on track to be completed by the start of 2021 in time for the influx of Super Bowl attendees. With a primary focus on guest satisfaction, the high-end hotels will be designed with maximum comfort, desirability and service in mind. The seamless integration of street-level retail space, multi-functional elements and two hotels is an innovative solution to an empty downtown parking space. This is an example of how Tampa is utilising its remaining spaces to build a thriving business district in the heart of downtown.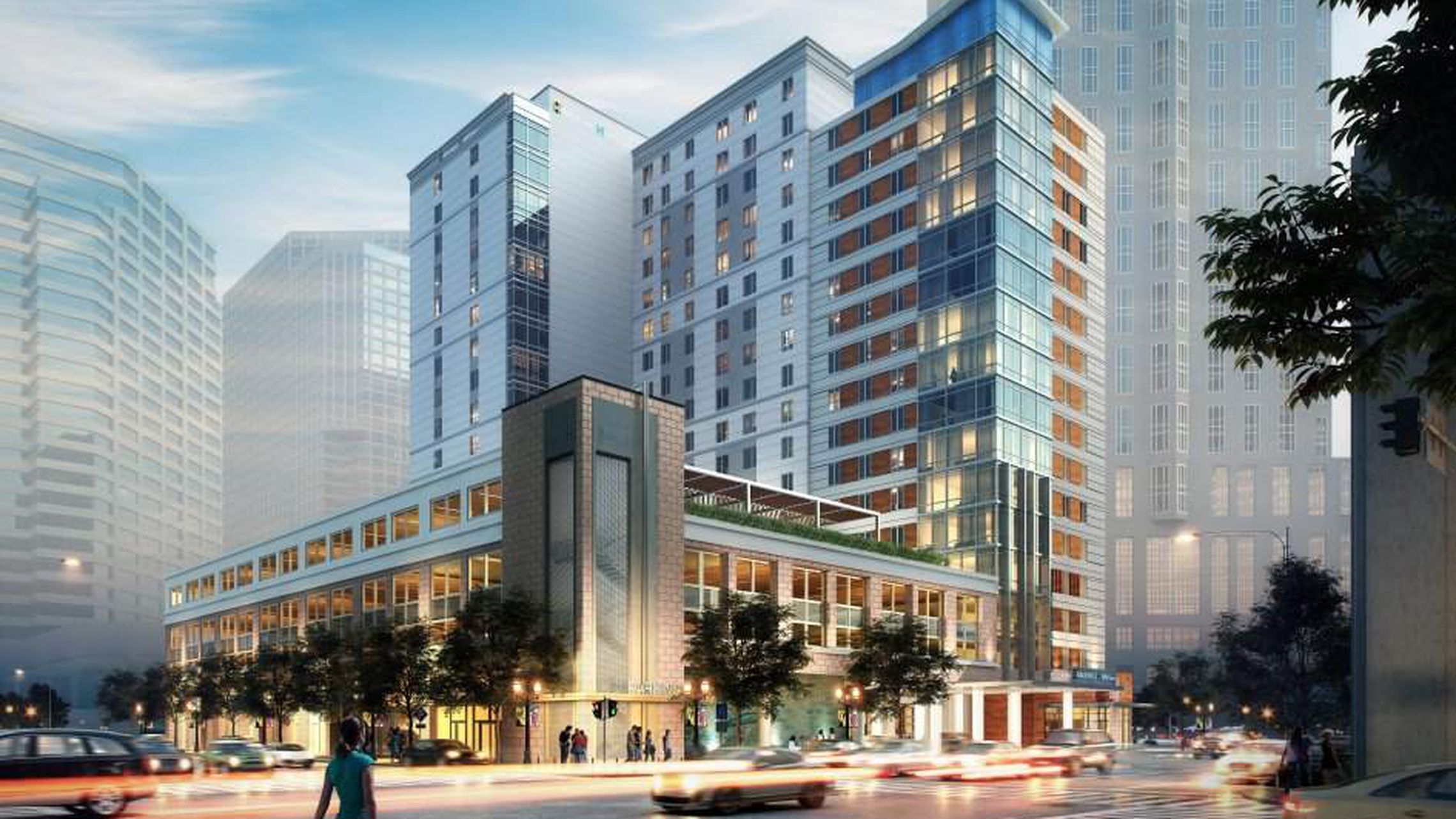 Credit: Tampa Bay Times
Contact Propeterra today to hear more about the property opportunities available in Tampa and how we can help find what you are looking for!