Seattle has more cranes looming over the city's centre than any other city in the contiguous United States. Developers are maintaining innovation within construction in a fast-changing city with a modern economy that thrives off the illustrious local technology sector.
One may notice the abundance of cranes on the Seattle skyline - within the city alone, there are some 60 or so cranes in operation. To put this in perspective, Los Angeles, a city with some 4 million inhabitants has 20 odd fewer cranes at any given time compared with Seattle, the population of which is less than 1 million. Why is Seattle seemingly developing at a much faster rate than one of America's most prominent cities?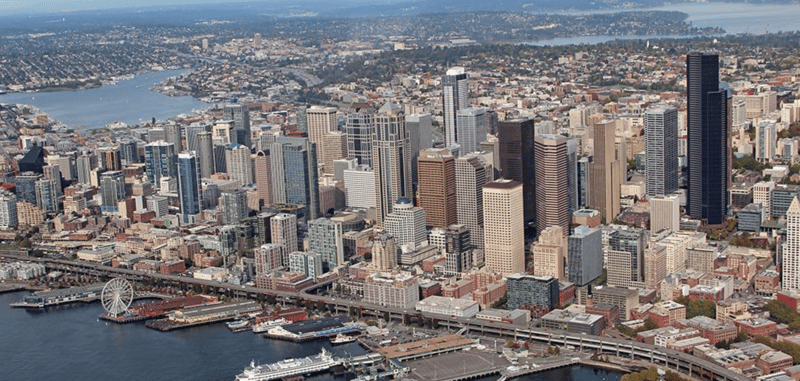 Rider Levett Bucknall, a leading consultancy to the construction industry, has outlined that "Toronto, Seattle, Chicago, and Los Angeles lead North America with the number of cranes decorating their skylines, employing over half of the total count [of cranes in operation in the US]". What exactly is Seattle building and how will these projects likely affect the city?
It is estimated that the majority of the cranes in operation within Seattle at this moment are building high-rise apartment blocks. However, many of these have altered their designs to conform with the rise in demand for condominiums rather than apartments.
With the majority building mixed-use properties, how does this affect existing residents in these areas? The development of modern, aesthetically-designed, mixed-use blocks will provide amenities in the form of retail space, perhaps some private parking for purchase and new, high-end residential space. All of these will benefit Seattle residents in one shape or form, be it easier access to groceries or even increased house prices. Those mixed-use projects that include hotels and offices are testament to Seattle's growing profile on an international stage and attractiveness in drawing large technology companies like Amazon and Microsoft.
In recent years, crane operations have increased year on year in Seattle and there are no signs of this slowing down. Whilst apartment rents remain stable at $2000 per month, the housing inventory has continued to boom. On the commercial side, office rents have increased, with vacancies dropping and the bun-fight for central Seattle office space continuing. With some of the world's most prominent tech companies operating headquarters from this Pacific Northwest city, it is clear to see how attractive its office space continues to be.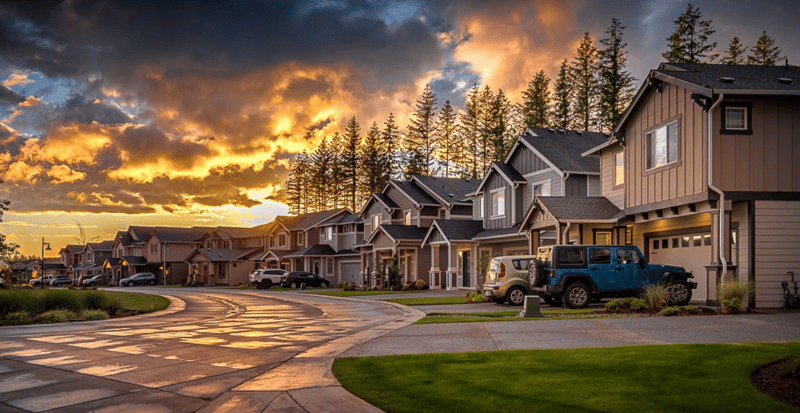 Seattle continues to develop despite rental yields maintaining at a consistent level. It is clear the development is constructed with a future vision of Seattle for the 2020s in mind. The nature of the city, its opportunities, atmosphere and surroundings, make it an attractive place to live, work, raise children and study. When addressing these features in tandem with the household name technology companies that also call Seattle their home, it is clear this city is going to be the forefront of innovation for years to come.
Invest in Seattle's strong real estate market today with Propeterra. Whether you are looking for an investment property or your future family home, Propeterra can help you. Contact us today to find out more about your real estate opportunities in America.