On 16th January the Canadian Pension Plan announced it had joined an investment consortium, including the apartment operator Greystar Real Estate Partners and Cyrela Brazil Realty, which will partner with the real estate developer SKR to develop, own and then operate a multi-family rental project in São Paulo's Pinheiros/Rebouças district. The 220-unit project, set to be completed in 2023, will include retail spaces, resident lounge areas and a rooftop pool, aiming for a "premier lifestyle experience."
This partnership is first notable because it constitutes one of the first ever real estate investment platforms targeting multi-family residences and attempting to leverage insight into Brazilian consumer and demographic trends. CPP and Greystar have chosen two key partners in SKR, who have already developed 2,693 apartments, and Cyrela Brazil Realty who have built over 56,000 homes across the country. The consortium is confident that Sao Paulo will offer significant real estate investment opportunities over the next few years. Indeed, Greystar CEO Bob Faith praised the city's potential, given its lack of for-rent housing options with the "efficiency and sense of community" which characterise Greystar's apartments.
This partnership is also notable since this is Greystar's first foray into Brazil yet it already operates roughly $370m in assets on the continent, owning over 2,500 units. The operator's Mexico office was its first one in South America and it invested in Chile for the first time three years later in 2016, so a mid-pandemic São Paulo play is certainly compelling.
São Paulo's Pinheiros district. Image: www.coworker.com
State of the market
The timing of the investment consortium's announcement is bold. There is currently very little positive news coming out of Brazil. President Jair Bolsonaro rather aptly set the tone in early January when he stated, "Brazil is broke. There is nothing I can do." Brazil countered the Covid-19 pandemic's first shockwave with a colossal stimulus package worth 8% of GDP. This meant that it initially fared better than its Latin American neighbours. However, it has left the nation saddled with public debt of more than 90% of GDP, the highest of any major developing economy apart from China. This, coupled with Bolsonaro's almost-constant warring with Brazil's legislative branch and his own finance team, rising unemployment and Covid-19 cases threatening to spiral out of control, makes for substantial headwinds.
Although headwinds abound for both the first institutionally owned multi-family real investment platform and São Paulo's real estate market more generally, there are also tailwinds. First, in August 2020, in an attempt to keep the economy afloat, Brazil's Central Bank aggressively cut the benchmark Selic rate to 2%, a record low for the country. On January 20th the bank left the rate at 2%, signalling expectation of a continued struggle with the pandemic. Low interest rates do, however, have the potential to provide an attractive long-term investment environment. The pandemic caused a serious slump in both demand and supply, as construction and sales were shuttered. Yet a half year of very low rates have more recently created an enticing climate: the São Paulo State Housing Union reported that 4,341 new residential units were sold in the city, a 32.3% increase compared to 2019. The ability to borrow money at historically cheap rates, with banks vying for business harder than previously, may have spearheaded this demand surge. This trend is fused with structural ones. Brazil's population is predominantly young, with roughly two thirds of citizens under the age of 30. It is also becoming richer: wealth inequality persists, yet nearly 30 million people have been lifted out of poverty and the middle-income percentage of the population has shifted from 45% to 65%. Lastly, the threat of currency inflation, a particular cause for concern for investors over the next year given Brazil's weak economic state, can be mitigated. Sales contracts are often indexed to the local inflation rate, furnishing foreign investors with a currency risk hedge. In the context of low supply, this is encouraging.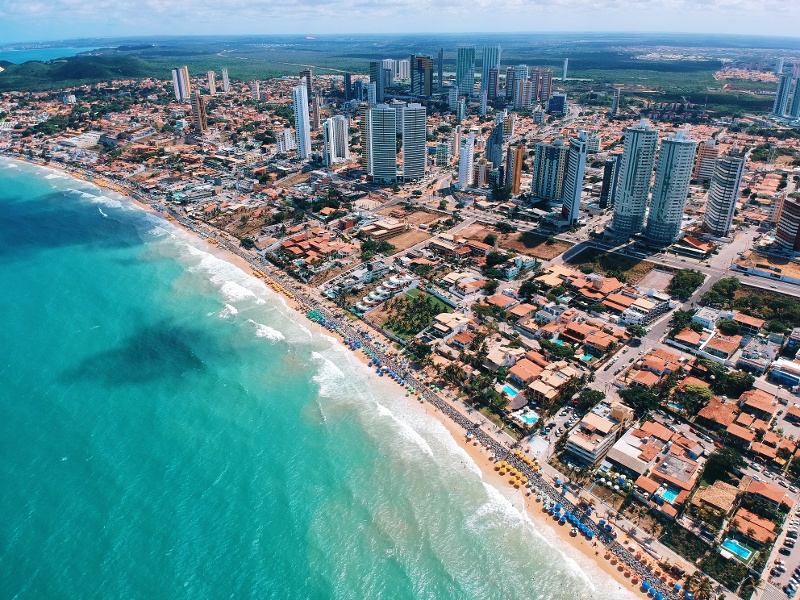 The IMF has estimated that Brazil's GDP will grow 3.6% this year. This will leave South America's largest country far behind where it was pre-pandemic, but these strong structural factors, suggesting a long-term demand surfeit, remain. Greystar's Bob Faith asserted that the consortium's new platform would "redefine the rental experience for South America's largest population." Whether or not this proves to be the case, there is indeed cause for optimism.