When Russia began its transition from a socialist state to a market-controlled one, the political and economic instability initially induced little international interest in the real estate market. This began to change in the early 2000s, as alterations like institutional revisions bringing transparency brought about a new era of economic growth and improved political stability. Russia rapidly became an attractive playing field for investors, and foreign capital began to flow into the property markets. The country's laws and policies also underwent changes that better facilitated international investment. All this has shifted the country's expanding global integration even further. This integration was driven from the other direction as well, as Russian businesses began to invest in more property markets abroad. These actions going both ways formed a manifold web of relationships and dependencies. Russia looks to real estate also to highlight their status as a powerful empire. The country has shown off its effectiveness and ample resources through massive scale projects like the construction for Sochi 2014 Winter Olympics. Additionally, there has been substantial development of sports infrastructure as the country prepares for the World Cup 2018 scheduled to take place in Russia. The Russian Orthodox Church has also been impactful on the property market expansion. In the past decade or so, the church has acquired multiple properties around the world. The overall increase in Russian investment flowing abroad comes with problems as well. This stream of capital leads to a reduction of tax revenues and an outflow of educated workers.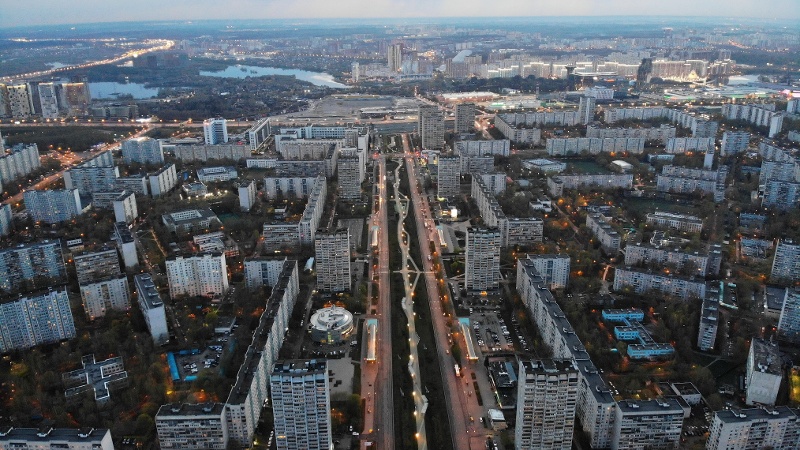 Politics And The Property Market
Real estate markets have a considerable effect on politics as well. Foreign businesses with fixed property assets in Russia are understandably concerned with the country's political stability. Conflicting interests of different countries can directly affect negotiations in the market. The tension between Russia and Ukraine provides a good example as having had an effect on the market. In 2014 German companies in particular voiced their opinion against the sanctions on Russia, on grounds of the detrimental effect they will have on their businesses in Russia. The company Metro, who has a large retail presence in the country, provides a good example. The firm planned to take its Russian subsidiary public but instead had to step back. Some believe that Germany's current policies toward Russia wound up being less severe than they would have if not for this opposition. The instability also creates problems for Russian presence in the Ukrainian property market: branches of Russian banks have routinely been attacked by Ukrainian radicals.
Notable Russian Companies
In order to gain a comprehensive understanding of the property market, most notable Russian developers should be examined. The Russian property industry is a large one, thus examining a selected few key players will provide a sample size to gather a view of the overall industry and its players. As mentioned before, the largest domestic developer is BIN Group, and its sister companies like the bank B&N Group, which is the country's largest warehouse owner. The major shareholder of these companies is Russian billionaire Mikhail Gutseriev, whose net worth is estimated at $6.5 billion by Forbes. Information is scarcely available about the BIN Group, who chooses not to publish intelligence, like most other local and some foreign firms operating in Russia. Still, as the largest developer BIN Group is actively and steadily involved in many large-scale projects, with a stable inflow of cash. In2013 the Group bought logistics developer Multinational Logistics Partnership (MLP), who owns warehouses in Russia and Ukraine, according to the MLP website.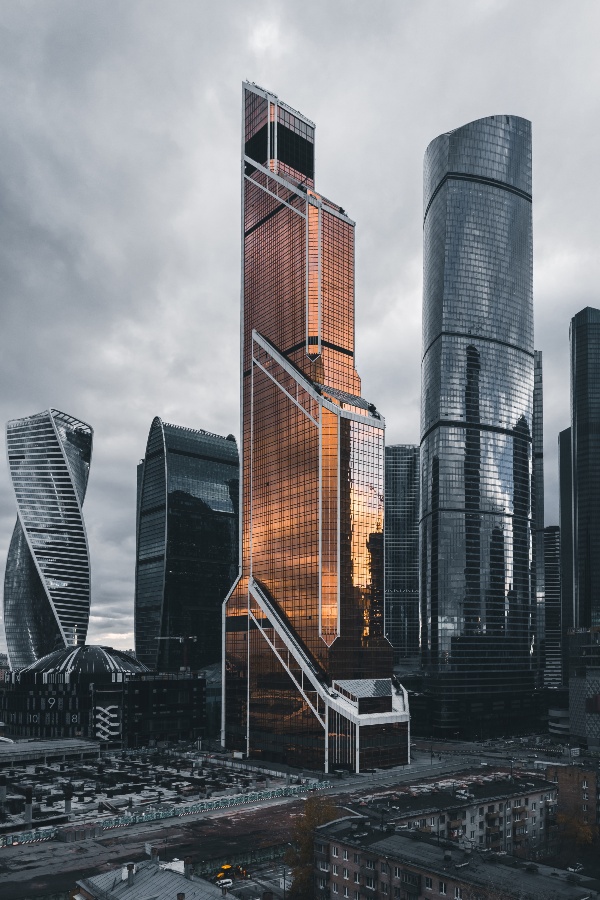 The deal is evaluated at about $285-320 million, making it the largest investment deal of the year. Although specific information isn't publicly available, this acquisition seems like a lucrative one, for occupancy is at a 100%, and tenants include major retailers like Eldorado and X5 Retail Group. Another notable deal occurred in 2011, when BIN Group bought Severnoe Domodedovo, the largest Moscow logistics complex at the time, in a deal valued at $540 million, according to the MLP website. Forbes also reports that Mikhail Gutseriev bought two luxury hotels in Moscow from the former Georgian prime minister, Bidzina Ivanishvili, as well as the infamous National Hotel from Russia's wealthiest woman Yelena Baturina, who owned another notable property company to be discussed. To note, Gutseriev is also involved in businesses outside the property market, with the bank B&N Group, and as the owner of oil giant Russneft.
Another high-profile Russian developer is SU-155. The company website describes SU-155 as one of the largest industrial and construction holding companies in Russia, employing over 40,000 people, holding over 80 companies, and with representation in 50 cities. SU-155 has developed and is currently constructing many large-scale residential complexes with multiple buildings, schools, restaurants, and other amenities in each. Complexes listed on their website are Krasnogorye, Balashikha-Park, Tri Kapitana, and Mys Pervy, all located in Moscow, as well as New Trekhgorka, located inthe city of Odintsovo. SU-155 is also involved in commercial property development, and some unique projects, such as an all-season indoor ski complex Snej and the restoration of the famous Bolshoi Theatre.
The group of companies, LSR, is also a major-league developer, founded in 1993. In fact, company website states that the Group is the largest construction holding in the country. The key business areas are property development and construction, as well as production of building materials. LSR Group has operations in Moscow, St. Petersburg, and Yekaterinburg, with developments diversified in many sectors, from standard neighborhood properties to luxury homes. The Group produces 1 million sqm of housing per year. LSR is listed on the London International stock exchange, with some main financial indicators from Bloomberg Markets listed in the table below.
Inteco is another noteworthy player in the property realm, previously owned by the aforementioned Yelena Baturina. Inteco is a group of companies which at a point produced a fifth of all new buildings in Moscow. The group's current investment portfolio consists of nearly 4 million sqm of space, according to the company website. 257 thousand sqm of this space was added in 2015, and 500 thousand sqm of space is scheduled to be commissioned in 2016. The 15-year-old company recently went through change of ownership as Mikhail Shishkhanov became the majority shareholder. PNK Group is another well-known Russian real estate developer. The Group specializes in investments in construction of industrial parks, where 1 million sqm of warehouse and other industrial space have been completed, and 1.4 million sqm of space is in planning and constructing stages. Company sources state that PNK Group develops classic warehouses, built-to-suit properties, temperature-controlled warehouses, and other types of properties, with presence in Moscow, St. Petersburg, and Novosibirsk. The list of notable developers continues with UNISTO Petrostal, a group of companies with a large presence in the Russian market. The companies construct commercial, residential, and industrialfacilities, and offer a range of other services like property management and sale of real estate. UNISTO Petrostal has developed historic buildings in the past, such as cinemas and a museum, with current projects mentioned on the company website including five residential properties and complexes in St. Petersburg, due to be completed in 2016-2017. Most developments of the company are concentrated in St. Petersburg.