San Francisco, California is one of the United States' most visually iconic cities with the Golden Gate Bridge, its steep residential hills and traditional cable cars all adding to the city's indisputable charm. San Francisco, a diverse metropolitan hub of international cultures and American libertarians, has shown itself to be at the forefront of the modern global gastronomic revolution. With thousands of restaurants throughout the city from street food to fine dining, supper clubs to neighbourhood joints, there is a wealth of dining possibilities to explore in San Francisco. To help you navigate the culinary maze this Californian city has to offer, check out our guide to the best upmarket restaurants in San Fran below.
Ju-Ni
Ju-Ni fits comfortably into the NoPa (North of Panhandle) area of the city, known for its trendy nightlife and restaurant scene. The Head Chef at Ju-Ni, Geoffrey Lee, has earned his stripes at some of the city's best Japanese restaurants before entering into the stressful world of restaurateurs for himself. For Chef Lee, running an up-market restaurant has seemed a breeze thus far after he established his 12-seater omakase bar and earned himself a Michelin star in 2017. The 12 covers are attended to by the 3 expert sushi chefs behind the bar, who painstakingly prepare each morsel of edible delight for the diners consumption. The tasting menu is priced at $165 per head and consists of 18-courses of astounding East Asian flavours. With blue-fin tuna, snapper and many other seafood delights flown in from Tokyo's prestigious Tsukiji market, diners are treated to some of the highest-quality Japanese cooking outside of Tokyo.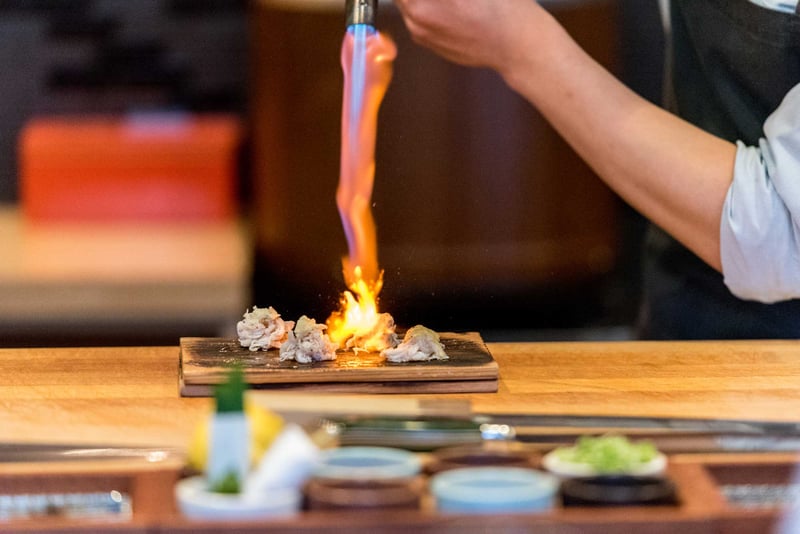 JuNiSF
Benu
This three-Michelin starred restaurant exemplifies the appeal of truly modern cooking. The kitchen is made visible through a single, unblemished glass pane, which, if the light were not to catch it in the right place, you may not even realise was there. Such is the theatre to produce cooking for this quality that the drama of the kitchen adds to the evening's entertainment as diners are mesmerised by the efficiency, skill and technique of the expert chefs. The brain-child of James Beard Award winner Corey Lee, this French-Asian fusion eatery produces a nightly tasting menu, unlike anything you may have had before. Previous dishes that have both intrigued and delighted the palates of discerning clientele have included a lobster coral soup dumplings and an abalone-stuffed chicken wing. With wine pairing and a cellar offering over 300 bottles of everything from great to once-in-a-lifetime vintages, Benu is a truly unforgettable experience.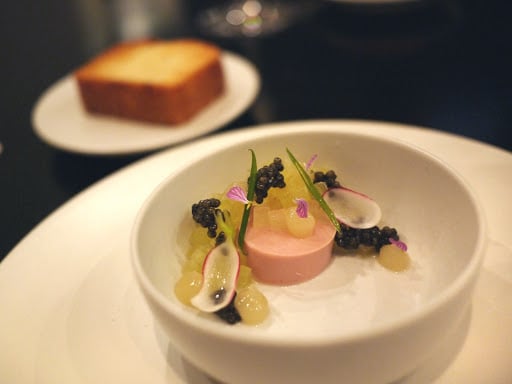 FineDiningExplorer
Spruce
A true old-school, white-tablecloth, European-inspired restaurant offering unparalleled service, a classic restaurant interior and exceptional food, Spruce was a shoo-in for this list of San Fran's best dining spots. Sit back in one of the leather chairs or at the marble bar and enjoy an aperitif whilst savouring the gentle hum of conversation in this fancy but unpretentious restaurant. Chef Mark Sullivan produces plates that champion local produce, partnering with local farms and producers to ensure maximum flavour and organic quality. Whilst the food is decorative, satisfying and flavourful, it is the beverages that attract so many patrons to Spruce's doors. With over 2500 bottles of globally sourced wines available, Spruce offers unrivalled parking options and expert knowledge to advise diners what to drink with their delicate dishes. Spruce has also partnered with distilleries and wine-makers to produce its own ranges of libations, which given the palates that have helped craft them, are well worth a taste.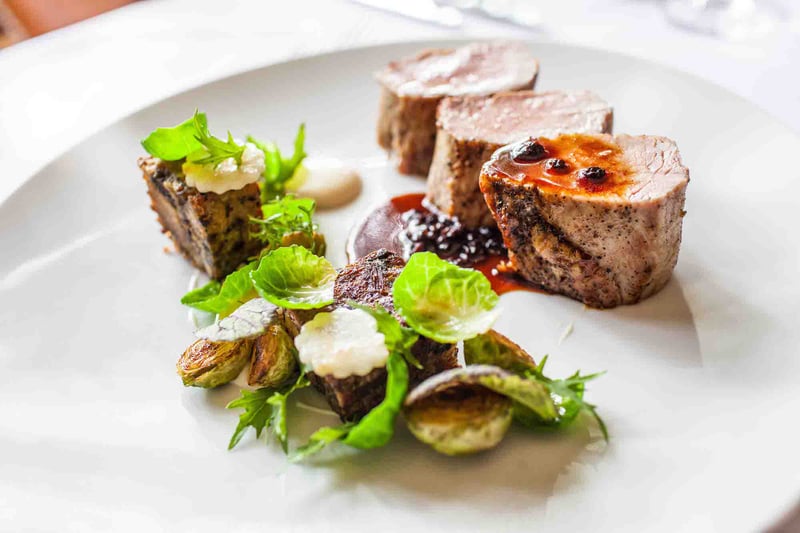 TheInfatuation
Lazy Bear
Starting off life as a supper club, Lazy Bear is the culmination of passion and dedication from Head Chef and owner, David Barzelay. Now, in its current form, Lazy Bear is a Michelin starred restaurant with covers being reserved months in advance. The demand for this spot is unprecedented and it's clear to see why. The restaurant is modelled on its original, casual, friendly, dinner party form. Diners are encouraged to enjoy a drink in the lounge area before moving to communal tables where everyone is served simultaneously. The menu changes nightly to always keep diners intrigued and discursive. The drinks pairing, priced at $95 per person, is well worth the dear cost, with everything pairing beautifully with modern, unpretentious cooking.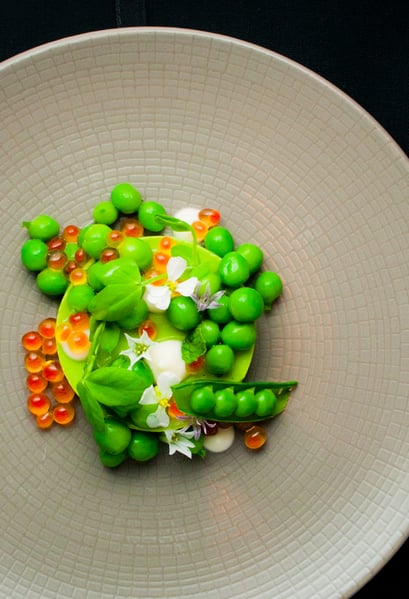 EliteTraveller
Lord Stanley
Based on a European-cum-Californian cooking style, Lord Stanley is a reasonably-priced spot for some delicious grub in the heart of San Fran's Nob Hill district. Offering a 7-course tasting menu and á la carte options including seafood, meat and some of the best vegetables the city has to offer, Lord Stanley is an accessible option for high-end dining. The clientele are more often than not, trendy locals seeking to get away from the pretence of other high-end dining establishments and back to great food in a comfortable environment. Although the menu changes regularly, previous highlights have included a roast sucking pig with sweet, citrusy nectarine, or the onion petals in sherry vinegar and even homemade cheese puffs to enjoy with your aperitif.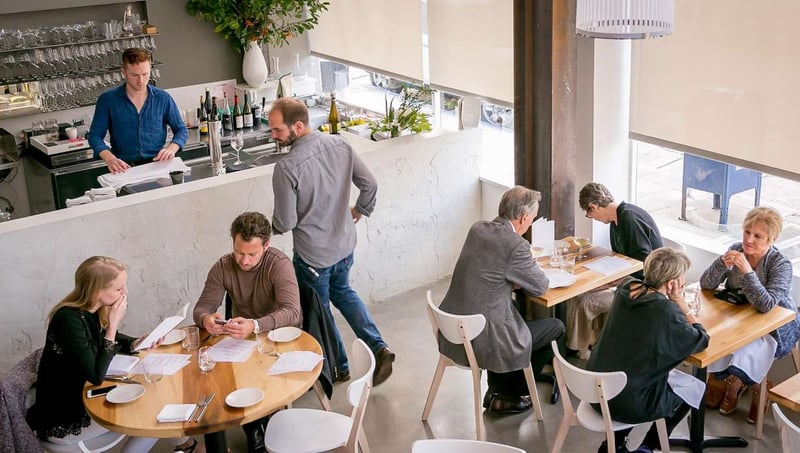 SFChronicles
Angler
Situated on the Embarcadero, one of the city's glitzy waterfronts, Angler produces modern, predominantly seafood-based cooking in a fancy but unpretentious environment. The exposed brick walls, warm lighting and metal accents are more akin to a hipster coffee shop than a high-calibre restaurant, yet the whole package works wonderfully. Chef Joshua Skenes, previously of Saison - a restaurant known for its innovative American-French cuisine - has elevated his style to a produce-focused approach to cooking. Demanding more preparation, invention and seasonality than ever before, Chef Skenes produces a menu based on locally-sourced seafood fresh from the Pacific waters around San Francisco. Try some of the most exclusive produce like purple urchin, which requires expert preparation for a delicious, salty reward, or the antelope carpaccio which highlights the quality of their game produce also. The kitchen is defined by its central wood-burning hearth, which speaks of simpler cooking techniques, receding to a primal feeding mentality, which contrasts with the absolute modernity of the space and ethos as a whole.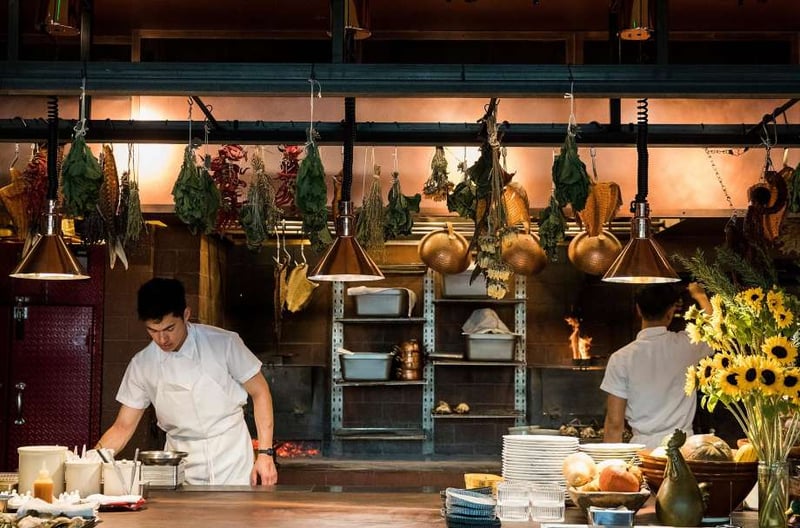 SFGate
Mister Jiu's
Having earned his stripes at Bar Agricole, one of the city's trendiest restaurants in the SOMA district, Chef Brandon Jew sought to deliver on his own creative endeavour, and Mister Jiu's accomplishes just that. A harmonious fusion of Cantonese and American cuisine, Chef Jew's Chinatown restaurant serves modern techniques and classic flavours in a thoroughly enjoyable setting with views out over Chinatown. Sleek 1960s Scandinavian style, round dining tables equipped with lazy Susans make for a sociable dining experience with a nod to Chinese tradition. The BBQ pork buns and the chicken feet terrine with lime, sorrel and chilli are two great appetisers and well worth a plate for the table. The upstairs Moongate Lounge offers more significant portions of classic dishes in a different setting.

TheInfatuation
Californios
A trendy place in every aspect of the restaurant from the food to the decor and even the bathrooms, Californios embodies the modern, high-end dining experience. The exterior is almost misleading with a mirrored, unmarked façade, diners may initially unassumingly walk past it. The bathrooms are flooded with neon light and the dining room features dark wood-paneled walls with bright flashes of colour from the hanging art or the floral displays. Chef Val Cantu whips up a Mexican-inspired feast worthy of its Michelin Star for the seasonally-dictated 16-course tasting menu. Previous showstoppers have included the wagyu steak, lobster tacos and foie gras churros. Showcasing the very best in Mexican fine-dining, the dishes are packed with Hispanic flavours and a new-wave unpretentiousness that makes this a fun and exciting dining spot.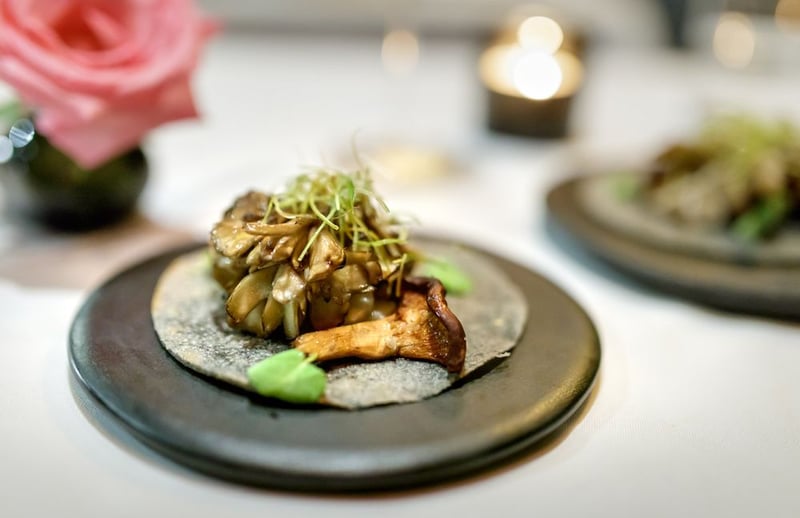 Giftly
Acquerello
Another of the Nob Hill area's finest restaurants, Acquerello is one of the oldest fine-dining institutions in San Francisco. Serving Italian cuisine, the restaurant has maintained at the forefront of the city's dining scene by inspiring young chefs, training and working the kitchens alongside masterful veterans of the game. The Old-World experience of the dining room décor is contrasted with the aesthetic elegance of the modern dishes. Diners can enjoy a prix-fixe menu of $150 per head for 5 courses or the seasonal tasting menu, priced at $225 per head. The latter exemplifies the talent and consistency that has earned Acquerello two Michelin Stars and maintained it as one of the top restaurants in the San Francisco dining scene.
TimeOut
Quince
Exemplifying dining decadence, Quince's dining room features chandeliers, white tablecloths, suede booths and elegant plates of food. Chef Michael Tusk brings a French-American cuisine combination to harmonious new heights at this sophisticated restaurant. The $295 tasting menu is a polyphony of fresh produce from Fresh Run Farm in Bolinas and other organic, small-scale producers for a synergy of taste, technique and aesthetics that are arguably unrivalled in San Francisco. From Beluga caviar to gold leaf, no expense is spared in producing the most exclusive, refined plates of food possible. An absolute blow-out meal, Quince is an extraordinary opportunity to try some of the best cooking the world has to offer.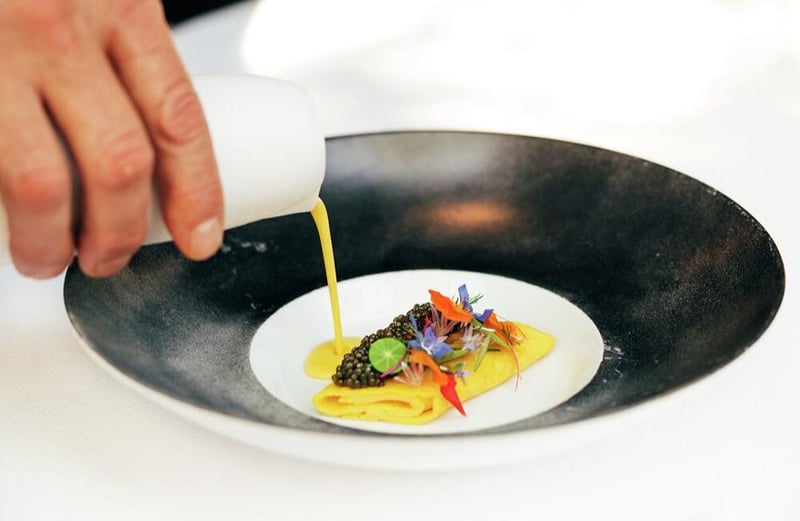 TheWorlds50Best
San Francisco is a city bursting with talent, opportunity and creativity, and it's dining scene is no different. Sample some of the world's best cooking and most inventive dishes in a truly great city, full of welcoming locals and prosperous opportunities. With so many great opportunities and fantastic homes on offer, invest in your future today and buy in San Francisco, California with Propeterra.