For many years, many people have had preconceptions of San Diego's restaurant scene. They thought of it as exclusively great Mexican food but not much else. However, over the past decade, San Diego has been the epicentre of a creative, culinary explosion. From lacking behind the competition, San Diego has become a hotbed for innovative cooking with a deeply-rooted sense of ethos. With many spots operating a farm-to-table philosophy, the quality of ingredients shines through in flavourful, inventive dishes. The future of San Diego's restaurant scene has never been brighter thanks to a handful of establishments paving the way and inspiring a new generation of talented chefs to make their mark on the city. To find out more about San Diego's top restaurants, check out the list below.
Born & Raised
Born & Raised epitomises everything you would expect from a high-end eatery. That being said, you may struggle to find a restaurant that contrasts upmarket, European-style, haute-cuisine with youthful, trendy, American culture. The lavishly decorated interior sports wide-seated leather chairs, a glistening marble bar, brass fixtures and an Old World style aesthetic intertwined with portraits of modern, seminal American musicians and expletive-ridden toilet seats. While the atmosphere is elegant and refined, it also feels fun and casual, making it a great spot for convivial lunches. The food itself is delicious and flavourful, with a menu sporting a medley of American and European dishes presented thoughtfully and artistically.

TheInfatuation
Jeune et Jolie
San Diego's premier haute-French restaurant, Jeune et Jolie is both an homage to French cuisine, but also the flavours of the history French colonies. Combining flavours of Vietnam, the Caribbean and West Africa, the food is vibrant, exciting and a harmoniously balanced, global-tour of flavours. This is French food without the beurre noisette. The restaurant offers an impressive raw bar of freshly-caught Pacific seafood and a triptych of menus. Menu 'Un' comprises small plates for little bursts of flavours, imagine smoked salmon, frogs legs and a fermented chilli paste to wow the mouth and excite you for what is yet to come. Following on, menu 'Deux' is slightly larger dishes of equally impressive invention, which leads diners onto menu 'Trois'. The final menu is for the entrées, impressive and opulent, these dishes best exemplify the kitchen's skill and creativity.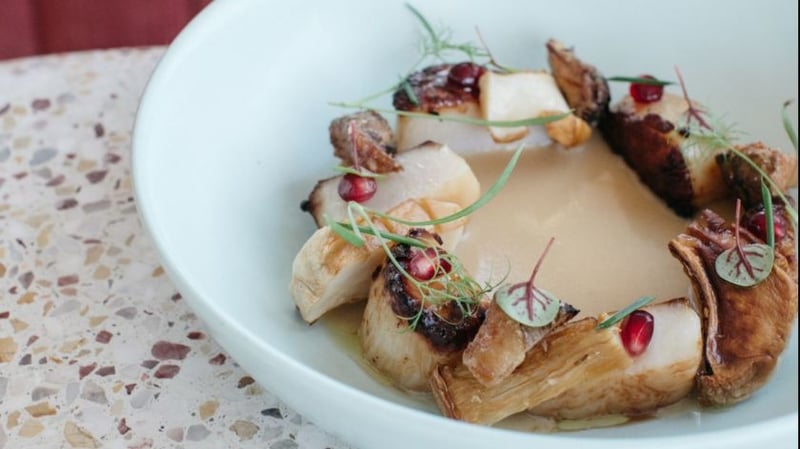 SanDiegoTribune
Trust
Eschewing the traditional kitchen utilities for the simplicity of a wood-fire, Chef-owner Brad Wise sought to challenge himself and customers. The authenticity of flavour that comes from wood-fire cooking permeates every dish, imbuing it with a smokey depth that elevates the ingredients. From vegetables to charred, buttery potatoes and even meaty octopus tentacles, his special technique works wonders. Chef Wise's innate creativity has him creating plates that look more akin to modern art than a delectable feast - luckily for diners, they are both.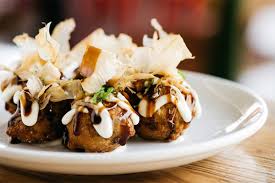 UrbanDiningGuide
Fort Oak
From the same team that brought you the innovative yet primitive cooking at Trust Restaurant comes their second San Diego endeavour, Fort Oak. Head up to Mission Hills and into this former Ford car dealership for another of Chef-owner Brad Wise's brilliant creations. Again, like at Trust, the kitchen features, amongst other appliances, a state-of-the-art, 7000 lbs, wood-fired grill. Sporting a different menu to Trust, Fort Oak provides equally if not better dining experience options. Book a place at the table for the Chef's Experience, a 6-course tasting-menu showcasing the very best skills and techniques of Fort Oak's talented kitchen.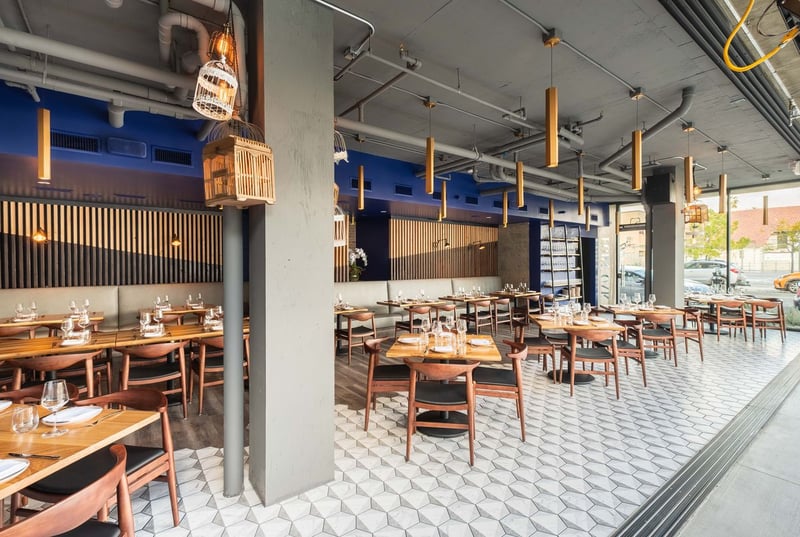 SanDiegoEater
California Modern
California Modern is more than a restaurant. Technically, it's three. California Modern itself sits on the lower level with Ocean Terrace, a vibrant rooftop offering al fresco dining under the SoCal sunshine on the top level and the ingeniously named Level2 cocktail bar between them. At California Modern, Chef Trey Foshee employs an iron-clad, farm-to-table ethos, celebrating the restaurant's suppliers with a passion. The menu offers fun plates that relax this fine-dining spot. Try the deconstructed yellowfin tuna tacos or the charred octopus tentacles for an example of what Chef Foshee is all about.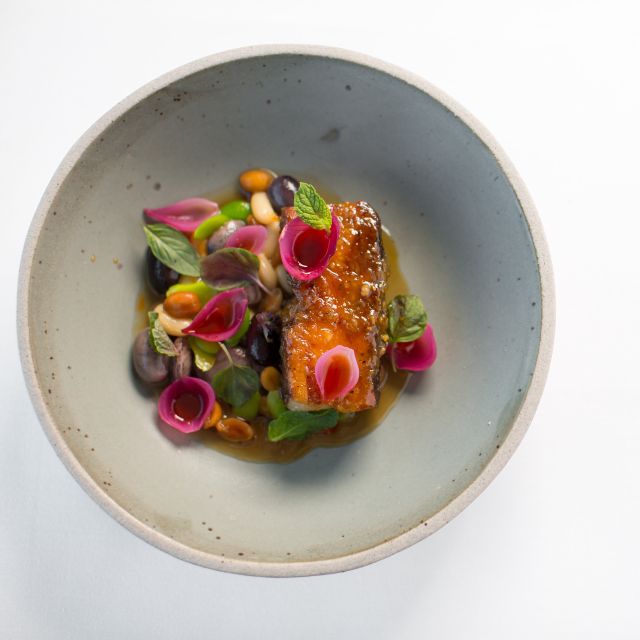 OpenTable
Mister A's
One of San Diego's most formal venues, Mister A's is a classy establishment requiring diners to be dressed accordingly, the bare minimum being closed-toe shoes and a collared shirt for men and the maximum being your wedding best. Serving traditional, haute-French cuisine, this restaurant exudes a Parisian opulence in the heart of downtown San Diego. Try the pan seared foie gras accompanied by the home-made brioche and, in classically high-society fashion, spend an inordinate time savouring your meal with a few glasses of wine from their well-sourced cellar.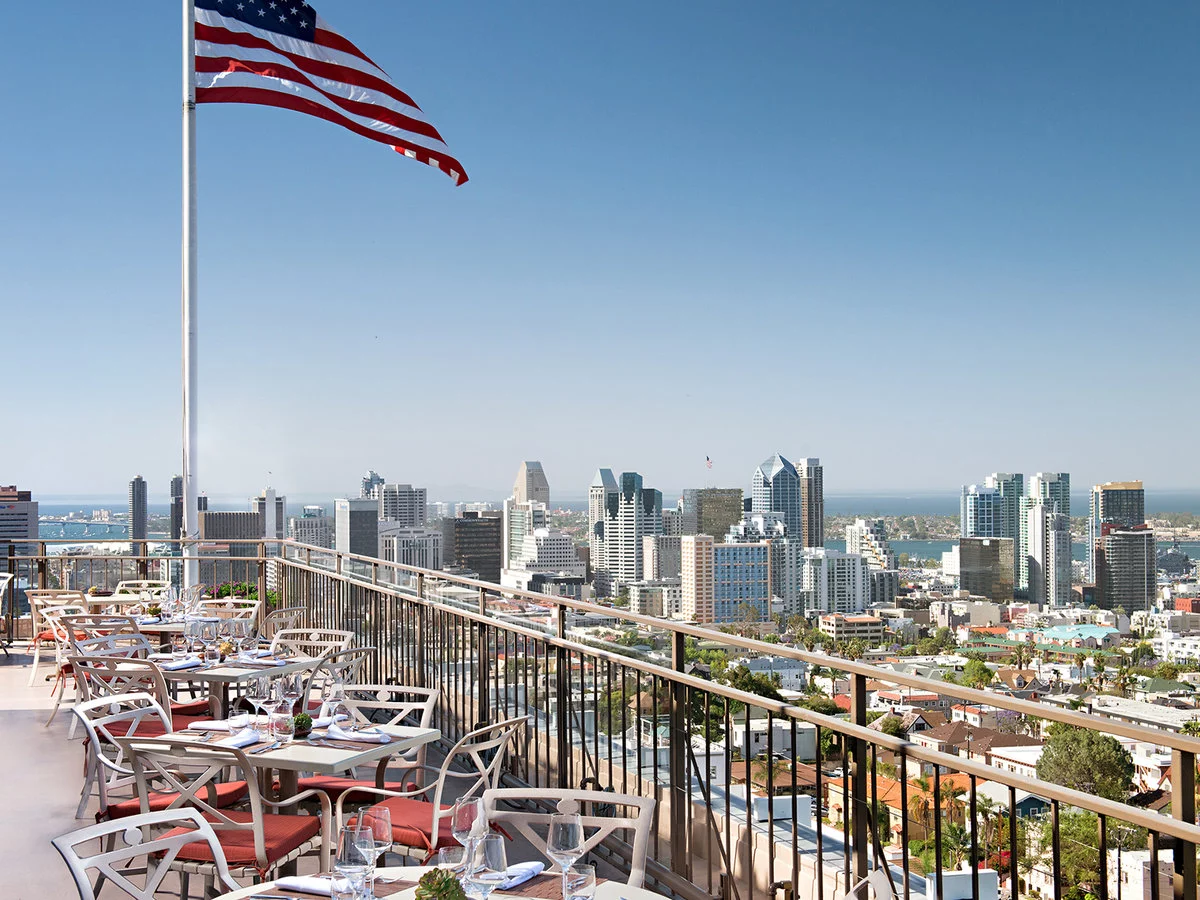 TravelandLeisure
Herb & Wood
Top Chef star, Chef Brian Malarkey, is the brains behind the innovative restaurant Herb & Wood. Focussing on the simplicity of cooking whilst emphasising the deep flavours of each distinct ingredient, Herb & Wood produces fantastically enjoyable food in a modern, trendy setting. Enjoy classy entrées including roasted branzino with a delicate and aromatic lemon, herb stuffing and earthy olive, chilli tapenade or opt for the crowd-pleasing wood-fired pizzas that offer inventive and classic toppings like bone marrow and escargots or classic margarita.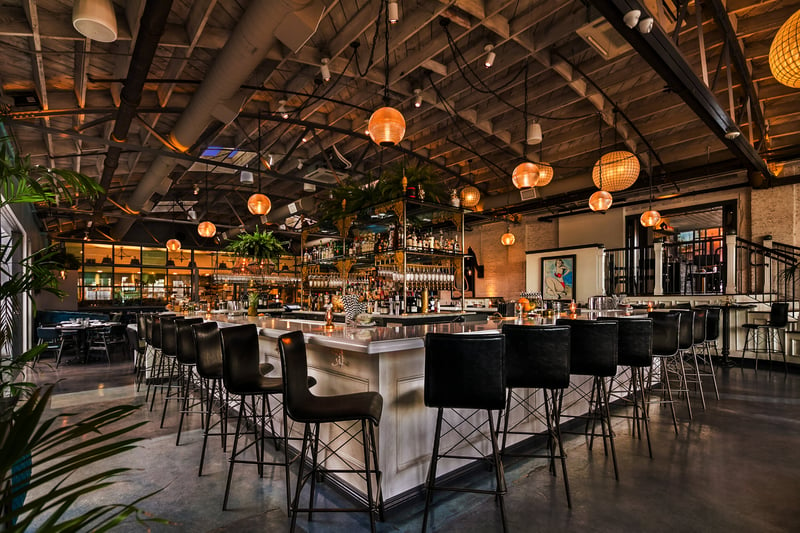 HerbandWood
Addison
Often hailed as San Diego's preeminent blowout meal venue, Addison Restaurant serves haute-French cuisine with the occasional nod to the influence of other global gastronomy. Executive chef William Bradley and Chef de Cuisine Stefani De Palma produce Michelin-star tasting menus from luxury ingredients for a sensational meal that will have you reminiscing for months to come. The setting is a stunning Moorish-inspired palazzo with the restaurant named after renowned architect Addison Mizner who was famed for his southern European design language. The restaurant is the city's champion of European fine-dining and one of the most exclusive restaurants in the San Diego area.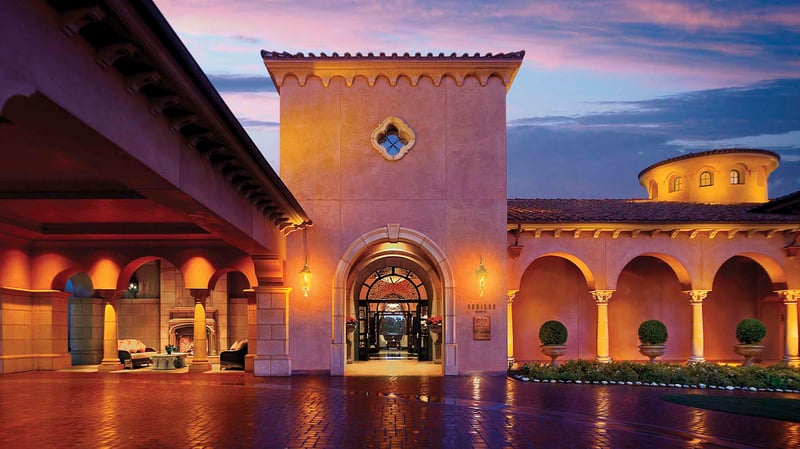 TimesofSanDiego
Wrench & Rodent
For some of the most inventive and interesting food in the San Diego area, drive 40 miles north of SD's downtown to the military enclave of Oceanside. Here, Chef Davin Waite produces fascinating dishes through a lens of intrinsic sustainability. Utilising a nose-to-tail and stalk-to-tip philosophy, Chef Waite and his team are forced to think outside the box in utilising every part of the ingredients they cook with. The often unorthodox cooking is also reflected in the décor, best described as vintage-chic, the lack of singular design language and medley of patterns, textures and colours makes for a casual and relaxed atmosphere. For the best experience of Chef Waite's seemingly bottomless talent, try his omakase bar and enjoy marvelling at this creativity and cookery skill as he concocts dishes from scratch before your very eyes.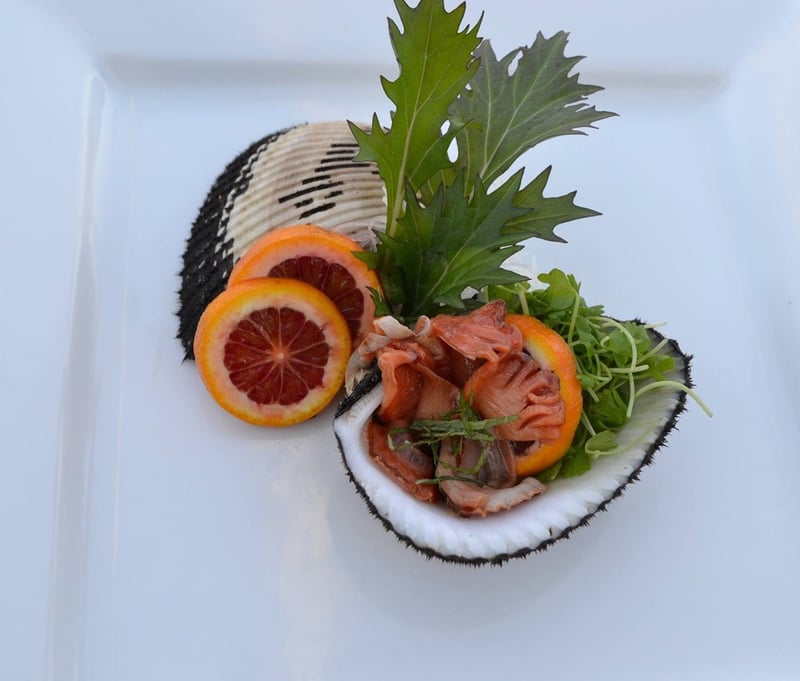 Seabasstropub
Ironside Fish & Oyster
One of San Diego's highly deserving winners of an exclusive Michelin Star, Ironside Fish & Oyster is a paradise of exquisitely fresh seafood cooked or served raw with the utmost skill and respect for the delicacy of ocean produce. Chef Jason McLeod presides over the raw bar and fish menu at Ironside, showcasing his knowledge and talent in every well-devised dish. The raw bar is a smorgasbord of unprocessed seafood morsels, from Kusshi oysters to the catch-of-the-day provided by local fishermen. For those to whom money is no object, sample the crudely named but conversely delicious 'Holy Sh*t' Platter', which offers diners a tiered platter of the finest ingredients including caviar, lobsters, oysters and sashimi.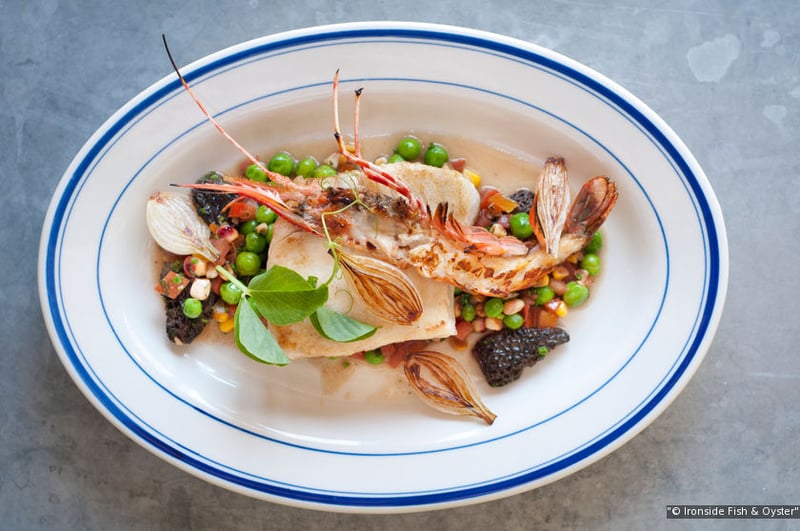 MichelinGuideCalifornia
San Diego is a city on a fast trajectory to a major popularity boom within California and beyond. Its new dining scene in all its varied and talented glory exemplifies this upwards path. To find your slice of the newly revitalised San Diego, contact Propeterra today and make your American real estate dream a reality.