Salt Lake City is in the midst of an exciting gastronomic adolescence, transforming itself into a haven for a wide variety of culinary delights. The old days of the city's fried food obsession are long gone, replaced by vibrant, international flavours and inventive techniques. The city's organic growth in its culinary identity and restaurant scene has allowed dining establishments to lease the city's interesting, existing buildings. Dine in quintessential American 50s diners, luxury fine dining settings and a range of modern, quirky and historic venues. Enjoy Salt Lake City's extraordinary dining experiences alongside the city's wealth of leisure opportunities, and take full advantage of the city's brilliant entertainment infrastructure to fully experience the very best of Salt Lake City.
Log Haven
For arguably one of the best fine dining experiences in the midWest, head up Millcreek Canyon, a 4 mile drive from Salt Lake City's metropolitan hub. In the tranquil, forested area of Millcreek Canyon, Log Haven sits nestled amongst the verdant flora landscape. The quaint log house is home to Chef Dave Jones' masterpiece restaurant. The menu reflects the setting, offering a well-balanced and thoroughly researched mountain flavours with a twist of Southwestern tradition for good measure. The dishes are fresh and organic, showcasing the very best in local produce. Try the Caribbean-spiced grilled calamari with salsa verde, and a tangy lime aioli, or the tea brined pork tenderloin with a hazelnut and apricot quinoa pilaf, roast winter squash, huckleberry reduction. The entire experience, from the well-dressed dining room to the curious, delicious menu and the robust wine list, contribute to the sheer enjoyment this restaurant brings to diners. For one of the best fine dining experiences money can buy in the Salt Lake City area, head to Log Haven.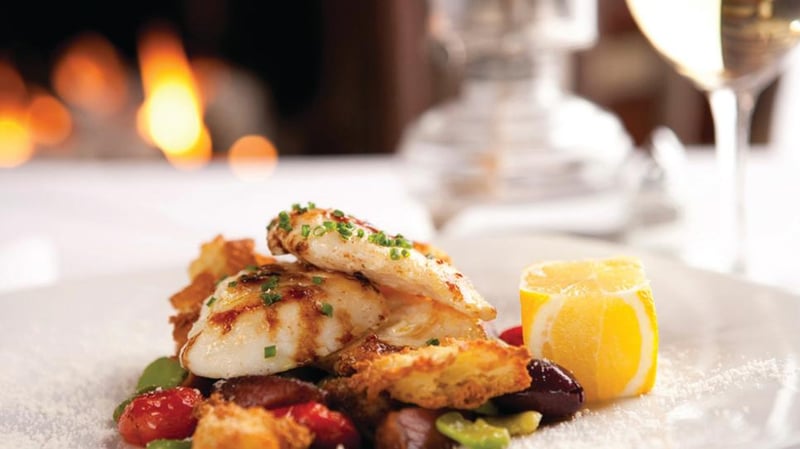 SkiCity
Pallet
Pallet sports an ultra-modern interior, combining single-pane french windows that create a dynamic flow between the exterior and interior and allow plenty of natural light to flood the space. The hanging lights, exposed brick walls and granite table tops complete a chic interior that exudes sophistication before you've even experienced the food. Having consistently drawn a more discerning clientele of self-proclaimed and professional foodies, Pallet has wowed its diners with its New American menu filled with locally-sourced, seasonal ingredients. For a sophisticated and often overlooked spot for great food that's uncompromising on sustainability and flavour, Pallet is the place to go.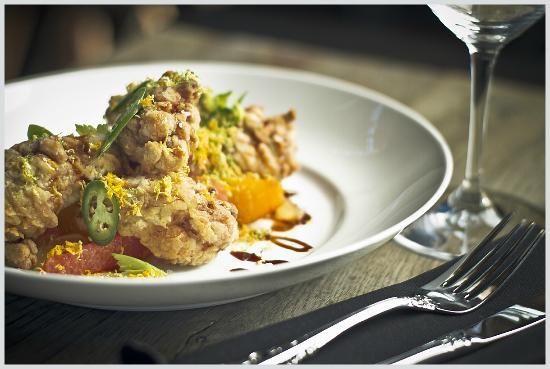 TripAdvisor
Bambara
Situated on the ground floor of the prominent Monaco Hotel in downtown Salt Lake City, Bambara serves a New American fare menu with style and panache. Chef Nathan Powers has curated a kitchen that prioritises in-season and locally-sourced produce with a focus on protein power through its meat and fish options. The site was, at one time, a bank and the restaurant's décor plays on this with a classy, sleek finish. The service is impeccable, as you would expect from a high-end hotel restaurant, with the wait staff dressed sharply and perfectly attentive to allow diners to relax before, during and after their meal. For a late night drink, visit the adjoining bar area, The Vault.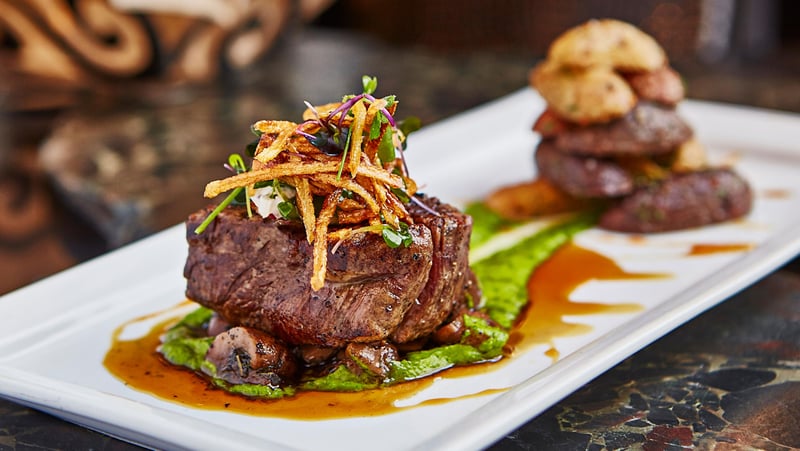 IHG
SLC Eatery
Having already been a major hit on the Salt Lake City dining scene, Chef-cum-owner Paul Chamberlain and Chef Logan Crew established SLC Eatery off the back of their triumphant and sorely missed Fresco restaurant. Presenting a medley of international flavours through both modern and traditional techniques, the SLC Eatery makes for an exciting and discussion-worthy meal. Try a dish from the restaurant's roaming dim sum-style cart from which diners can take one of the small plates to enjoy whilst sipping a drink before the appetisers. These dishes are creative, flavourful and expressive, showcasing teaser of what the kitchen can do and what is in store for diners throughout their meal.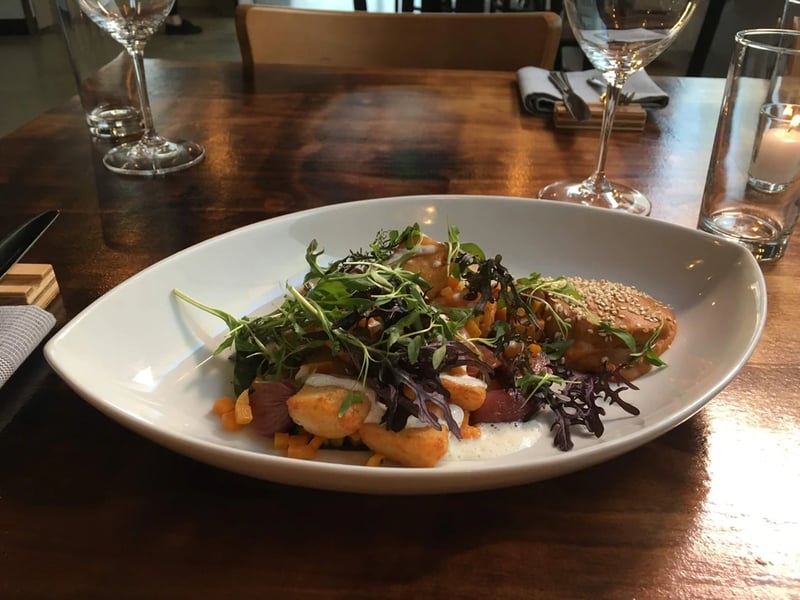 SLCTribune
Current Fish & Oyster
Finding fresh, good-quality seafood inland is always a difficult task. For the best seafood experience in Utah, head to Current Fish & Oyster, where the produce is flown in from the East and West Coasts daily for ultimate freshness and that salty, sweet seafood taste that makes it such a delicacy. The interior décor is contemporary and sophisticated. It is evident that the setting was important to the establishment's operators as no expense has been spared. To pair with your platter of mixed seafood, oysters, lobster tails and light aioli mayonnaise, check out the menu from the Under Current Bar (adjacent), which offers beautifully prepared cocktails, an extensive wine list and a great selection of liquors.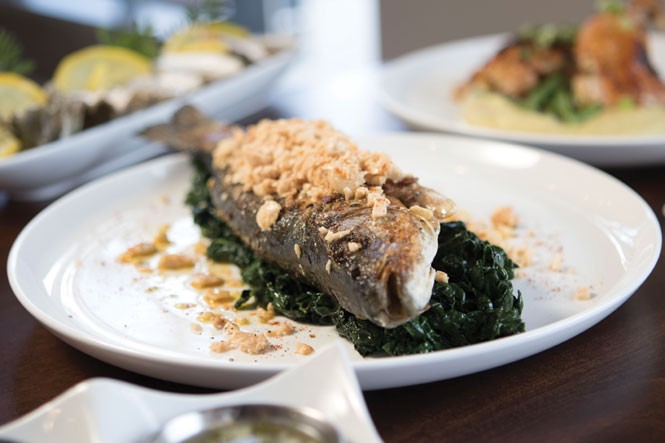 SLCWeekly
Stanza
Stanza is home to some of the best Italian food in Salt Lake City. Having replaced Faustina, Stanza in its newly constructed digs, has become a destination restaurant for many in the SLC area. The two storey dining space offers a fantastic selection of traditional and innovative Italian dishes in a comfortable, modern setting with an upmarket yet unpretentious atmosphere. The dishes, from the talented Chef Jonathan Le Blanc, utilise contemporary techniques and flavour pairings to elevate Italian classics. With all the pasta made fresh in house, diners should try the lobster spaghetti with a basil oil dressing, roasted tomatoes and delicate, steamed lobster tail chunks.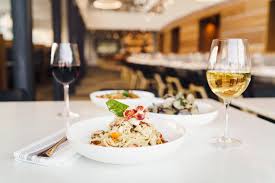 VisitSaltLake
HSL
Having started garnering attention whilst at Park City's Handle, Chef Briar Handly has gone from strength to strength. His latest endeavour, HSL, serves some of the most refined cooking in all of Utah. Chef Handly's attention to detail and ability to understand traditional as well as contemporary palettes makes this restaurant a special dining experience. Drawing inspiration from global cuisine and representing a medley of these flavours within the menu, one cannot accurately attribute this cooking to any specific cuisine, making the experience even more interesting. Whilst Chef Handly practices a sustainable approach to sourcing ingredients, there remain some fan-favourites throughout the year. Try the perpetually-present General Tso's deep fried cauliflower or one of the dishes that utilises the wood-fired grill for that smokey, natural enhancement of each ingredients' natural flavours. HSL is a truly upmarket, fine dining experience where diners should expect to see visually beautiful and wonderfully creative dishes.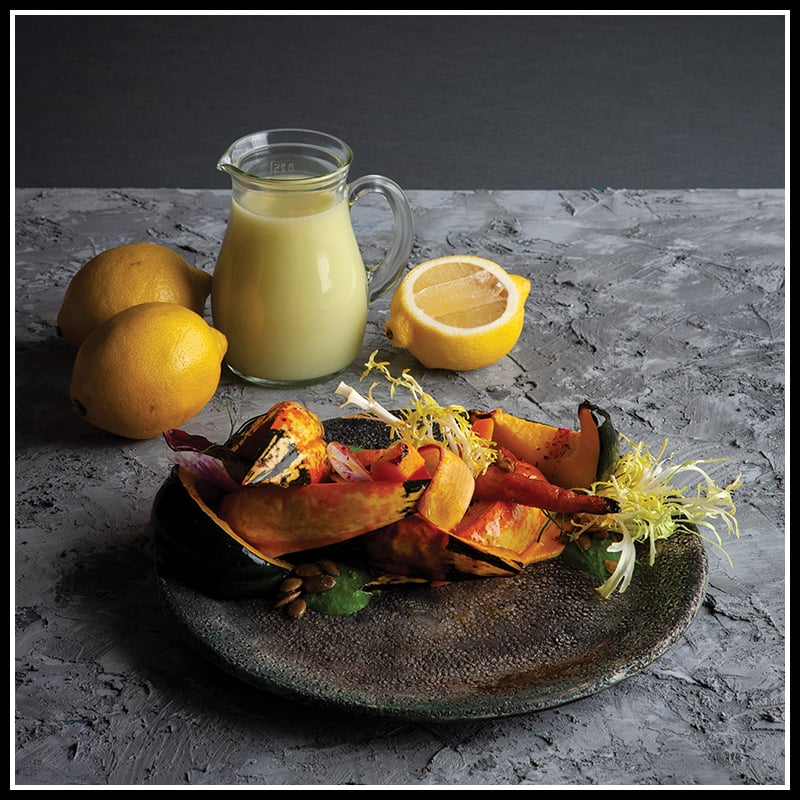 SaltLakeMagazine
Pago
Alongside Finca, Pago was one of the pioneers of the Salt Lake City farm-to-table ethos. Its once innovative philosophy helped champion the produce of local farmers and showcased the benefits of seasonality and locality within flavours. Head down to the city's trendy 9th and 9th area for this small, high-demand restaurant. With queues often stretching down the road even on weeknights, make sure to book in advance or get there early for some of SLC's finest Mediterranean-inspired cuisine. With an unpretentious atmosphere and comforting, flavourful food, it is no wonder Pago has become a socialising hotspot with a buzzing atmosphere day in day out.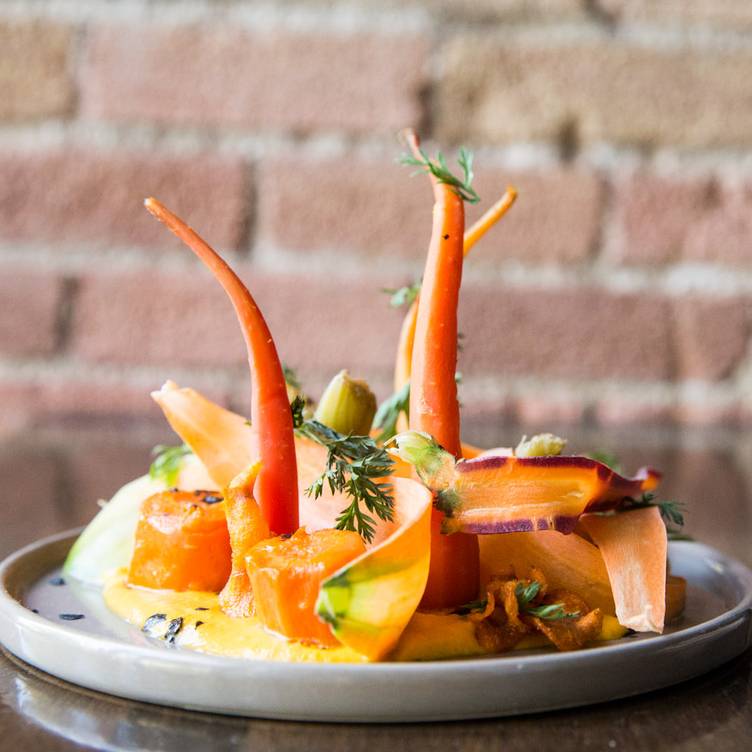 OpenTable
Table X
For Table X, a mind-blowingly creative restaurant that offers visually and gustatory dishes in a chic, contemporary setting, head up to Millcreek, the rural suburb only a ten minute drive from downtown. The restaurants triumvirate of Mike Blocher, Nick Fahs and David Barboz, produce the sensational menu filled with elegant and flavourful dishes. The chef's tasting menu is an exploration of talent and palette which tests, flatters and delights diners with great aplomb. Table X also offers a vegetarian tasting menu for those who want to sample the very best of what vegetables can be when treated with care and finesse.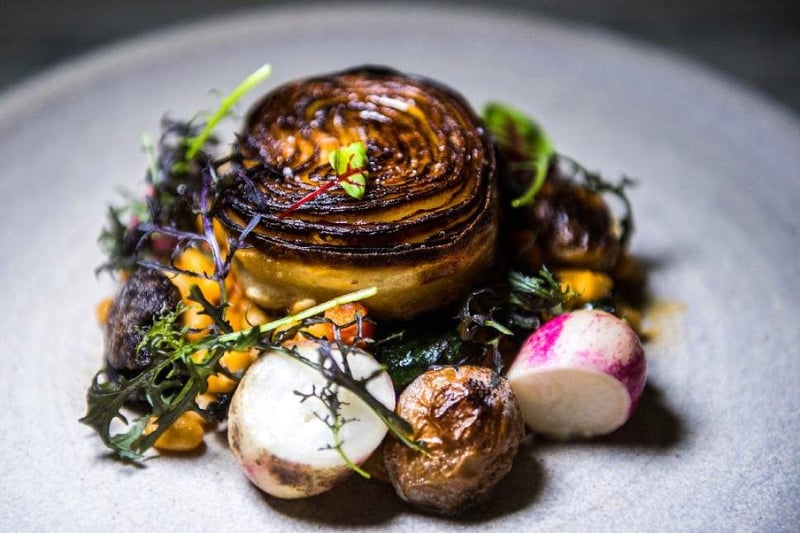 Pintrest
Provisions
Another Millcreek-based restaurant, Provisions completes the trifecta of incredible eateries in this area. This upscale, New American restaurant offers diners a contemporary menu polished with innovative and traditional methods to produce exciting flavours, textures and plate designs. Offering the very best in seasonal ingredients, the menu showcases locally sourced Utah trout, fished from the crystal clear river waters of the area, as well as wild game and farmed meats. If you fancy an early bite at the weekend, the brunch at Provisions is an exceptional way to start your day.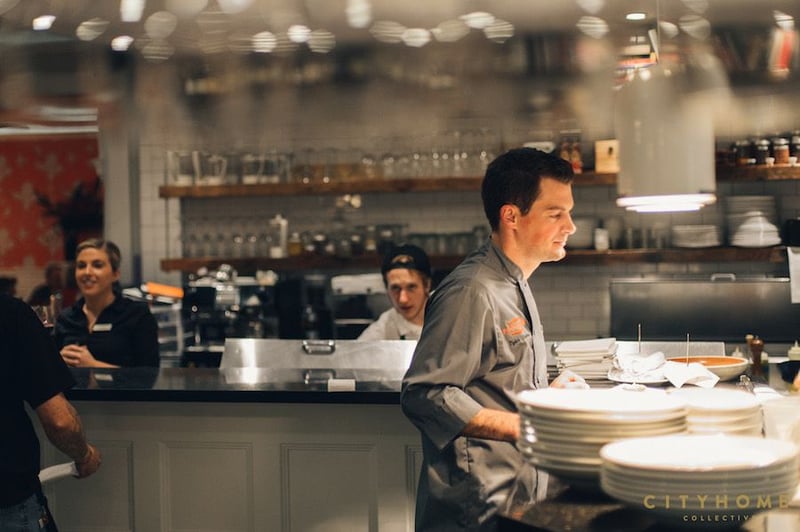 Pintrest
Salt Lake City offers an interesting dining landscape set to only improve as the restaurant scene matures through its current adolescence. With charming forest restaurants, downtown upscale European-inspired bistros and some of the state's very best Mexican outlets, the city is home to a diverse range of dining opportunities and experiences. For more information on buying a home or investing in Salt Lake City, contact Propeterra today and make your American real estate dream come true.