Phoenix, Arizona is at the crux of Maricopa County, one of the fastest-growing areas in the United States with the city itself one of the country's largest cities by area. This sprawling city has a burgeoning food scene. Previously known for the local delicacy, chimichangas (fried burritos), Phoenix has developed a wide scope of eateries from fine-dining, upmarket restaurants to cultural cuisines, family-run restaurants to food trucks, hole-in-the-wall to hotel dining, this city has it all. Such breadth of style means eating out is always an adventure. The rise of new-wave restaurants in Phoenix has been spearheaded by homegrown talent including James Beard Award-winning chefs. Find your food adventure in Phoenix with a food scene that's constantly surprising diners with an ever-evolving gastronomic experience. Check out our list below of the 10 best restaurants in the city known as the Valley of the Sun.
Durant's
Durant's has been serving the hungry folk of Phoenix for decades, making it somewhat of a cult hero in the present dining scene. Located right in the centre of town, Durant's has played its part at the epicentre of daily life for the last 70 years. As a steakhouse, the menu is classic and authentically American. A carnivore's cloud nine, they serve rich chicken livers, lamb cutlets and thick, marbled steaks at a reasonable price. What set's Durant's apart from your typical steakhouse if the theatre of the entrance. Diners walk through the kitchen to get to their table, allowing you to marvel at the fiery commotion of the kitchen's organised chaos. Pair your meal with a stiff cocktail or two from the extensive menu and enjoy your meal in a classy take on the classic American steakhouse.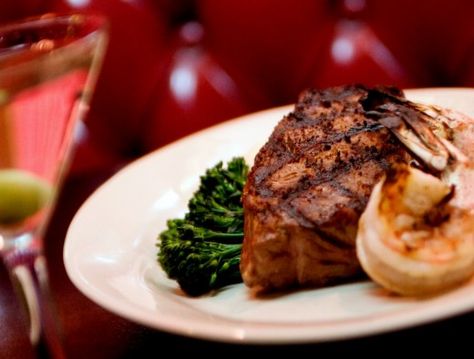 Pinterest
Saint Pasta
Saint Pasta's origins is a story of how Phoenix's love for food truck excellence turned professional. Joe Cetrulo and Racan Alhoch used to serve their renowned pasta dishes to queues of hungry diners from their food truck before moving into their present space at Linger Longer Lounge in Uptown Phoenix. Saint Pasta is a direct continuation of what made their takeaway pasta boxes so special, the flavours. Now with a full kitchen and relaxed dining space, the chefs have perfected a comfortable spot to showcase their beautiful pasta dishes. The menu includes Pomodoro, bolognese and vodka sauces as well as pizzas, parmigiana, sweet and savory dough balls. The atmosphere and communal setting make this a perfect spot for a quick lunch or a sociable meal with friends and family.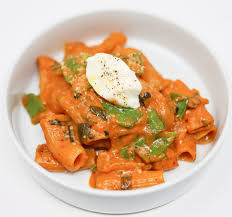 SaintPasta
Century Grand
This 1920s themed restaurant is, in-part, an homage to the luxury of rail travel during the early 20th century. The wood-paneled walls, waiters in period attire and clever thematic decorations transport diners to a time gone-by with great finesse and interactivity. One room, Platform 18, features screens that trick the eye into believing one is on a train, traveling through the countryside as landscapes flash by. This fun, innovative concept is from two established innovators within the Phoenix scene. Already known for Barter & Shake and Undertow in Phoenix, Jason Asher and Richard Furnari have created a unique concept full of light-hearted mirth. Whilst Century Grand is predominantly a cocktail bar, the vegetarian menu from Chef Sacha Levine is a delicious accompaniment to the extensive cocktail menu.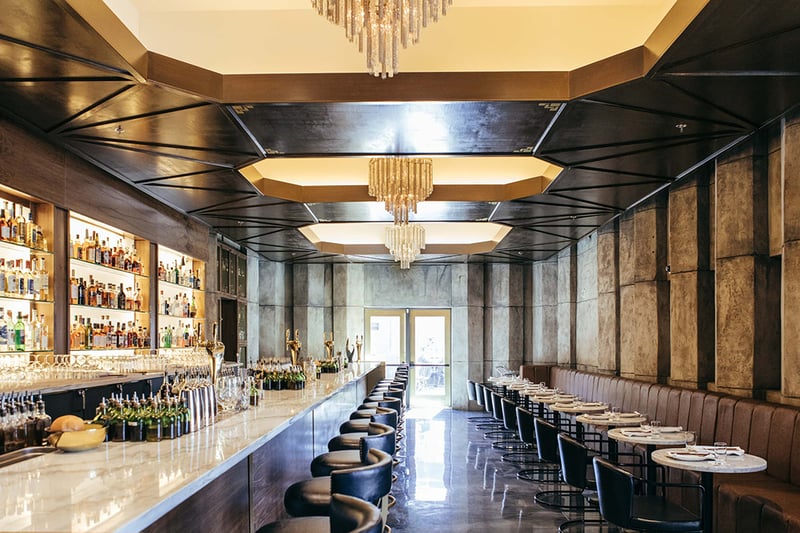 ImbibeMagazine
ShinBay
Widely considered some of Arizona state's best sushi, Chef Shinji Kurita delivers on these critics accounts with an exclusive and intimate 13-seater omakase restaurant in Scottsdale's Old Town. With two services per night, diners are wowed with creative, artistic plates of fresh sashimi from Japan's most prestigious fish markets. Enjoy a glass of Asahi or sake as the talented kitchen take you through a whirlwind ride of delicate sushi from scallops with yuzu miso and oysters with ponzu jelly to nigiri platters and sashimi artistry. Maintaining the simplicity of expertly hand-crafted sushi, Chef Kurita lets the fish speak for itself, adding when absolutely necessary the lightest brushstrokes of delicate citrus yuzu or ponzu, and umami in soy and miso. Diners are advised to book well in advance for this exclusive Japanese spot.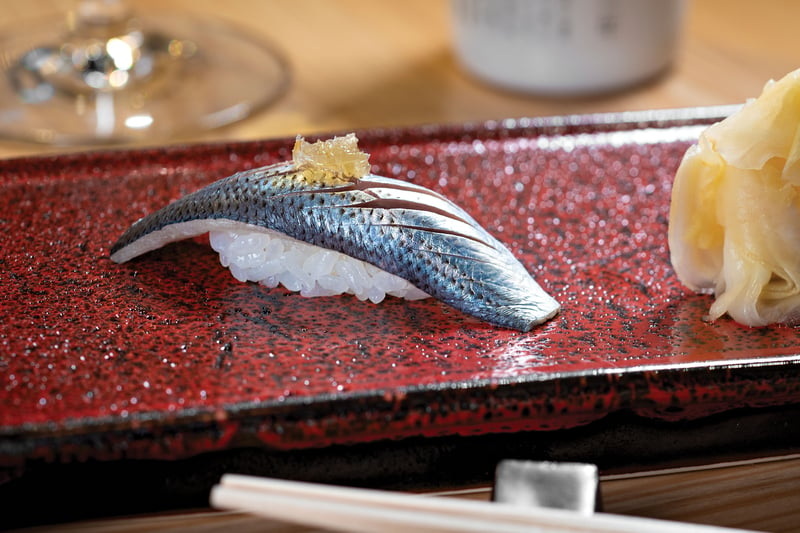 PHOENIXMagazine
Vecina
Situated in Phoenix's Arcadia neighbourhood to the west of Scottsdale, Vecina is a modern Latin American restaurant serving the warming spices and fresh zingy lime notes of Central and South America. With a particular penchant for the flavours of Mexico, restaurateurs and chefs James Fox and Eric Stone have curated a menu brimming with classic Latin flavours. The dishes are built for sharing, so bring your friends and family to try the pork chop with chicharrones or the Hiramasa ceviche. The sociable atmosphere is best enjoyed with something from the extensive cocktail and craft beer menu.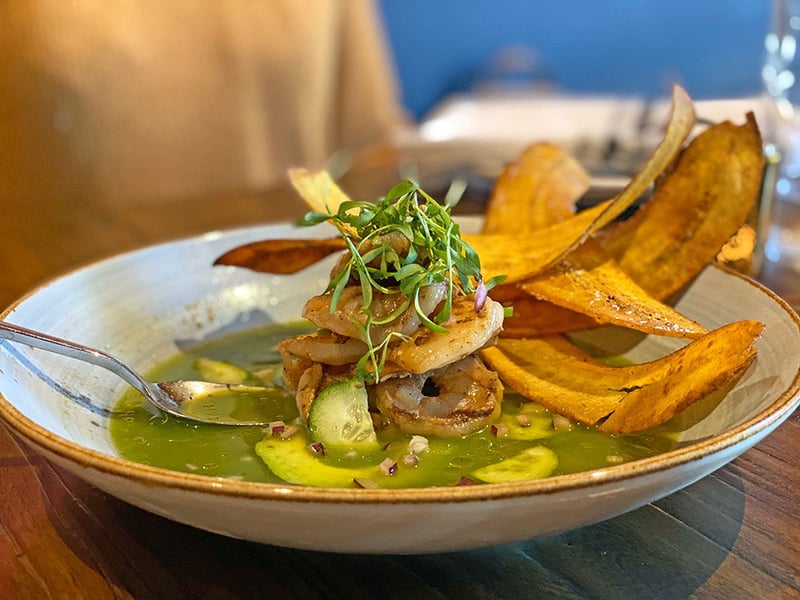 ArcadiaNews
Josephine
Located in central Phoenix within the desirable arts district of Roosevelt Row, Josephine's serves modern French gastronomy with a touch of international influences from as far as Vietnam to Morocco. Chef Ryan Pitt harmoniously marries the flavours of these distinct cuisines in dishes such as lamb samosas or the Cajun spring roll. Head behind the restaurant for a sexy, neon-lit cocktail bar called Coupe De Grace after your meal to continue your evening. From aesthetic dishes to beautiful cocktails, Josephine is a one-stop-shop for a gastronomically satisfying evening in Phoenix.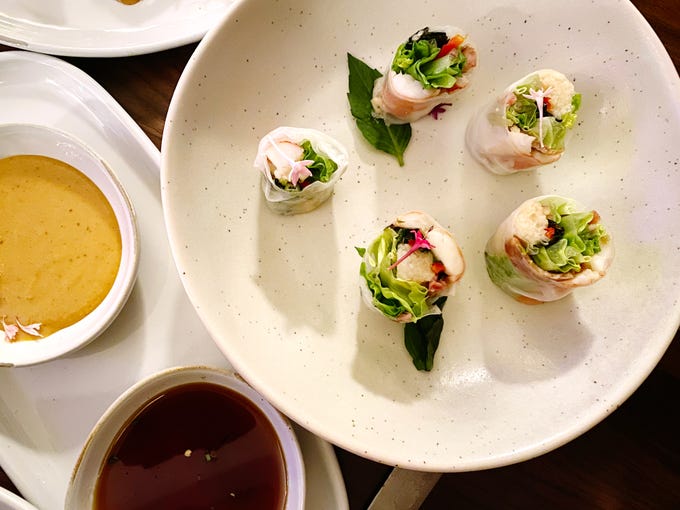 AzCentral.com
Binkley's Restaurant
The latest endeavour from James Beard Award-nominated Kevin Binkley, Binkley's is a creative, conversation-inducing restaurant. Located in midtown Phoenix and set in a historic townhouse, Binkley's serves a challenging tasting menu for discerning diners willing to experiment with and develop their palate. The 20-course tasting menu is an indication of the chef's talent with technique and flavours. This restaurant is more of an experience than a meal as diners are invited to enjoy the many facets of the restaurant from an introductory drink on the terrace to the bar and finally the dining room, with dinner often taking up to 3 hours per sitting. With full views of the kitchen, diners are often captivated by the theatre of the dramatic open kitchen that showcases the talent of the chefs within.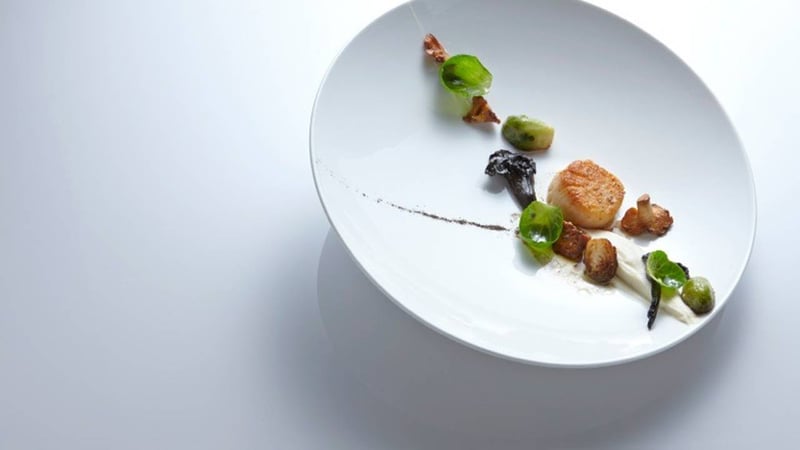 OpenTable
Wright's at The Biltmore
A truly modern restaurant, Wright's aims to showcase the very best of Arizona's heritage through gastronomic masterpieces. The refined, aesthetically pleasing plates epitomise the flavours of Arizona's history from the Native Americans to the early settlers, drawing inspiration from the state's cultural heritage. Located at The Biltmore Hotel, a luxury guesthouse set in the stunning Arizona desert landscape outside of Scottsdale, Wright's has earned itself a TripAdvisor Certificate of Excellence for the past 5 years running. The prestigious setting, the refined dining room and the contemporary plates all contribute to the flawless dining experience at Wright's. The restrained menu aims to showcase the very best local produce and changes regularly to maintain seasonality and freshness. As one of the city's finest restaurants, diners are advised that the prices are considerable but generally in accordance with upscale eateries.

WaldorfAstoriaHilton
Different Pointe of View at Pointe Hilton Tapatio Cliffs Resort
Located in the Pointe Tapatio Hills Resort overlooking Phoenix, Different Pointe is a multi-award winning modern restaurant serving contemporary American cuisine with Mediterranean influences. The longest consecutive winner of AAA 4-Diamond Award in the Phoenix area, the restaurant serves food that is as stunning as the view from its spot on North Mountain. Dine adjacent to floor-to-ceiling windows while the sun sets over Phoenix for a magical meal elevated by an unparalleled view. The dishes are refined and colourful, showcasing the best local produce and evoking an authentic sense of the Mediterranean from the mind of Chef Anthony DeMuro himself. A romantic dinner spot with outstanding food and unforgettable views, Different Pointe is the perfect place for a special night with your significant other.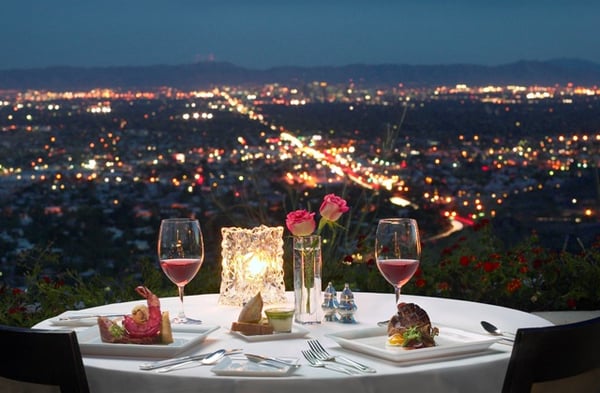 ScottsdaleMoms
T. Cook's
Located in the Royal Palms Resort and Spa, T. Cook's is a Mediterranean-inspired restaurant producing great plates in a formal yet unpretentious environment that is reminiscent of European grandeur. Set against Camelback Mountain, diners can enjoy dining al fresco on the patio or within the Spanish-style décor of the restaurant. The menu's flavour profile reflects the setting with Italian, Spanish and Greek cuisine permeating the dishes with smoky meats, fresh seafood and aromatic herbs. For a relaxed, upmarket meal with stunning views, attentive service and refined cooking, look no further than T. Cook's in Phoenix, Arizona.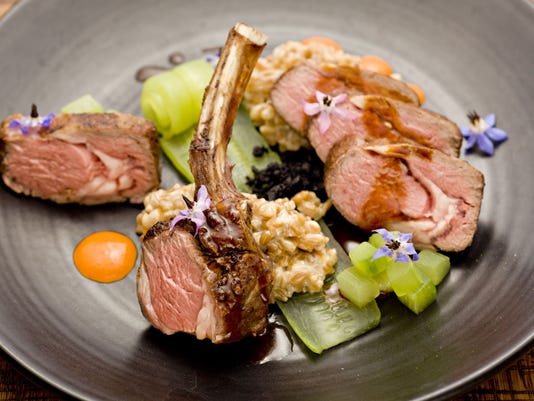 AzCentral
Phoenix is a city where gastronomy is on the rise at all levels of dining, from white-tablecloth to street food. Be a part of Phoenix's gastronomic revolution and enjoy the benefits of Phoenix's growing importance as one of America's largest cities. Phoenix is rising again and now is your chance to invest in your American dream. The weather, the people and the food are the foundations of this great city. Contact Propeterra today to discover your real estate investment opportunities in Phoenix, Arizona.