Over the past decade or so Orange County's restaurant scene has gone from substantial to excellent. Since the opening of Marché Moderne in 2007, often described as a catalyst for the ensuing revival, Orange County has seen a blossoming of its gastronomic options. Now sporting a wildly diverse dining scene that has matured greatly in recent years, the large suburbia, an extension of the Los Angeles Metropolitan area, has become worthy of recognition in its own right. With a laidback, suburban lifestyle on offer, stunning beaches, a prospering real estate market and a deliciously diverse restaurant scene, what more could you want from Orange County? Check below to find out about the area's top 10 restaurants.
Hana Re
The venue that hosts Hana Re, Atushi Yokoyama's prestigious Japanese restaurant, seems less than appealing. Upon first glance it looks more akin to a workman's shed, with corrugated iron facets and a solitary window. However, it simply reinforces the prescience of the old adage 'don't judge a book by its cover'. Inside, the 12 covers per night are treated to an artistic display of creative gastronomic talent. Chef Yokoyama offers two menu price points, the less costly one mid-week and the prestigious, showstopper for the weekend diners. The chefs talent is exemplified in the variety of textures, flavours, temperatures and techniques he uses to masterfully produce each dish. The menu culminates in a sushi course that offers some of the Pacific Ocean's sweetest morsels for your delight. The top-tier menu starts at $180 per head and is best enjoyed over the full 3 hour experiential service.
OCRegister
Bourbon Steak
A vestige of Orange County from 15 years ago, Bourbon Steak is a chain restaurant. Or so it would have you think. In reality, Chef Michael Mina transformed his Stonehill Tavern into another facet of his Bourbon Steak empire, adored by Americans and international travellers alike throughout the US' major cities. At this particular location, Chef Mina puts an emphasis on an individualised, artisanal approach to his existing dishes and some limited-edition specialities like the table-side carved 5-pound ribeye. He has also carried though some of the fan-favourite dishes from Stonehill Tavern to fulfil every discerning palate. Try the seafood platter or any of the grass-fed cuts of prime US steak for a thoroughly enjoyable meal that ticks the satisfaction box every time.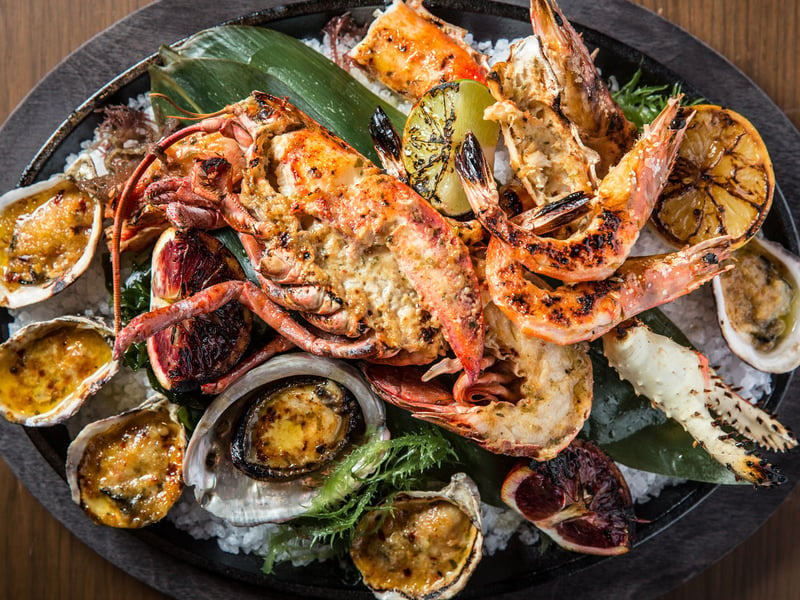 Food&Wine
Marché Moderne
Often described as the best French restaurant in California, Marché Moderne has had an instrumental impact on the blossoming of Orange County's dining scene, even so, it doesn't rest on its laurels. Reservations at Florent and Amelia Marneau's exclusive haute-French restaurant are not easy to come by, so be prepared to book well in advance. Serving all the French bistro classics with an upmarket twist, the menu is predictable yet surprising at the same time. Try the moules marinieres, the rabbit or the escargots for a francophile-for-the-day experience. The highlight is the dessert - try the house take on Napoleon's mille feuille for a sumptuous, buttery pastry layered with silky creme anglaise.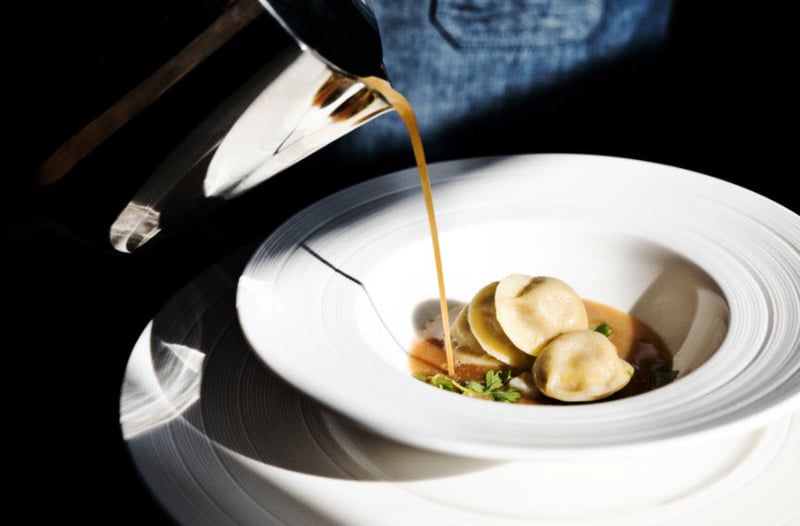 OrangeCountyZest
Arc
Arc's uniqueness of flavour and technique stems from its one-hundred-percent wood-fired kitchen. Producing naturally smoky flavours on their meats and vegetables transports you to a primitive world of hunting, fishing and foraging for your food. The pervasive flavours and natural tastes from the food are unique to this technique. Enjoy your meal under the warm glow of hanging chandeliers in an upmarket setting and enjoy a variety of dishes all cooked with the simplicity of fire and embers. Try the juicy sirloin steak accompanied with duck-fat potatoes for a sumptuous dish at a reasonable price.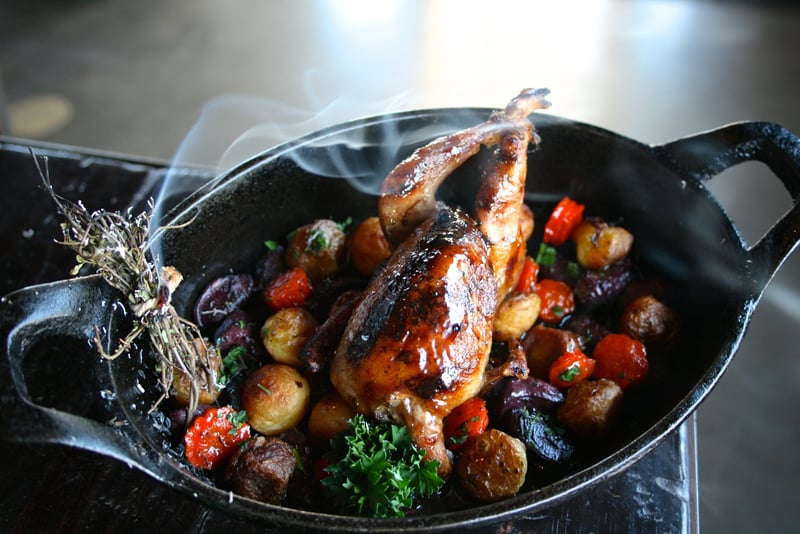 ArcRestaurant
Vaca
Vaca head chef, Amar Santana, has risen to fame having performed well on popular television show, Top Chef, with the restaurant seeing the benefits of his competitive run, kitchen experience and technical skills he picked up along the way. A predominantly Spanish tapas bar, Vaca serves the rich, vibrant tastes of the Spanish peninsula, with influences from America, the Mediterranean and Hispanic Latin America common as well. Try the paella, available to order for a party of people, and opt for the 'carne' version. Complete with Spanish blood sausage, chorizo, pork belly and confit duck leg, the carnivores will be completely satisfied. Wash the sumptuous, saffron-infused flavours down with a glass of cold Iberian white wine from their extensive wine list.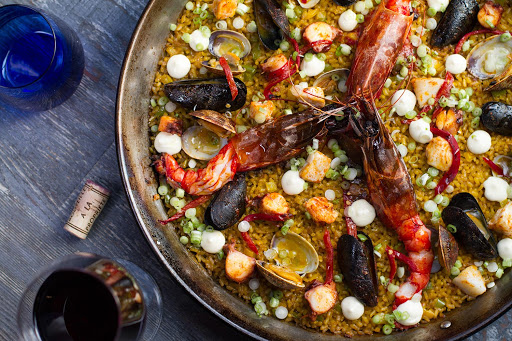 VacaRestaurant
Water Grill
Water Grill is a seafood lover's kind of restaurant. It is arguably the best place in Orange County to go for crustaceans and fish. The huge fish tanks behind the ice-bed, raw bar at Water Grill are something to behold. Filled with lobster and crabs of varying shapes and sizes, you can be assured the freshness of your meal will be unrivalled. Water Grill's secret to a delicious dish every time is the freshness of the produce and a simple cooking technique expertly executed. Try the whole dover sole dripping in herby, garlic butter for a delightful light main course accompanied by a glass of something from their extensive drinks menu.
BeyondTheCurtain
Irenia
Located in Santa Ana, Irenia specialises in Filipino dishes and inspired by a global appreciation of various cuisines along the way. Elevating traditional dishes from the Philippines, Chef Ryan Garlitos manipulates dishes like pork belly adobo or sinigang black cod into aesthetic, flavoursome plates you will want to go back for time and time again. The chicken sa Gata is a particularly great option, made here using a confit and accompanied with a chilli, coconut and lemongrass aromatic sauce. For a standout meal from an underrepresented cuisine, try Irenia.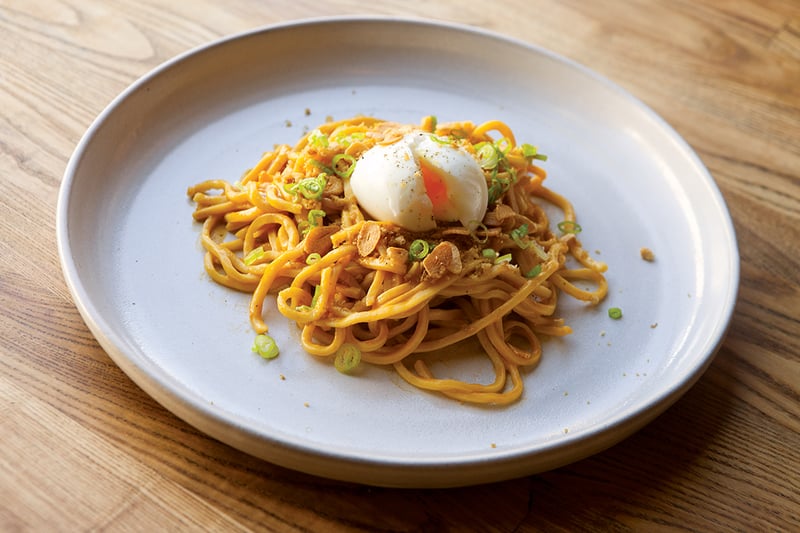 OrangeCoastMagazine
Solita
Getting back to California's Mexican heritage and Latin American influences, Solita champions the flavours of America's Latin neighbour with great panache. Chef Deborah Schneider utilises a mesquite-fired grill and a rotisserie, distinguishing her kitchen from the competition. The authenticity of flavour achieved through wood-fires and slow-cooking on a rotating rotisserie is unparalleled. Accompany a succulent char-grilled skirt steak with a refreshing, punchy margarita for a deliciously simple and fantastically fun meal in a classically Latin, social setting.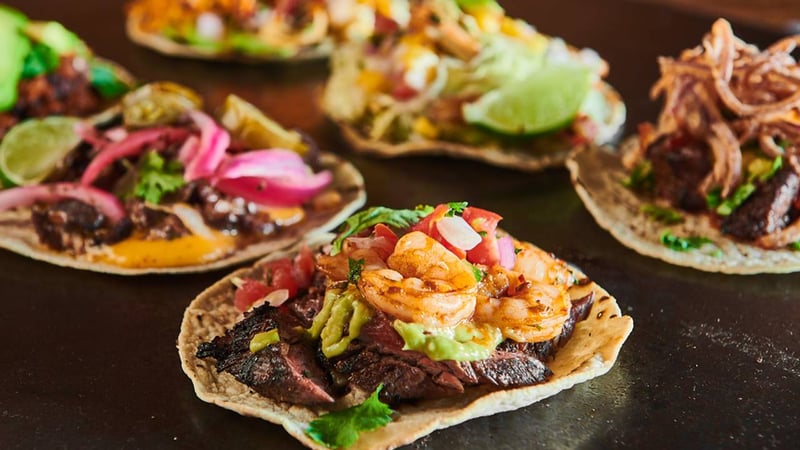 OpenTable
Vine
For Chef Jared Cook and his wine-country inspired menus that have proved so spectacularly popular that he opened two other restaurants, Vine is where the success started and still continues to this day. There are two distinct spaces available at this San Clemente location, the loud, social bar area at the front for large groups and quick bites, or the formal dining room at the rear, which offers diners a cozy setting of dim lights and white-tablecloth tables. Inspired by everything California has to offer, Vine produces delicious dishes that subconsciously contain influences from the state's diverse history. Try the homemade pastas or sample from the meat menu that changes daily depending on from where Chef Cook can sustainably source.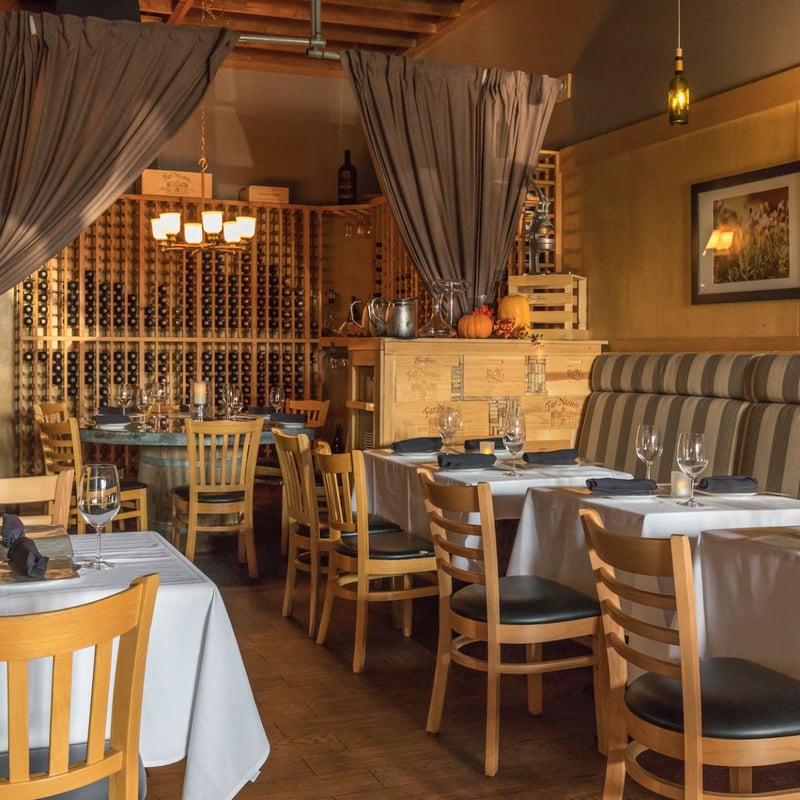 OpenTable
Brick
Brick continues to exemplify the epitome of traditional Italian 'Nonna' cooking in Orange County. Chef David Pratt firmly believes in the idea of 'a labour of love' and that is exactly what Brick is all about. The Italian cuisine he produces is all made from scratch. From butchering his own meat to avoid waste to curing bacon under the wood-fired oven, Chef Pratt demonstrates masterful skill and deep creativity in his cooking process that reflects as rich flavour in his final plate. Because of the intensity of the processes from start to finish, the menu at Brick remains small and focused. If available, try the wood-grilled lamb chops and pair them with a viscous Italian red from their largely Californian and European-based wine list for a delightful combination of smoky flavours.
Orange County is booming into becoming a recognisable area in its own right, not simply an extension of the LA metropolitan area as it has been diminished to in the past. Orange County is thriving and progressing at a remarkable rate. With amazing restaurants, a family-friendly suburban lifestyle, Californian sunshine and affordable real estate, now is the time to buy in Orange County. To find out more about your real estate opportunities in Orange County, California, contact Propeterra today.