Raleigh is a city saturated with talented chefs, many of whom have been recipients or nominees of the prestigious James Beard Award, but until recently the city's food scene was underrepresented on a national level. Now, Raleigh is staking its claim as one of the hottest food cities in the US, finally discussed alongside the culinary rich cities of Nashville, Tennessee and Charleston, South Carolina. The influx and upskilling of talented chefs has created a scene heavily influenced by Raleigh's urbanism and surrounding rurality. The Southern influence championed in this area of the US is combined with international techniques and flavours to create a unique food scene well worth experiencing.
Crawford & Son
Located in the Person Street neighbourhood of Raleigh, Chef Scott Crawford opened Crawford & Son off the back of a locally heralded career at indispensable local institutions such as Herons Restaurant and the Umstead Hotel. Now, with his own establishment, Crawford is continuing to define why he should be considered one of the best chefs in the city. The restaurant maintains the refined cooking of his previous posts but in a more informal, come-as-you-are setting. Establishing itself as a favourite neighbourhood restaurant, diners are treated to a varied, interesting menu that's rotated often to ensure seasonality and innovation. Despite being miles front the sea, the fish is fresh with the yellowtail tuna crudo one of the finest dishes on the menu. Another staple elevated to fine dining, it is worth ordering a side of malted wheat rolls with a smoked hickory butter for the table to mop the plate.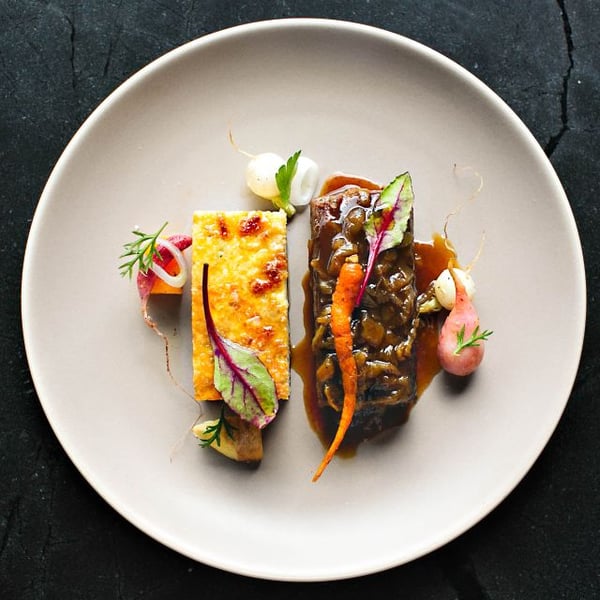 Cortez
Despite Raleigh's landlocked location, this predominantly seafood restaurant has impressive, fresh fish delivered directly from the Carolina coast. With a menu inspired by Mexican and American cooking, ceviche is as at home as the bright oysters with shallot vinegar. Try a selection of small plates, ideal for sharing but you may not feel like it when you're there! The midweek deals offer oysters for a dollar each between 5 and 6pm. Enjoy these with a fresh margarita at the curved marble bar for an informal yet luxurious bite.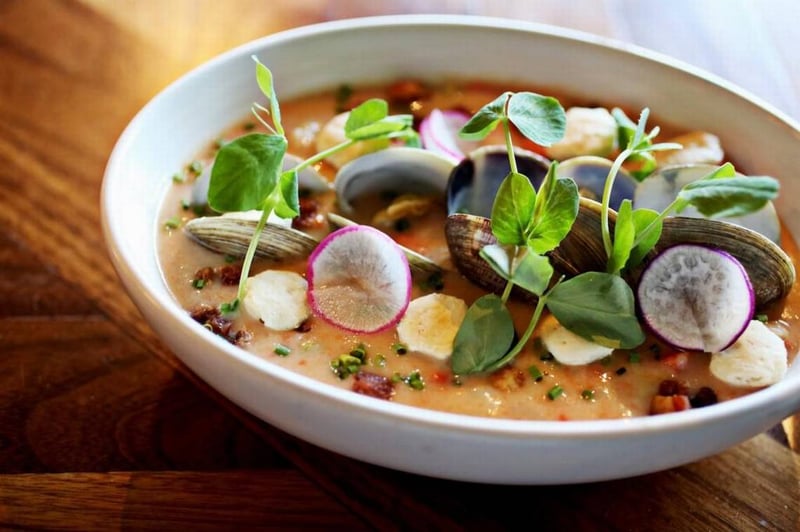 Second Empire Restaurant & Tavern
Occupying a renovated 19th-century townhouse, the historical setting marries harmoniously with the French-inspired, contemporary Southern American cooking. Second Empire is Raleigh's go-to destination for a special occasion meal. From the décor of the Victorian Dodd-Hinsdale House to the traditional food, this restaurant epitomises fine-dining. The dining experience evokes a feeling of hosting a dinner party for wealthy Raleigh locals in decades gone. Intimate, comfortable but significantly lavish, the whole experience is decadent and thoroughly enjoyable.
Hummingbird
A definitive neighbourhood dining spot, Hummingbird is unassuming and comfortable offering small plates for sharing and craft cocktails in a relaxed, friendly setting. Located within a refurbished warehouse spitting distance from downtown, Hummingbird is a prime location made to feel like a hidden game, so discover its refined interior, excellent service and exquisite food. Great flavours made simply seems to be the ethos of this establishment and the muffuletta is testament to that. The Italian sesame bread with cured meats layered amongst stuffed olives and drizzled with olive oil or the ricotta fritters with mascarpone and seasonal sweet jam are two lunchtime stars worth trying. With average prices and a neighbourhood feel, you might find yourself here a little too often.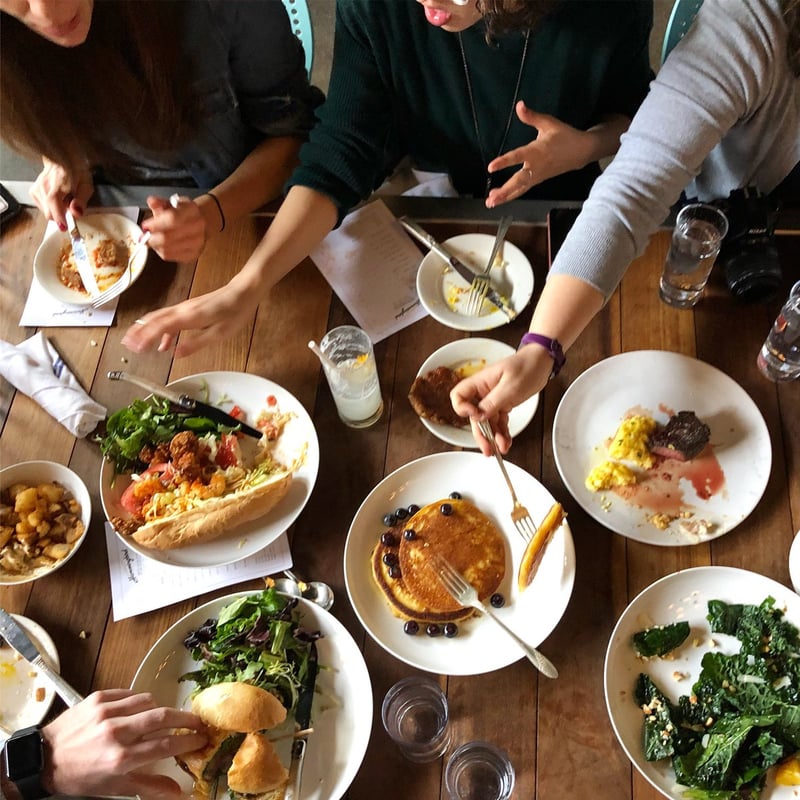 St. Roch Fine Oysters & Bar
A true bastion of Southern cuisine, St. Roch champions the flavours of the Carolinas presenting hearty dishes amongst more refined cooking as well. The oysters here are some of the best in Raleigh and well worth a visit for. Owner and restaurateur, Sunny Gerhart, believes these ocean delicacies are best served simply at their highest freshness. Taking the limelight at St. Roch, the oysters are served deliciously cold on a bed of ice alongside simple accoutrements like shallot vinegar and hot sauce. Guzzle down a half dozen of these on a weekday during their happy hour for a dollar each before tucking into some hushpuppies or beignets.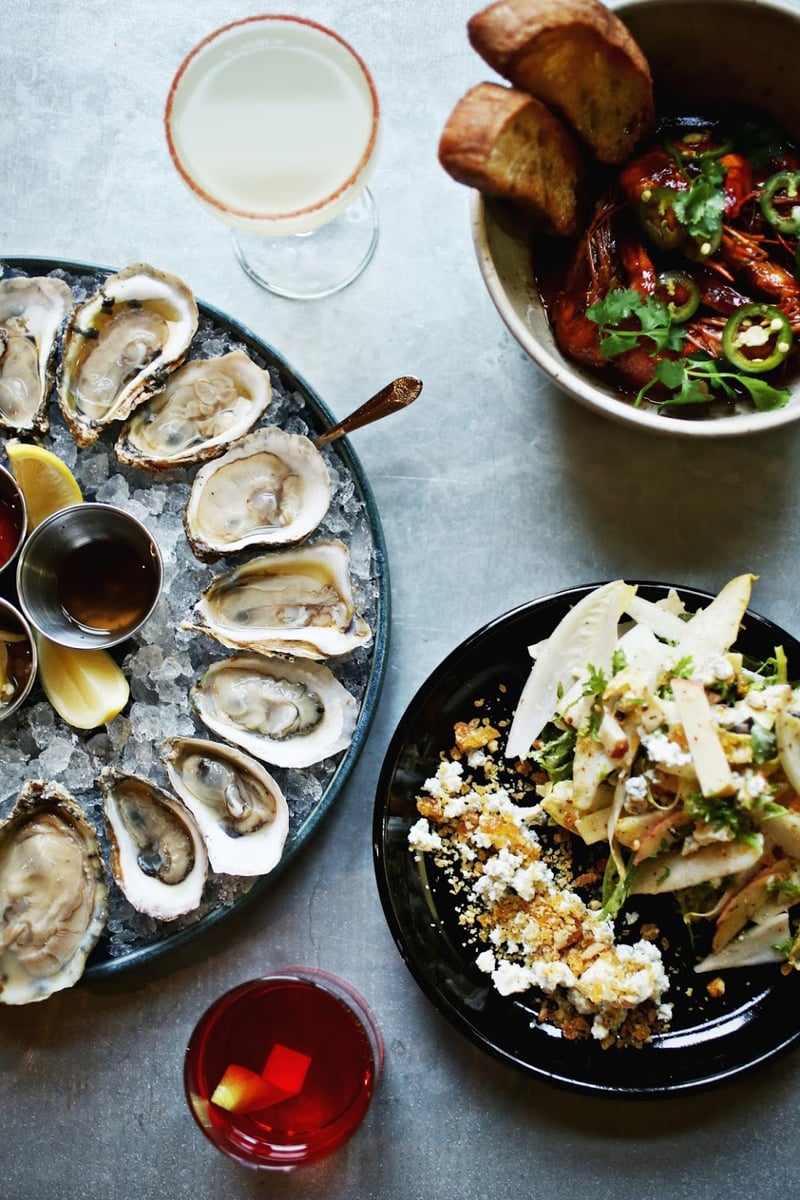 Rey's Restaurant
For a celebratory or special occasion meal, Rey's is a confident choice for consistency, excellent service and impressive food. This upscale dining establishment serves contemporary American cuisine in with New Orlean's French Quarter flair. The atmosphere is comfortable and sophisticated despite being a white-tablecloth service. Rey's, when spoken about, is often described with an emphasis on the service and with patrons well looked after, the meals feels that bit more special. Try the seared ahi tuna with wasabi cream to start followed by choosing from an array of prime beef cuts.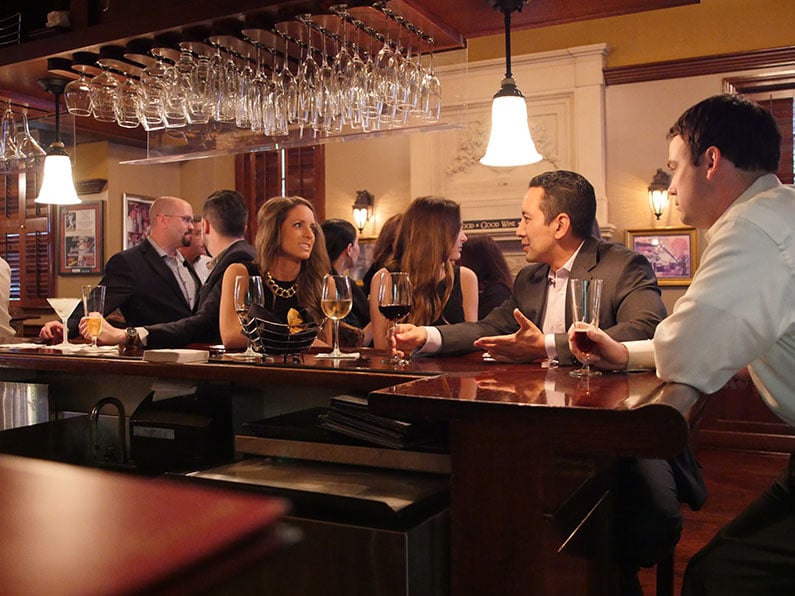 Oakwood Pizza
Whilst this may not be a fine dining establishment, Oakwood can still be considered one of the best restaurants in Raleigh for two reasons: firstly, pizza is almost universally loved and secondly, really good pizza is undoubtedly universally loved. Oakwood is the latter. Run by a New York native, Anthony Guerra, Oakwood feels like a classic Manhattan pizzeria. With 18 inch bases that maintain crispiness, rich, homemade tomato sauce that hints at an underlying sweetness and creamy, melted cheese, the Oakwood pizza will change the way you see the Italian classic. The toppings seem endless so there is a lot of room for customisation to your bespoke preference. Enjoy with a chilled glass of prosecco for a simple, enjoyable and relaxing meal.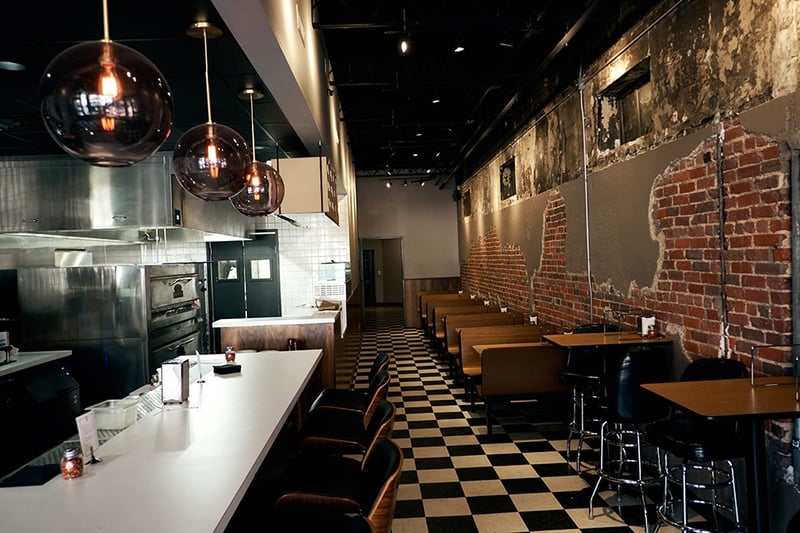 Poole's
At the helm of the Poole's ship is Ashley Christensen, a James Beard Award nominee and winner of the Best Chef Southeast award, she has played a crucial role in elevating the Raleigh culinary scene to what it is today. Sporting a heavily seasonal menu, Chef Christensen demonstrates her culinary prowess in marrying seasonal flavours, sourced from local farmers and producers to produce impeccable, Southern-inspired classics. The macaroni au gratin, although a side order, is a must-try for its creaminess and crunchiness whilst being playful and packed with flavour. The marble dining counter feels like an informal bar whilst maintaining the highest standard of cooking for a relaxed, flavourful meal.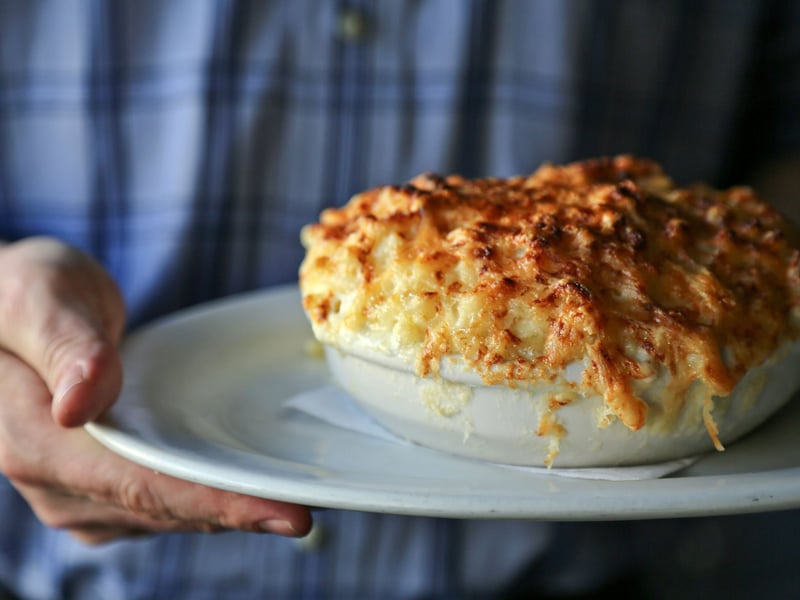 Brewery Bhavana
A peculiar and unique establishment in Raleigh but also one of the best for its price and unpretentiousness. The Brewery Bhavana is a multi-faceted space offering a bookstore, flower shop, restaurant and brewery all housed within its clean, industrial-chic interior. The food is unlike any other in the city, serving dim-sum, the menu contrasts with the décor and design but definitely doe not lack in flavour. Try the prawn and chive dumplings, Peking duck and the Xiao Long Bao. Pair meals with beer from the building's brewery for a refreshing, fun meal designed for sociable occasions. The granite tap wall offers an impressive 40 local beers on tap which you can take through to enjoy in the garden are with a page-turner from the in-house library.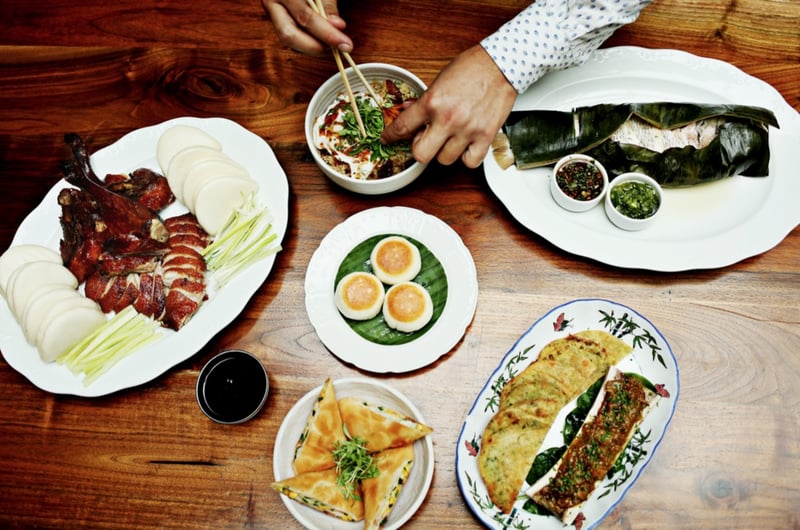 Mofu Shoppe
Mofu was born out of North Carolina's Research Triangle food truck scene that has benefitted from college campuses all over the state. The Pho Nomenal Dumpling Truck by the same entrepreneurial team was the winner of the 2015 Food Network Great Food Truck Race. Drawing inspiration and talent from this winning endeavour, Mofu seeks to capitalise on this and bring bold, southeast Asian flavours to North Carolina. Mofu offers interesting, modern takes on dishes from Thailand, Vietnam, Cambodia, China and Korea, such as the Vietnamese mousse dessert flavoured with the strong coffee from that region. Set in a renovated car garage, this establishment marries a charming yet bizarre setting perfectly with captivating food. Try the honey roasted sprouts with pork belly to make you question why you have never tried that recipe with your Brussel sprouts at Christmas.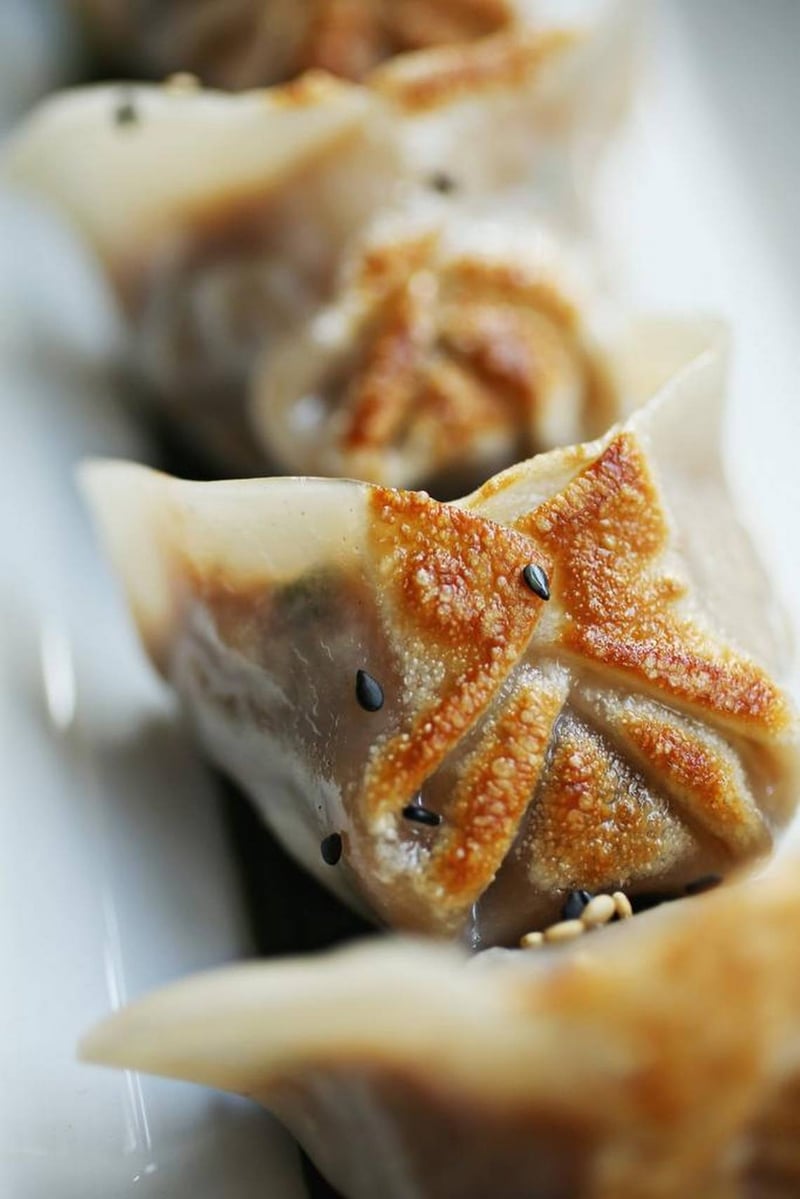 A city rapidly on the rise, Raleigh's food scene is indicative of a wider upsurge for the city. Defined largely by its contribution to North Carolina's Research Triangle formed of state and Ivy League institutions, there is now another reason to remember Raleigh. With the city clearly on the cusp of significant development, the question is: do you want to see the benefits? Invest in Raleigh's property market today with Propeterra. Contact Propeterra today to find out how you can achieve your investment goals for you and your family.