New Jersey, USA, also known as The Garden State, is in the midst of a gastronomic revolution sweeping its cities. The state's dining options were once known as being dominated by pizza parlours, but now New Jersey's image is changing for the better. This new age for New Jersey restaurants is supported by the state's cultural diversity, opening global flavours and new techniques to its curious diners. Inspired by the world-renowned dining scenes of New York and Philadelphia, two cities within touching distance, have played a significant role in bringing new life to New Jersey dining opportunities. An influx of talented chefs are bringing their global expertise to create modern, destination restaurants to the state, revitalising hospitality and receiving critical acclaim. Check out our list of the best restaurants in New Jersey below.
Chez Catherine
Chez Catherine brings traditional haute-French cuisine to Westfield, New Jersey. A bastion of the fine dining scene, Chez Catherine has matured like the fine wine from its cellars. A popular spot for intimate dinners, Chez Catherine has been serving Valentine's Day, date-night and celebratory diners since 1979. The small, 12 table dining room with its rustic brick walls and low-ceiling is cozy and romantic, transporting you to a Parisian bistro as soon as you take a seat at the white-tablecloth. The menu offers French classics done to near perfection, with Chef Migton overseeing dishes like duck breast with a raspberry reduction, dover soles filleted table-side and cloud-like soufflés. For your traditional European experience in a comfortable setting with a guarantee of great service, dine at Chez Catherine.
ChezCatherine
Elements
Elements in Princeton, New Jersey is a modern, refined restaurant offering discerning diners beautiful dishes, technical and flavourful. Here, Chef Scott Anderson helms a kitchen that demonstrates real skill in everything from cooking to plating and timing on the pass. Enjoy a drink downstairs at sister restaurant and more casual spot, Mistral, before heading up to Elements for cultured dishes imbued with technique and style. Combinations like clams, cod and quails eggs are cooked to champion the flavour of each ingredient while harmonising them together for a complete dish. Designed to be formal fun that delights taste buds and leaves you talking, Elements has the modern 'wow-factor' that you want in a blow-out meal.

Elements
Heirloom
Heirloom's ethos dictates that ingredients should always be sourced sustainably from local, organic producers who cultivate with care, achieving the best flavours through care and attention. Chef Viana, James Beard Award nominee, runs the kitchen like clockwork, producing artistic dishes packed with clean flavours. At Heirloom expect traditional flavours with a modern twist. For example, previous dishes have included a seasonal pea tart topped with sharp, creamy mascarpone and steak drizzled with pungent, aromatic chimichurri. The chef's seating at the open kitchen bar makes for fantastic theatre during the weekend services. During the weekdays however, Heirloom operates as a cooking school, so head down for your chance to learn the secrets to the food that will have you returning time and time again.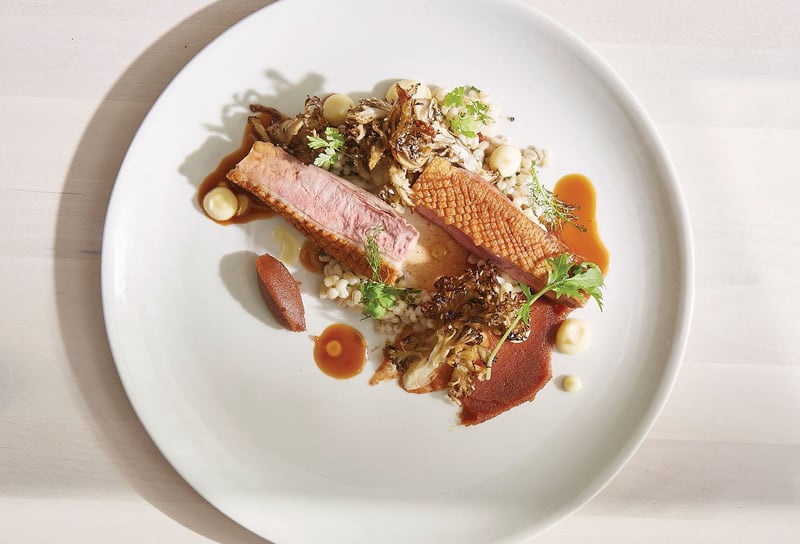 Vue:NewJersey
Lokal
With brilliant views of the downtown New York city skyline, Lokal on 2nd Street in Jersey City is the place to go for globally inspired cuisine in an upmarket, visually-impressive setting. Inspired by Jersey City's cultural diversity, the restaurant's menu draws inspiration from a Asian, Mexican, American and European flavours, combining them harmoniously in inventive, flavourful dishes. Try the Mushroom Al Ajillo with four types of mushrooms. Each of the maitake, shimeshi, black trumpet and enoki mushrooms give a slightly different earthy, fungi taste, with a strong peppery garlic note running through the dish. Nobu alumnus, Chef Walter Donadio, previous recipient of a kitchen Michelin Star, runs the show here, delivering great food to discerning diners in a comfortable, impressive spot.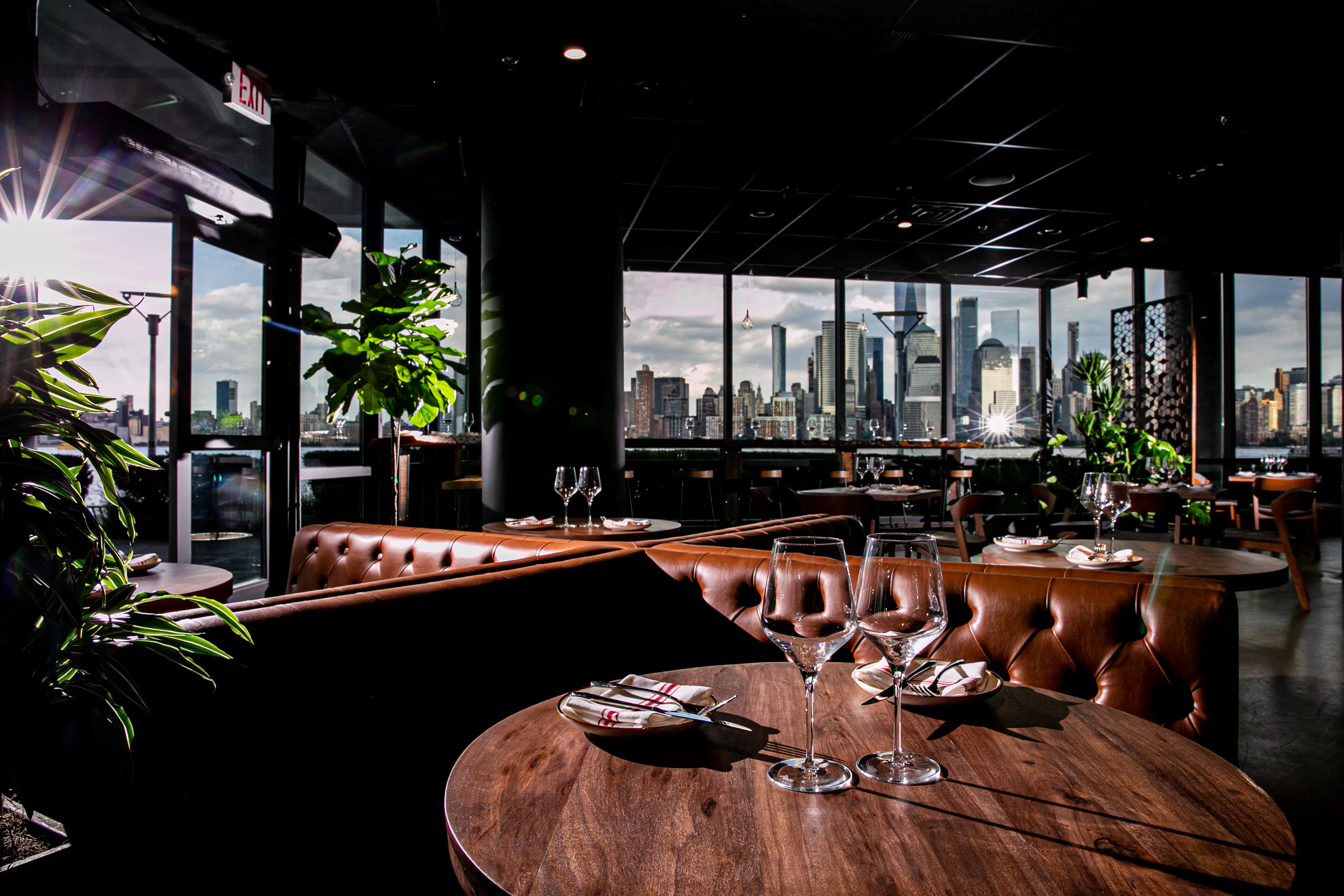 BestofNJ
Common Lot
Common Lot is defined by its inventiveness, pulling culinary tricks and flavour combinations that others New Jersey restaurants are unable to do. The industrial chic décor houses a restaurant that prioritises farm-to-table authenticity and displays the skills of a kitchen classically trained. Executive Chef Ehren Ryan has held previous positions at two of London's most prestigious, two Michelin Starred restaurants, Dinner by Heston and Sketch. The menu eschews dining traditions, labelling its dishes 'small to share', 'big' and 'shared mains for two' so diners can feel free from the limitations of the traditional three courses. For diners who are keen to really experience the talent of the kitchen and enjoy inventive cooking, book a seat at the Kitchen Pass Chef's Table for dining theatre and unique dishes not found on the normal menu. Diners are advised to make reservations well in advance for this highly desirable restaurant.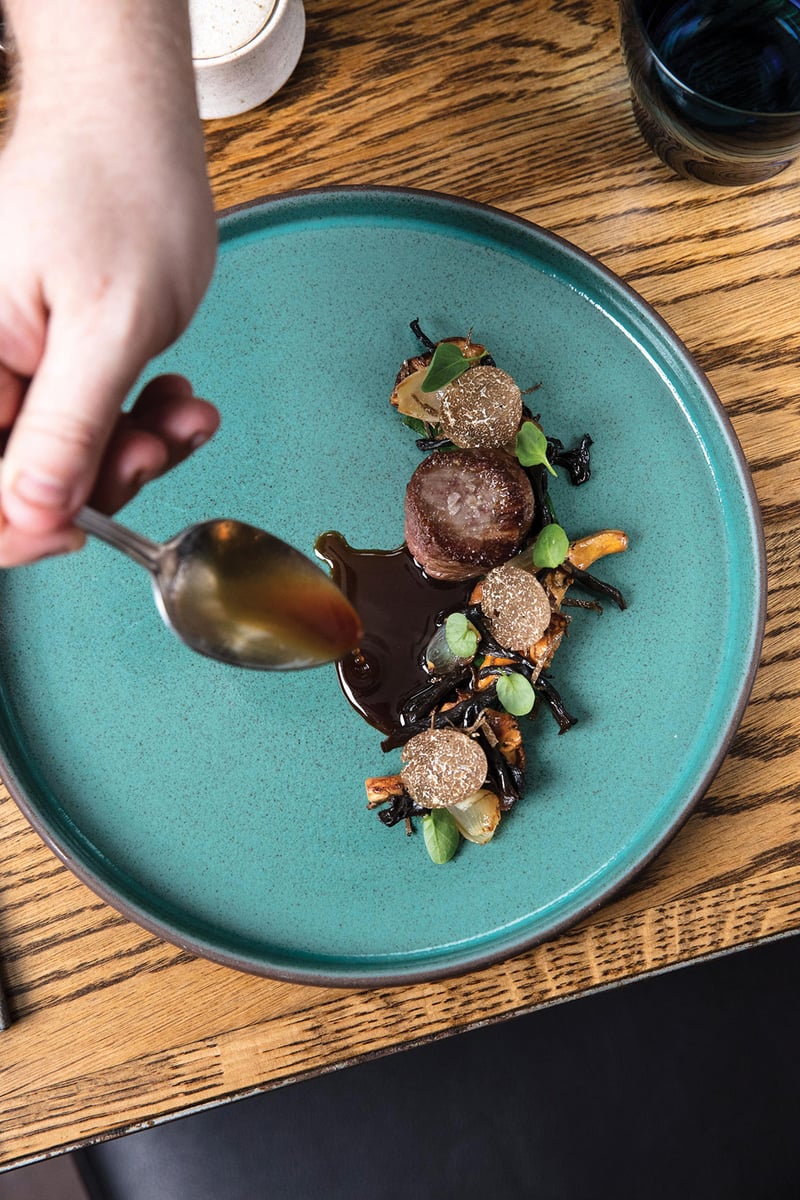 Vue:NewJersey
Jockey Hollow Bar & Kitchen
Jockey Hollows offers diners the complete dining package: great service, pleasant décor and exquisite food. Housed in a 15,0000 square foot restored mansion with Mediterranean palazzo design, the restaurant feels upscale and opulent without even trying the food. Technically consisting of four restaurants in one, the Washington Room, Oyster Bar, Vail Bar and Rathskeller come together to form a definitive dining experience in Morristown, New Jersey. Offering á la carte, prix fixe and Chef's Table options throughout the week, diners with differing price points can enjoy the fabulous experience of Jockey Hollow. The Oyster Bar, a 75-seater seafood and wine bar is a particularly popular part of the restaurant, serving exceptional East Coast seafood in a refined, upmarket environment. Enjoy your meal with a glass of wine from the extensive wine list, curated by the on-site sommelier, to complete a luxurious meal.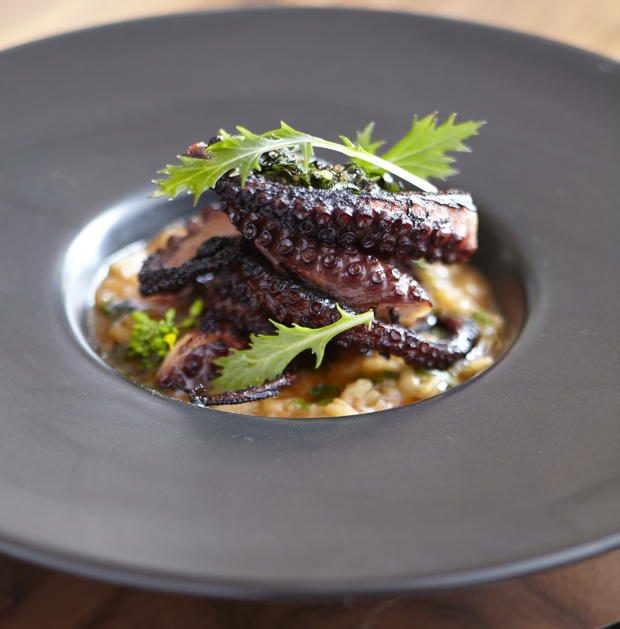 NJMonthly
Restaurant Latour
For those who enjoy the finer things in life, Latour may just be the pinnacle of that mentality in New Jersey. Located in the Crystal Springs Resort, a 4000 acre Alpine-inspired hotel complex in Hamburg, New Jersey, Latour sports scenic views, attentive service, modern American cuisine with a smattering of international influences throughout the menu. If you enjoy accompanying your meal with a glass of wine, look no further than Latour as your next dining destination. In 2018, Latour was inducted into America's Best Wine Restaurant Hall of Fame by Wine Enthusiast, for its incredible 105,000 bottle cellar containing excellent vintages and rare productions that are best accompanied by one of the kitchen's entrées. This restaurant is popular for its food, wines and incredible view overlooking Kittatinny Mountains, making for a special meal you will remember for a long while...or until you return in a week's time.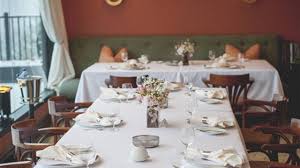 OpenTable
The Frog and The Peach
The Frog and The Peach, hitherto referred to as F&P as it is often dubbed by locals, is one of New Jersey's best long-standing restaurants. Since 1983, this establishment has been serving some of the most inventive and impressive food to the state's discerning palates. Having been taken over by Chef Bruce Lefebvre in 2012, the restaurant has gone from strength to strength, delivering flavourful and aesthetic dishes night after night. From wasabi-edamame puree enhancing a crab salad to lambs-tongue gyros, the menu is globally inspired and brilliantly fun, making diners return regularly for a convivial meal that will unfailingly hit the spot.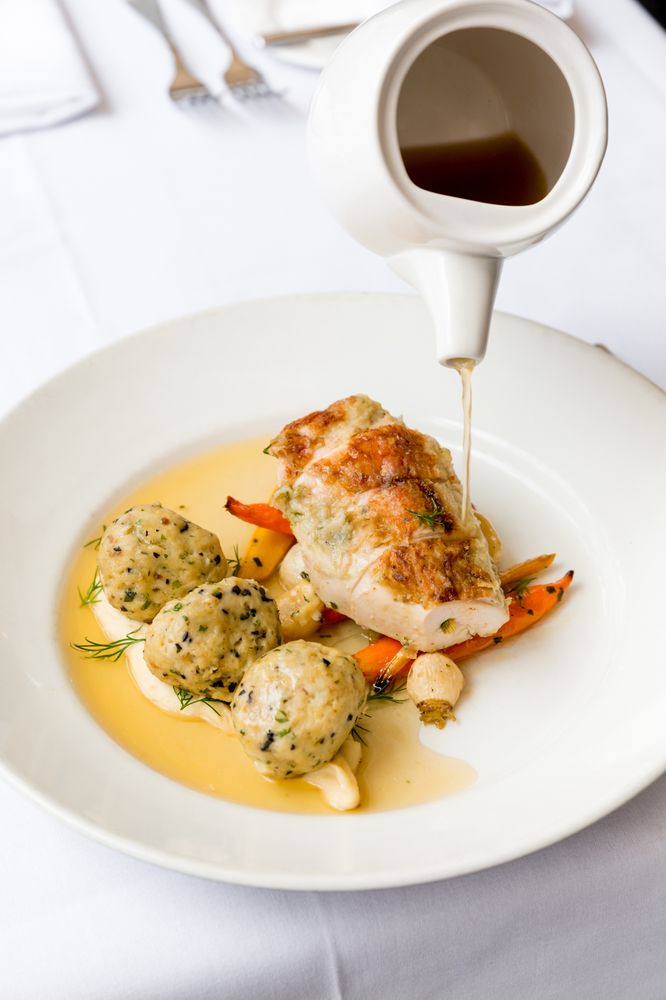 Giftly
Il Nido
A prime example of New Jersey's revitalised food scene, Il Nido opened in March 2019 and has quickly risen to become a destination Italian restaurant in Marlboro, central New Jersey. Given the Italian influences in the state of New Jersey, to create an Italian spot that quickly outstrips the heavy competition is an impressive feat. Offering a modern Italian menu inspired by the Abbruzzo and Puglia regions. Owned by Sicilian, Joe Folgore, who has previously had success in his Brioso and L'Antica Trattoria restaurants, Il Nido's head chef, Joseph Voller, can be credited as being the defining factor in elevating the restaurant to a new level. Locally sourced seafood, hormone-free meat and organic farm produce add a deeper level of flavour to dishes, while homemade pastas and rustic décor will transport you to an Italian paradise. Diners should book well in advance and, given the restaurant's sophisticated atmosphere, little children should perhaps be left with the sitter for the night.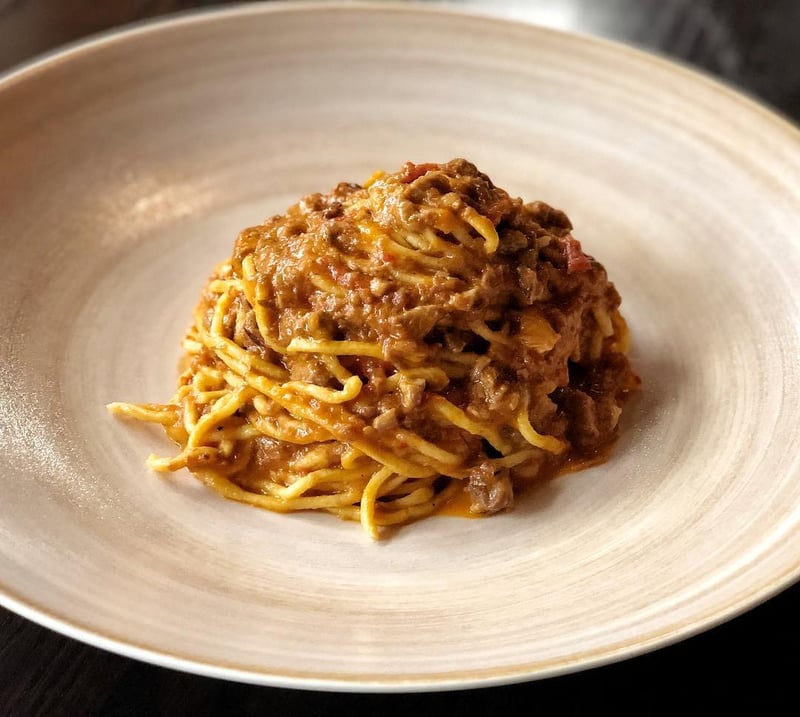 HungryOnion
Restaurant Nicholas
Restaurant Nicholas is one of New Jersey's quintessential fine-dining experiences. Located near Middletown, this gourmet establishment is perfect for a special, celebratory meal. Executive Chef Nicholas Harvey runs the show having gained experience at Latour, another establishment on our list. Dishes here are artfully presented, delicately plated with skill and flair, showing off the ingredients and technique that has gone into it. What is achieved with plating is matched with flavour, with fresh quality ingredients used throughout. Diners can choose the type of experience they want at Nicholas, with secluded booths, open tables and bar areas all available at which to enjoy the prix-fixe or Chef's Table menus.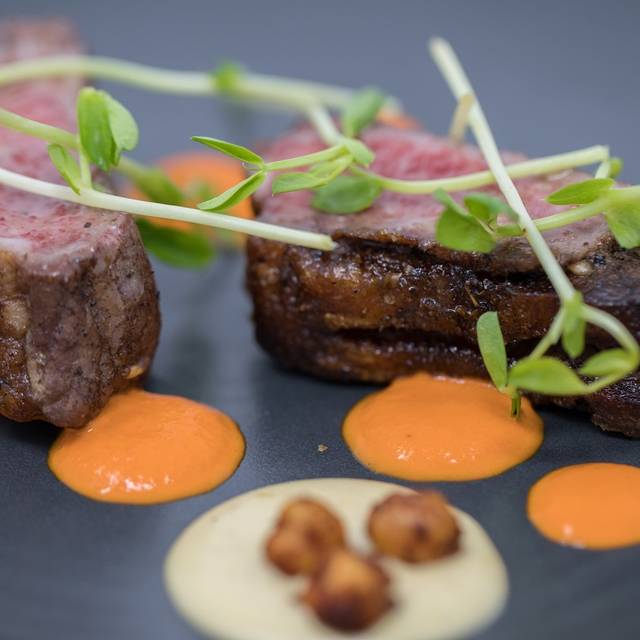 OpenTable
New Jersey is on the up, making waves in many aspects including hospitality and dining. The influx of chefs and new restaurants has meant New Yorkers and Philadelphia locals are dining at the Garden State's destination spots on a regular basis. Situated between two great American cities, New Jersey is sure to see the benefits of this over the coming years and residents are in prime position to take advantage of this meteoric rise. For your chance to invest in the American real estate market, or to find your dream home on the beautiful East Coast, near to New York, contact Propeterra today.