Los Angeles is a city renowned for the glitz and glamour of its modern media residents, home to the rich and famous from all corners of the globe and, importantly, a diverse gastronomic landscape offering everything from three-Michelin starred restaurants to moreish taco trucks. The international crowd has fragmented LA into distinct areas, each with their own style and atmosphere. From the designer shopping of Rodeo Drive to the chilled-out, stereotypical-California lifestyle of Venice Beach, Los Angeles is alive with dynamism, and the restaurant scene is exactly the same. The city's board culinary horizon has created some of the world's most innovative and visually impressive cooking. Check out our list of Los Angeles' best restaurants below, to discover the pinnacle of modern cuisine.
Mélisse
Having undergone a recent revitalisation, Mélisse has returned better than ever. A few questions were asked when Head Chef Josiah Citrin made clear his intention to make amendments to his Santa Monica showstopper of a restaurant. Consistently held as a benchmark for high-end cuisine in the city, the Mélisse tasting menu is back with more flavour and the same irresistible original charm. Now an ultra-exclusive 14-seater restaurant, Mélisse offers diners exquisitely executed dishes of complex tasting notes that will impress the most discerning of diners. Whilst the impressive menu changes regularly, diners enjoy the strip loin with anchovy and shallots, the chestnut soup topped with a rich truffle foam and the unique caviar in traditional Japanese egg-custard with Hokkaido sea urchin, which best exemplify Chef Citrin's two Michelin-starred qualities.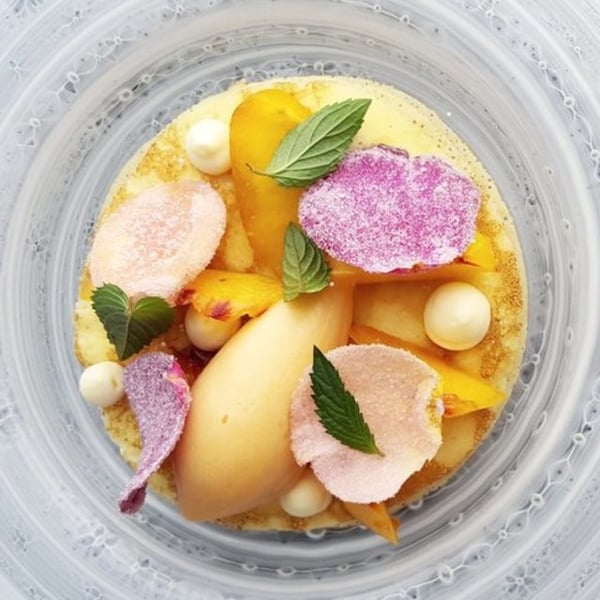 Localwise
Providence
Offering the very best in global and local West Coast seafood, James Beard Award winning chef, Michael Cimarusti, exemplifies a modern approach to fine-dining at Providence, a stalwart of the LA dining scene. Whilst the sustainability of produce is questionable, Providence never fails to impress diners with its range of ingredients, be it Big Island abalone, trout from Washington riverways or even Tokyo-sourced bluefin tuna. Chef Cimarusti's principles are simple, to produce the best forkfuls of food possible, and he achieves this with great aplomb at Providence. The Chef's Tasting Menu here will set you back $265 per person, but for 10-courses that exemplify some of the finest produce and most skillful techniques in modern cooking, it's a dining experience you won't easily forget.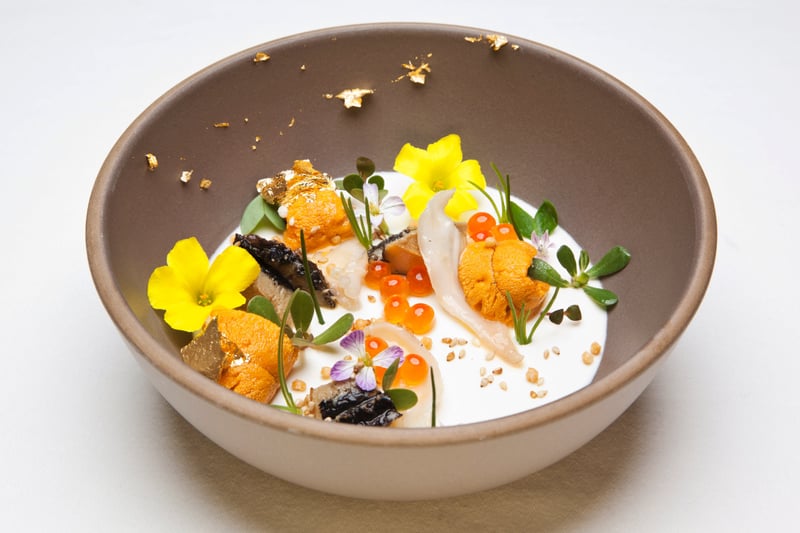 CNN
N/naka
N/naka produces eye-wateringly beautiful plates of food that demonstrate near-surgical-level skills to create. Upholding the finest standards in plating and flavour, n/naka serves the diners who have long awaited their reservations at this exclusive establishment. Their 13-course tasting menu celebrates aquatic produce in all its various forms. From sashimi platters to pickled cod roe spaghettini, Chef Niki Nakayama creates delicately balanced, Japanese-inspired dishes that impress in every aspect. Dining here will set you back months of your life as you long for the awaited day of your reservation and your bank balance, with the 13-course tasting menu starting at $275 per person for the omnivorous version.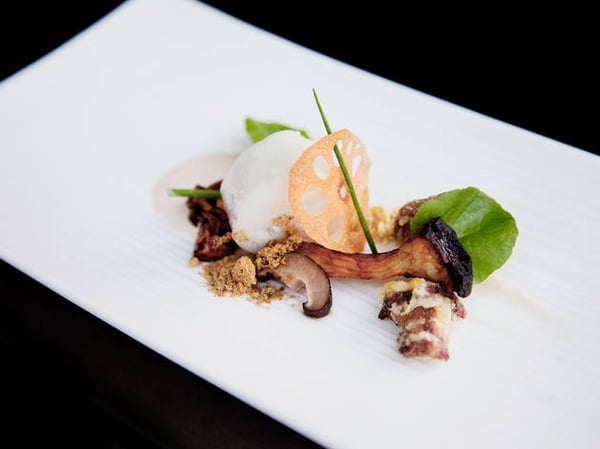 TimeOut
Spago of Beverly Hills
A bastion of the LA dining scene throughout the decades and considered an institution to other restaurateurs and chefs in Los Angeles' unforgiving, competitive hospitality industry. Spago has retained its modernity through a revolving-door menu, remaining seasonal and fresh, inspiring and delicious, whilst also maintaining its old-school, authentic LA charm. Diners often still request their favourites from earlier menus, and given the impeccable service, the kitchen is more than happy to oblige. Spago is restaurateur Wolfgang Puck's flagship restaurant and serves a mix of complex, modern cooking alongside simple, fresh staples. For example, diners can enjoy a handmade agnolotti, a house classic, topped with shavings of fresh truffle or modern sashimi with yuzu and jalapeño gels. Spago has been wowing customers with its impressive cooking since the 1980s and shows no signs of slowing down.

The Infatuation
Nightshade
Nightshade is the popular endeavour by Top Chef winner, Mei Lin, who opened this trendy, Asian-American restaurant shortly after dominating the competition and signalling her prospects for greatness within the culinary community. Impressing diners with her truly global profile, Chef Lin produces modern cooking packed with flavour. Try the Cantonese prawn toast, dressed with a rich, coconut curry sauce and fried curry leaves or the freshly-caught scallops in a Vietnamese-cum-Thai style vinegar and coriander, coconutty broth. The impressive combination of flavours and techniques makes Nightshade a standout in LA's competitive dining scene.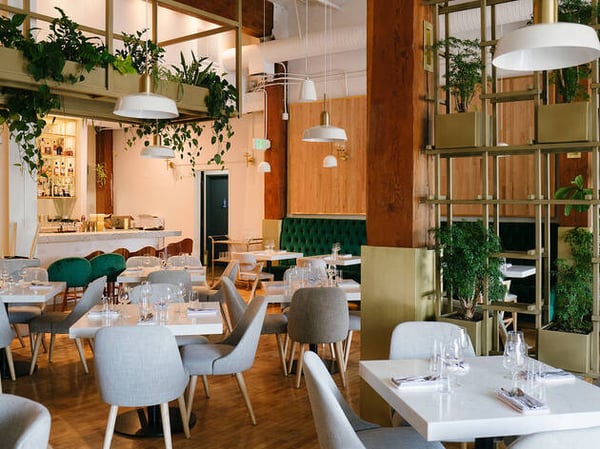 TimeOut
Bestia
Whilst Bestia is perhaps not to be considered in the same category of high-end ultra-exclusivity as others on this list, do not discount the quality of its dishes. Offering hearty, carnivore-friendly, Italian-inspired dishes, Bestia impresses with soulful cooking rich in deep European flavours. Chefs Ori Menashe and Genevieve Gergis serve outstanding Neapolitan pizzas, silky pastas oozing through rich sauces and homemade cured meats in a communal, welcoming setting. For a casual dinner amongst friends, look no further than Bestia, for its widel tables and humming atmosphere on every night of the week.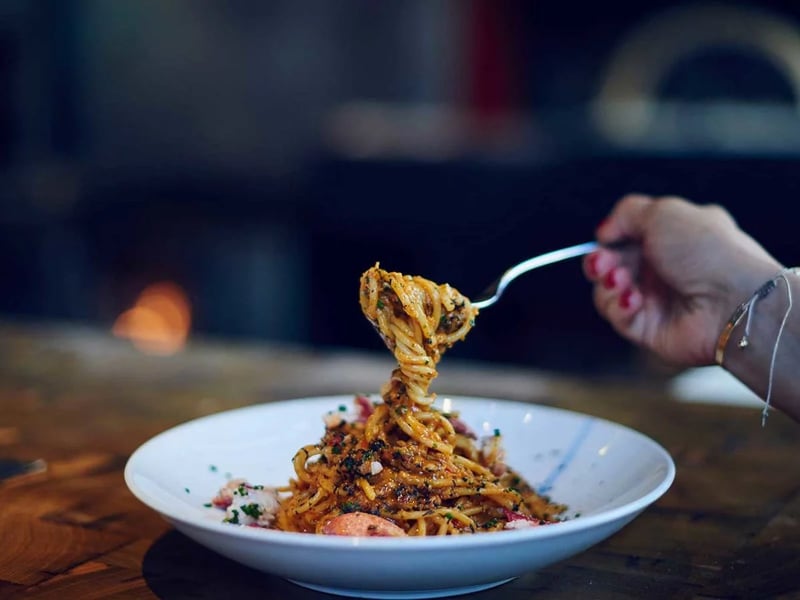 Travel+Leisure
Orsa & Winston
If someone were to recommend to you a Japanese-Italian fusion restaurant, you may look at them with complete bewilderment at the oddity of those two flavour profiles attempting to harmonise and struggle to imagine the ingredients forming a plate of food. However, let us recommend you just that, Orsa & Winston. The brainchild of a seasoned LA restaurateur with the Midas touch, Chef Joseph Centeno, Orsa & Winston creates a wide range of high-end dishes from innovative weekend brunches, to weekday lunchtime poké-bowls and their a la carte menu on weeknights. Come for the assumptions-busting tasting menu and stay for the matcha and yuzu croissants. This restaurant redefines the modern high-end dining experience by offering such a variety of services, each of which is as inventive as the last.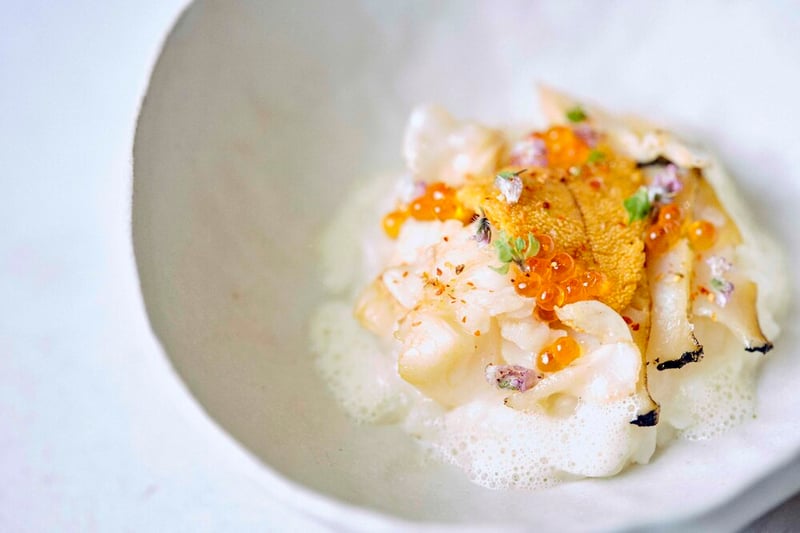 Orsa&Winston
Maude
A quintessential homage to the concept of a tasting menu, Maude encapsulates the very best of what tasting menus should do: impress. Maude made its name for being a pioneer of the modern tasting menu, delivering a new menu every month to continually challenge diners and keep them coming back for more. Now, the kitchen presents a new menu every quarter, themed around a different global wine-producing region and heavily inspired by the essence of that geography. Take a trip through an edible version of your favourite region, through Bordeaux, Chile, New South Wales, Tuscany, Napa Valley and more. Dishes are paired with the very best vintages from these regions to complete an immersive and sophisticated dining experience.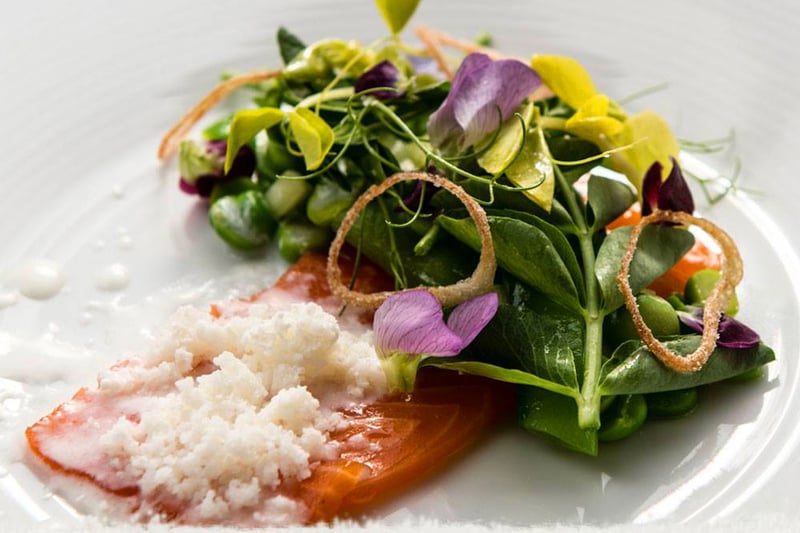 InternationalTraveller
Petit Trois
Petit Trois is as though someone has transported a Parisian bistro, waiters and all, to Los Angeles as an homage to the simplicity and comfort of your local eatery. Ludo Lefebvre's traditional joint serves flawless renditions of classic dishes in an unpretentious setting. Its all-round quality makes it the standout French restaurant in LA. The entire menu is simple classics so go for a few of the best: the steak frites, the escargots, the moules marinières and the showstopper, the Big Mec, a French rendition of an American sweetheart. With lines extending out of the door and down the road every day of the week, it is clear to see how much the Angelinos adore it.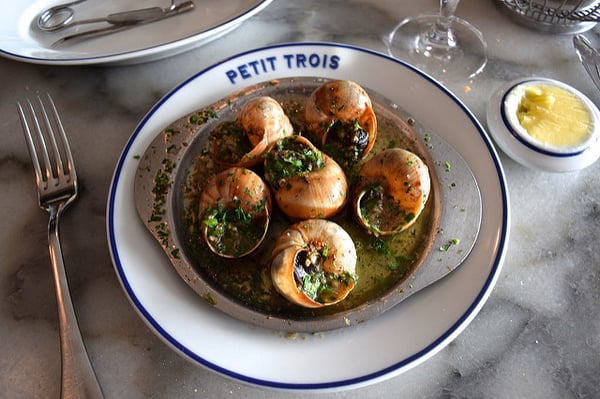 RachelPhipps
Broken Spanish
Offering modern Mexican fare in a setting of contemporary and rustic design in a noticeable but enjoyable contrast, Broken Spanish impresses customers with its bright, colourful cooking and picante flavours. Offering unpretentious cooking in a refined environment, Chef Ray Garcia has produced a restaurant you will want to return to for much more than the food, the experience as a whole. Offering all you may have tasted from Mexican cuisine, lamb, pork, oxtail and more unglamorous ingredients, Chef Garcia elevates them to an outstanding level of enjoyment in every forkful from first to last. Marrying Mexican tradition with modern cooking techniques, Broken Spanish produces familiar sounding dishes with innovative twists and artistic plating for a thoroughly captivating meal.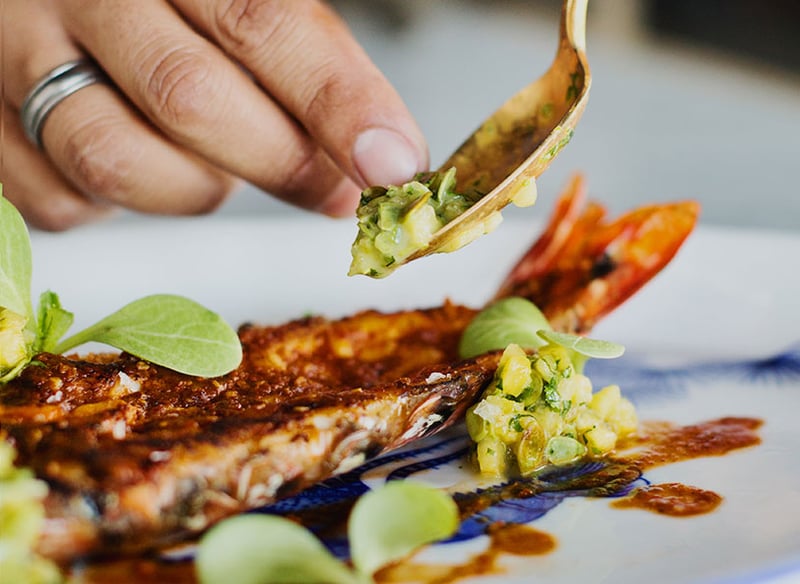 BrokenSpanish
Los Angeles is a diverse city, blessed with the medley of cultures that have contributed to its vibrant social dining scene it has today. With so many great restaurants on offer, selecting a list of ten is no easy feat. There are so many more restaurants and opportunities to discover in the City of Angels, so why not try them for yourself. Contact Propeterra today to find out more about your real estate opportunities in Los Angeles and how we can help you realise your American Dream. Propeterra, your global real estate advisory.