Denver, Colorado has seen unprecedented growth in the past decade. The city has undergone a rapid transformation into a modern, metropolitan destination city known for its liberal lifestyle, great employment opportunities, healthy real estate market and easy access to the beauty of the Colorado landscape. The city's development has caused the rise of a burgeoning food scene, inspired by the area's history of hunting, fishing and rearing livestock, as well as the indigenous and hispanic populations. Maintaining a salutation to the past whilst looking forward is a philosophy that defines Denver, and its food scene is no different. Offering a diverse range of cuisines from New American to East Asian, there is something for everyone. Although this guide aims to provide the ten best places to eat in Denver, there have been many omitted that are deserving of recognition. These ten restaurants are only the beginning of the culinary story of Denver…
Mercantile Dining and Provision
Mercantile Dining and Provision is the epitome of a destination restaurant in Colorado. Run by chef-cum-farmer Alex Seidel, winner of the prestigious James Beard Award, and Executive Chef Matthew Vawler, Mercantile serves New American cuisine with refined presentation and equally impressive depth of flavour. Chef Seidel's passion for produce means the restaurant operates on a farm-to-table ethos, spearheaded by Seidel himself via his Fruition Farm endeavour. Enjoy fun, unpretentious dishes that shout of technique and laude the flavour of their ingredients. Dishes like the roasted shishito peppers with a slightly sweet sesame dressing, topped with a crunchy pigs ear crumb have proved particularly popular amongst diners. Almost everything the kitchen uses, from the sheep's milk cheese and pâtés to the pickles and the vegetables are all sourced sustainably from Chef Seidel's farm, making for a delicious meal with a sustainable story.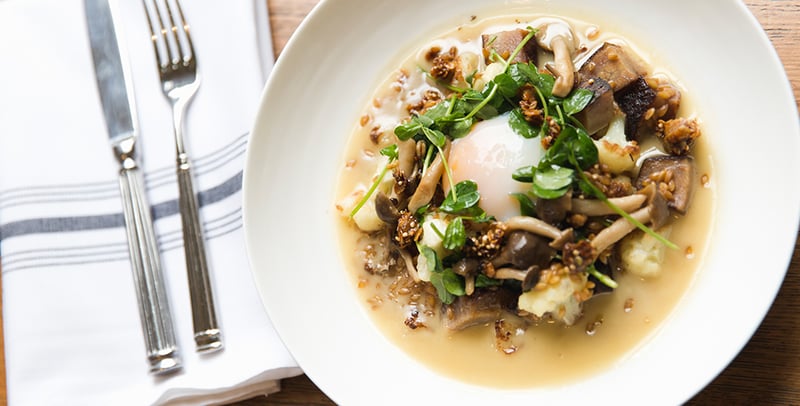 Mr.Porter
Annette
Recipient of the Dever's Restaurant of the Year in 2017 from Eater.com, Annette is a restaurant that serves rustic flavours with refined precision in a contemporary space that signals a balance between sophistication and comfort. Try one of the dishes prepared on the wood-fired grill including the half-chicken or octopus with patatas bravas for an incredibly authentic depth of flavour that only the woody smokiness can produce. Chef Caroline Glover has made the Stanley Marketplace in Aurora a must-visit area thanks to this beacon of modern Colorado cooking that impresses diners on a daily basis.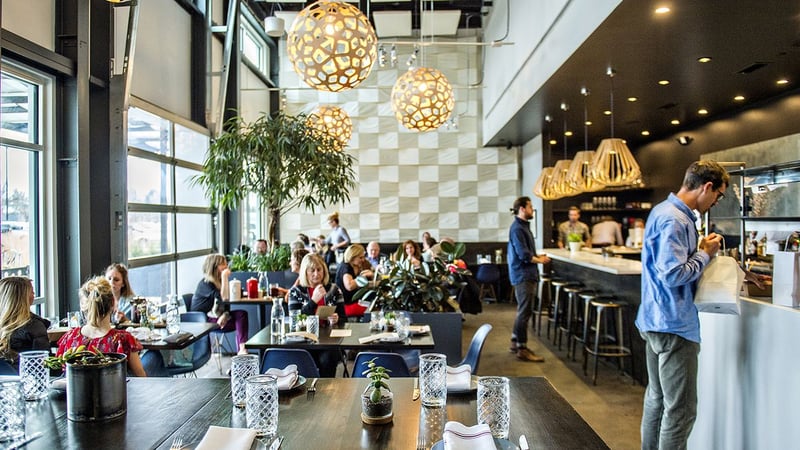 Eater
El Five
El Five exudes a sultry Mediterranean atmosphere in a contemporary setting that offers diners the perfect spot for an intimate date-night dining experience. Serving pan-Mediterranean small bites, or tapas, the smaller portions are designed for sharing. Enjoy flavourful dishes including the pincho, or bar bites, to snack on with a glass of dry white from their extensive wine list. Interesting flavour combinations and artistic preparation await with appetisers like the tuna conserva–stuffed Juanita peppers, tabbouleh lettuce wraps, and merguez-artichoke skewers. For the main course, there is no better option than the restaurant's signature paella - a delicately saffroned medley of fresh seafood and smoky chorizo sausage. The paella is so good that you could have its breakfast counterpart at El Five's delicious brunch service on weekend mornings. For your Mediterranean escape in the heart of Denver, head to El Five.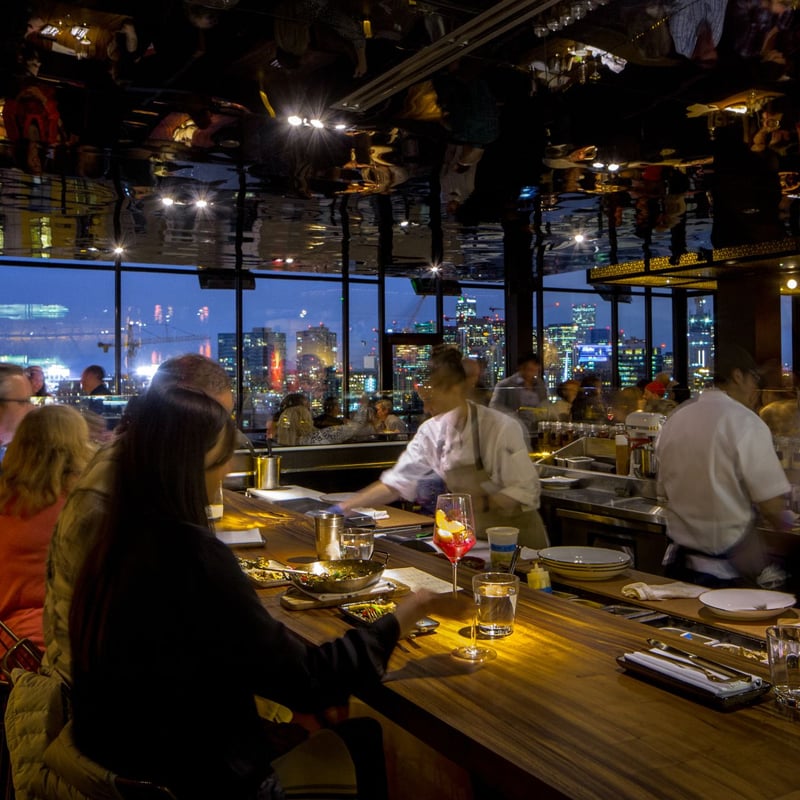 OpenTable
Beckon
Beckon has added a different dimension to the dining scene in Denver, Colorado. Its prepaid reservation is unusual to say the least and took some time for Denver locals to adjust to its concept. Now, however, years after its opening in late 2018, Beckon is proving to be one of the most in-demand eateries in the city. Housed in a converted bungalow in the city's RiNo district, the restaurant's dining room feels like a friend's ultra-contemporary kitchen. The 18-seater bar surrounds the central, open kitchen, from which Chef Duncan Holmes serves his extraordinarily refined and masterfully skilled 8-course dining phenomenon. Prioritising seasonality with a vegetable-centric focus in the summer and a more warming, protein-based menu over the winter months, Chef Holmes showcases his ingredients with great aplomb. For an initially mysterious and ultimately sensational meal, head down to Beckon in RiNo.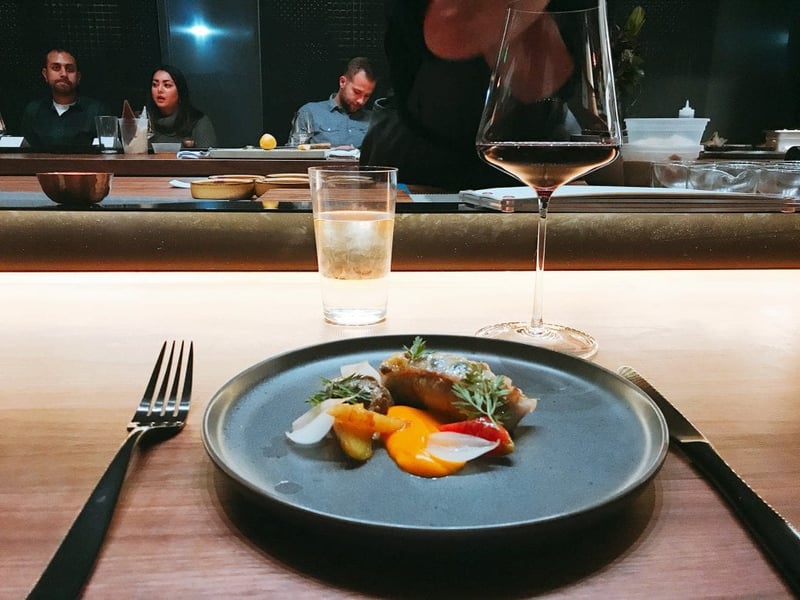 AllysonReedy
Tavernetta
From the same team that brought Frasca Food & Wine to Boulder, Colorado - a restaurant that went on to be critically acclaimed both nationally and internationally, as well as a desirable destination restaurant - Tavernetta in downtown Denver replicates the same ethos that made its mother restaurant so successful. Located next to Union Street Station, the Italian-inspired restaurant serves refined versions of classic dishes with a modern twist in a convivial, comfortable setting. Enjoy delicate, freshly-made from scratch lobster tagliatelle in a relaxed environment, making this spot perfect for catch-ups and groups. Diners can choose to dine in the relaxed, living-room-style, casual dining area or the traditional, white tablecloth, formal area depending on the sentiment of their occasion.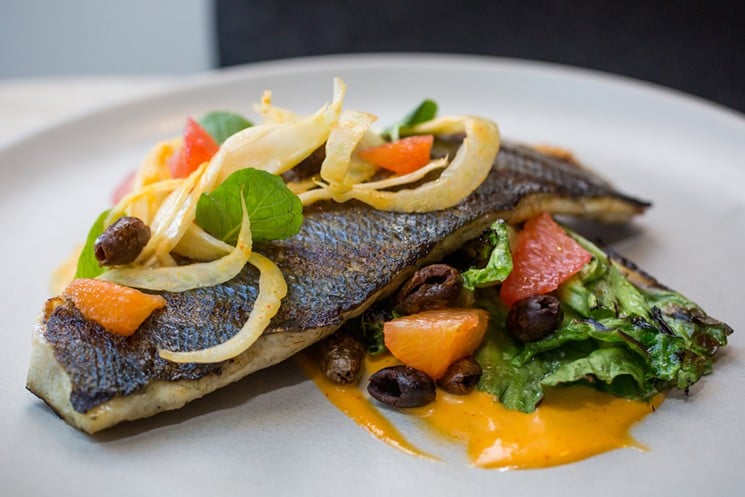 Westword
Ultreia
Another restaurant from the Union Street Station area, Ultreia is spearheaded by James Beard Award Winner Chef Jennifer Jasinski. Ultreia, her most recent Denver-based endeavour carries an inspiration from high-end European dining icons with Baroque landscapes adorning the walls, intertwined with the distinctly New American metalwork, high ceilings and exposed pipes. The medley of old and new worlds is brought together again in the menu. Experience Mediterranean flavours and New American fare in perfect harmony. From cured trout to spice-rubbed, slow-roasted pork ribs or patatas bravas, the flavours are rich and sumptuous. Ultreia now serves a brunch, so we know what we will be doing next time we're in Denver.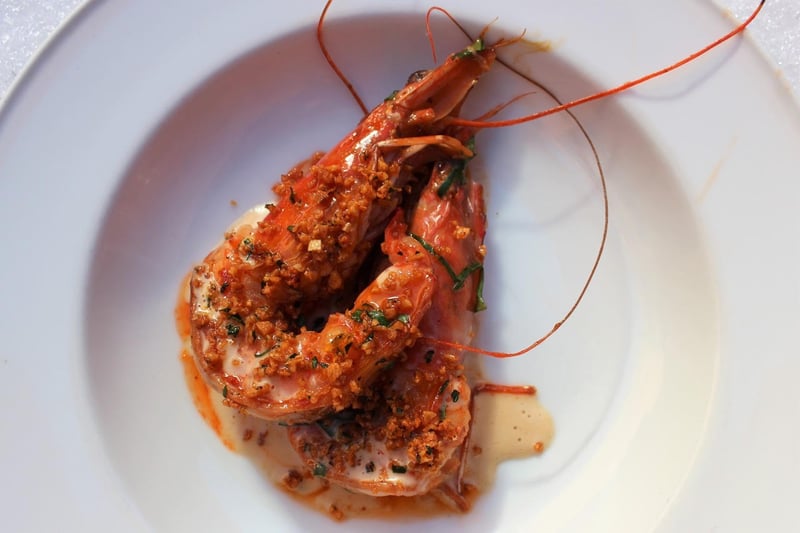 Westword
The Bindery
Housed in a former book binding factory, The Bindery has become an energetic space full of activity from open to close every night of the week. Its multifaceted approach - a café, bakery and restaurant - draws crowds for all their foodie delights. Whilst the weekend mornings may be more pastry than complex cooking, when the dinner service begins, The Bindery's kitchen, helmed by Chef Linda Hempsten Fox, showcases its talent. Utilising seasonal ingredients that are nothing shy of unusual, think geoduck, parsley root or buckwheat groats, The Bindery is an experiential restaurant, designed to challenge the most discerning of diners.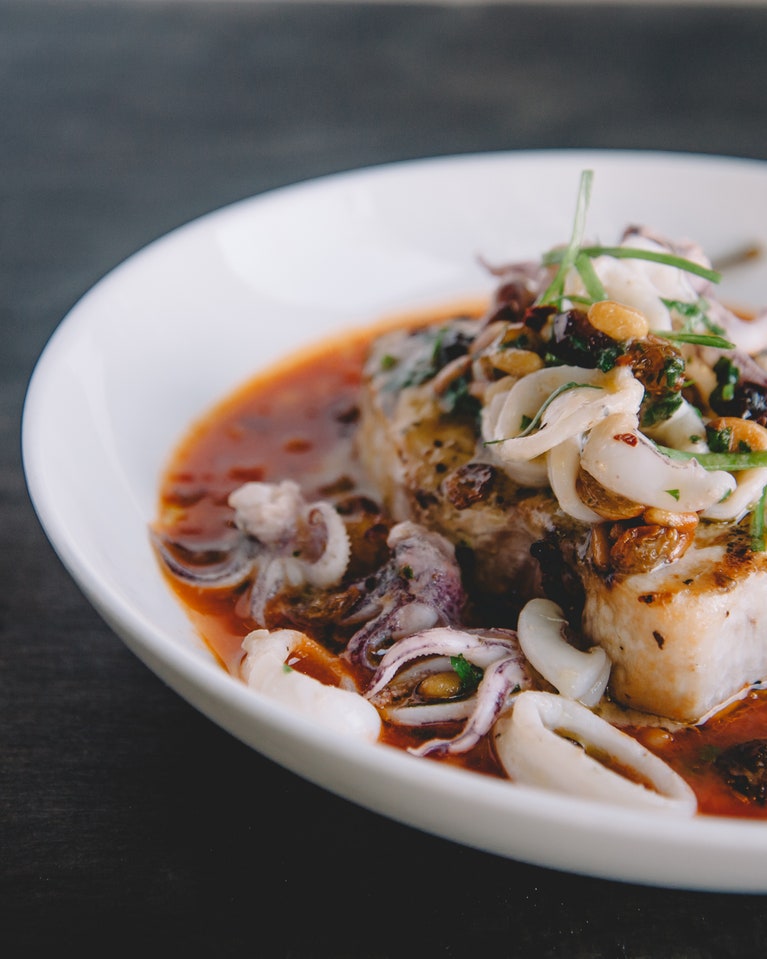 CondeNastTraveller
Rioja
Another endeavour from James Beard Award Winning chef of 2013 for the Southwest, Jenifer Jasinski shattered the male-dominated restaurant scene with Rioja. Serving Mediterranean inspired cuisine, this Larimer Square institution is a delight for the senses with its refined flavours and presentation ensuring things taste as good as they look. Try the house delicacy of artichoke tortellini bathed in a white truffle brodo for the quintessential taste of Western Europe fine-dining in a New American setting.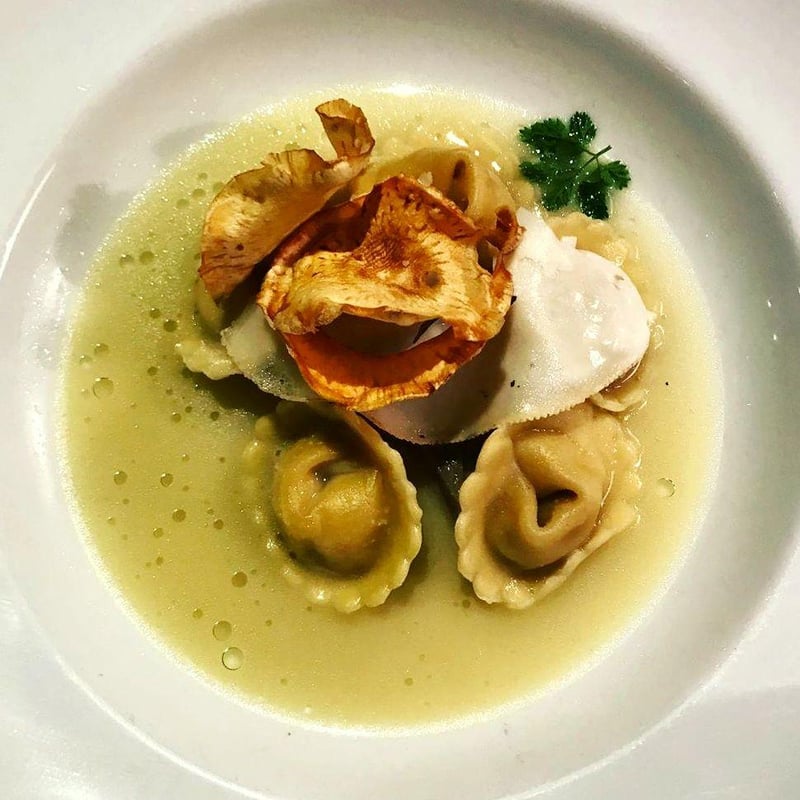 XtremeFoodies
Barolo Creek
Located in the affluent area of Cherry Creek, Barolo Grill has been a staple of the dining scene for quite a few years. Upholding the very highest of dining standards, Barolo Grill is the other end of the spectrum from many of Denver's 'come-as-you-are', casual restaurants. White tablecloths, unparalleled service, a fireplace and marble bar should give you a faint idea of the luxuriousness of this restaurant. Serving refined Italian cooking, Barolo Grill adheres strictly to regions of Northern Italy, using only the most authentic flavours and techniques to produce their aesthetically beautiful dishes. Chef Daniel Truett captains the kitchen with unwavering precision, upholding the highest standards of cooking and plating. At Barolo Grill, it is only right to indulge in the luxurious food for which this restaurant is famous. For the most complete experience, opt for the 5-course tasting menu.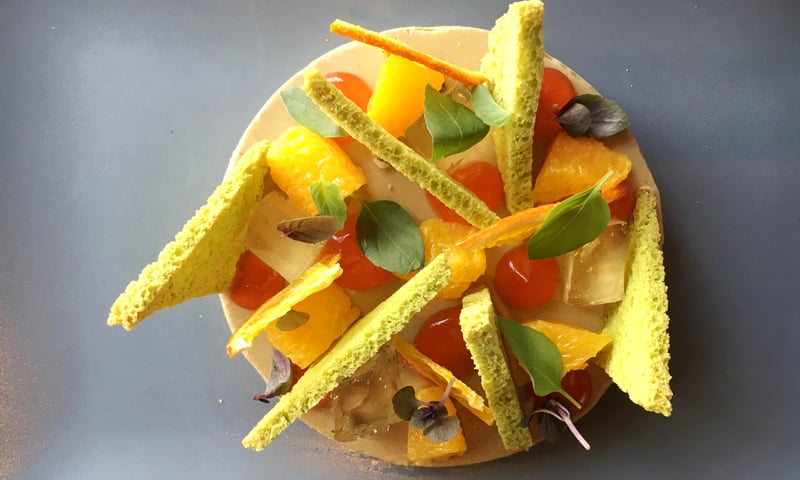 Westword
Uchi Denver
Tyson Cole, James Beard Award winning chef, chose Denver as the location for his first restaurant outside of the Lone Star State. Having opened in the fall of 2018, Uchi has set the benchmark for all future upscale Japanese restaurants. Its meticulous presentation, thoroughly sourced ingredients for maximum freshness and impressive flavour combinations make it a standout amongst the pricey dining opportunities in Denver. With up to 24 daily sushi specials and beautifully presented main dishes that sing elegance and sophistication, Uchi is a must visit for Japanese gastronomy fans in Denver.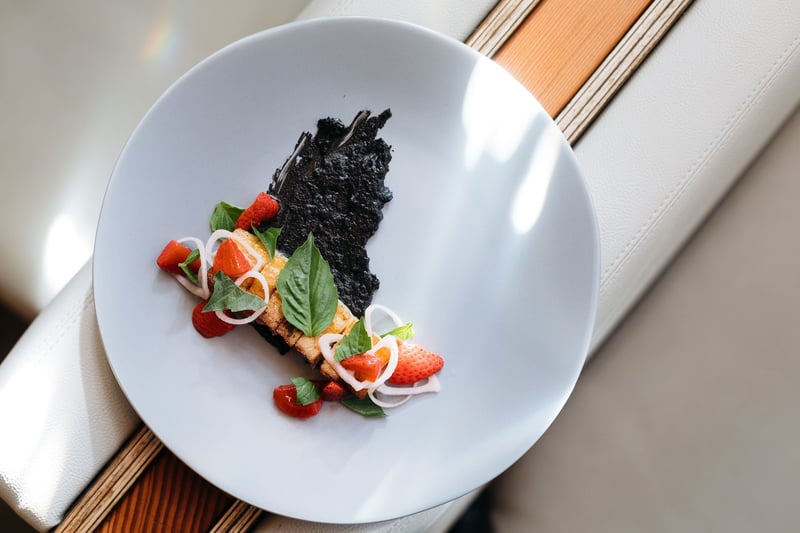 CondeNastTraveller
Denver's food scene is thriving, diverse and competitive. With so many places to choose from, Denver is a city of gastronomy that will never stop giving. To find your next home in Denver or to invest in its thriving real estate market, contact Propeterra today and make your American dream a reality.