Dallas, Texas is a city with a gastronomic perception hampered by its traditional cuisines of barbecue and Tex-Mex. Until recently, Dallas was written off by critics for a lack of global cuisine variety. Now, with global influences widening the culinary perspective of Dallas locals, the city is attracting talented chefs and seasoned restaurateurs, moulding the city into a gastronomic gem that should undoubtedly be on your list of foodie American cities. Home to all kinds of cooking from elite, upmarket, white tablecloth establishments to established, locally loved neighbourhood joints, there is a vast spectrum of food to explore in Dallas/Fort Worth. Check out our guide below to the best restaurants you must visit next time you're in Dallas, Texas.
Petra & The Beast
Located in an unsuspecting, converted service station from days gone by, this East Dallas establishment is one of the most desirable restaurants in the city right now. The tiny restaurant serves limited covers with sustainably sourced ingredients prepared with a daunting level of skill and precision. At Petra & The Beast, Head Chef Misti Norris runs the show. Her expertise as a trained nose-to-tail butcher means that the whole animal is used throughout the menu, often in obscure places, enriching flavours with quiet confidence. The homemade charcuterie selections pair beautifully with the rustic, thick-cut, sourdough slices and the fermented or pickled vegetables for which Chef Norris has foraged herself or sourced from local purveyors. The utterly wholesome experience of eating at this outstanding Dallas restaurant has diners talking about the dishes for weeks afterwards.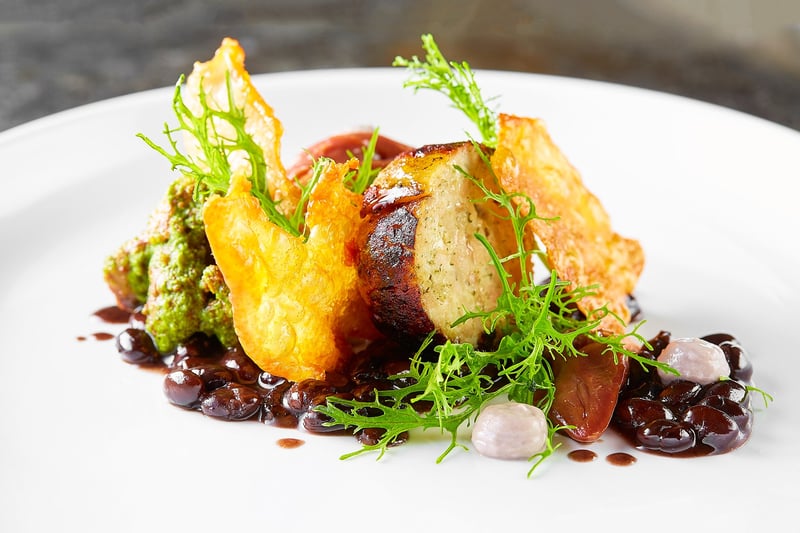 DMagazine
Fearing's
You may recognise the name Fearing's as belonging to the famed television chef and founding father of the modern celebrity chef, Dean Fearing. Having grown-up and learned the foundations of his trade in Kentucky, Chef Fearing has a penchant for the tastes of the South, which he has masterfully developed in Dallas over the last 30 years as a Lone Star State resident. His wildly creative approach to Southern and Southwestern cuisine makes him a firm favourite amongst locals, as well as wowing critics. Head to Fearing's at lunchtime for his famed tortilla soup or make a reservation for the traditional evening dinner service for a casual, unpretentious and delicious meal.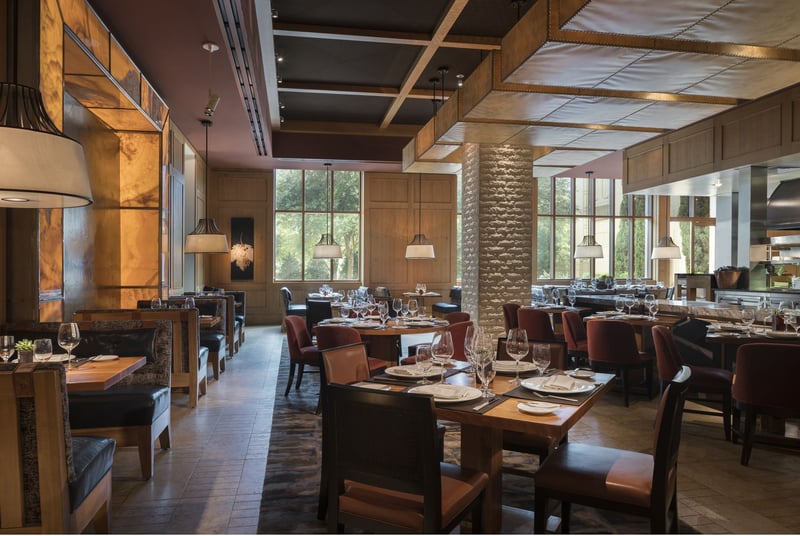 RitzCarlton
Knife
In a city saturated with steakhouse restaurants, there is one that stands out from the crowd. Knife, the creative endeavour of Chef John Tesar, is a celebration of all things meaty. Located at the Highland Hotel in the Park Cities, Knife champions dry-aged, prime US beef with cuts including the divine 240-day dry-aged rib eye. Whilst at many other steakhouses, sides can often be left to signify a cursory satellite to the meaty main, however at Knife the sides excel beyond expectations. Choose from the oozing mac'n'cheese with bacon crumb, honeyed carrots or earthy okra as a delicious complement to your exquisitely cooked cut of beef. Choose from an extensive wine list featuring a host of deep red wines from vineyards the world over and much more to accompany your meal, and there you have a recipe for the utmost satisfaction.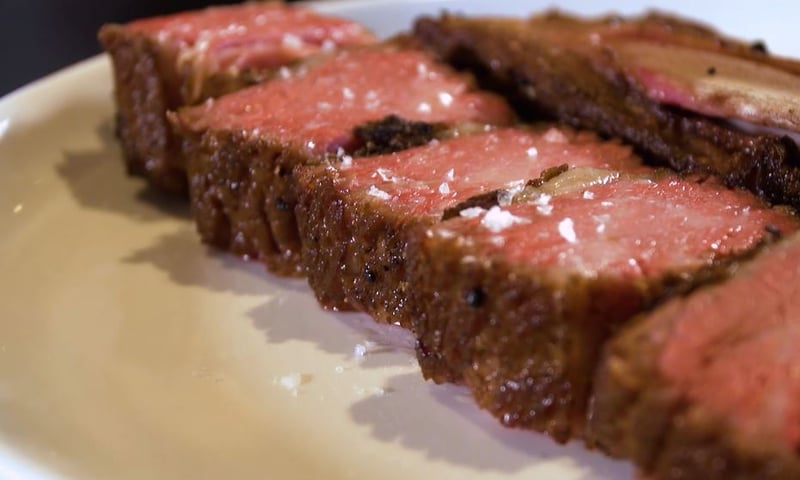 DFW-CBS
Tei-An
Head chef-cum-owner Teiichi Sakurai has been hailed as the preeminent noodle authority in Dallas. Having been trained in Japan in the art of the nation's delicate, flavoursome cuisine, he has established himself as the soba noodle deity of Dallas. Chef Sakurai's omakase menu at Tei-An is a triumphant display of refined, artistic presentation, fresh ingredients flown in daily from Tokyo's prestigious fish market and a buzzing, entertaining atmosphere that has diners captivated from the moment they enter. Tei-An is arguably the best sushi spot in Dallas, so make sure it's on your list for the next time you're in town.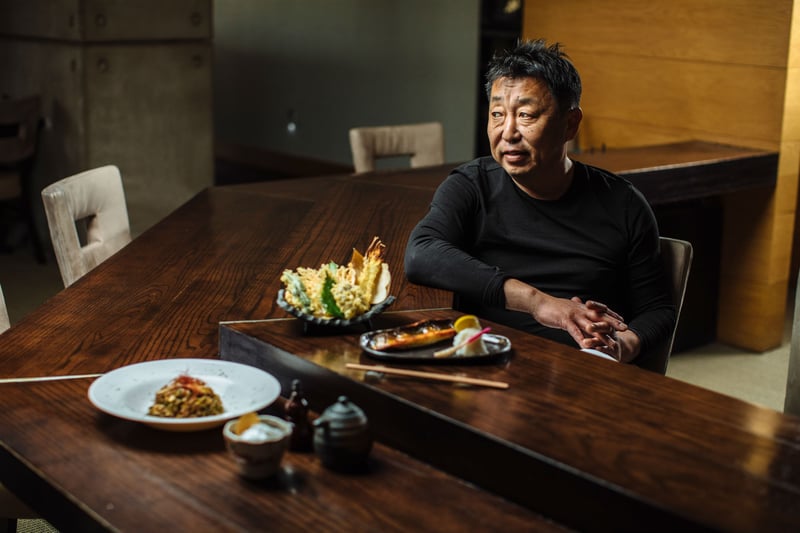 DallasObserver
Bullion
The name Bullion is opulent enough without knowing anything about the sumptuous French classics that lie within. The façade of the restaurant is adorned with gold scales creating the effect of the gold bar, dazzling diners with its richness before the first taste of luxurious canard confit hors d'oeuvres have even touched their lips. Bullion is the independent, masterful creation of none other than former Michelin starred chef at a prestigious Dallas hotel, Chef Bruno Davaillon. His first solo endeavour, Bullion's mid-century aesthetic is reminiscent of the affluent restaurants of the 1960s. Its menu delivers French classics with a modern American twist aimed to satisfy the richest of taste buds and the most discerning of diners. Lounge in old school sophistication at this desirable spot in downtown Dallas.
DallasObserver
Lucia
Lucia, buried within the Bishops Art District of Dallas, is a tiny, 36-cover restaurant serving some of the best, inventive Italian dishes in the city. Its desirability is so high and covers so limited that reservations are hard to come by. Make sure to book well in advance and try to weasel one of the 4 seats at the bar for an added element to the European-chic dining experience. Lucia prides itself on sourcing all of its ingredients exclusively from Texas, delivering sustainability and depth of flavour in every meal whilst supporting the local community. Think freshly made pastas of all shapes and sizes, deeply rich ragus, melt-in-your-mouth charcuterie and a selection of earthy vegetables that are manipulated into fantastic, crowd-pleasing dishes that will have you wanting seconds, or even thirds.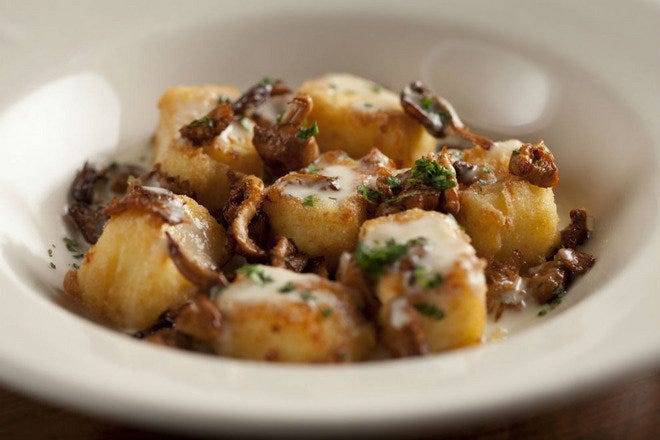 10Best
Al Biernat's
Driving up to the entrance to Al Biernat's is special. The lavish mansion aesthetic is enhanced by a wide circular driveway anchored at its centre by a decorative fountain and attended to by valets. Inside, the traditional, whitetablecloth décor is matched by the clientele; Dallas' high flyers are often seen milling around, on a business call or simply enjoying time with friends. It's no wonder the city's elite enjoy dining here with attentive, personal service led by Front of House Director Brad Fuller. The menu mainly consists of traditional European foundations with a smattering of global influences that enhance the dishes to a modern, inventive level. Try the Japanese horseradish encrusted halibut or the lobster risotto and pair with a glass of dry white from the extensive wine list for an opulent meal.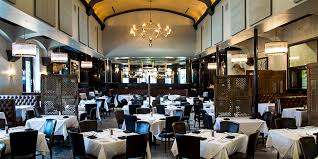 AlBerniat's
Macellaio
From the same team that brought the incredible Lucia to Dallas comes the less formal sister restaurant, Macellaio. David and Jennifer Uygur have created a place that uplifts the spirits and fosters a convivial, sociable atmosphere that relaxes and satisfies diners in equal measure. Macellaio is a temple to the blessed Italian salumi. Its sociable, small plate ethos sees diners tuck into a communal charcuterie board with rich butter and warm, crust loaves of bread to start before savouring the alternative takes on Italian classics for entrées. Enjoy a pork shoulder cooked and smoked in hay and pair with a side of locally-grown tomato salad for a simple, fresh meal that tastes best with friends.
MacellaioDallas
Pecan Lodge
Pecan Lodge is a Dallas institution. Upholding the very best in barbecue standards, Pecan Lodge has come to define the scene in Dallas. Having started out life in the Dallas Farmers Market, the word quickly spread of the stall's incredible barbecue meats and meandering queues quickly formed. Pecan Lodge has now got a permanent location in Deep Ellum, serving hundreds of hungry Texans every day of the week. The restaurant has a great sociable atmosphere, humming with the laughter and satisfactory purring of various groups at any given time. To experience a comprehensive cross-section of the menu, try the Trough. Priced at $79, this feast of meaty delights will have you unbuckling your belt by the end of the meal. Add classic sides like okra, collard greens or mac'n'cheese for a complete barbecue experience. It wouldn't be Texas without acknowledging the great institution of barbecue on our best restaurants list, and there is none better suited to taking up the mantle than Pecan Lodge.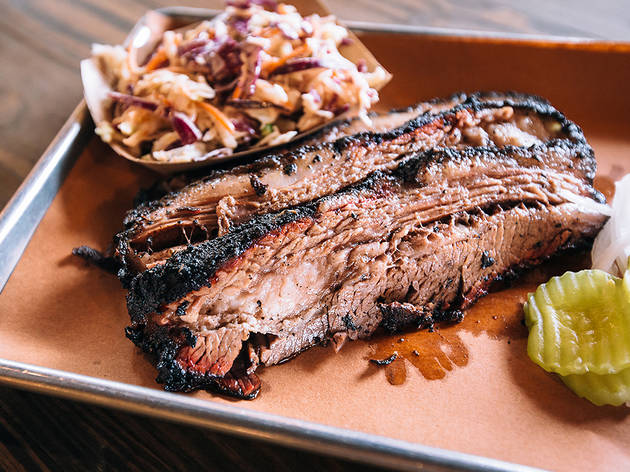 TimeOut
Mot Hai Ba
Mot Hai Ba epitomises the maturity of the Dallas restaurant scene and how far its gastronomic options have come since the days of barbecue or Tex-Mex exclusively. Mot Hai Ba is an often overlooked Vietnamese restaurant that carries a neighbourhood feel and authentic flavours of SouthEast Asia, upholding the fresh, tangy, salty flavours that have become so popular worldwide. For some of the best Vietnamese in Texas, head to Mot Hai Ba and try the excellent pho, bun cha or the blue crab salad.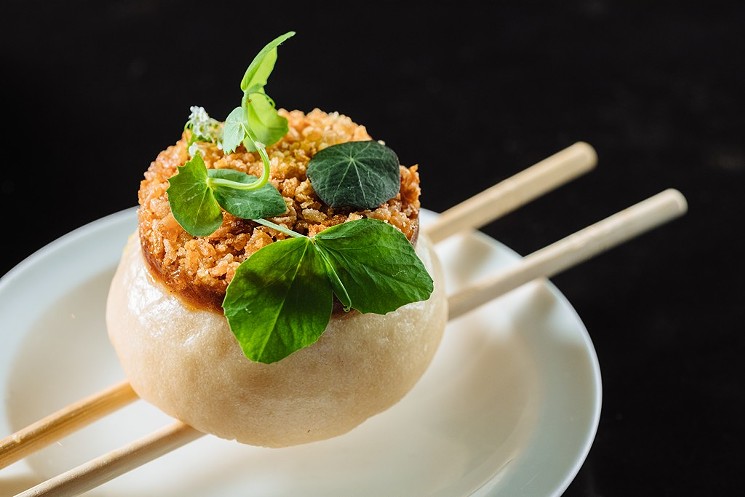 DallasObserver
Dallas' restaurant scene has matured greatly in recent years, becoming a destination for many foodies from all over the state and wider afield. This coming-of-age reflects a wider maturity in the city. With a strong economy, buoyant real estate market and scope for the city to grow further, Dallas is a gem in the South. To find out more about how you can find your dream home or maximise your investments in the US real estate market, contact Propeterra today.