Wherever you are in Charlotte, you aren't far away from great food. In recent times, the city's gastronomy has rapidly outgrown the Southern specials of barbecue and fried chicken that once dominated the restaurant scene. Now, Charlotte is a culinary city enlivened by global flavours, traditional techniques and impressive service. With so much on offer in the capital of North Carolina, it can be a headache to decide where to go. Check out our list of essential restaurants below to help you and reward your palette with some of the city's best cooking.
5Church
5Church is a truly modern steakhouse, full of class and swagger. Its décor is stylish with modern art adorning the high walls that stretch to an arched ceiling, creating a bright, open space. Diners can enjoy their meal at the bar or, allowing for more intimate meals for two, the seating is also sectioned into more private booths. Chef Jamie Lynch was voted Charlotte's Best Chef by the major local paper in 2018, making him somewhat of a local superstar and his food renowned. Here, Chef Lynch, has created a menu that reinvigorates traditional steakhouse classics with style and panache. From the tuna tartare to the tomahawk steak, this restaurant delivers on flavours and satisfaction. Pair your main with a white truffle cheddar mac'n'cheese for a sumptuous, indulgent meal.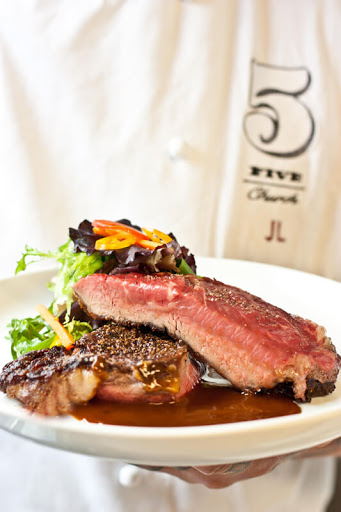 5Church
Zeppelin
This rustic-chic restaurant sports exposed-brick walls alongside simple furnishings, a well-stocked bar and delicious food. This restaurant is worthy of a trip just for a drink and the small plates of bar nibbles, which are inspired by global flavours, produced with a classically Charlotte, Southern twist. Enjoy one of the bar's picture-perfect cocktails with a plate of sweet-miso, char-siu buns, Southern hush-puppies with pork belly or picante, roasted Octopus in a Spanish-style glaze. Check out Zeppelin's vibrant atmosphere on Thursday and Friday nights and try one of their seemingly experimental alcohol like the parmesan-washed gin for a meal that you will talk about for weeks to come (or until you go again!).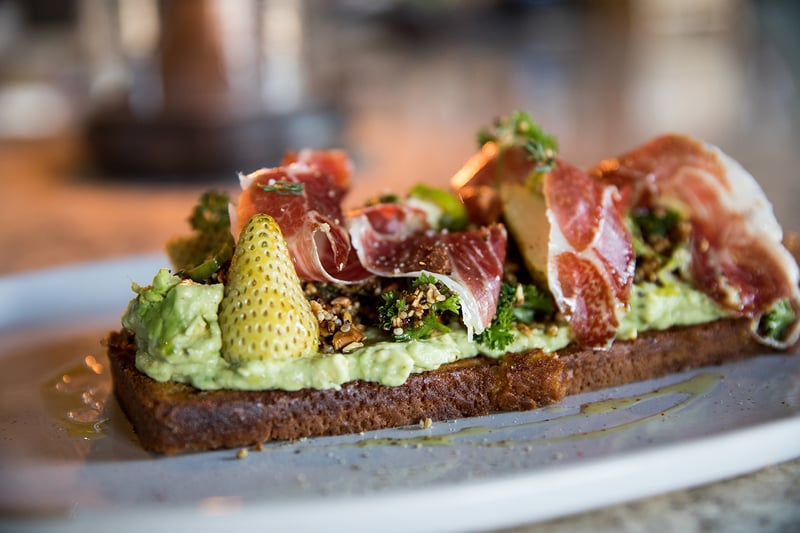 Zeppelin
Kindred
Kindred is located just outside Charlotte in a commuter town called Davidson. Despite the 30 minute drive, this restaurant is well worth the commitment. Restaurateur, Joe Kindred, has created a place that seems to be constantly evolving whilst remaining true to its core principles of flavour, produce and locality. With a menu changing daily, there is always something new and exciting on offer, keeping diners on their toes. Joe's wife, Katy Kindred, has meticulously curated a global wine list, bursting with delicious varieties and vintages. It is no wonder Kindred is often referred to by critics as one fo the best restaurants in North Carolina and, even sometimes, the entire country.

Kindred
Midwood Smokehouse
Charlotte, being a Southern city, is almost religiously bound to barbecue. For many, barbecue is an essential part of being from North Carolina, and whilst we don't believe you have to like barbecue to live here, it certainly helps. Midwood Smokehouse offers one of the best barbecue experiences in the city for its energetic atmosphere and delicious rubs, cures and smokes. This establishment is best for a group of friends or a family thanks to its casual atmosphere. Offering all the barbecue classics from burnt ends to pimiento cheese fries to accompany your choice of meat. Leave your Sunday best at home and be prepared for messy fingers during your Midwood Smokehouse feast.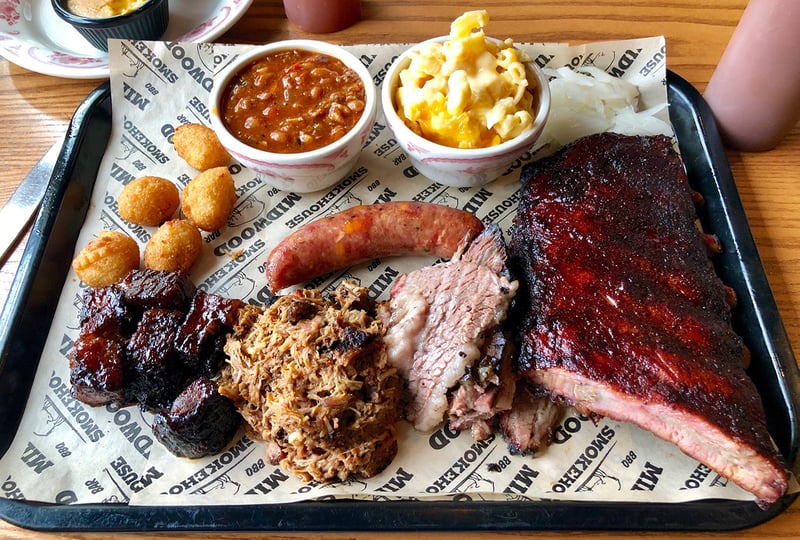 Midwood Smokehouse
The Asbury
Situated within the historic Dunhill Hotel, The Asbury offers a bright dining room with views of the street and walls adorned with the works of local artists. The bar, which offers a strong selection of cocktails and some with unusual, exciting ingredients, is enjoyed by hotel guests and diners alike. As for the food, whilst the menu is smaller than others, it prioritises seasonality and maximises flavour. Offering predominantly Southern cuisine with a modern twist, the menu encapsulates the essence of North Carolina and her traditions. Located a few blocks from The Blumenthal Performing Arts Centre, The Asbury is perfect for a pre or post-show bite.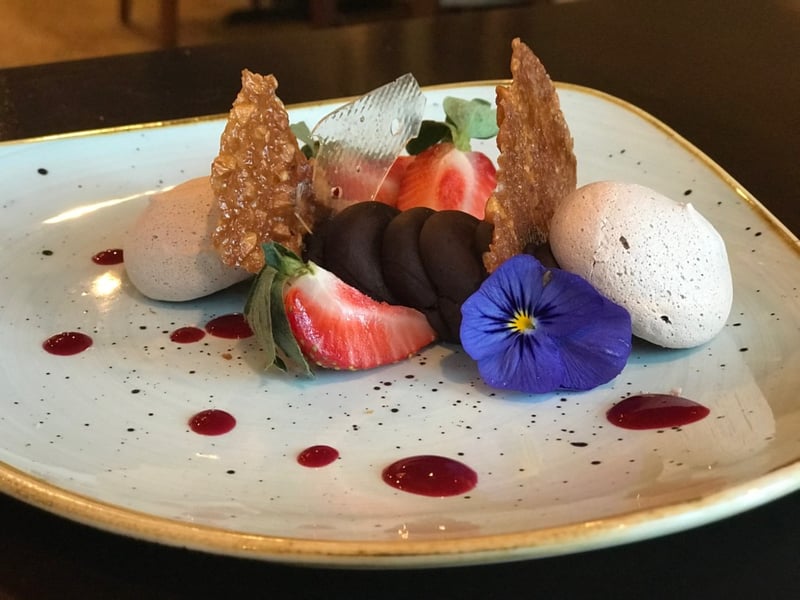 The Asbury
The Fig Tree
Visit the Elizabeth neighbourhood in southeast central Charlotte to uncover The Fig Tree, occupying an old bungalow and creating a sense of familiarity and comfort. Whilst the setting and décor may feel homely, the food is far superior to home-cooking. Offering daring and exciting flavours, textures and combinations in the entrées, followed by indulgent, aesthetic mains, this restaurant will take your palette to new places, creating a unique dining experience. Try the fried oyster with spicy, Spanish nduja chutney to start and the decadent fillet-mignon adorned with mushroom duxelles and stilton.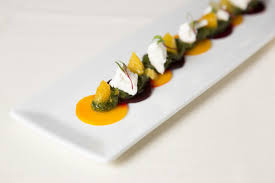 The Fig Tree
Heirloom
Head Chef Clark Barlowe is an esteemed alumnus of two world-famous restaurants in The French Laundry in London, England and El Bulli, Cataluña, Spain. This exceptional experience shines through at Heirloom, which epitomises the definition of 'farm-to-table'. Using only the finest ingredients local to North Carolina, either reared or cultivated by the state's farmers, diners can enjoy unique ingredients from foraged, wild mushrooms to blueberry pork. Diners are encouraged to try the chef's six-course tasting menu to fully experience the talent of the kitchen and the quality fo the produce they work with.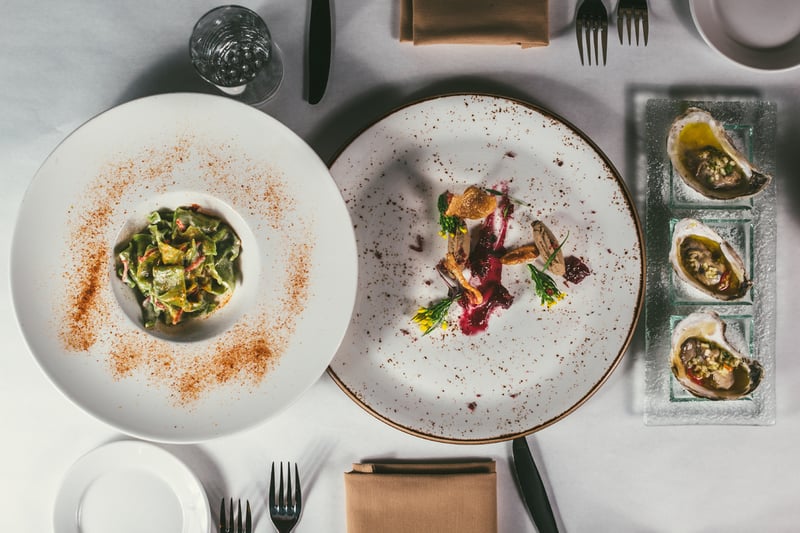 The Fig Tree
O-Ku Sushi
O-Ku feels chic and metropolitan with its dimmed interior and sleek designs. As though straight out of Brooklyn, New York, the atmosphere lends itself just as well for quiet dinners for two as for a boozy dinner with a group of friends. The menu is not strictly Japanese in the most authentic sense but, rather, encapsulates Japanese fusion cooking and East Asian flavours. Start with Japanese entrées before tasting the array of tartare, nigiri, sashimi, maki or even the sweet duck, Chinese-style buns.
Stagioni
Occupying a historic home in Charlotte's Eastover neighbourhood near Myers Park, Stagioni feels welcoming and comforting with a smell of freshly baking dough and caramelising cheese that wafts invitingly towards you. This spot is more often filled with Charlotte locals as opposed to those passing through the city. Enjoy a large glass of fine Italian wine from the extensive list while tucking into Italian classics with a distinguishing, modern twist. Whilst Stagioni offers great classics in pizza and pasta dishes, diners are encouraged to take advantage of their standout dishes. Try the gnocchi with nettle pesto or the tortellini with spicy, Spanish nduja and ricotta. For a relaxed, uncomplicated night in a friendly atmosphere, look no further than this neighbourhood joint, Stagioni.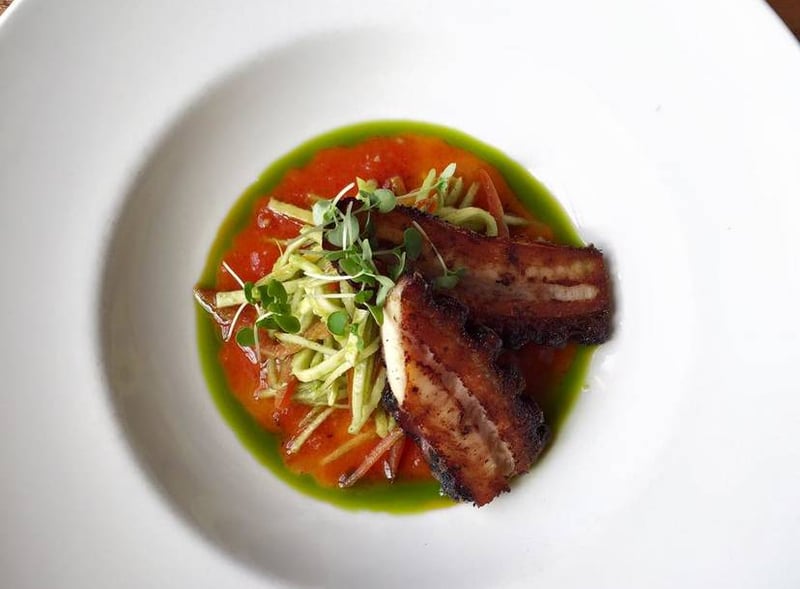 Peppervine
Located in SouthParlk, an area of suburbs to the south of Charlotte city centre, lies Peppervine. Once dubbed as one of the most anticipated restaurant openings of the year by Food & Wine Magazine, it has certainly lived up to those expectations. Despite being located a hop, skip and a jump from Downtown, Peppervine carries an air of decadence more suited to glitz and glam of a hotel restaurant perhaps. Its aesthetic décor and hanging art make it a cool, photogenic spot, whilst the food comes in shareable plates to create a friendly, atmospheric neighbourhood restaurant. Try the sichuan pork belly, the halibut or the ribeye for dishes that standout and may be remembered for weeks to come.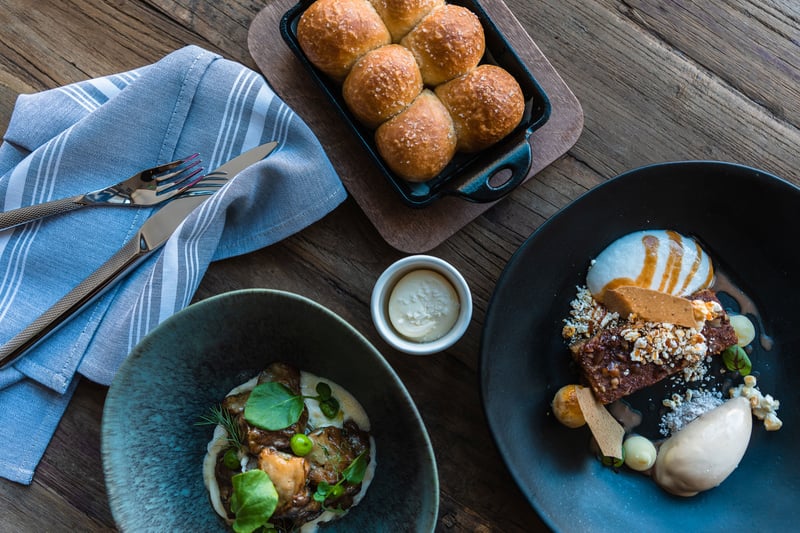 Charlotte's rich culinary tapestry is still being woven by the talented chefs of the city. Enjoy a global cuisine and local, traditional flavours in this city's best restaurants. With so much on offer, isn't it about time you tried Charlotte for yourself? If you want to find out more about living in Charlotte, North Carolina or America in general, head over to your Resource Centre. Contact Propeterra today to fulfil your American real estate dream, maximise your investment, benefit your family and shape your future.