Although a smaller city by comparison with America's other cities, Charleston certainly holds its own for culinary depth. The city has long been recognised for its importance within the country's food industry for its breadth of flavours, techniques and cuisines - from Southern fare and the classic barbecue modern, refined cooking and international flavours. Before we dive in, there are a few honorary mentions. Firstly, Lewis Barbecue, arguably the best in town and a staple of the Southern cuisine for its powerful smokey flavours and pure satisfaction. Next is Malagón Mercado y Tapería, an authentic, bustling Spanish joint full of bright flavour and communal cheer. With so much on offer, it can be overwhelming to decide where to go for a standout meal. For the answers to your dining dilemmas, look no further than our guide to the essential 10 restaurants in Charleston, South Carolina.
Wild Olive
A short drive from Charleston's city centre, on the quieter John's Island, is this gem of a restaurant. It has been keeping locals coming back for years now and it's easy to see why. Sporting an Italian-inspired menu, heavily curated by the expertise of the kitchen and Head Chef Jacques Larson, the restaurant offers fresh, seasonal dishes that will leave you full of delight. Try the velvet pappardelle dressed with local, steamed clams in a tangy, lemon-pepper zuppetta, the veal scallopini doused in a sweet marsala and, if you're lucky enough to encounter this rare delicacy, the mushroom-parmesan bisque.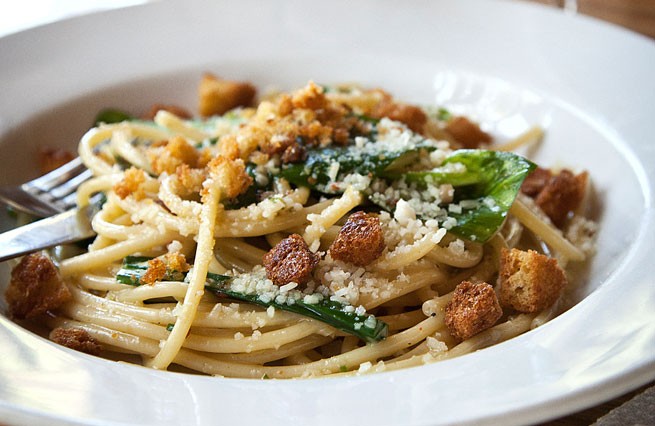 Charleston City Paper
Maison
Not to be confused with the Maison Café in the Grand Bohemian Hotel, this Maison is a French bistro of the highest quality. Chef Vandy Vanderwarker has showcased his culinary talent across the Charleston restaurant landscape, formerly plying his trade at another establishment on this list, The Ordinary. Presenting French cooking in an aesthetically pleasing style to delight both the eyes and the tastebuds, he strives to present only the most local of ingredients in his European style. Enjoy the classic bistro dishes as though straight from Paris itself, from steak frites to les escargots (snails) in a buttery, herby dressing.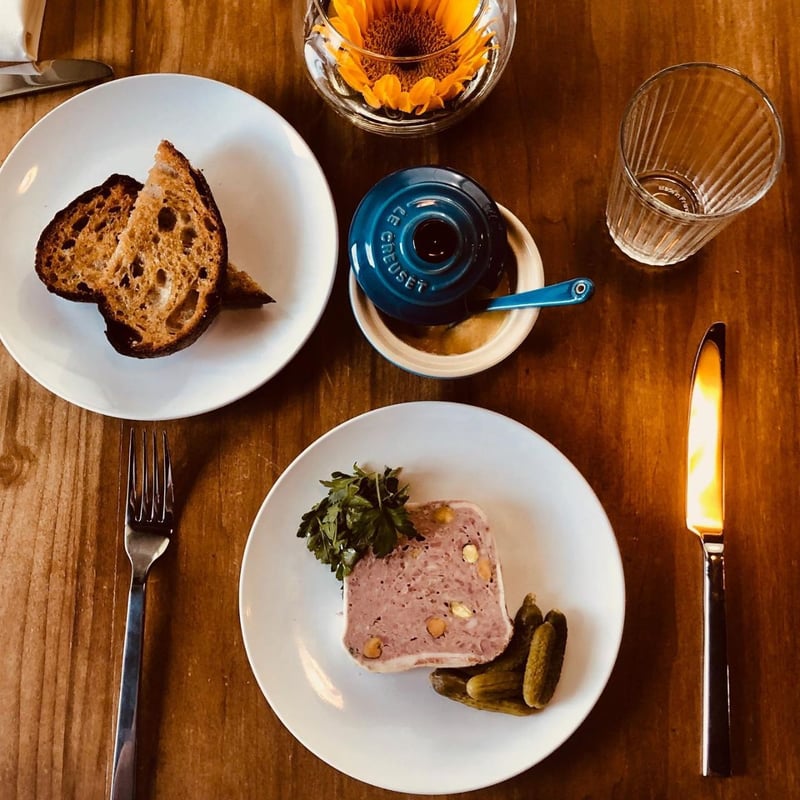 Open Table
Kwei Fei
The best Chinese food outlet in the city and unlike any other in the Carolinas, Kwei Fei serves authentic Sichuan cuisine with fiery chilli, salty sauces and succulent meats. Kwei Fei has evolved out of its original pop-up spot in Charleston, rapidly becoming a local favourite for its exotic and crowd-pleasing flavours. Try the marinated cucumber on the side of the crispy, dry-rub wings and signature Sea Island noodles. For the early lunchtime and weekend brunch services, diners can enjoy handmade dim-sum, something we heavily recommend. Diners are advised that Sichuan cuisine uses a lot of spices so be prepared to handle the heat!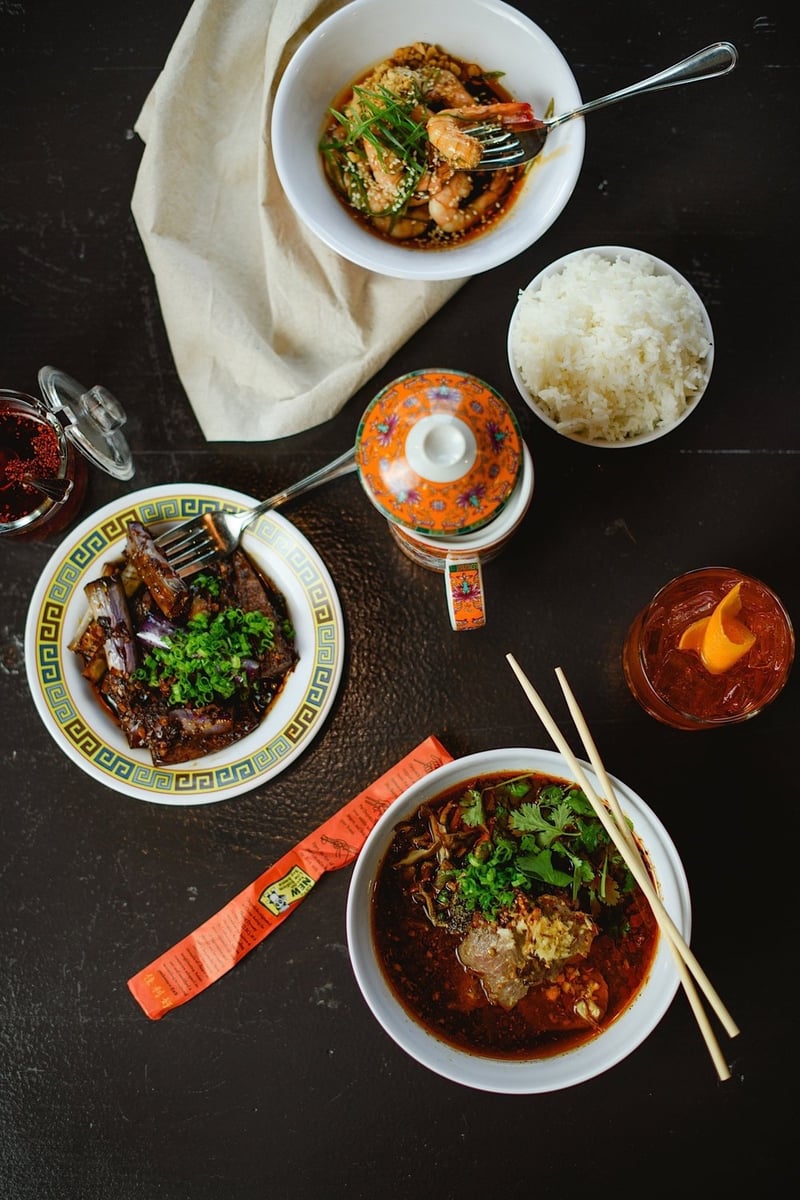 Kwei Fei
Peninsula Grill
One of the city's longest-running, fine-dining establishments, at almost 22 years-old Peninsula Grill is a tied-and-tested, firm favourite of Charleston locals. With over two decades of service, how does Peninsula remain one of the city's top restaurants? The kitchen walks a fine line between innovation and tradition. Every time you visit, there will undoubtedly be something new on the menu whilst maintaining authenticity to the style, flavours and service that made the restaurant what it is today. New, exciting dishes like crudo with caviar and Japanese ponzu dressing revitalises the menu and the signature steak and foie gras retain the kitchen's tradition of decadence.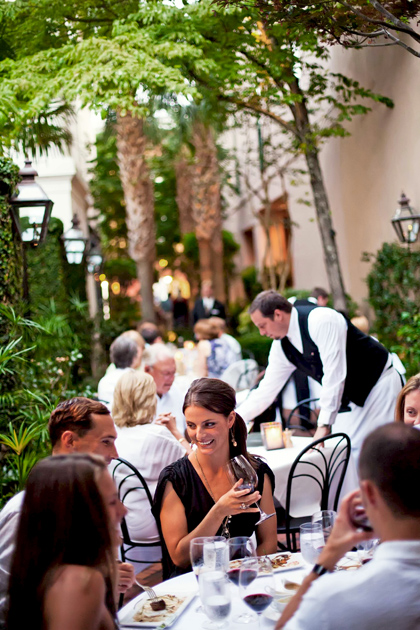 Planters Inn
The Darling Oyster Bar
The Darling Oyster Bar looks every way a seafood and oyster bar should. Clean, white tiled floor patterned with geometric shapes, a marble bar, bright windows and, of course, a well-stocked bar. The elegance of this place is evident, making it one of King Street's favourite haunts. See the shuckers hitting the East Coast oyster shells and flicking them open to reveal their fresh, succulent morsels inside. Wash a plate of iced oysters down with the signature, bloody mary packed with tabasco heat and adorned with a lobster claw, hush puppy, crab leg and a pickle for an innovative edible cocktail starter.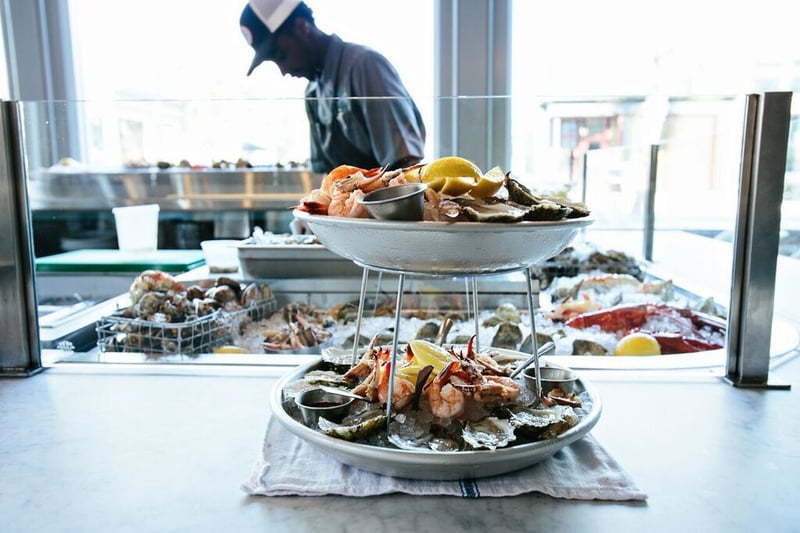 The Darling Oyster Bar
The Ordinary
Another seafood bar with an elegant interior, The Ordinary is housed in a repurposed 1920s building that heightens the ambience and distinguishes it from the city's competition. This place is arguably the definitive spot for East Cost seafood in Charleston. Its decadent, fresh-catch seafood platter is not to be missed. Adorned with crab, lobster claws and buttery lobster rolls, crudo, fresh and fried oysters, this is anything but the ordinary for a meal. Choose from an array of seafood presented to you at the counter and cooked to your liking in a variety of styles, this spot is perfect for a romantic meal for two or a splash out dinner.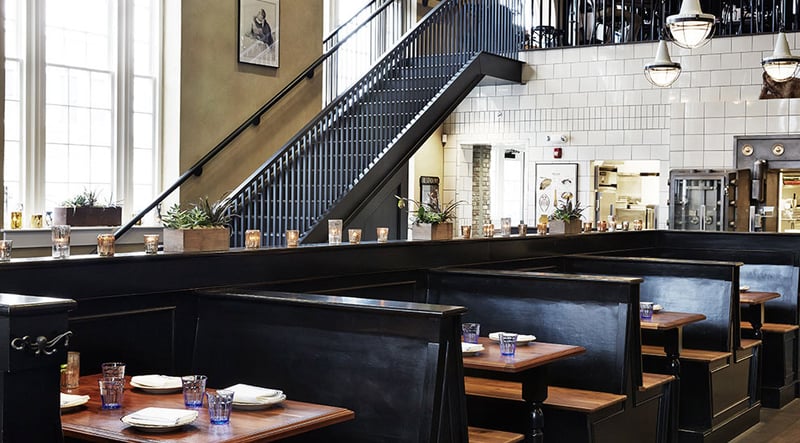 The Ordinary
Husk
Occupying a repurposed 19th century home built in the Queen-Anne architectural style, there is no better setting in Charleston to enjoy 'new South' cooking. Started by restaurateur and chef Sean Brock, the restaurant produces refined plates packed with flavours of the South. With an ever-changing menu and a priority of locality and seasonality, the dishes are fresh and exciting every time you visit. Current Executive Chef Travis Grimes works wonders with the locally-sourced produce to create magical dishes that will stay with you long after you have mopped up the last droplets of sauce from your plate.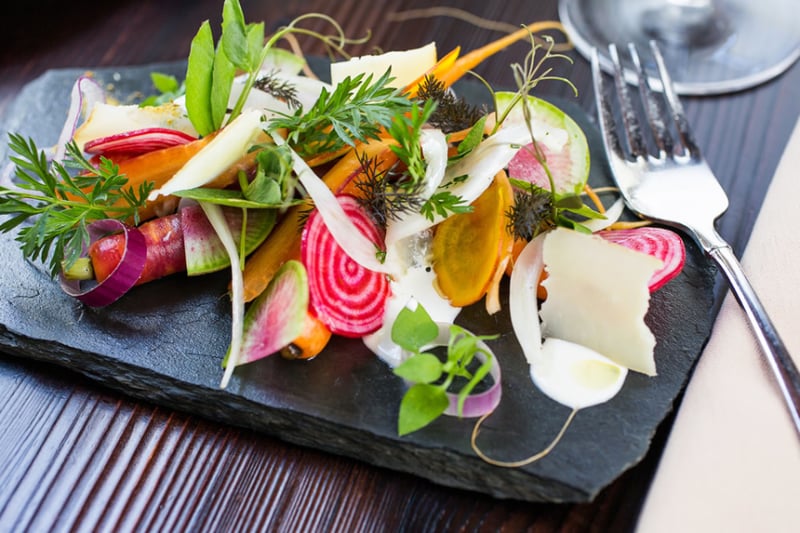 Husk
Chez Nous
A simple, uncomplicated restaurant that deserves more attention, Chez Nous offers unpretentious, flavourful food in an inviting atmosphere. Chef Jill Mathias conjures the dishes from her imagination, bringing European comfort cooking to Charleston every morning, creating the very limited, hand-written menu on the chalkboard int the centre of the dining room. Follow the restaurant on social media prior to your meal to check the daily menu or don't, and be in for a delicious surprise upon dining.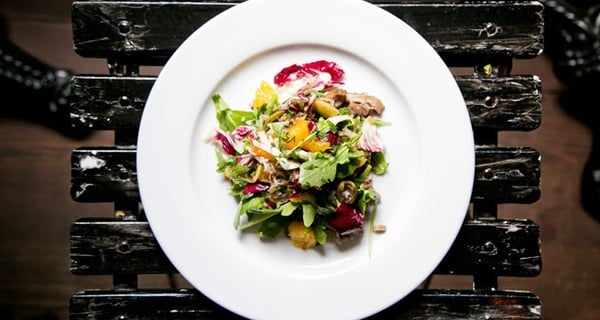 Charleston City Paper
Zero Restaurant
A restaurant for the serious, gastronomic enthusiast, Zero is all about molecular, experimental cooking in a refined and upmarket setting. The restaurant sports three distinct tasting menus, for the omnivore, one for vegetarians and one for the pre-theatre crowd (the Galliard theatre is a short walk and perfect for an evening's entertainment). Chef Vinson Petrillo demonstrates a wealth of experience in creating dishes that excite, question and celebrate cooking in all its wonder. For a meal that leaves you talking about every aspect of the dishes, visit Zero.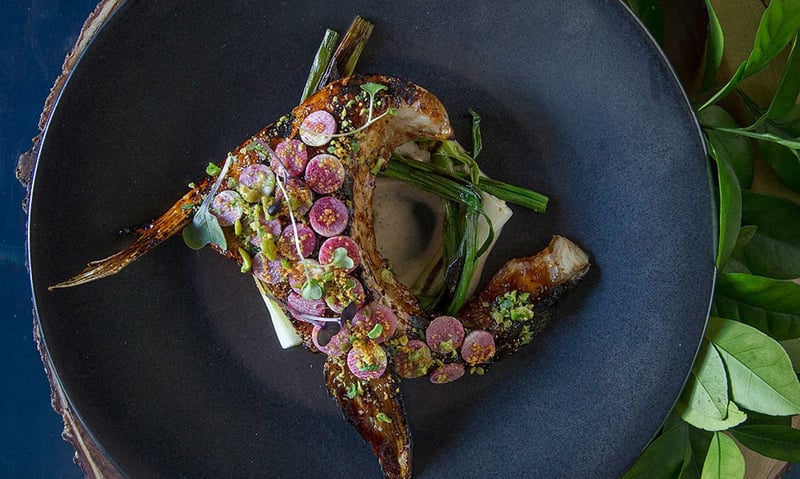 Charleston City Paper
Le Farfalle
Located in the tourist district around King Street, Le Farfalle can often be overlooked as a touristy spot, yet it is the farthest thing from it. The restaurant encapsulated an Italian essence with a Charleston, southern flair wrapped in a neighbourhood, community atmosphere. Soak in rays while sipping on a bittersweet negroni in the courtyard or dine with a view of the bustling kitchen inside. Italian dishes are expertly prepared from the octopus carpaccio to rigatoni verdi, or the capellini with prawns to the rosemary focaccia with creamy ricotta.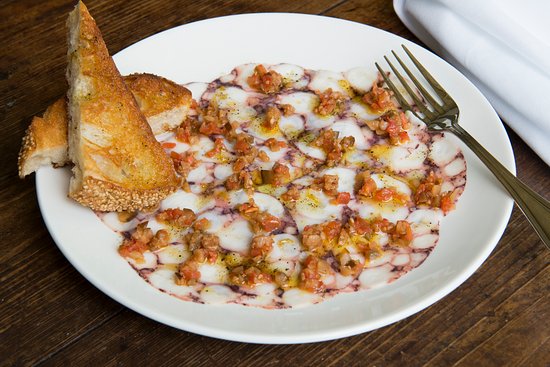 Bring Fido
With so many amazing restaurants, Charleston is a destination for great gastronomy. Enjoy the Southern flare to world cuisine, the friendly atmosphere and the welcoming service at many of Charleston's best establishments. From barbecue to pizza, aromatic duck to molecular cooking, there is something for everyone's palette. To find out more about the real estate opportunities in Charleston, South Carolina, contact Propeterra today to learn how we can help you realise your American dream.