At the beginning of the 21st century and following the 2008 Financial Crisis, Thailand was experiencing strong economic and social development. Located at the centre of South East Asia and with a business friendly environment, Thailand was an attractive destination for foreign direct investment (FDI) and trade. Beginning in the 1960s, the country transitioned from an agricultural nation to an export-led, upper-middle class economy, with a strong manufacturing sector, particularly in automobiles and electronics. This transition created higher-wage jobs, which led to the eradication of extreme poverty in 2011 and significantly improved the standard of living for the Thai people.
Thailand also offered its spectacular natural environment and unique culture to the world, which led to a booming tourism industry, and in 2018, the country was ranked 9th in the world for international arrivals. However in 2019, tensions between the US and China led to a decline in China's imports from Thailand, namely in computer parts and electronic circuits, which consequently reduced its export led economic growth and narrowed its current account surplus. Weak private consumption meant that in 2019, the government had to introduce two consumption boosting stimulus packages, worth THB 460 billion or 2.7% of its GDP. Private investment slowed down in late 2019, as domestic and external economic uncertainty reduced investor confidence. The agriculture sector was also heavily damaged by the lack of rainfall in 2019, causing one of the worst droughts in the past decades. Hence, despite being a key member in the global supply chain, particularly with its trade connections with China, Thailand's economic activity had slowed down to a pace below its regional peers, such as Malaysia and Vietnam, coming in to 2020.
Thailand's handling of the COVID-19 pandemic has been exemplary, with the country recording 3892 cases and 60 deaths (as of November 20, 2020) since the outbreak; having controlled the first wave of infections, daily cases are now generally in the single figures. However, the pandemic has abruptly interrupted Thailand's socio-economic progress. The Bank of Thailand expects the Thai economy to shrink by -7.8% in 2020, and the World Bank estimates that it will take 2-3 years for full economic recovery. In response to the pandemic, fiscal policy has focused on providing financial support to households and businesses, in particular SMEs, by cushioning the loss of income. Three stimulus packages with a total amount of over THB 2.4 trillion (14.8% of GDP) have been executed. This has been made possible due to Thailand's healthy fiscal balance and its active effort in controlling its public debt. However, Thailand's public debt is forecasted to increase from 49.8% in 2020 to 55.8% in 2021. Monetary policy has focused on restoring liquidity and supporting credit. The Bank of Thailand reduced its base rate to 0.5% in May 2020 and continues to be at its lowest recorded level as of November 2020. There is still room for further monetary expansion, and additional policy tools should be made available if the lowering of its base rate becomes insufficient.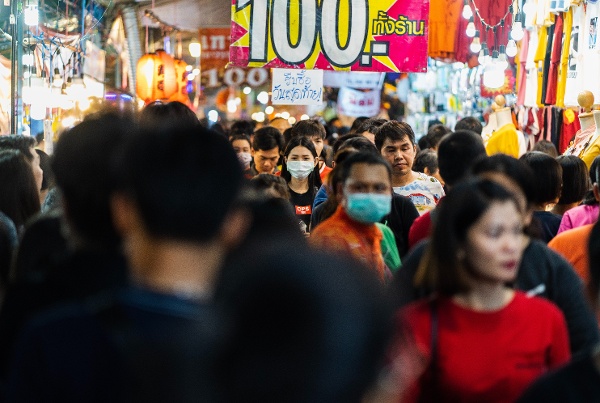 Looking into the uncertain future towards economic recovery, Thailand must implement policy reforms that focus on growing human capital and boosting productivity. Investments into its healthcare system will be essential in not only preparing for a second outbreak, but also in assuring a healthy and productive labour force that will drive the nation to high-income status. The tourism industry, which accounts for 15% of its GDP, has been heavily affected by the absence of international visitors since March. In order to boost the attractiveness of the nation and achieve long term prosperity in the tourism industry, the country must preserve its rich natural resources and cultural assets through better environmental management. Mass tourism has and will continue to cause environmental degradation, and hence investment into waste management and renewable energy infrastructure will be crucial.
Another key focus will be the manufacturing led exports industry. Exports of goods and services account for 60% of Thailand's GDP and the sector must maintain international competitiveness in order to sustain long term growth. It is essential that the industry boosts its overall productivity by investing more in digital technology and matching the demand and supply of key skills through vocational education and training programs. As professional services such as IT and technology are traded indirectly through value chains and are essential components in manufacturing, investment in these services would benefit Thailand in establishing its presence within the global supply chains and strengthening its industry competitiveness. Furthermore, tackling gender and social inequality alongside the informal sector will play a key role in forming a more flexible and productive labour force. In Thailand, labour informality is high and many female workers are concentrated in the informal sector, including as domestic workers. Given the regional employment disparities in Thailand, particularly due to the large proportion of workers in the agricultural sector, facilitating labour force adjustment among different sectors and occupations is crucial. The government must focus on lowering the costs of formalisation and focus its policies on promoting women, informal workers and low income workers. The government must also loosen its regulations around the services sector, notably around the international flow of skilled workers and FDI, as it has hindered the development of Thailand's tertiary economy. Removing these barriers will not only restore competitiveness in this sector, but also in the manufacturing sector which relies on these services as input.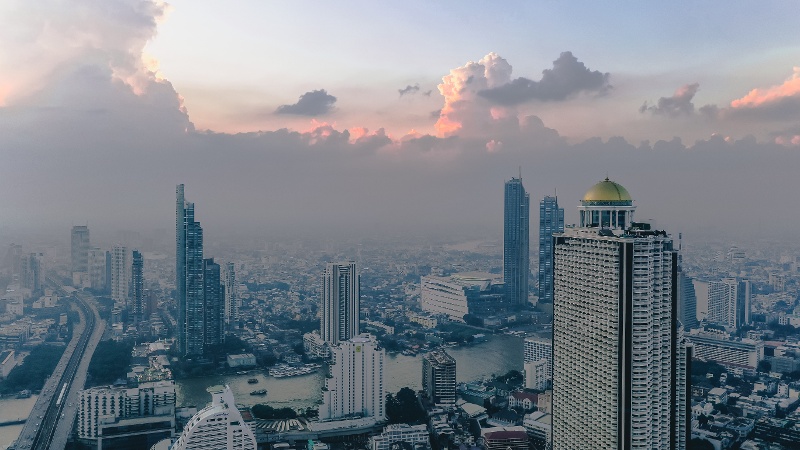 To conclude, Thailand's transformation from an agricultural economy to an export-led manufacturing economy, has lifted a significant proportion of the population out of poverty, and has helped the nation achieve universal education, social security and a better standard of living. Given that the coronavirus pandemic hit the country when its economic growth rates were slowing down, the government's response to the pandemic and the policy reforms that it will implement will likely shape the course of Thailand's road towards economic recovery and achieving its status as a high-income nation.