New Jersey, or Jersey to those in the know, offers a great number of impressive amenities and facilities to its residents. The state has a beautiful, varied landscape with beaches, mountains and woodlands; great urban centres buzzing in anticipation of their prosperous futures; fantastic educational institutions that help develop some of the brightest minds; a positive job market; and accessible proximity to two of the US' largest metropolitan centres in Philadelphia and New York. With all of this on your doorstep, it is no wonder New Jersey is such a desirable place to live, work and play. With all of this and so much more to offer, let us show you why New Jersey is the best place you could move to for you, your family and your bank balance.
Nature
New Jersey will undoubtedly astonish you with its natural beauty. Home to the Watchung Mountains and with access to the Appalachian Mountains, stunning scenery and wild adventures are on your doorstep. Kittatinny Mountain is a particular favourite of locals of Northwest Jersey for its exceptional amenities including hotels and restaurants. The state is also home to freshwater rivers that meander gracefully through the Jersey countryside and lakes that provide fishing opportunities and respite from the blazing sunshine during the summer months. Head to the foothills of the mountains for rolling pastures, woodlands and views stretching miles into the distance. In fall and spring, the woodland colours come alive with vibrant hues. Check out the Delaware Water Gap for some of the most impressive views the state has to offer.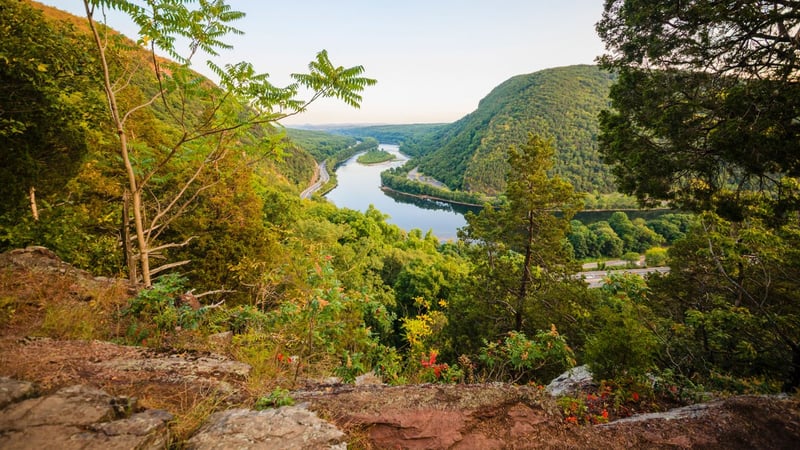 OutsideOnline
Outdoor Activities
Thanks to the stunning natural surroundings, getting out and about in New Jersey is a favourite pastime of locals and visitors alike. The Watchung Mountains provide the perfect backdrop for adventure activities like biking and hiking. For a great one-stop-shop for outdoor adventures, visit Six Flags Great Adventures where you can bike and ski. If the extreme element of these mountain activities is not your thing, check out the miles of walking routes through the scenic countryside. For more recreational, relaxing walks, visit the mysterious Pine Barrens forests for a charming adventure with added local mythology.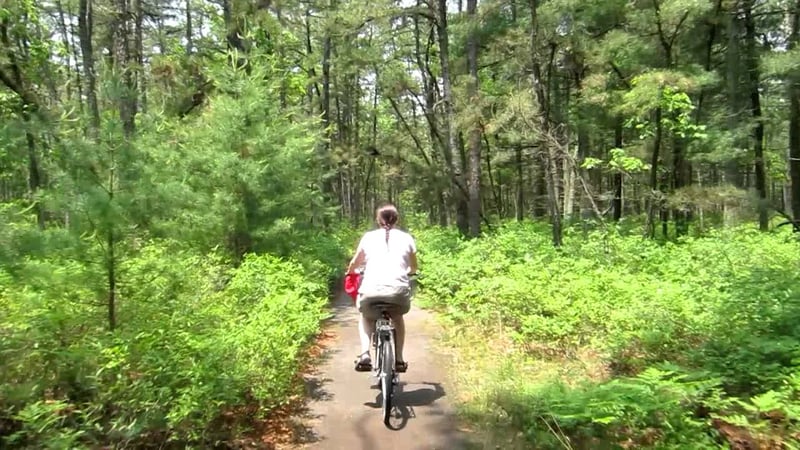 Youtube
History
If you like to feel part of something bigger than yourself, find your place in New Jersey and be forever intertwined with this state's great history. One of the original 13 American colonies, New Jersey has seen America grow into the beacon of liberty and individual prosperity that it is today. From historical battles at Monmouth, Princeton and Springfield, to settlements established by George Washington himself at Martinsville. New Jersey has also been instrumental in global history as President Harding signed the Treaty of Versailles at Somerville. This site is now a Burger King but the historical significance of the state to international peace lives on. The state's history lives on through brilliant institutions and exhibitions throughout the area.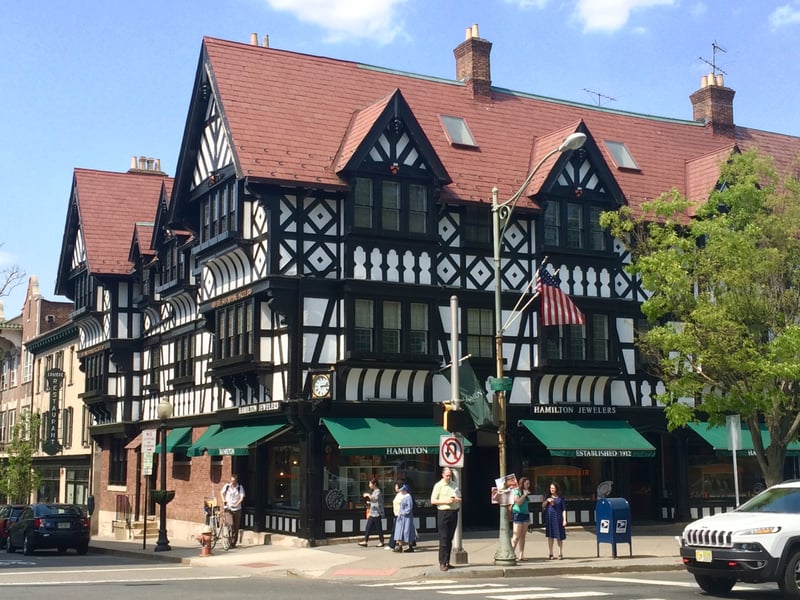 Djkeddie
The Shoreline
Jersey's shores are popular tourism hotspots for those in adjoining states and beyond. Miles of shoreline and great seaside amenities make for a quintessential beachside break. Seaside, Point Pleasant and Wildwoods all feature long boardwalks packed with shops, cafés and bars to keep you entertained all day. The coast is very popular with New Jerseyans from all corners of the state so be ready for a social atmosphere and lots of fun.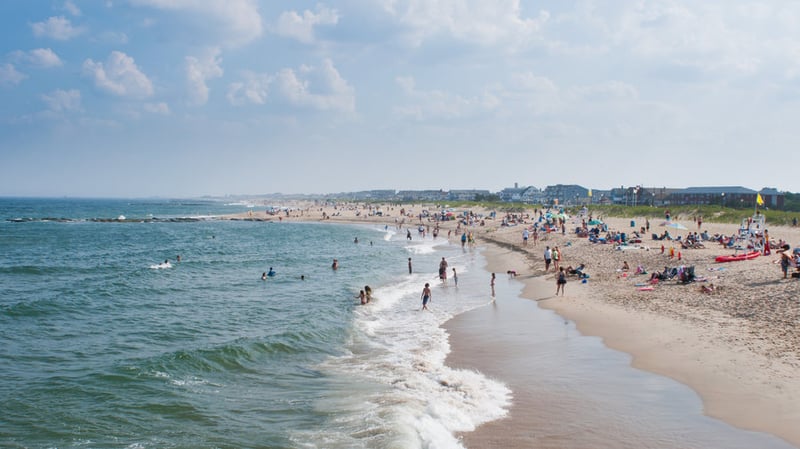 CostalLiving
Cities
While New York and Philadelphia are both highly accessible from anywhere in New Jersey given its geography - less than an hour's drive away. However, often overlooked are the cities within New Jersey including Hoboken, Newark, Somersville and Morristown. These cities are on the up, receiving more and more investment every year, developing new, progressive urban centres and are sure to see a rise in population when New York's house prices out-price professionals who would rather have a detached, single-family house with space and a better work-life balance in the process.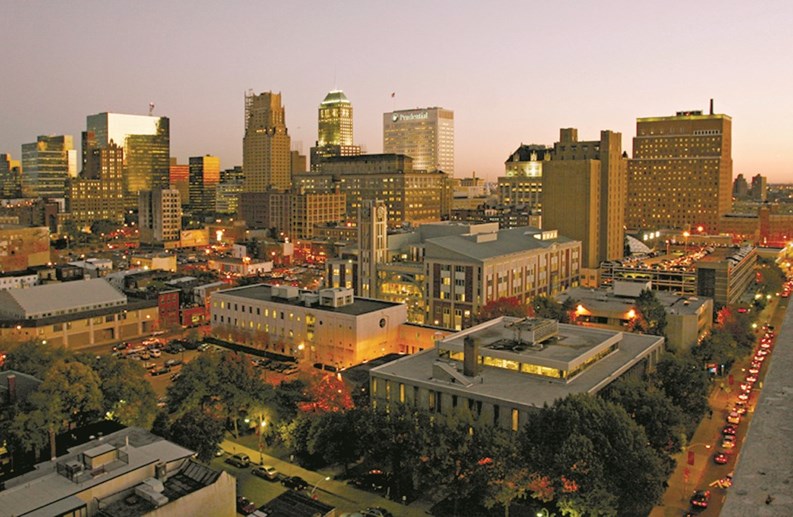 NJCooperator
Food
New Jersey is home to some incredible chefs thanks to the rejuvenation of the state's dining scene in recent years. Until recently, Jersey had often been tarnished with a broad brushstroke that labelled its food options as either pizza parlours or fast food. It is great that the state's culturally diverse, global dining options are getting the recognition they deserve. With Michelin Stars, refined, modern kitchens and global flavours, there is something for every discerning diner in Jersey. Even though the restaurants have seen an upmarket surge, the family-run and neighbourhood joints that have been serving traditional Italian-American cuisine, bagel shops and much more have continued to produce hidden gems. There's so much to explore in Jersey's food scene, so why not get out there and embark on your own culinary adventure?
ChezCatherine
Farm Fresh Produce
New Jersey is aptly nicknamed the Garden State for good reason. Its fertile agricultural land has been growing some of America's finest fresh produce for decades. The New Jersey fruit including berries and tomatoes are transported to kitchens all over America for their amazing qualities. Not to worry though, there is plenty of fresh produce left to be sold to Jersey residents! Check out a local farmer's market and discover a treasure trove of great ingredients from fresh, organic fruit and vegetables, to meats and cheeses.
Sports
New Jersey is home to a variety of sports and home team stadia. The New York Jets and New York Giants' MetLife stadium isn't in New York at all. Jersey has claimed it as their own. Along with the New York Red Bulls soccer team, Jerseyans have assumed their counterpart's teams as their own, bringing tourism, infrastructure and jobs to Jersey. The state's own team, the New Jersey Devils, have their stadium in downtown Newark. This is the best state for sports as fans have a short drive to watch theory favourite teams play. Even if you were a supporter of the Philadelphia Eagles or Flyers, their stadium is a stone's throw from the state border.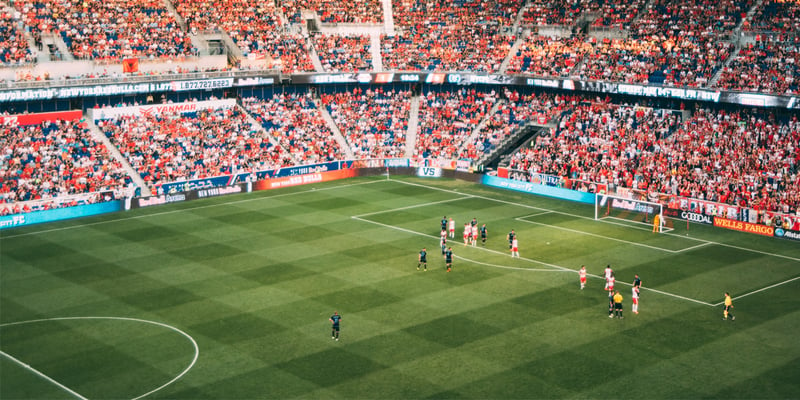 NYRB
Education
There are few better states in which to raise children than New Jersey. Its school system, outdoor activities, sense of community and access to major urban centres means children have a well-rounded upbringing. New Jersey constantly ranks highly in the US public-school tables and in 2019, was second only to Massachusetts but has previously held the number 1 spot for the entire United States. If you understand the importance of a strong educational foundation for your children, New Jersey is the state to move to and invest in your family's future today.
Gambling
When you picture American gambling, your mind probably pictures Las Vegas, Nevada. While Las Vegas is a great place to live, it lacks the well-roundedness that New Jersey has to offer. However, if you enjoy gambling in your spare time, New Jersey has you covered while also offering a plethora of exceptional amenities and facilities for all other aspects of your life, from a buoyant real estate market to ensuring a great education for your children. For gambling in Jersey, visit Atlantic City, Las Vegas' rival on the East Coast. Gambling is a casual part of the Jerseyan lifestyle with many choosing to play online poker or visit casinos, practices that are limited in the rest of the US.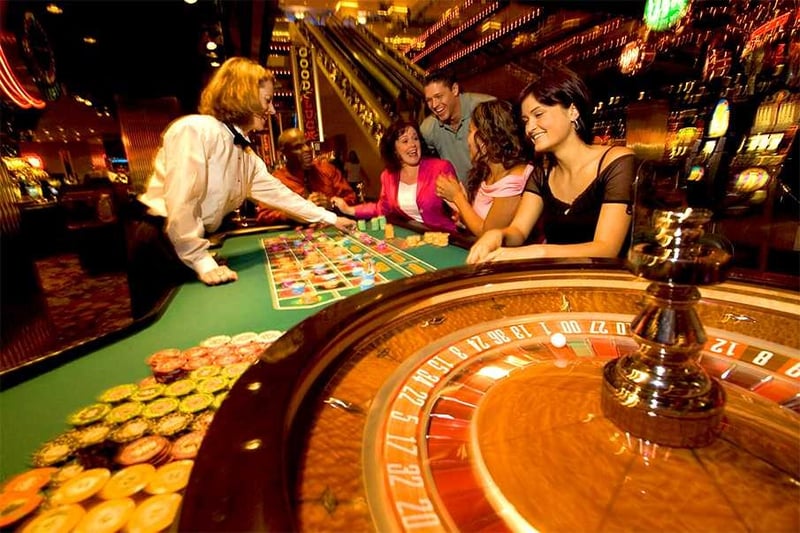 AtlanticCityNJ
Real Estate
New Jersey has always been a highly desirable location for families who seek an alternative lifestyle to that of New York or Philadelphia. The state has desirability in its own right too, with beautiful, natural surroundings, a strong sense of community and excellent amenities from schools to shopping opportunities. Known for single-family houses particularly, the Garden State offers a charming lifestyle to its residents and its popularity is on the rise. As more people acknowledge that flexible working locations and spending time with family are their priorities, New Jersey is sure to see a real estate boom. For the moment, prices are steady off the back of consecutive year over year growth. Here's a few examples of the brilliant real estate in New Jersey: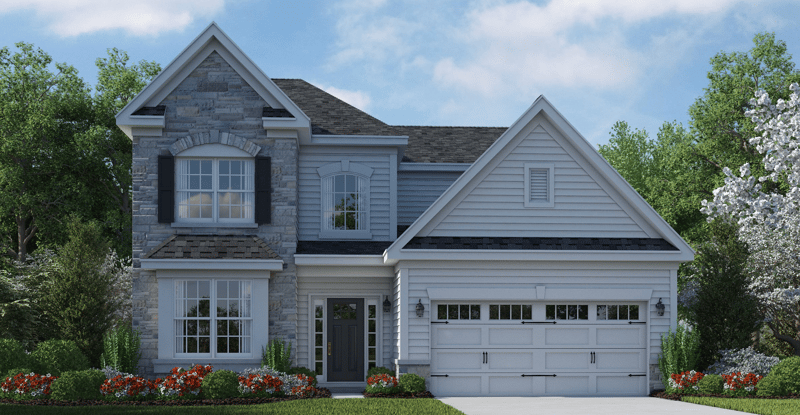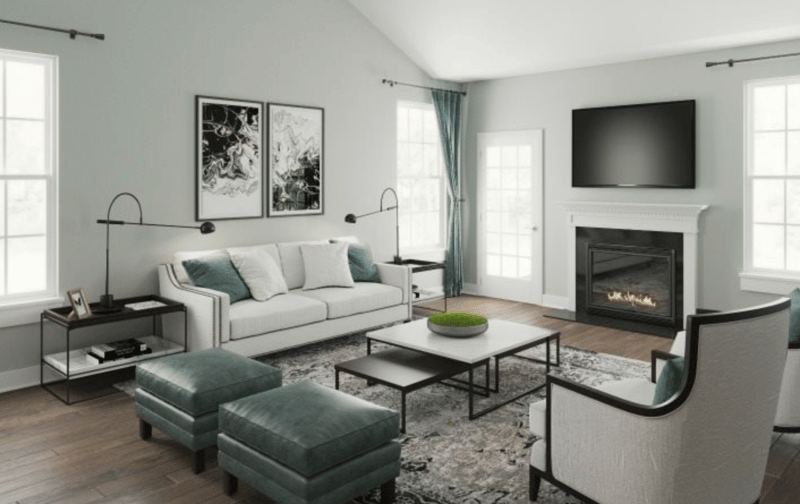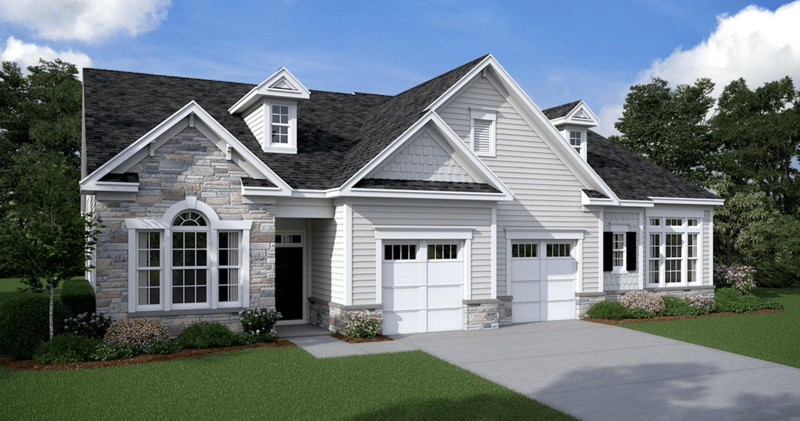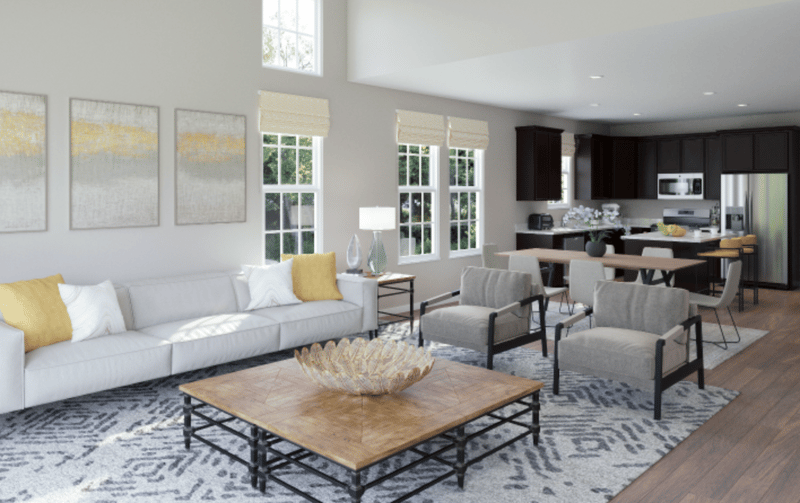 For more information about the thriving New Jersey real estate market, how we can help you to find your dream home, or how to maximise your American real estate investments, contact Propeterra today. Propeterra, your global real estate advisory.