Oman is one of the many Middle Eastern countries that has experienced great change over the last half century. The only member of the GCC (Cooperation Council for the Arab States of the Gulf) situated outside of the Gulf, it is one of the oldest independent Arab countries and is ruled as an absolute monarchy by the present sultan, Haitham bin Tariq, who succeeded his cousin Qabuus bin Said in early 2020.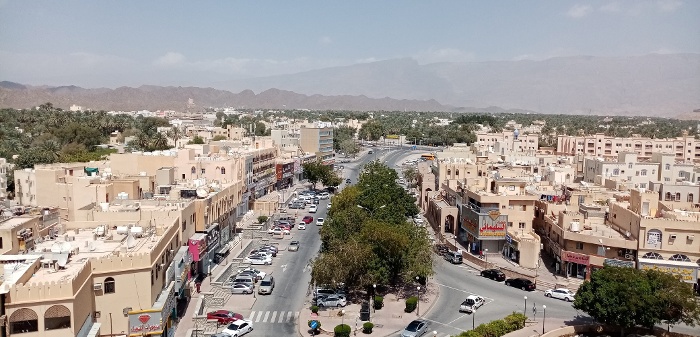 Sultan Qabuus took the throne in 1970 and instigated a period of rapid modernisation now known as Oman's 'renaissance', developing a modern government structure as well as improving infrastructure and utilization of the Sultanate's plentiful natural resources. Although Oman could be counted as one of the Gulf's less wealthy countries, it is politically stable and fairly moderate; in 2010, the United Nations Development Programme ranked Oman as the most improved nation in the world in terms of development during the preceding 40 years. The 2020 Index of Economic Freedom likewise ranks Oman 6th out of other states in the Middle East and North Africa, with a steady, if not rapid, GDP growth.
Outside investment in Oman - ITCs, REIFs and PPPs
Following the shock oil price crash in 2014, and with dwindling hydrocarbon reserves, a priority for the Omani government has been diversifying the country's economic base, as a large proportion of GDP (around 40% (Central Bank of Oman)) is still dependent on oil. The government's ninth Five Year Plan (from 2016-2020) shows that encouraging tourism has been a key part of this diversification, with a corresponding rise in the development of tourist resorts, which are mainly situated along the coastline. The Travel & Tourism Economic Impact 2018 Oman report from the World Travel & Tourism Council shows that this strategy is working so far, with the country ranked as 18th in the world in terms of potential for tourism growth for 2018-2028.
Outside investment is closely tied into this model of tourism, which has necessitated some radical changes in regulations around property ownership. Oman's real estate market has been slow to open up; until 2002 only Omani nationals could purchase property in the country. This was then widened to include citizens of any GCC nation, and since 2006, foreign nationals from other countries have at last been allowed to buy real estate in the country. There are, however, still restrictions; properties can only be purchased within ITCs (Integrated Tourism Complexes), purpose-built mixed-use developments situated in popular tourist areas and built to a high specification. A typical ITC, such as Al Mouj Muscat, comprises high-quality residential accommodation along with amenities such as shops, health centres, banks and schools, as well as leisure spaces such as parks and golf courses. Properties in these complexes tend to be in high demand, especially with other GCC investors; between 2017 and 2018 the number of GCC nationals who owned property in ITCs increased by over 15% (Cavendish Maxwell). This demand is also reflected in property prices; in 2019 the average price of a one-bedroom apartment in Al Mouj Muscat was OMR 107,000 ($278,000) as compared to the price of a typical one-bedroom off-plan apartment in the desirable Muscat suburb of Qurum, at OMR 85,000 ($220,800 (Cavendish Maxwell)). Events such as the Oman Real Estate Expo, due to be held in 2021 in Muscat and aimed at investors and developers, show the current popularity of ITCs, and the high levels of interest in investing in real estate in Oman.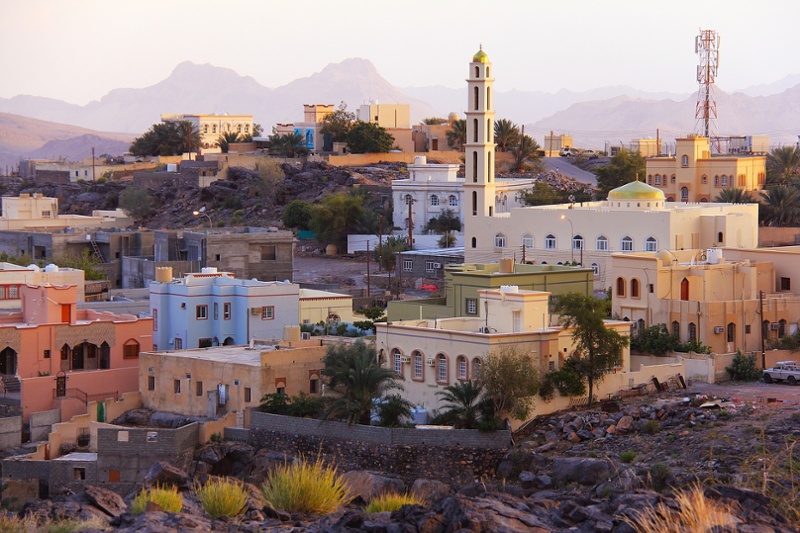 Another way for investors to find a foothold in the property market is through Real Estate Investment Funds (REIFs), which were introduced to the Sultanate in 2018. These allow Omani residents (both expats and Omani nationals) to purchase shares in real estate development projects which are listed on the Muscat Securities Market. Funds can own residential complexes of up to 10,000 square metres, and take-up has been strong, with the Aman REIF launching a 10 million OMR IPO at the start of 2020.
Another key component of the current Five Year Plan, which aims to make Oman an attractive investment environment, is the promotion of Public Private Partnerships (PPPs). There has been successful and widespread support in government for this funding method over the last ten years, with various taskforces set up in order to promote this. Shakarah, the state enterprise for promoting entrepreneurship, was established in 2013, and the Tanfeedh programme, another government initiative, has set a target of finding 80% non-government capital investment to finance the programme's goals (Omanuna). A new PPP law, implemented in 2019, aims to further encourage private investment through regularizing the process; the law also explicitly states that 100% foreign ownership of projects will be permitted, acting as an additional inducement to investors. Thus far PPP funding has mainly been restricted to infrastructure works, but this is slowly expanding to include property and real estate projects,such as the mixed use development of Port Sultan Qaboos Waterfront in Muscat.
Affordable housing - a long-term issue
As with so many countries, Oman suffers from a lack of affordable housing. The country is one of the poorer of the Gulf nations, and has a rapidly growing population, which has doubled in the past 20 years, from around 2.5 million to over 5 million (National Center for Statistics and Information) - partly driven by a rise in the number of expats working in the country, who comprise over 40% of the population (National Center for Statistics and Information). The country is also experiencing a youth bulge, with nearly half of its residents under the age of 25 (National Center for Statistics and Information). Affordable housing has been an issue in the country for some time, with the first Social Housing Policy being established in 1973, but the rapid changes which have taken place across the country more recently have put even more pressure on an already restricted affordable housing supply.
Under Omani law, all citizens over the age of 23 are eligible for a land plot of 600 square metres from the government on which to build their own property; payment for these plots is dependent on income. However, in practice, there is a severe shortage of appropriate land for the government to bestow, especially in overdeveloped areas such as Muscat. As of the end of 2019, there were over 170,000 people still on the waiting list for land (Ministry of Housing). The government has also established other initiatives to aid affordable housing; housing grants and loans are available for lower-income households, and affordable homes have been constructed by the government, with an average of 425 affordable homes being built per year between 2008 and 2012 (Alwaba, Finding 'home' in Oman? Solving Muscat's housing crisis. 5th Feb, 2014).
The government has also tried to address this issue in other ways; in 2012, the Affordable Housing Development Summit aimed to increase private sector involvement in affordable housing programmes, and in 2011 the Capitas Group International,worked with the Global Omani Development and Investment Company (Glorei) to establish a $100 million fund for affordable housing projects in Oman. In the same year, the GCC also promised the Omani government a grant of $10 billion over the next 10 years for housing and infrastructure projects in the country.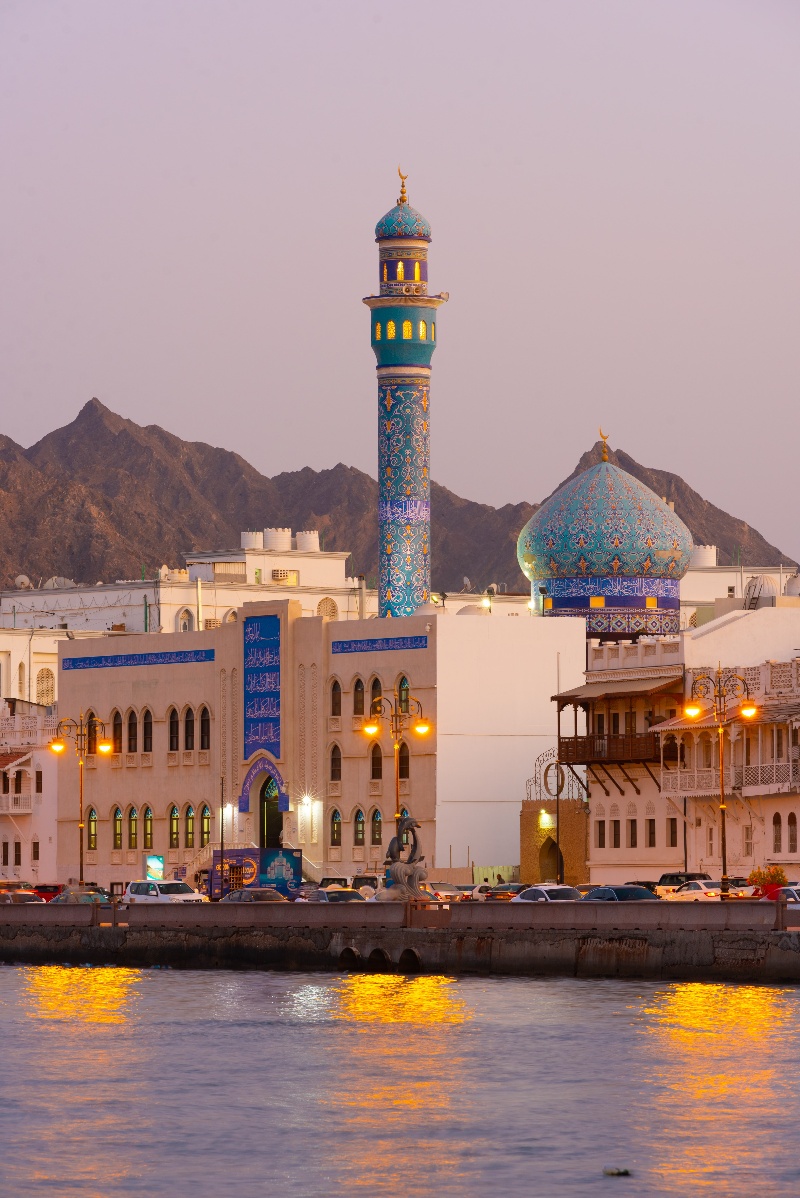 Muscat, Oman
Despite these moves, the provision of affordable housing has remained a problem. The adequacy of the provided social housing has been questioned; one issue is that whilst there is a strong desire amongst Omani nationals to own their own homes, the preference is for detached villas on separate plots, rather than the more condensed properties often offered through government-built social housing projects. A study undertaken by Noura Khalifa Marzouq Al Nasiri in 2015 also found that the majority of social housing was classed as 'less adequate', and that the pipeline of social housing would also be insufficient to meet the needs of a growing population. This has, in fact, been the case; in 2016 only 115 families benefited from the housing assistance programme, and from then until 2018 no housing units were granted at all (Ministry of Housing). It seems obvious that a new model for the development of affordable housing is required if the government is to meet its targets and provide housing for all those who need it.
Hai al Naseem - 'City of the Future'
One notable affordable housing development in Oman may be showing the way forwards; this is Hai al Naseem (also known as the Barka Integrated Residential Project), located under an hour away from Muscat in Sabsouq, in the Wilayat of Barka. This is a rapidly developing area with many new schemes under construction, such as Khazaen Economic City, a mixed-use megaproject covering 52 square kilometres and featuring commercial and industrial zones, residential properties, markets and a dry port, which is Oman's biggest PPP undertaking to date. Hai al Naseem is a much smaller-scale project than this, but shares one similarity to Khazaen in that it, too, is based on a PPP model - the first affordable housing project in the Sultanate to use this funding method. The development, which is being built by Al Adrak Trading and Contracting Company in cooperation with the Supreme Council of Planning and the Ministry of Housing, will comprise 1000 residential units on a 350,000 square metre site, including villas, townhouses and apartments. The aim for this project is that it will be able to compete with gated communities in terms of aesthetics and amenities, and it will therefore feature landscaped areas, parks, mosques, health centres, convenience stores and other commercial and entertainment facilities, along with a sports stadium. Applications for the scheme opened at the end of 2019; those eligible are Omani citizens from the Muscat and South Al Batinah regions who are currently on the government waiting list for plots of land.
Construction on Hai al Naseem began in 2018 and is projected to take four years, with completion in 2022. Although the building work is still ongoing, and therefore no studies yet can be undertaken as to the success of the project, the government are obviously keen to continue with this model, as it was announced in the Oman Daily Observer in 2019 that the Ministry of Housing had another 'four or five' projects of a similar nature in the pipeline. As well as the obvious advantages to the government of using PPP investment for such projects, they are also a more efficient use of land when compared to the traditional land plots granted to Omani citizens; the site on which Hai al Naseem is being constructed could fit less than 600 homes using the traditional model, as opposed to the thousand ready-built properties that are planned. Whilst these projects are currently only available for Omani nationals who meet the criteria, there will be no restrictions on use; owners can rent the properties to expats if they wish. And there is, perhaps, a suggestion that investment in the properties themselves may be possible for foreign nationals in the future; Talal Al Rahbi, Steering Committee Chairman and Deputy Secretary-General for the Supreme Council for Planning, stated in 2018 that "if the general regulations change regarding expat ownership, they will automatically change for these projects, as well (Times of Oman, New project offers affordable homes to Omanis in Barka, Oct 22, 2018)".