In the face of COVID-19, Bangkok's office property market has continued to decline as demand for office space fell and total supply increased. The past decade saw a trend where tenants invested in higher grade workspaces in order to attract talent and boost productivity. However, as many firms now prioritise cost minimisation by encouraging working from home or relocating to offices with lower rent, occupancy rates are expected to fall, particularly among the high rent grade A offices in the Central Business District (CBD) of Bangkok. The Bank of Thailand expects the Thai economy to shrink by -7.8% in 2020 and will take two years for full economic recovery. Given the current mismatch in office supply and demand, the situation is highly likely to be exacerbated in the future and negative pressure on occupancy rental growth is likely to persist for the Bangkok offices market.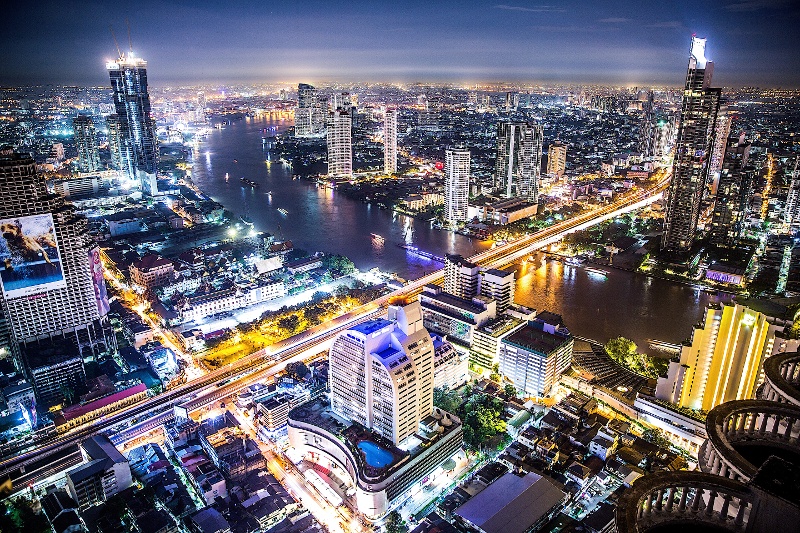 As of Q2 2020, total office supply in Bangkok increased by 99,420 sqm (1.9% Q-o-Q) to an overall 5.33 million sqm. Over the last five years, supply grew at an average rate of around 26,800 sqm per quarter and the last time supply increased by over 99,000 sqm was back in Q3 2011. In Q2 2020, three new building projects were completed, adding 60,000 sqm to the CBD and 39,420 sqm to non-CBD areas.
On the demand side, leasing activity is falling significantly. This is due to three main reasons: move-in of large tenants into new offices being postponed, businesses adopting cost saving measures by downscaling their offices and adapting to the new way of working, and businesses exiting the market due to financial struggles associated with COVID-19. In Q2 2020, total occupied space fell by 1.0% to 4.68 million sqm. Total take up fell by 11% from the previous quarter to 66,211 sqm, falling below the 10 year quarterly average of 67,126 sqm. Although the take up for Q2 2020 is not far off the 10 year average, 115,750 sqm of office space was vacated by tenants and returned to the market in the same quarter. This resulted in net absorption falling from 23,948 sqm to 49,547 sqm, the lowest level in 10 years.
The significant increase in office supply, together with the stagnant demand, resulted in the occupancy rate falling by 2.6% points Q-o-Q to 87.7%. This is below the 10 year average occupancy rate of 89.9% and is the 5th consecutive quarterly fall. While occupancy rates fell across all office grades, greater reductions were seen for higher grade offices. Grade A offices saw a 3.3% point decrease Q-o-Q, falling below the 10 year average of 90.0%. In comparison, grade B and C offices saw declines of 2.8% points and 1.6% points Q-o-Q respectively but remained above the 10 year average of 90.9% and 86.0% respectively. When segmented by region, occupancy rates were relatively uniform with CBD and non-CBD areas falling by 2.6% and 2.7% points Q-o-Q respectively. Given the current economic landscape, landlords will find it difficult to attract new tenants, especially for higher grade offices.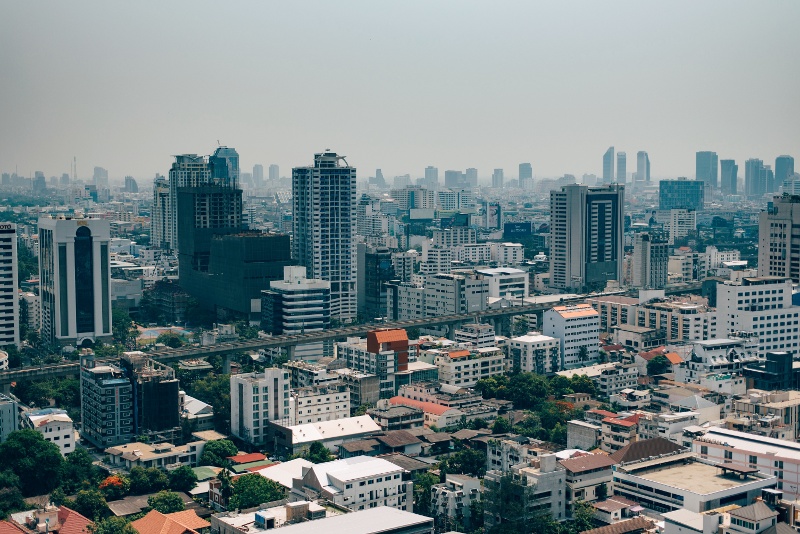 Rental rates for Bangkok offices fell below average rates as the market continues to face the downward pressure of the economy. Bangkok's average asking rent in Q2 2020 increased by 0.4% Q-o-Q (2.7% Y-o-Y) to 798 baht per sqm per month. This is significantly below the 4.2% average annual increase seen over the past 5 years. Rental growth rates across all office grades were below average levels with rents increasing only by 0.5%, 0.1% and 0.9% for grade A, B and C offices respectively. Historically, higher office grades in the CBD region have had higher rental growth on an annual basis. With the economic outlook looking gloomy, it is unlikely that tenants would accept higher rent, particularly among lower grade offices as their competitive advantage lies in below-market rates.
Looking ahead, we can expect the trend of falling occupancy rates to continue as more offices are due to be completed in the upcoming years. Seven new office buildings are expected to be completed in the second half of 2020, adding a total of 110,687 sqm of office space, with 47% projected to be in the CBD. 12 new offices totalling 352,170 sqm are expected to be completed in 2021 and 13 new offices totalling 753,282 sqm are expected to be completed in 2022-2023. One research source suggests that the vacancy rate in the Bangkok office market could reach over 13% in 2022. Demand for office space is unlikely to recover until economic recovery and financial stability is achieved. Historically, when looking at the Asian Financial Crisis in 1998 and Global Financial Crisis in 2008, the Bangkok office market takes roughly three years to recover. Thailand's GDP is projected to recover to pre-Covid levels in 2023. Given the current political unrest affecting business sentiment and investment spending, and that protests are likely to continue until the demands of the protestors are met, economic recovery may take even longer than expected for Thailand.
A survey among senior-level real estate executives has shown that more than 60% of its respondents are pursuing lease renewals, over 75% have either cancelled or postponed their expansion plans and approximately 25% are exploring suburban satellite offices. Given the cost of relocation, tenants are more likely to downsize their office space, unless more competitive rates are offered. Hence, negative pressure on rental growth will likely persist in the near future. Furthermore, as the workplace transitions from private offices to collaborative working online, it is likely that vacancies will continue to climb and apply more downward pressure on rents.