Despite the Indonesian government's decision to press on with moving the country's capital city out of Jakarta and onto Borneo, they have not abandoned the future of Jakarta, announcing $40 billion spending over the next decade to keep it from sinking into the sea. And even without the prestige of being a capital city, Jakarta will not lose its significance as Indonesia's economic centre. Savills ranked it as the city with the 20th most resilient real estate market in the world, one of only two SE Asian cities in the top 20 (along with Singapore). Of course, like everywhere, the massive disruption caused by the pandemic seriously affected the property market, but with huge housing demand outstripping supply, it will inevitably bounce back in 2022 and 2023. Moody's is predicting a 5% and 6% growth in the home price index in Indonesia for those years respectively, outstripping the forecast regional averages.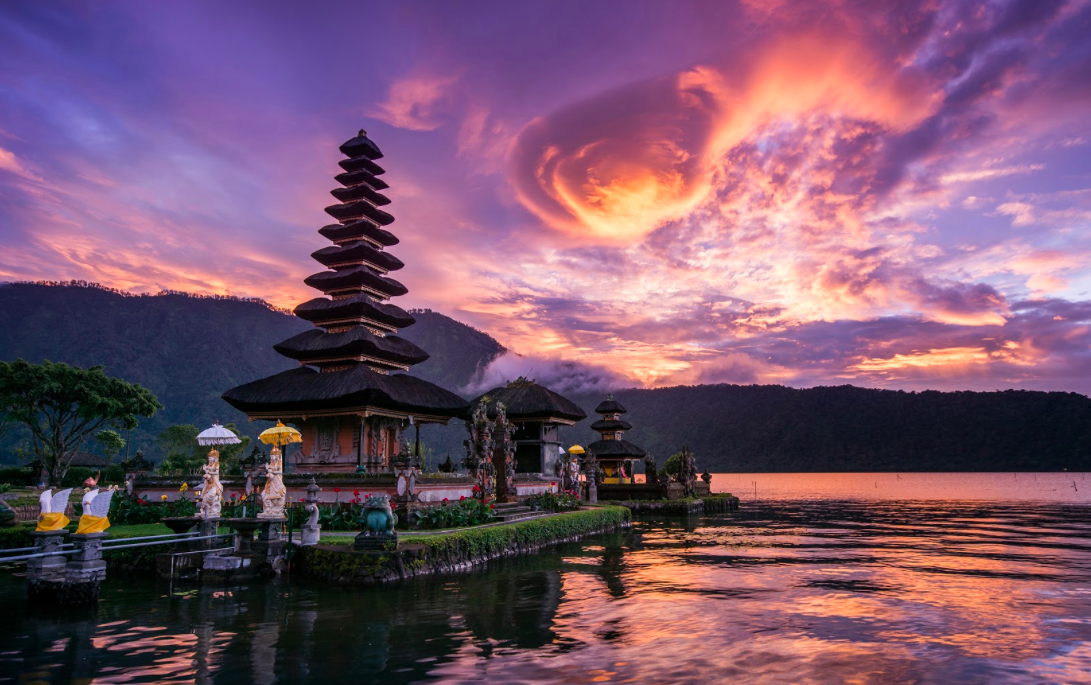 In February this year, Bank Indonesia implemented changes to regulations in order to help the property market bounce back, including zero down payments on residential property loans available from certain lenders. This in turn aimed to make investment more attractive to developers, as it increases the number of people able to buy. First time homeowners have become the main drivers of the market this past year, and the government announced a three-month mortgage loan interest subsidy under certain conditions in order to help those whose jobs and incomes have been affected by the pandemic. Property developers' association Real Estate Indonesia is currently talking to the government about further stimulus in the form of mortgage payment deferrals and cuts to land and building tax.

One aspect of the government's plan to save Jakarta is to reduce pressure on the city by encouraging people and businesses to settle in Jakarta's satellite cities of Bogor, Depok, Tangerang, and Bekasi, the area known as Jabodetabek. This is being achieved by huge transportation infrastructure development, with upgrades to existing roads, new toll roads, and new Mass Rapid Transit and Light Rail Transit systems creating seamless links from city to city and into the centre of Jakarta itself. 'Transit – Oriented Developments' (TODs), planned communities of housing and amenities, are springing up along the routes of these new roads and railways, creating great opportunities for affordable places to live outside of Jakarta itself, with easy commutes to the city or to industrial areas within Tangerang and other satellites. In the past ten years, the population of Jabodetabek has risen by 36%, almost double the pace of growth in Central Jakarta itself. The demand for housing has been intense and is only set to continue, as 75% of the population of Indonesia is predicted to live in urban areas by 2045.

Of course, massive transport infrastructure development and the creation of these planned communities with access to hospitals, schools, and leisure amenities is a major expenditure, with much of the funding coming from foreign investment and private finance. One such privately funded development is in South Tangerang: the planned community of Bumi Serpong Damai (BSD City) which was developed and is managed by Sinar Mas Land Ltd, the property development subsidiary of the Sinar Mas Group conglomerate. BSD City is currently seeing the addition of a new privately funded TOD centred on the Intermoda district. This area is served by the new Cinere-Serpong toll road as well as the recently renovated Cisauk train station that connects directly to Jakarta's Sudirman Central Business District in under an hour. The Intermoda TOD is being created and funded by Mitbana (a joint TOD, township, and urban infrastructure venture of Mitsubishi and Surbana Jurong), and Sinar Mas Land Ltd. The $200 million, 6-hectare Intermoda development is aimed at catering to young families, working professionals, and students, with quality, affordable housing and excellent walkable access to local amenities and fast commuter links. Construction phase one is scheduled for next year.
In general, everywhere that roads and railways are being created or upgraded, we are seeing prices rise on existing properties, and new developments being built. In Depok, the Cimanggis district is now served by three new toll roads and so is drawing interest away from the historically popular Margonda area. Prices in Bekasi have been increasing faster than in the rest of Java this year, and MRT and LRT infrastructure projects in East Bekasi promise continued rises. Last year's online property searches were mostly for homes in Bekasi and Bogor, with the promise of the Bogor, Bekasi, Depok, Jakarta LRT being operational next June meaning now is the time to snap up affordable homes that will soon have great access to Jakarta. As pollution from traffic is one of the major issues faced by Jakarta and the region, ease of access to effective public transport is very high on the list of considerations for both developers and home buyers.

As for Jakarta itself, East Jakarta is home to the new community Jakarta Garden City, with higher end residential properties contrasting with the relatively low prices in the rest of East Jakarta. TODs such as LRT City Ciracas are serving demand that still remains for residences within the erstwhile capital itself.

Overall, while the property market in Indonesia and around Greater Jakarta has seen significant effects from the pandemic, and perhaps hasn't picked up at quite the speed wished for this year, there is much excitement to look forward to in 2022 and beyond. Currently it is still a buyers' market, and you may be inspired by this quote from Sinar Mas Land managing director Alim Gunardi, to the Jakarta Post: "During the 2003 SARS epidemic, property sales dropped but they rebounded by 147 percent the next year".
Interested in Indonesia? Check out Propeterra's Dash-Intelligence page.