Miami's international reputation, iconic beaches and beautiful weather have drawn international revellers to the 'Sunshine State' for decades. From its increasingly international patrons, there has risen a culinary scene unlike no other in the United States. Whilst Miami is home to the most prestigious chefs, producing some of the world's best food, in one of the most fashionable cities on the planet, its local, grass-roots cooking and Latin influences are also breaking through into the fine dining scene. It's a tough ask to pick the best of a world-class bunch but here are our favourite 10 establishments.
Stubborn Seed
If you have ever watched the show Top Chef you may have seen Stubborn Seed's chef-owner, Jeremy Ford. Winner of season 13, his refined yet playful cooking earned him the title and subsequently enabled him to open his very own place. Located on Miami's prestigious South Beach, Ford's restaurant thoughtfully uses modern techniques of foams and smokes to produce truly great food without pretension. The flavours cannot be distinguished as American but rather are inspired by a global palette. Diners can enjoy butter poached, Maine lobster undercut by a ginger and lemongrass, thai-inspired curry foam, complete with bitter garlic notes and delicate, earthy cauliflower. The food, so beautifully plated it could be an installation at Art Basel Miami, is in high demand, so book in advance to avoid disappointment.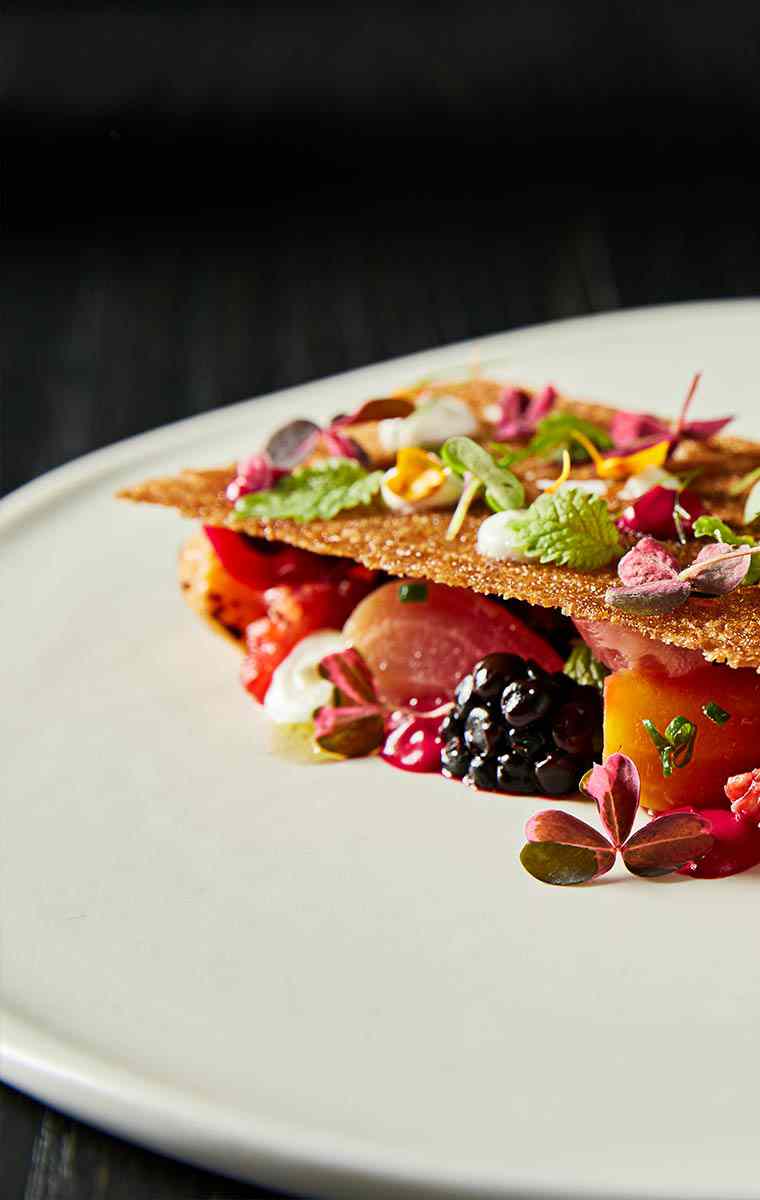 Credit: Stubborn Seed (stubbornseed.com)
Fiola
Out of all the glamorous spots in Miami, Fiola is the most desirable. The Italian food is neither complicated nor simple, it is just delicious. If unadulterated caviar atop a mountain of ice to start, paired with champagne and followed by the best Italian pasta outside of Italy, then Fiola is the place to be. Its charm lies in its quality from exquisite seafood to melt-in-your-mouth wagyu beef, prosciutto-wrapped veal and velvet tagliatelle. This restaurant is perfect for a special night to celebrate a significant occasion, impress your date or indulge in Italian bliss.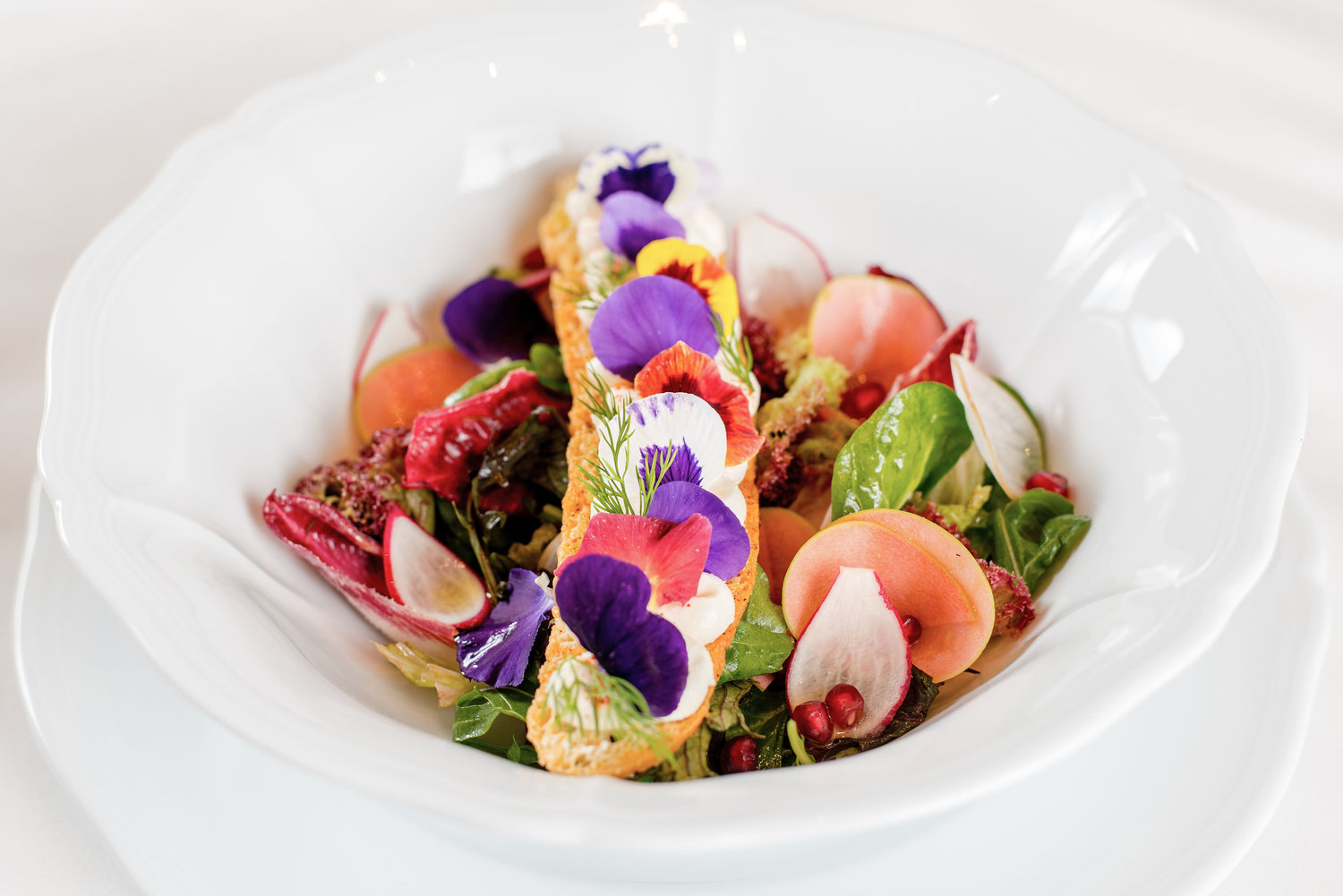 Credit: Fiola (fiola.com)
Alter
Showcasing the pinnacle of quality ingredients from sea and land, Alter produces refined, exciting cooking and takes inspiration from haute-European and Asian flavours. Diners are advised to book well in advance because this is a go-to for the top-tier international crowd in Miami. With two tasting menus, priced at $79 for 5 courses or $95 for 7, this an accessible entry into molecular cooking. Some fan-favourite dishes such as soft egg with a scallop espuma, truffle pearls and beluga caviar or slow-roasted lamb in a rich, forest consommé, toasted apple miso and shaved kombu, demonstrate the complexity and uniqueness of Alter's approach to flavour. For diners that want to experience the extensive repertoire of the kitchen and the ingredients, Alter offers a $165 all-inclusive menu so you cannot miss out on any piece of culinary magic.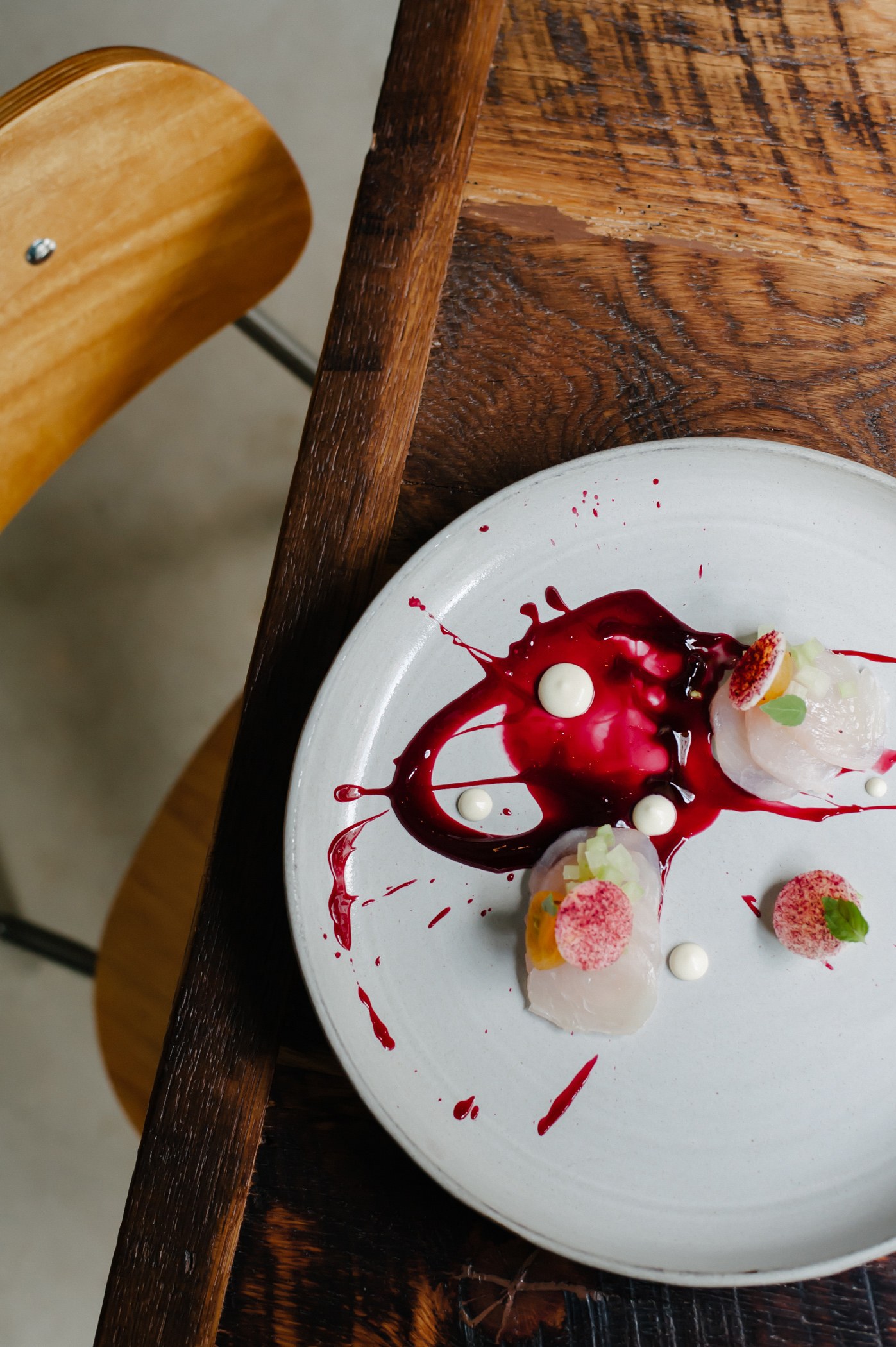 Credit: Alter (cntraveler.com)
Ariete
This neighbourhood spot is a great place to have a relaxed meal with friends, enjoying the verdant setting in the wooden patio amongst hanging baskets. It can be both casual and special simultaneously, either a messy burger place or somewhere to enjoy a celebratory occasion. Despite its multifaceted nature, patrons always agree that it is one of the best places to eat in the city. The menu, like its character, is varied. It offer both Miami favourites like cervice and croquetas, as well as more classic cooking from Europe. The laid back atmosphere and enchanting outside area, Ariete is the dress-down, belt-loosening alternative to the haute-cuisine Miami also offers.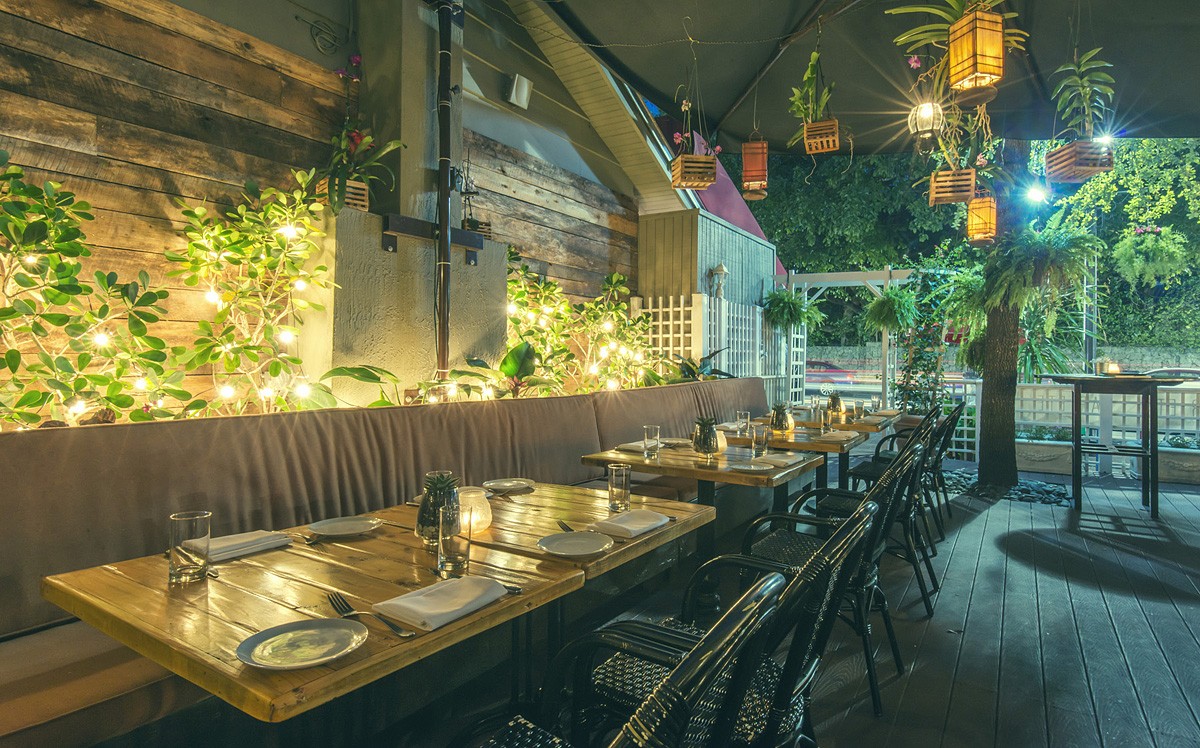 Credit: Miami New Times (miaminewtimes.com)
Boulud Sud
Located in Downtown Miami, the sunshine state's version of the NYC restaurant by Chef Daniel Boulud is the ideal destination spot for a romantic meal with your significant other. The decor invokes a palatial Casablanca-feel, merging the seaside and the white tablecloth harmoniously with beautiful Morocan tiled floors and floor-to-ceiling windows. Sink down into a comfy armchair and sip on a hibiscus and tequila cocktail before your meal. Dine in style on the terrace in the stunning Miami sunshine whilst enjoying Mediterranean classics.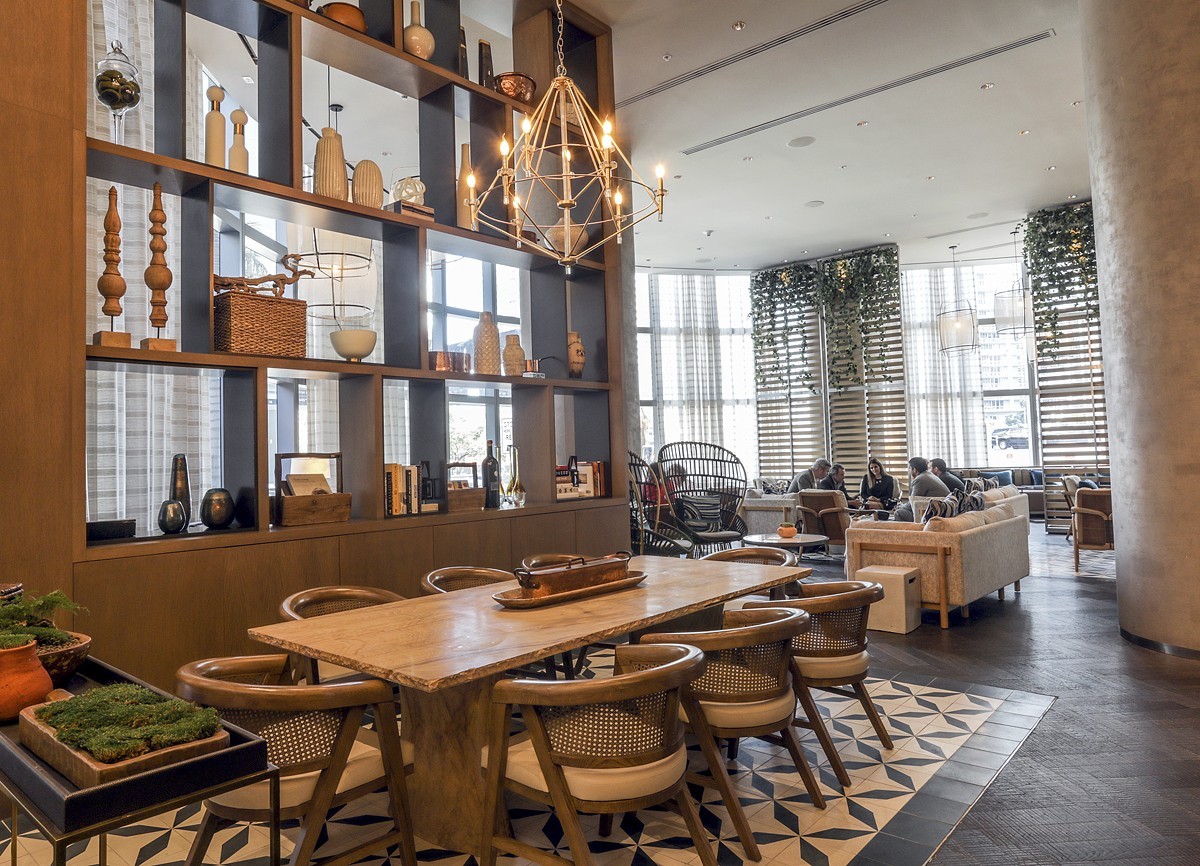 Credit: Boulud Sud (miaminewtimes.com)
The Surf Club Restaurant
This stunning 1930s revival restaurant exudes 20th century American class. Located in the Mediterranean-style resort in Surfside, the restaurant is close to the luxury of Bal Harbour. The restaurant is run by one of the hottest names in American cooking, Thomas Keller, who remains the first and only American-born chef to be awarded multiple three Michelin stars. The calibre of cooking is undeniable and the prices reflect this. Whilst the menu changes less regularly than Keller's other endeavours, this establishment is famed for its consistency with classics. All American cooking on white tablecloths, a ritzy setting and sitting two tables down from A-list celebrities define the glamour of this restaurant. Enjoy the famous melt-in-your-mouth beef wellington with a glass of champagne in one of America's most coveted spots.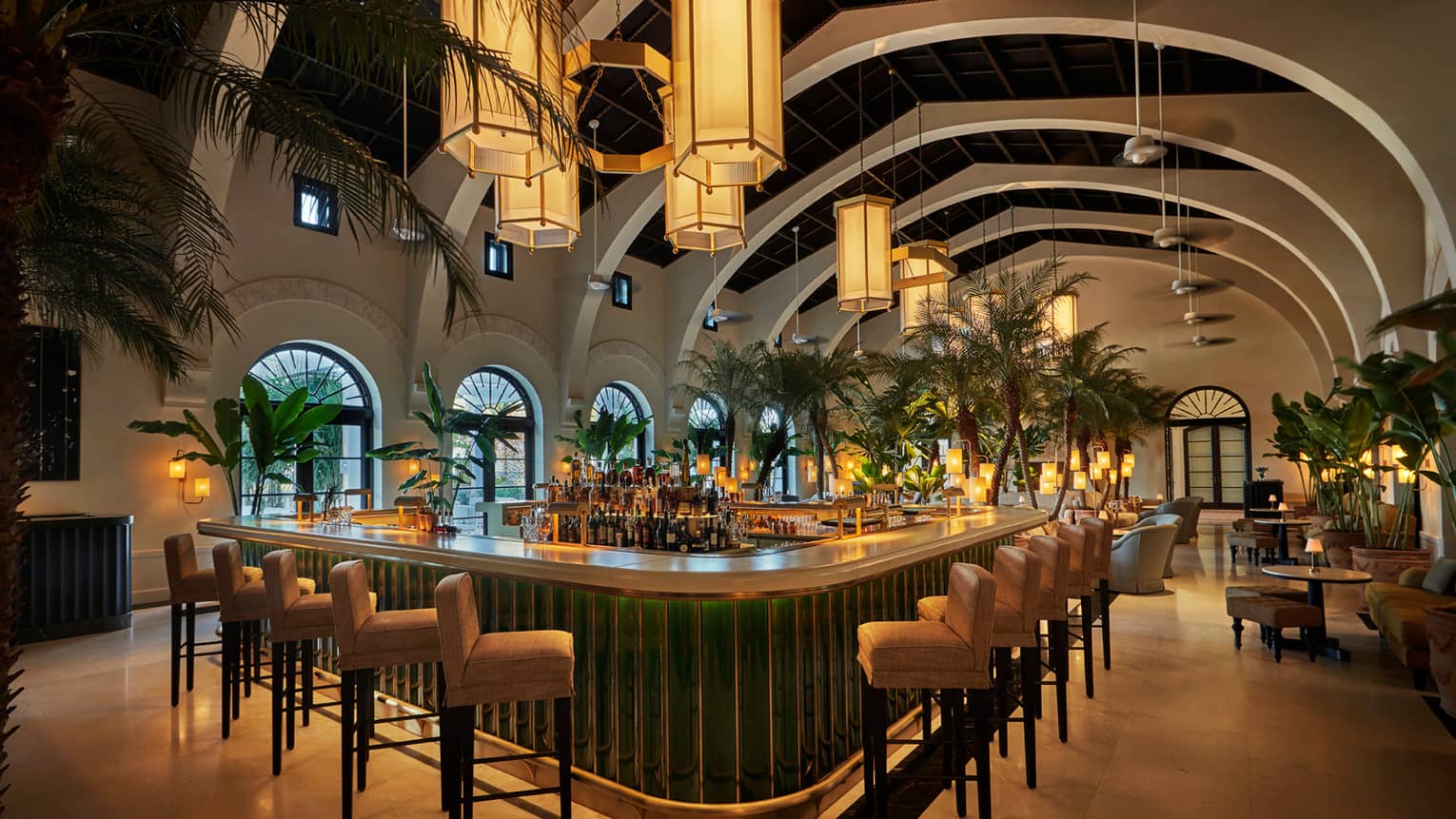 Credit: Four Seasons (fourseasons.com)
Zuma
The restaurant chain is both reliable and exceptional simultaneously. Located in the Kimpton Epic Hotel with a waterfront dining room, diners can enjoy the sensational seafood on offer whilst bathing in the sunshine and watching the yachts in the marina. Chef Rainer Becker brings diners a variety of sushi, sashimi, maki, tempura and robata grill dishes. Popular favourites such as the black cod in miso and 'caterpillar maki' with rolled prawn tempura, freshwater eel and avocado means diners' expectations are always met.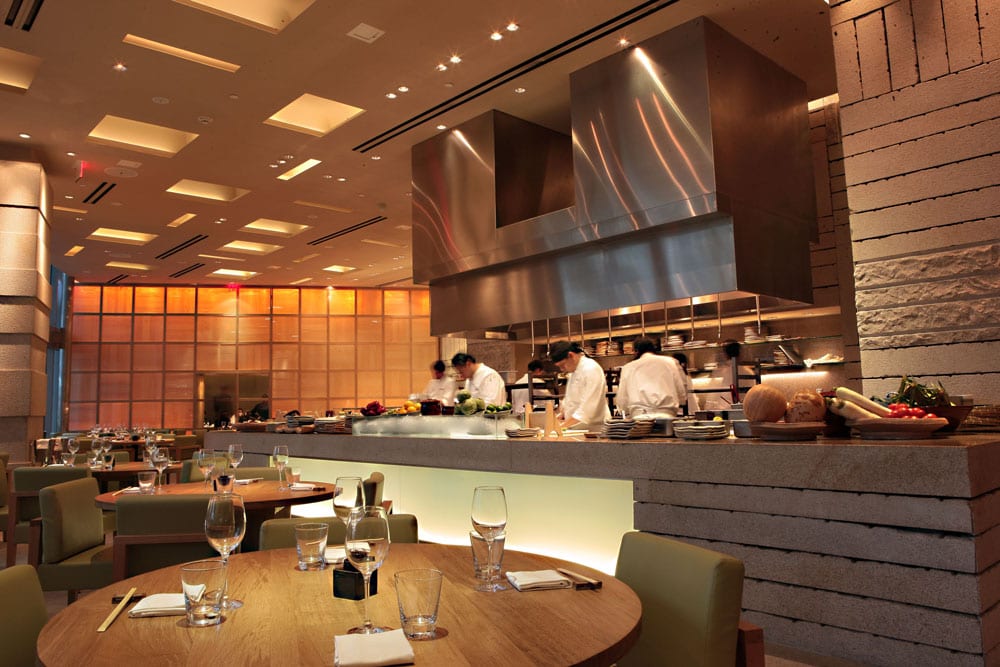 Credit: Zuma Restaurants (zumarestaurant.com)
Joe's Stone Crab
It wouldn't be Miami without this simple but extremely popular destination spot. This old-school eatery has been open over 100 years but looks relatively new. Diners should be prepared to queue, unless you know a local or regular who can recite the rumoured secret code to be sat immediately! The simple menu is pretty self-explanatory. You most likely came for the stone crab and it will not disappoint. Priced at $45 for seven claws, pair this with some hashed brown potatoes and the quintessential house sauce. Complete the meal with a tart key-lime pie to feel ultimate satisfaction at this rustic spot for a dressed-down lunch.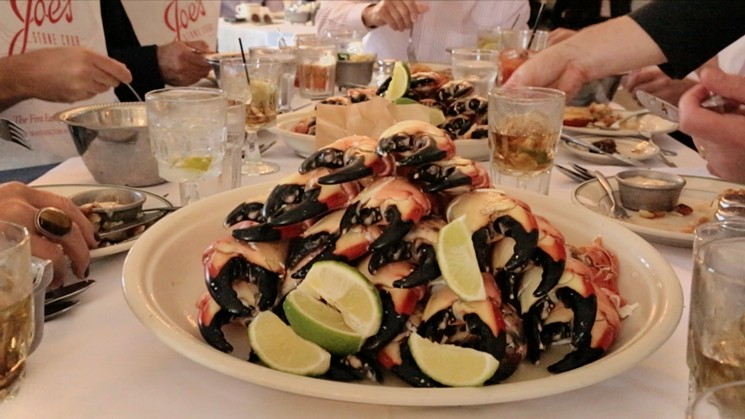 Credit: Miami New Times (miaminewtimes.com)
Le Sirenuse Miami
Le Sirenuse transports you to the Italian coast through its romantic decor and flavours of la dolce vita. Intertwining motifs of Old Florida, the palm fronds and wooden ceiling fans are a classic American style, so sit back and enjoy a luxurious cocktail in the old-money setting. The menu is a great mix of Italian classics, pastas cooked al dente, and fresh seafood for which Miami is famed. The restaurant sports a formal dress code so put on your finest, take your significant other and enjoy a romantic meal in this beautiful, classic restaurant.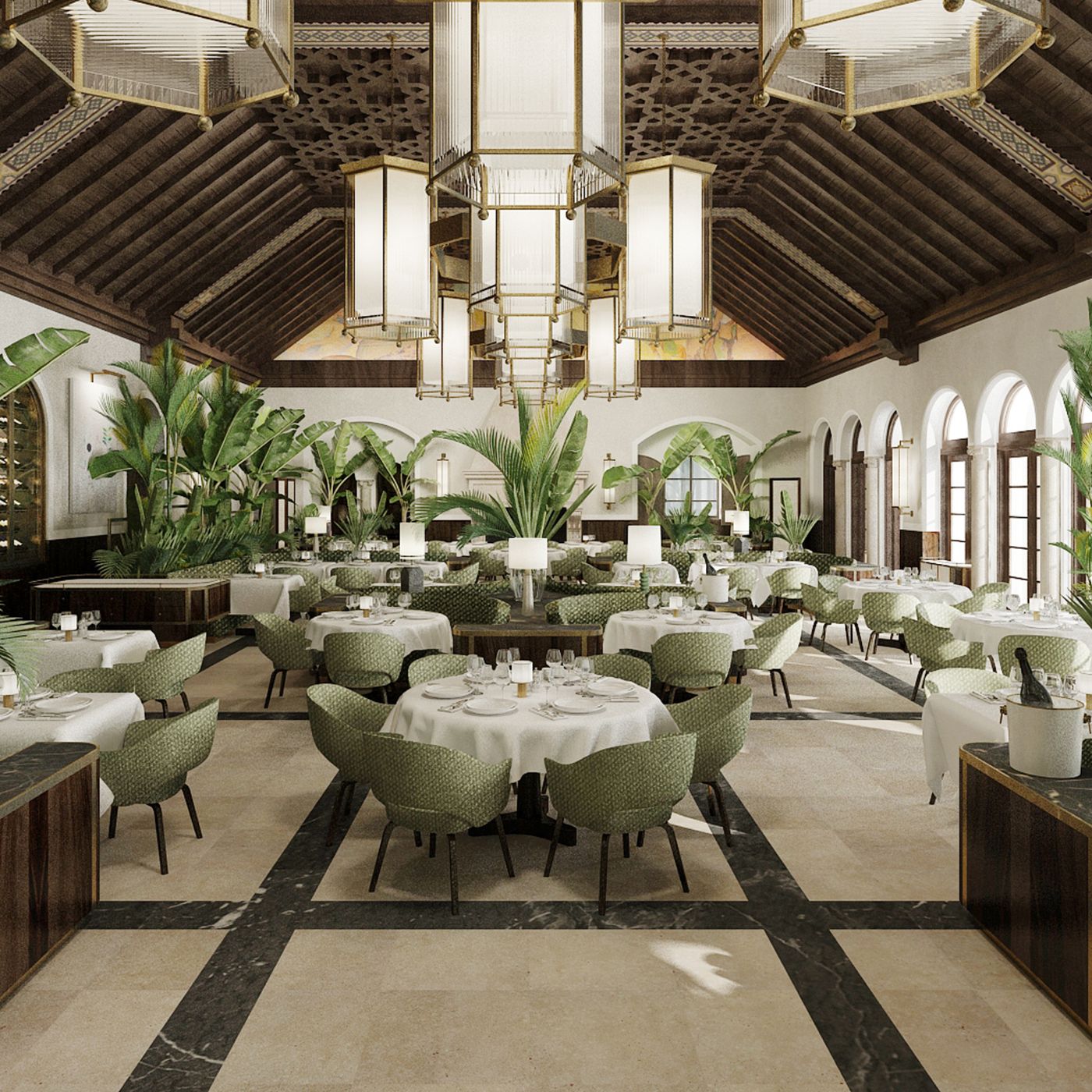 Credit: Eater (eater.com)
Sanguich De Miami
This list, whilst not definitive due to the wealth of memorable food to be had in Miami, would still not be complete without the inclusion of a Cubano outlet. The Cuban sandwich is a quintessential Miami masterpiece. Miami's close geographical and cultural links with Cuba has given rise to the Little Havana quarter of the city. This is where to find Sanguich de Miami, an establishment offering arguably the best Cubano outside of Cuba. The crispy, crunchy pork-filled, cheese-oozing delights are a must-have for visitors to the city. For a quick bite whilst exploring the city and its cultural delights, Sanguich de Miami is the place to go.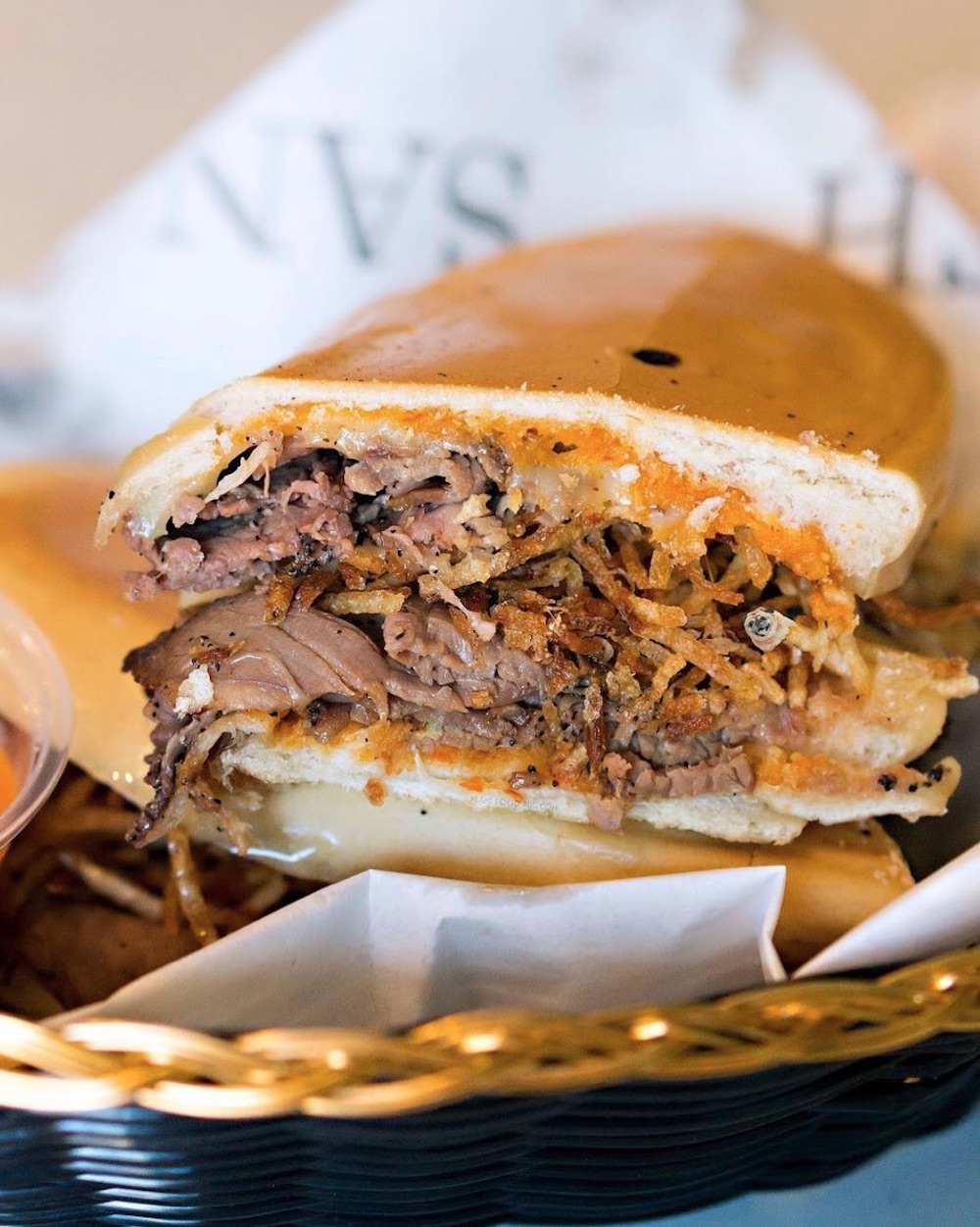 Credit: SixtyHotelsBlog (sixtyhotels.com)