The Miami art scene is broad and deeply rooted in the city's culture. From the Wynwood Walls to Art Basel, the city is teaming with artistic talent and sales events. Whether you're a collector, purveyor or artist, Miami is alive with opportunities. We have collated the best art experiences in Miami to save you time and show you what Miami has to offer other than great weather, Michelin star restaurants, funky bars and gorgeous beaches.
Art Basel Miami Beach
Art Basel is a commercial fair, offering patrons the chance to purchase art from emerging and established artists from the world over. In 2019, the fair showcased 269 international galleries from a total of 29 different countries. This diverse range of art attracts experts, critics, students and collectors alike. Hosted in June every year, visit Art Basel to sample world art on a grand scale and curated by leading galleries and institutions thereby ensuring a consistently high quality of display. Go during the midday heat and with lots on offer, you will not be disappointed.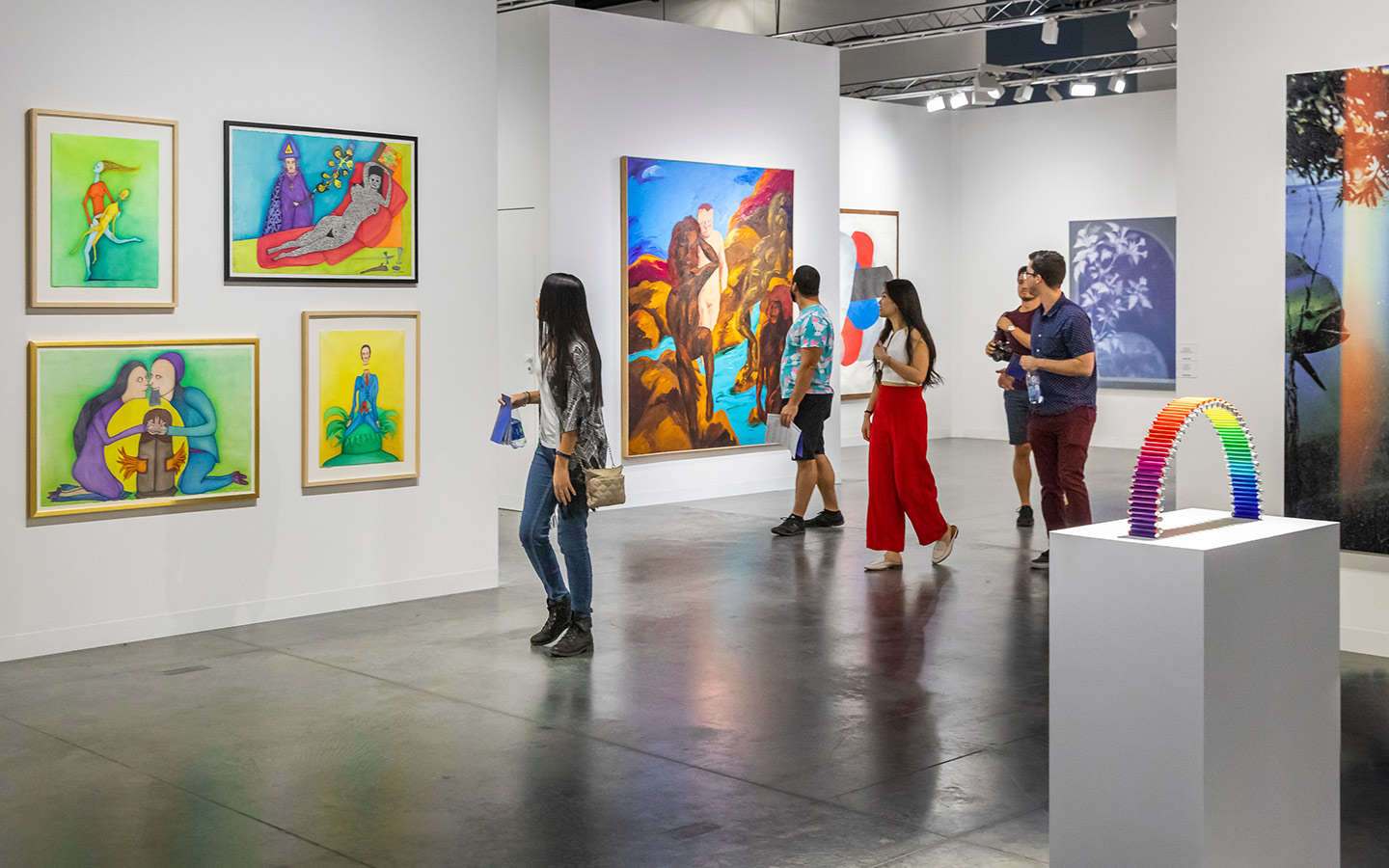 Credit: Greater Miami and the Beaches (miamiandbeaches.com)
Pérez Art Museum Miami
Affectionately called PAMM in short, it has been a museum since 1984 and developed with the times to become the architecturally stunning and artistically diverse space it is today. Relocated to the Museum Park in Downtown Miami in 2013, the current building was sustainably designed by architect firm Herzog & de Meuron. The collection has been growing since 1996 with a focus on 20th century contemporary artists particularly from the Americas, Western Europe and Africa. This is a vast collection in a beautifully designed space, easy to get to via public transport and well worth a visit next time you're in town.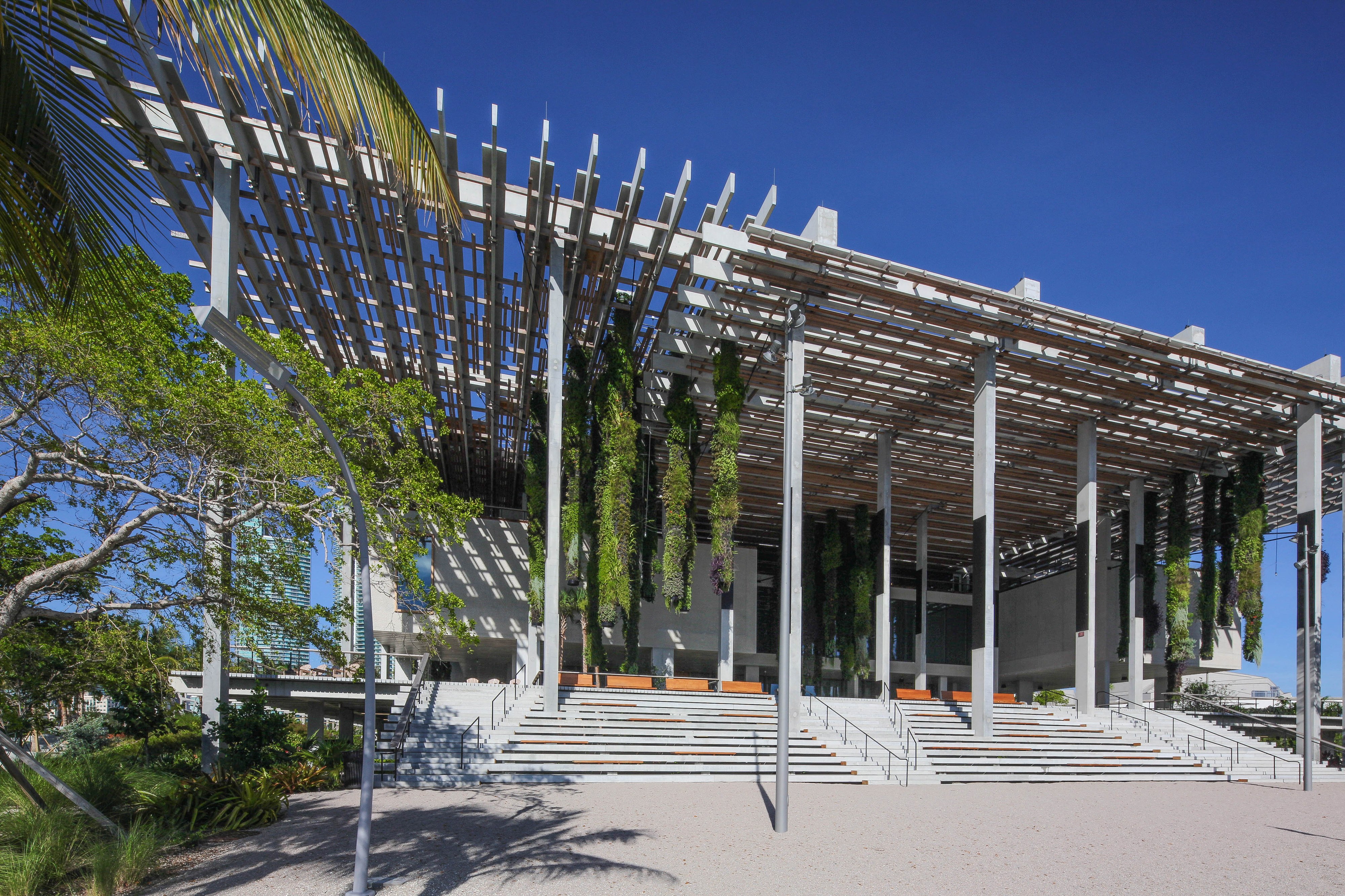 Credit: Condé Nast Traveller (cntraveller.com)
Vizcaya Museum and Gardens
This beautiful villa, located in the Coconut Grove area of Miami is a private collection previously belonging to the engineering magnet, James Deering. The grounds and villa itself are modelled on those of the Italian Renaissance, creating a European palatial setting in the heart of modern Miami. Sitting just off the waterfront of the villa is a partially submerged stone barge for added idiosyncrasy to what is already a fascinating property. The museum contains over 30 decorated rooms complete with silverware and fine art. A place quite unlike any other in Miami, this museum will make you dream of Tuscan nobility in the 17th century.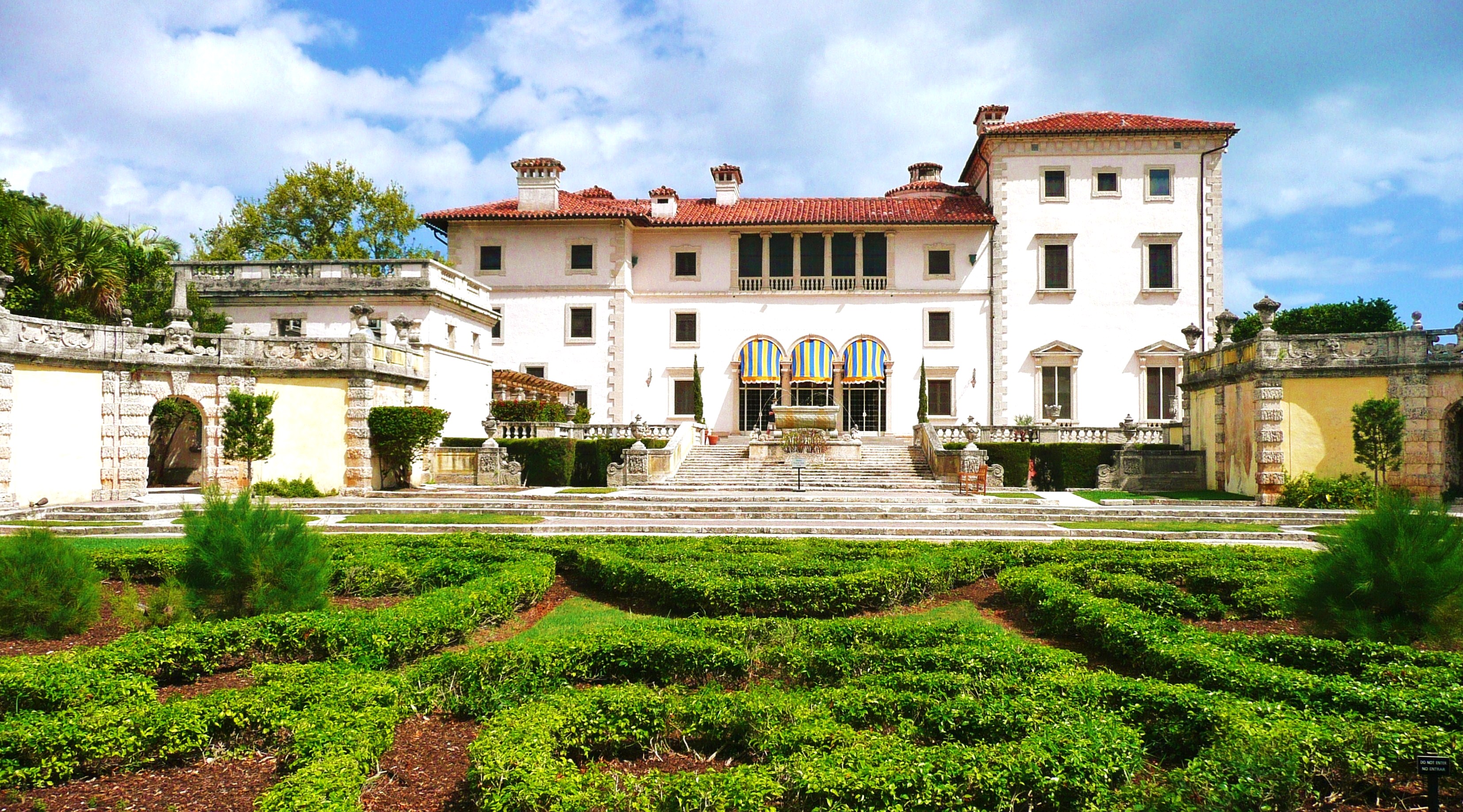 Credit: Averette (wikipedia.org)
Rubell Family Collection
The largest private collection of contemporary art in North America is quite an achievement, and now it is open to the public. As of 2019, the public can share in the delight of some of the most influential artists of the past 50 years. With pieces from Keith Haring, Cindy Sherman and Jeff Koons, it is a treasure trove of post-war 20th century talent. The space too is extensive and utilised well to bring you immersive installations from world renowned artists such as Yayoi Kusama. A little out-of-the-way from where Miami visitors traditionally spend their time, but the travel is worth the expansive experience.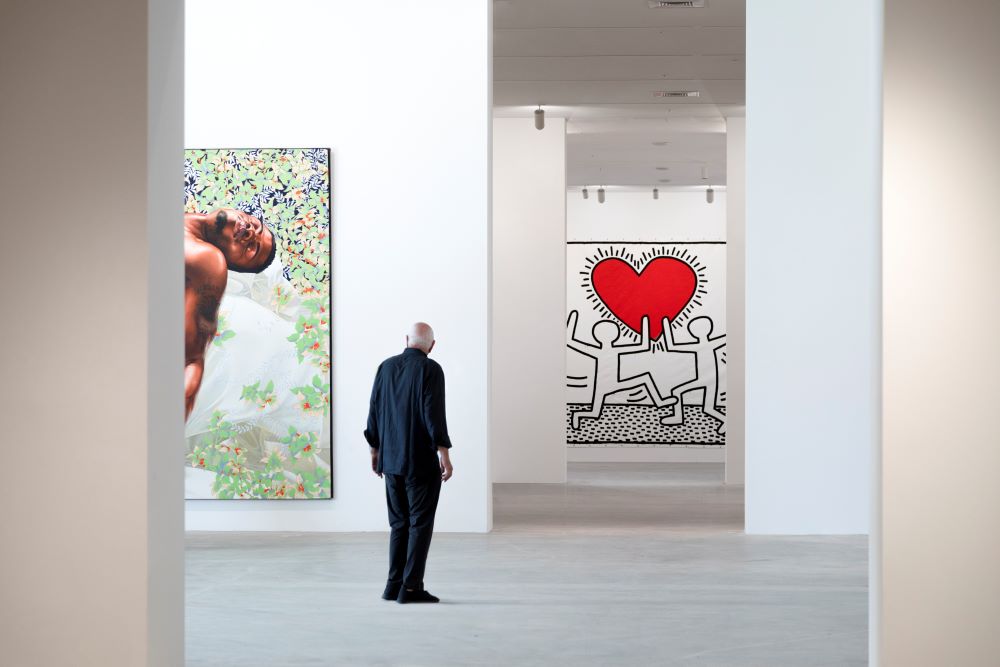 Credit: Artnet (news.artnet.com)
Wynwood Art District
This lively district is effectively a large, open-air museum. Adorned with colourful murals, produced by some of the world's best known street artists, the district is vibrant and young, attracting the most modern retail spaces, galleries, cafes and bars. This Instagram-friendly area is buzzing with interesting activity day and night so head across the bay to experience the emerging bohemian art scene.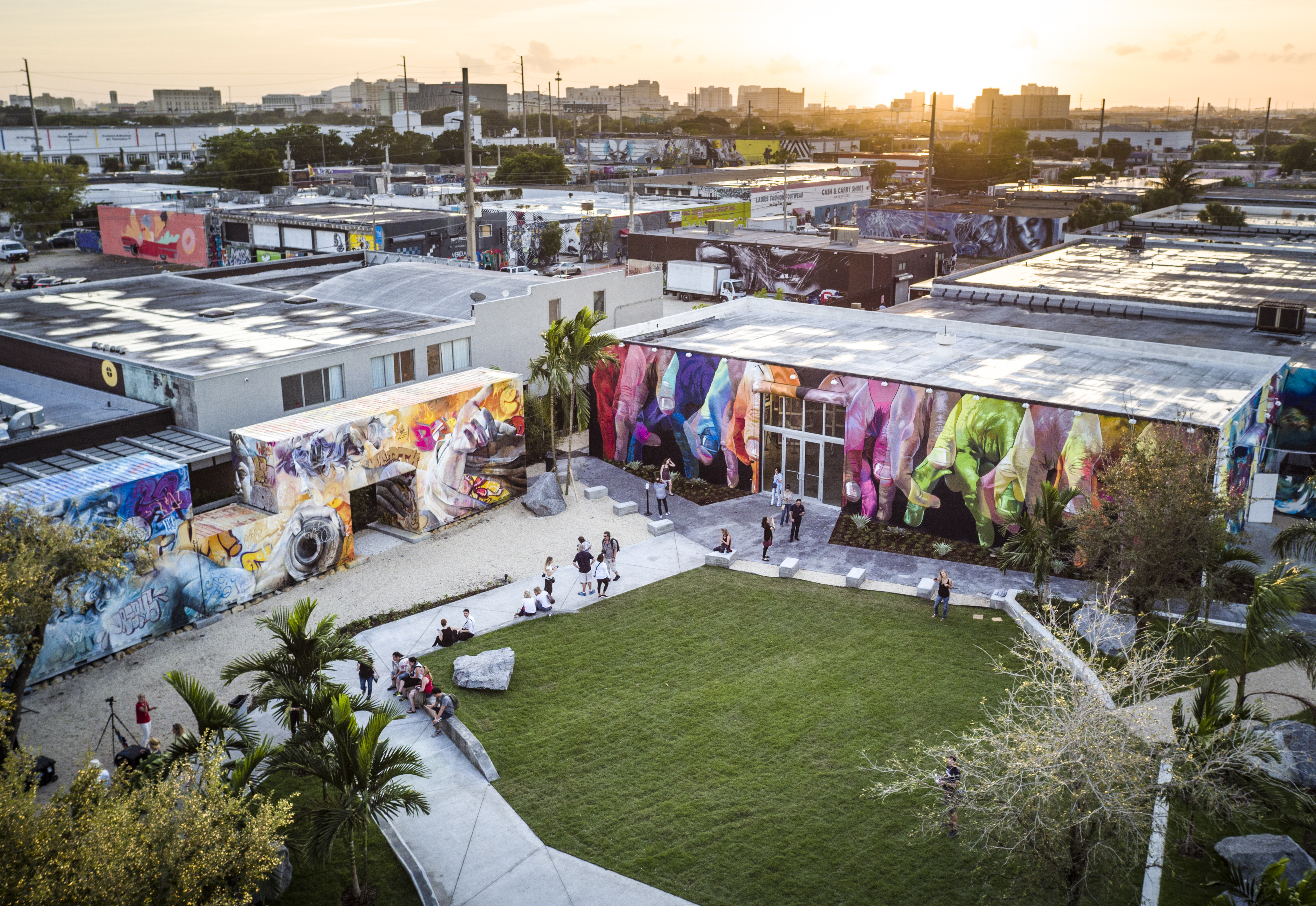 Credit: Wynwood (wynwoodmiami.com)
The Bass
Located on Miami Beach, The Bass was founded in 1963 as a contemporary art gallery and has continued to this very day. The building's Art Deco facade, made of straight lines and austere decoration, contrasts heavily with the content inside is colourful, interactive and often priceless. With a wide variety of artistic styles from the Renaissance to the outstandingly modern and a prime location in the heart of Miami Beach, you don't have to stray far from the Beach to get your culture here.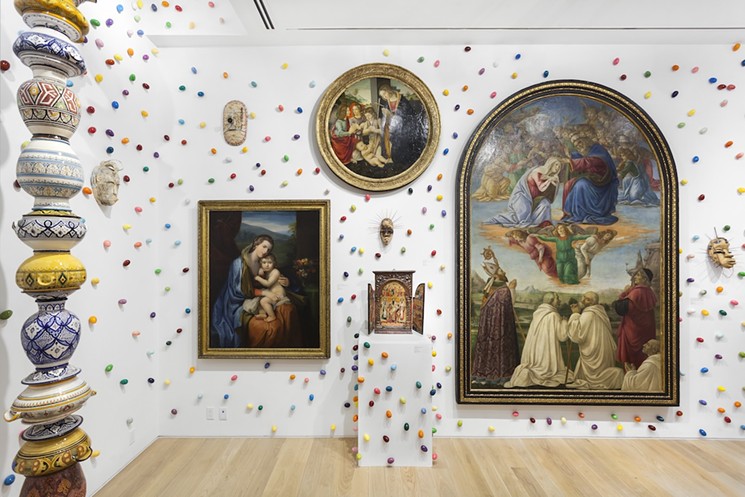 Credit: Miami New Times (miaminewtimes.com)
Gary Nader Art Centre
Miami's only exclusively Latin art centre, this excellent gallery celebrates South America's artists. The director, Gary Nader, built on his career as the director of art at his gallery in Santo Domingo, Dominican Republic, to establish this gallery in Miami. The vast space features a fine art gallery and a sculpture park so visitors can enjoy the warm Florida weather whilst strolling through curated garden spaces. The close cultural connections between Miami and Latin America can be felt throughout the exhibitions. Try here for a deep-dive into South America's rich and diverse art scene.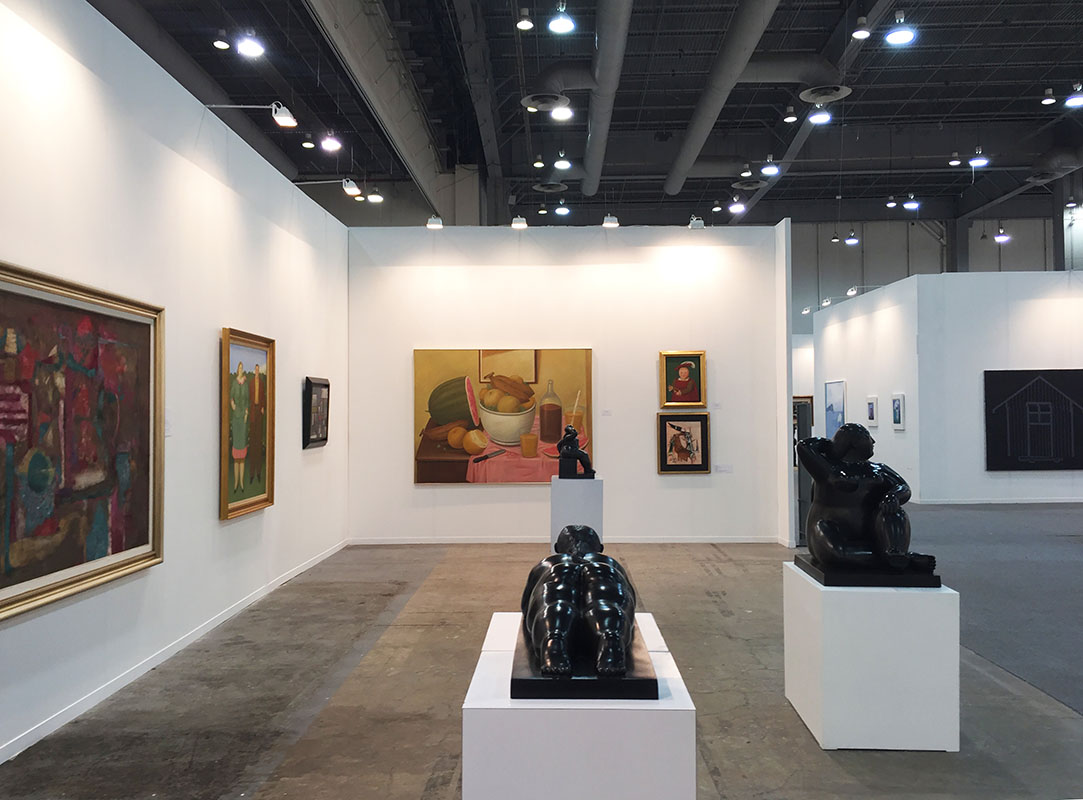 Credit: Gary Nader (garynader.com)