The Manchester Spatial Plan (MSP) is a voluminous document, with grand aspirations and detailed plans. It sets out the blueprint for the development of the Greater Manchester area, from regeneration of brownfield sites to greenbelt zoning, retail strategies to social and affordable housing provision. There is no doubt it is essential reading for armchair investors and property speculators. But like so many of these documents, it is difficult to digest; its contents crowded out by platitudes. Here, Propeterra does the hard work for you, identifying the five key themes which will define Greater Manchester in the coming years.


1. Building to satisfy housing need
If you spend time in Central Manchester you are confronted by cranes and workmen, drills and cement mixers. It's a town abuzz with construction activity. But if you look at the long term trajectory of building- and the delivery of new homes- supply has failed to match demand. In fact, in the decade between 2008 and 2018, there was only a 5% increase in housing stock (Department for Communities and Local Government (2020)). The local authority is working hard to correct this situation. But in so doing, it is attempting to ensure there is a diverse mix of housing, capable of satisfying the key worker and the young professional, families and the elderly. In a pioneering move, it is reaching its own definition of what constitutes affordable housing, rightly deeming national standards arbitrary and ignorant of regional disparities. In the city centre alone, between now and 2037, there are plans for the delivery of nearly 50,000 new homes, suitable for these specific groups (Great Manchester Combined Authority (2020)).Propeterra's analysts single out Amplify Apartments in Salford as a development to watch. Priced between £170,000 and £347,000 it offers exactly the range of housing needed to appeal to many of Manchester's constituencies of demand.
2. Creating desirable neighbourhoods
Regionally and nationally, there has been a focus on the quantum of housing, and little attention paid to the type. And by type, not only aesthetics and architecture, but access to amenity and economic opportunities capable of supporting meaningful and fulfilling lives. The MSP focuses housing delivery in its Core Growth Areas (CGAs) and in town centres. It has zoned on the basis of 800m access to transport hubs and encouraged sustainable modes of transport so as to reduce the impact of vehicles on these emerging residential communities. A good example of this is provided by Novus, a development by Miller Homes at the former Itron gas meter factory in Stretford. It is strategically located on two major arterial routes into Manchester City Centre, but emphasises family living and community with large green spaces and sophisticated architecture. Prices fit within the affluent family bracket at between £250,000 and £300,000.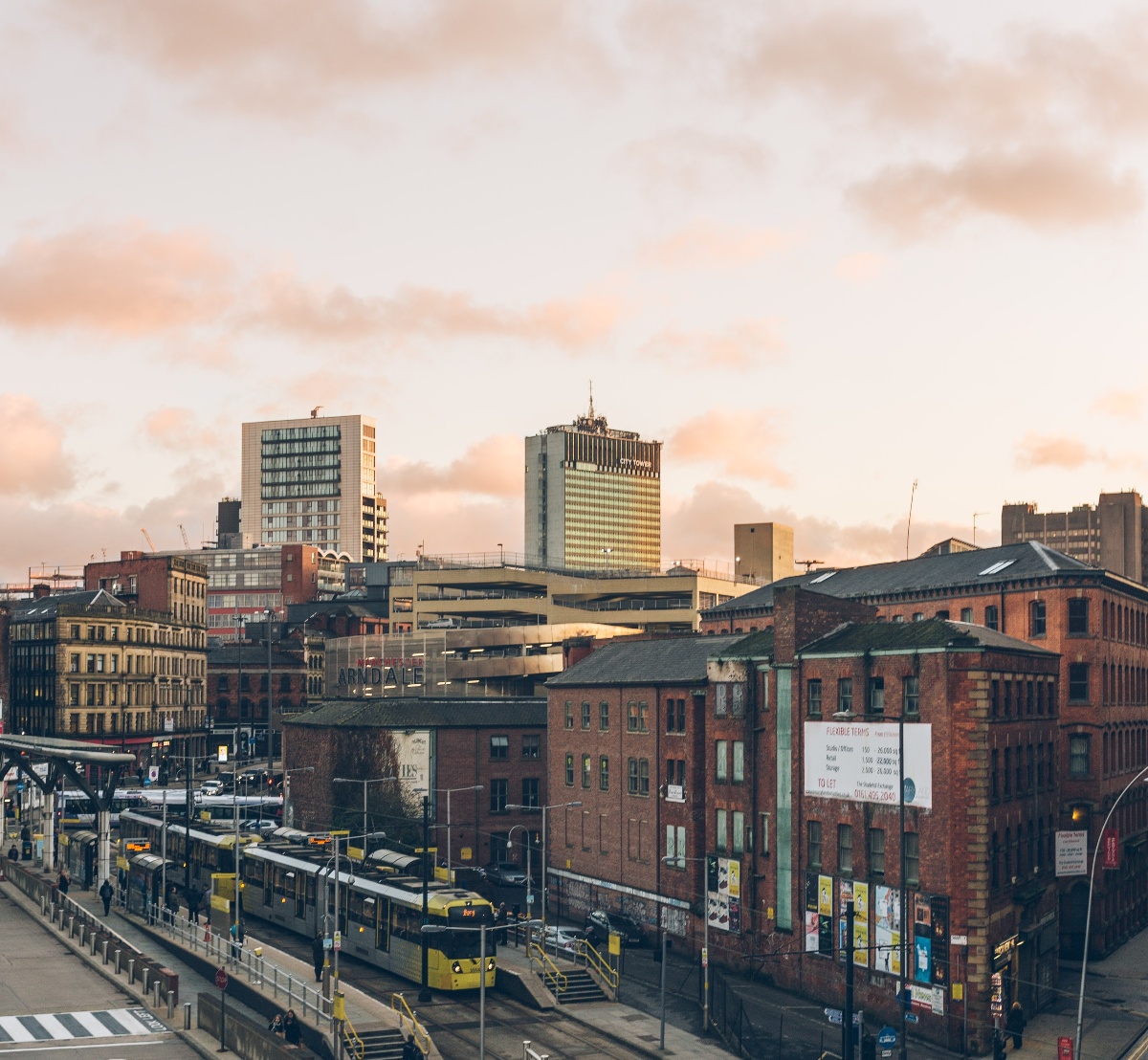 3. Extending economic opportunities to all parts of Greater Manchester
Manchester sits outside of the top ten cities in the UK for the percentage of its economy concentrated in knowledge intensive business services. At around 15%, it lags behind star performers such as London (23%), Reading (24%) and Aldershot (21%) (ONS (2020).[3] So the MSP is wisely looking to ensure the development of prime sectors such as advanced manufacturing, business, financial and professional services, creative and digital, health innovation and logistics (Greater Manchester Combined Authority (2020)). One possible location for this is in Manchester's 22 inner wards, which still suffer from structural deprivation. There has been an appreciable increase in the population of these areas over the last fifteen years, by nearly 38%, compared with 11% across the rest of the city region (Ibid). This has placed pressure on both jobs and vital services, but has focused the minds of policy makers on developing economic opportunities. In these areas, the council has ring-marked funds to ensure the success of other parts of the city are emulated. The long march to making this a highly skilled digital economy will not happen overnight, however, with this direction of travel, many investors are considering land acquisitions in poorer parts of the city.
4. Exploiting national and international assets
Manchester has a strategic location in the heart of England, but it also benefits from some of the best international airlift of any city in the UK. It is possible to access North America and Asia directly, which will be vital in an increasingly globalised economy. It also boasts connections to the post Panamax facilities at the Port of Liverpool enabling access to global supply chains through the Manchester Ship Canal. But the council has also laid out some specific areas which will benefit the city. In these areas property investors can tailor their strategies to match. There is a plan to foster and support development around Manchester Airport. To encourage regeneration of formerly industrial areas of the city centre, and to continue to focus attention on Salford Quays which is home to the MediaCityUK. Investors are alighting on developments near to Trafford Park, Central Park and the Etihad Campus, anticipating continued growth in jobs and economic activity in these areas.
5. Moving toward a resilient, green city
The trauma dealt to the economy by the recent Coronavirus pandemic, has had a positive side effect. The reduction of pollution and the realisation it may be possible to do things differently in the future. Not simply for the good of the planet, but to enhance life expectancy and quality of life. Manchester was already ahead of many UK cities in its tangible step plan to achieve this. It will measure itself against carbon neutrality of new development by 2028, infrastructure for electric vehicles, reduced dependency on vehicular transport and generation of energy from renewable sources. It has a strategic green infrastructure plan for river valleys and waterways, wetlands and moss lands, and a sustainable integrated transport network. UK government announcements are majoring on moving away from traditional forms of transport, and it is probable there will be increased incentives for those living greener lives. Investors in Manchester should speak with Propeterra about bulk acquisitions in some of the most state-of-the-art developments, as these will likely see outsized price appreciation in the coming years.
There's no denying Manchester is one of the most sought after cities in the UK. With a dynamic Mayor in the form of Andy Burnham, it is positioning itself as second only to London as an engine for UK economic growth. But as with all large metropolises, prospecting opportunities and benefitting from first mover advantage, favours those with local know-how and market insight. Our analysis suggests there are strategic growth zones in Manchester capable of satisfying all categories of real estate investors. But aligning assets to five overarching principles set out by policy makers, ensures an investment is in synch with the city. This means purchasing property which mirrors housing need, creates neighbourhoods, draws on new economic sectors, benefits from connectivity and is future proofed for environmental regulation.